The 42nd Pulaski Scholarship and Recognition Awards Banquet was held on Sunday, October 2, 2005 at St. Michael's Woodside Center in Broadview Heights.
The event is sponsored by the Polonia Foundation and was attended by well over 400 people. It is held in conjunction with the memorial of the death of General Kazimierz Pulaski.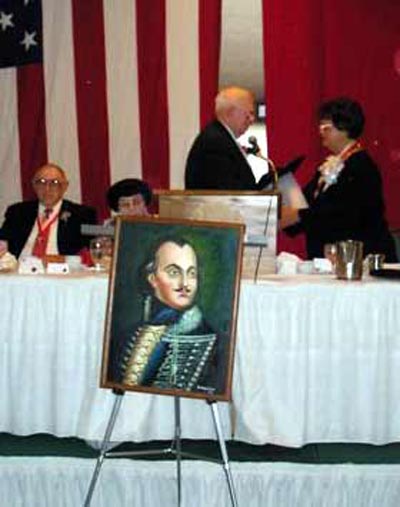 Mercedes Spotts receiving award
(note Pulaski painting in front)



The Polonia Foundation is "a non-profit organization, incorporated under the laws of the State of Ohio to provide Assistance to Americans of Polish descent in advancing their education through the form of scholarship grants, fellowships and the like…"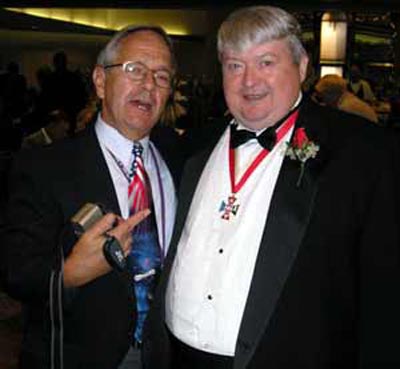 John Borkowski, President of the Alliance of Poles as well as the Polish American Congress and from Daily Legal News
with honored guest



In short, it is the goal of the Polonia Foundation to provide Polish American youth with opportunities in furthering their education by way of scholarships. At the awards banquet on October 2, 16 young people received scholarships to purse everything from pharmacy studies to medicine to teaching.

The schools involved were varied and included Cuyahoga Community College, Bowling Green, Kent State, Ohio State, University of Cincinnati and others.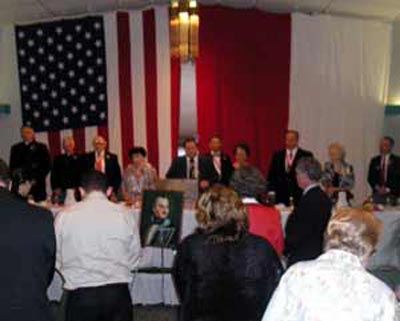 Singing the Polish and American National Anthems



To a person, the recipients were humble, articulate and obviously proud of their heritage and it was not hard to see why the judges chose them.

Also honored at this event were 4 outstanding men and women of Polish American ancestry who have stood out as exemplary citizens and role models.


Honorees Rev. Theodore Marszal, Virginia Luty,
Mercedes Spotts and Joseph Sutowski



Those honored with the Heritage Award this year include Virginia Luty, Rev. Theodore Marszal, Mercedes Spotts and Joseph Sutowski.

Ms. Luty is a past-president of the Polish Women's Club and is involved in many aspects of Polish American heritage from genealogy to folk arts. Known as the "Polish Peddler" she has sold and displayed Polish crafts and art work at numerous festivals and events.

Reverend Marszal is pastor of Sts. Peter and Paul Catholic Church and celebrates a Polish Mass there every Sunday morning. He has traveled to Poland and Rome. On a number of occasions, he attended Mass offered by the Holy Father in his private chapel.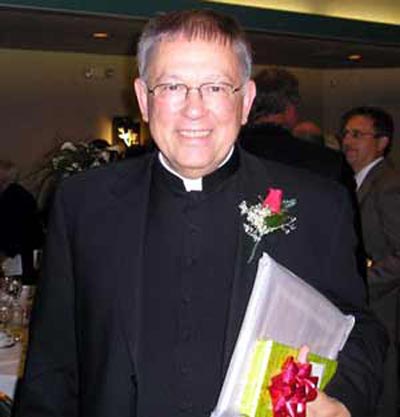 Reverend Theodore Marszal


On one such occasion the Pope stated that he knew Bishop Pilla and commissioned Rev. Marszal to serve him well.

Mercedes Spotts has lived a life of service - both public and private. She is the recipient of the very prestigious Ellis Island Medal of Honor Award for her work with refugees and immigrants.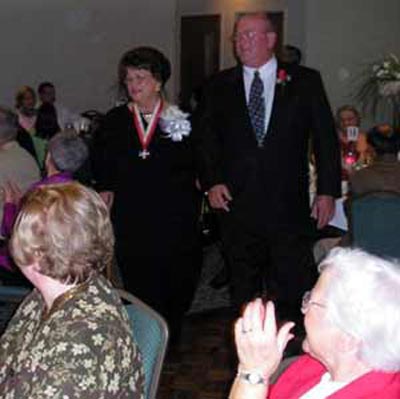 Mercedes Spotts entering with her son



She serves on the Pastoral Council of Our Lady of Peace Catholic Church. She is tremendously proud of her heritage and is a wonderful ambassador to the high ideals of Polish America. (Read Mercedes Karpinski Spotts profile)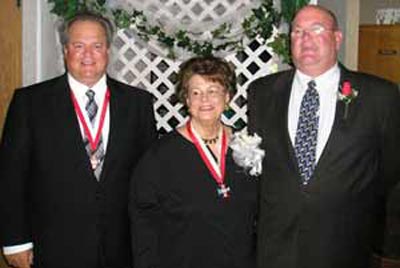 Mercedes Spotts with sons David and John



Joseph Sutowski is the organist and music director for St. John Cantius Church and has been for 23 years. He also offers his musical assistance to St. Barbara's and St. Augustine's every weekend.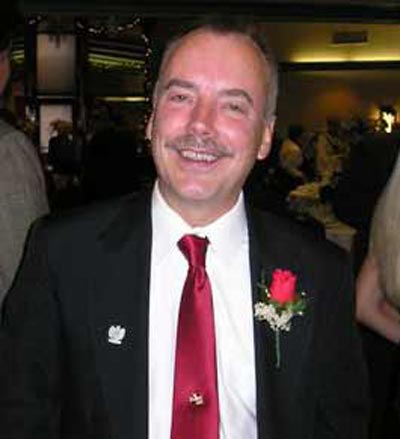 Joseph Sutowski



He provides St. John Cantius with Polish liturgies and coordinates the Polish Choir and the Singing Societies for their annual Pasterka for the last 17 years.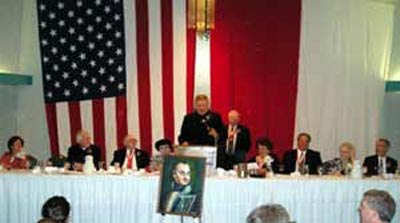 On the Dais



It was wonderful to see Polish Americans at their finest and to see the youth preparing to carry the fine traditions of Polish America to the next generation.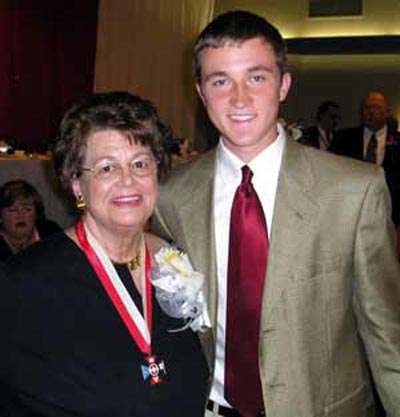 Mercedes Spotts and grandson David



These are a proud people, and rightfully so. Their heritage is rich and full and if this day is any example of the high standards Polish Americans possess they will leave a mark of distinction on this generation as they have in generations past.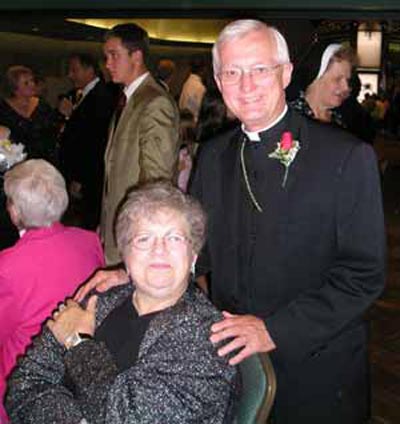 Bishop Amos and attendee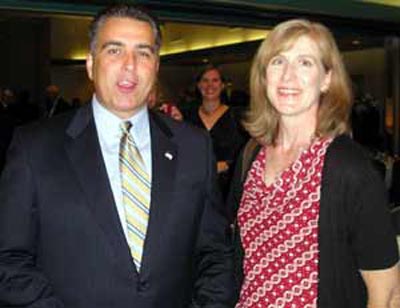 Happy attendees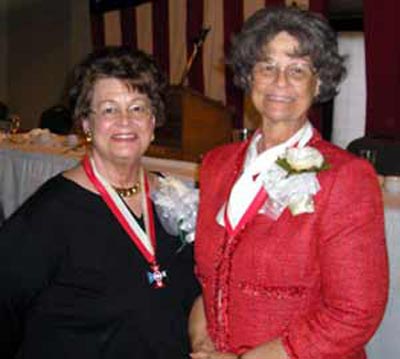 Mercedes Karpinski Spotts and sister Diane Karpinski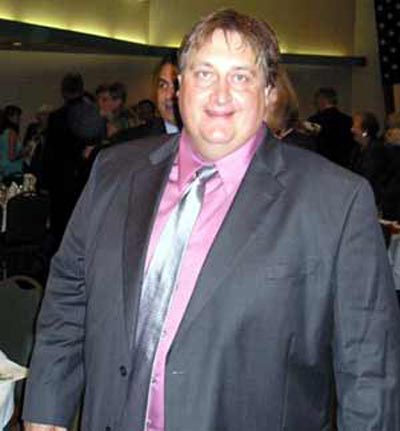 Mike Sokolowski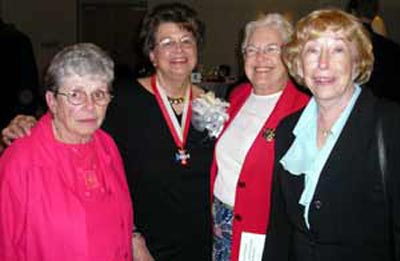 Mercedes and friends
---
Back to Top
Back to Cleveland Poles