Polish Constitution Day celebrates the signing of the Constitution of May 3, 1791.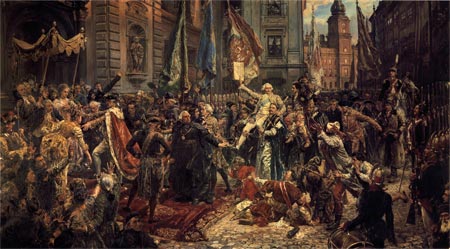 Painting of the May 3rd Constitution, by Matejko (1891).
King Stanislaw August enters St. John's Cathedral, where deputies swear to uphold the Constitution. Background: Warsaw's Royal Castle, where it has just been adopted.
---
The Polish American Congress - Ohio Division and other Polish organizations and people celebrate and commemorate this important day and event.

In Cleveland, a wreath was placed at Pulaski Square at Mall C downtown. Then the motorcade, led by the Cleveland Police, travelled to the Polish Cultural Garden at St. Clair and East Blvd.



Watch a short video of the dedication at the Polish Garden
---
A wreath was placed by the statue of Henryk Sienkiewicz, Polish journalist and Nobel Prize-winning novelist.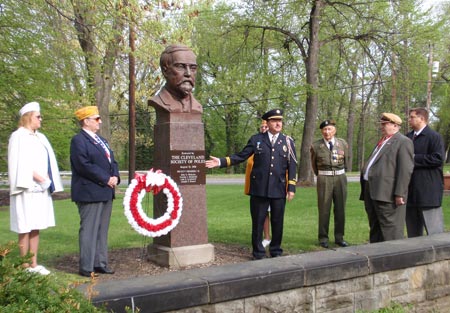 ---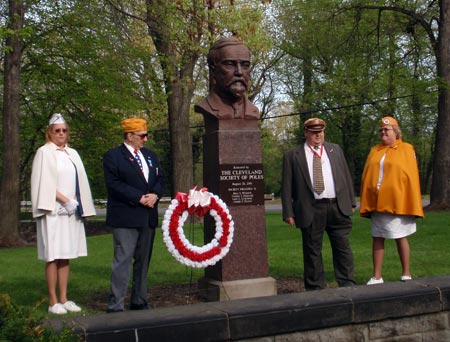 ---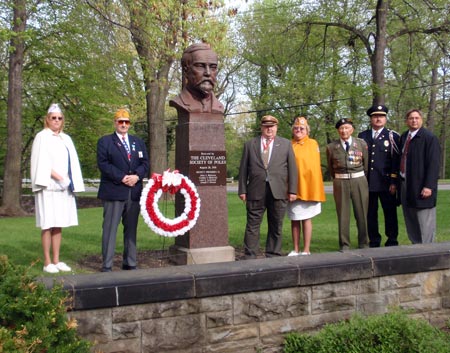 ---
The Sienkiewicz bust was restored by the Cleveland Society of Poles in 2001.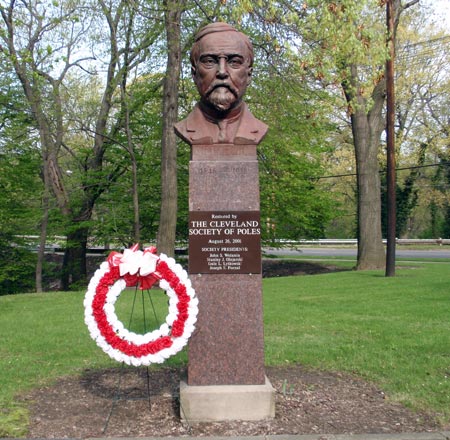 Henryk Sienkiewicz bust at Polish Cultural Garden in Cleveland
---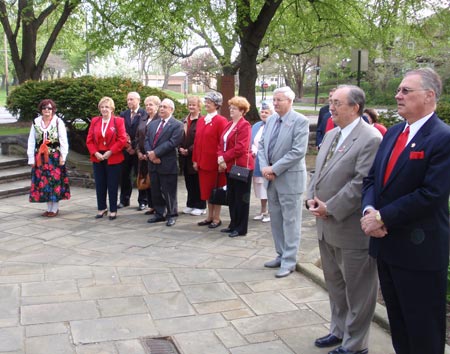 ---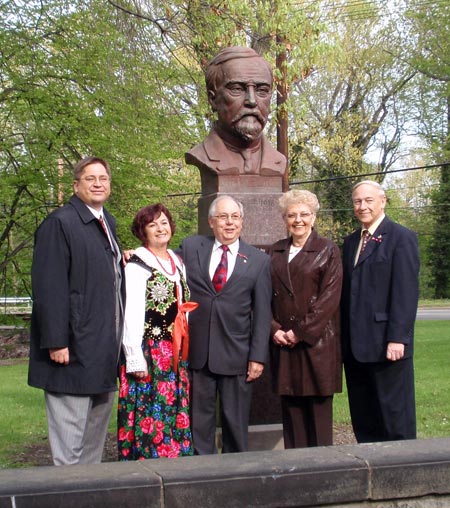 ---
The crowd socialized and took pictures and after the ceremony at the Polish Cultural Garden, the motorcade travelled to St. Casimir Church to continue the celebration.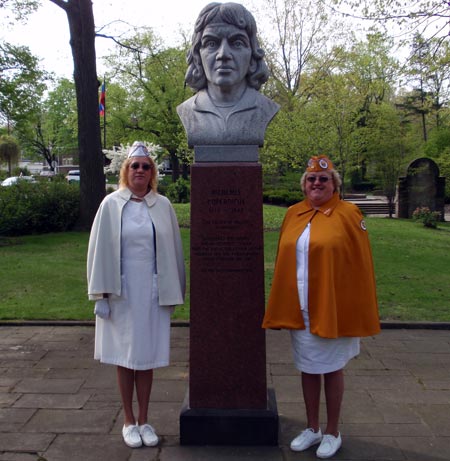 Posing at the Copernicus statue
See more of the Polish Cultural Garden
See more of Constitution Day at St. Casimir Church
See photos from the Constitution Day Parade and Ceremony
---
Back to Top
Back to Cleveland Poles