International Cleveland Community Day at the Cleveland Museum of Art is a celebration of the rich diversity of our region's multiethnic communities, featuring traditional music and dance performances, cultural displays, and ingallery experiences. During this vibrant afternoon, visitors enjoyed presentations from more than 50 community groups expressing the continued vitality of the global cultures and arts that enliven our city.
The Polish community was well represented with a banner, information table and performance by the PIAST Folk Dance Ensemble of the Polish Roman Catholic Union of America.
Here are some photos and videos of PIAST at the Art Museum. The performance began with this popular Polish folk melody.
NOTE: All the images below with a white arrow in the middle are videos. (The other images are just photos) You can click on the white arrow to watch the video of whatever is described. Make sure your speakers are on and you can make the video full screen once it begins by clicking the icon in the lower right corner.
---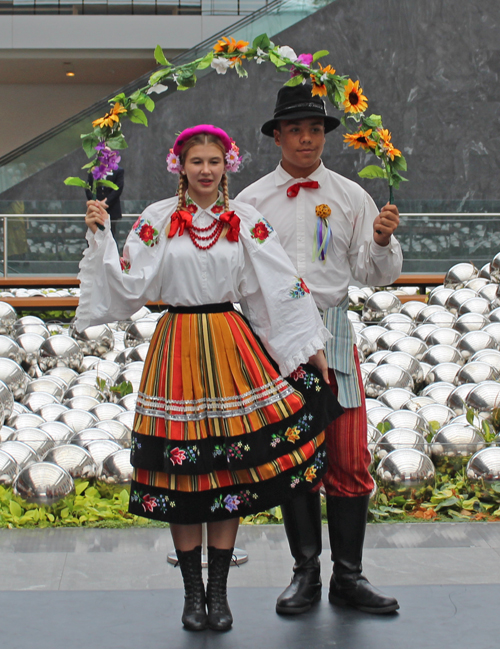 PIAST Folk Dance Ensemble


---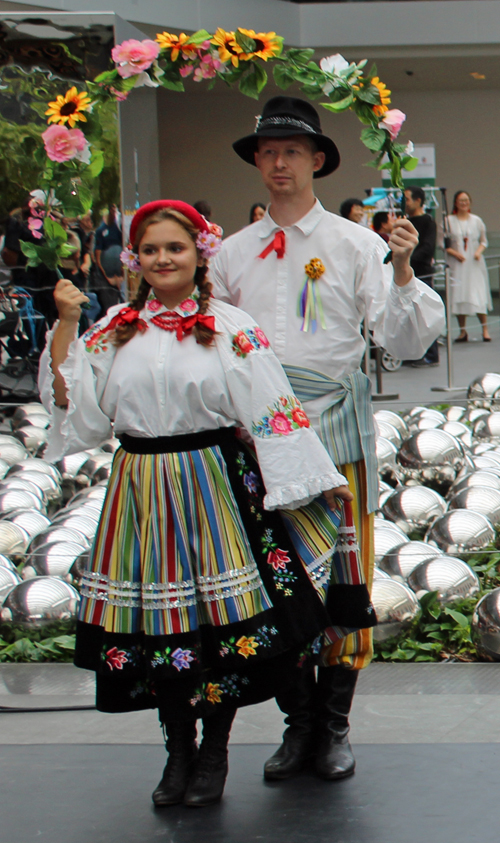 ---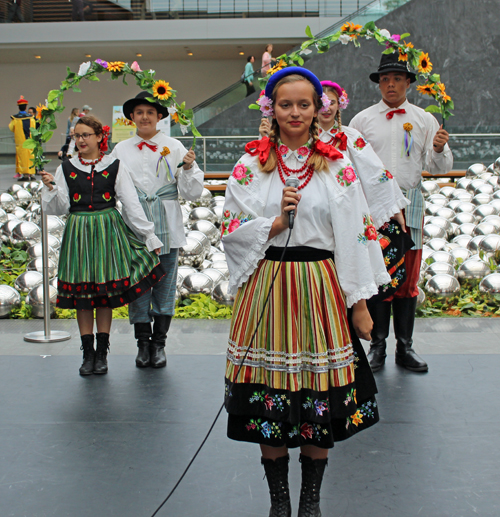 ---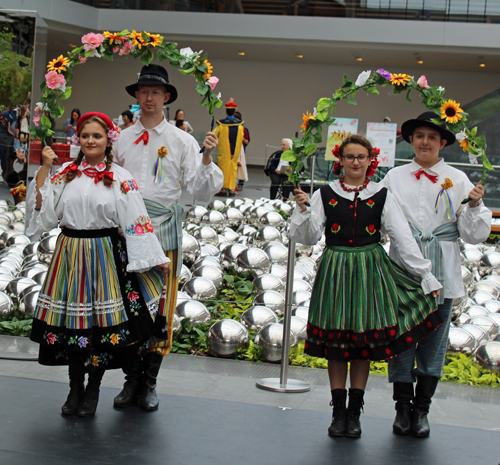 ---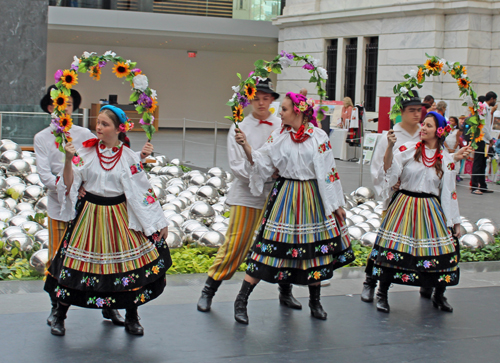 ---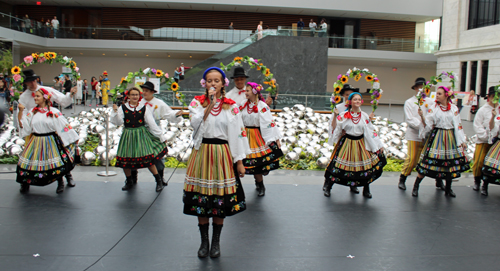 ---
The second dance was an energetic polka.
---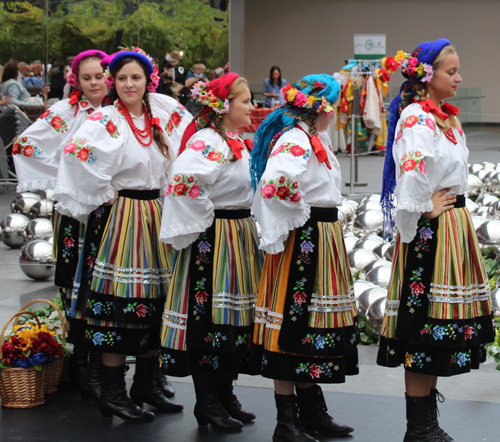 ---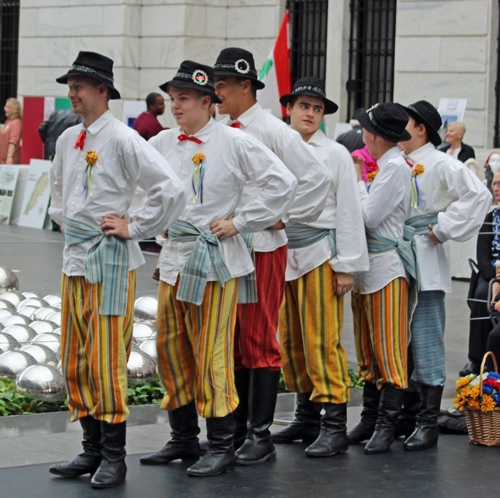 ---
---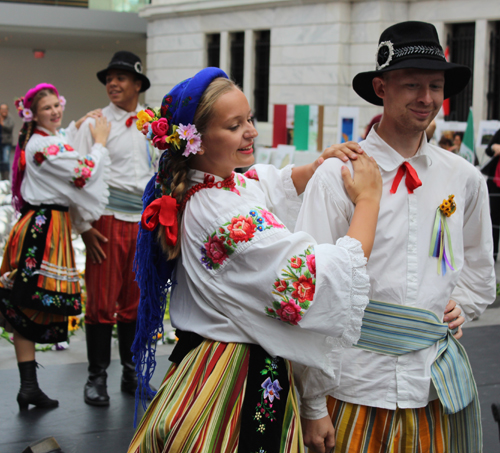 ---
The last dance was a Courting dance with flowers.




---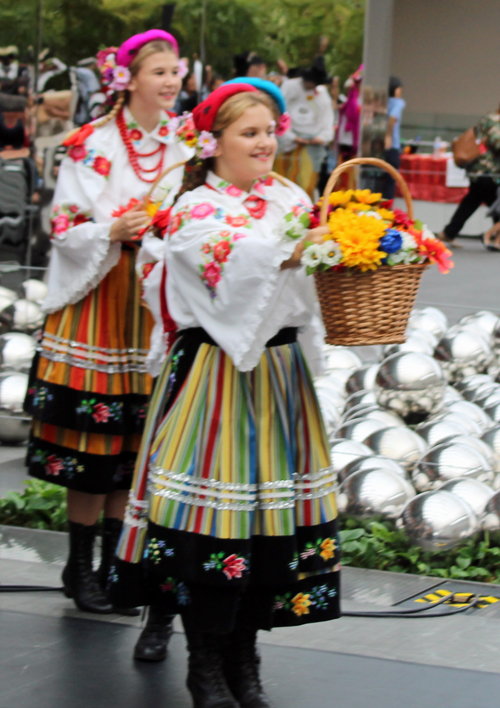 ---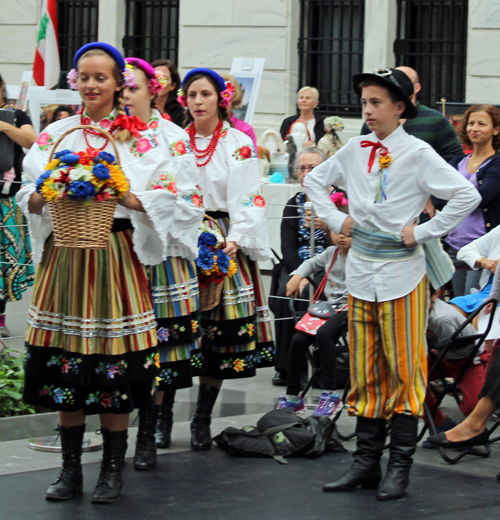 ---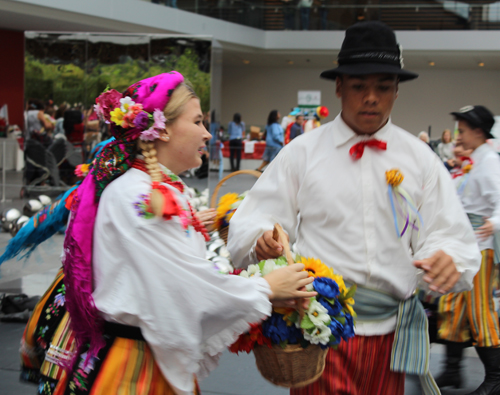 ---
See photos of the Polish table at the Art Museum
See more from International Cleveland Community Day 2018 at the Cleveland Museum of Art
---
Want to learn about ethnic and cultural events in Cleveland such as this? Sign up for the free eNews and every Tuesday evening you will receive a free e-mail listing the next week's events. It's easy and free.

Select 'WEEKLY' when you fill out the form for the free weekly eNews.
***

---
---
Top of Page
Back to Cleveland Poles
---
For sponsorship opportunities, please contact us.
Please support the Polish pages of ClevelandPeople.Com.