The Piast dynasty was the first historical ruling dynasty of Poland. The folk song and dance group PIAST is named for them. They are part of the Polish Roman Catholic Union of America (PRCUA) the oldest Polish American organization in the United States.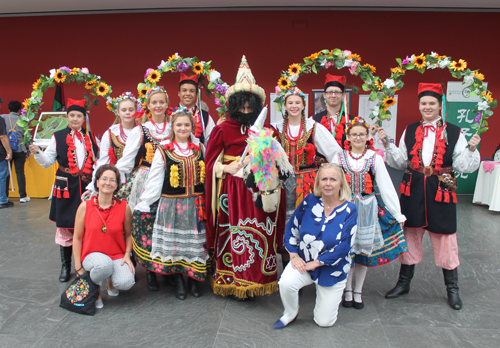 PIAST Polish folk song and dance group



They performed at the 2017 Cleveland Museum of Art's International Cleveland Community Day in the Atrium of the Museum.

This first song featured a vocalist singing a traditional song as the others danced behind her.

NOTE: The two images below with a white arrow in the middle are videos. (The other images are just photos) You can click on the white arrow to watch the video of whatever is described. Make sure your speakers are on and you can make the video full screen once it begins by clicking the icon in the lower right corner.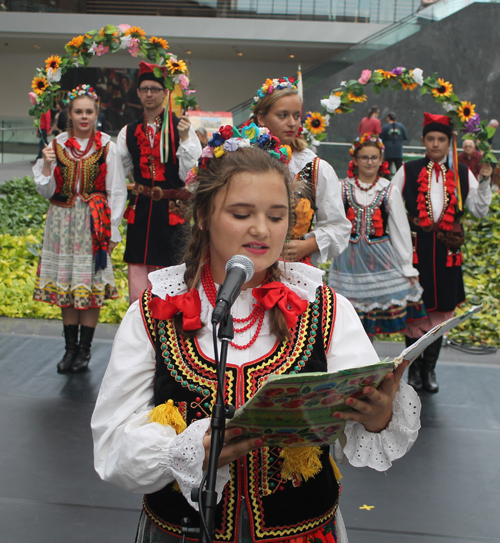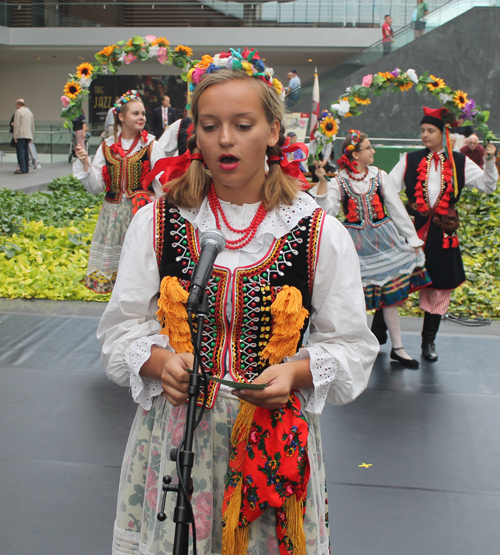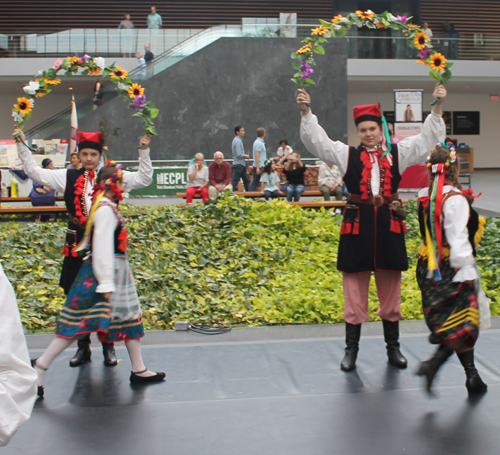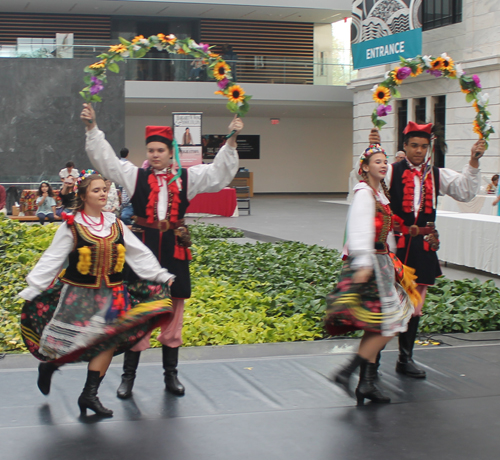 This second performance featured a traditional bearded man with wooden horse.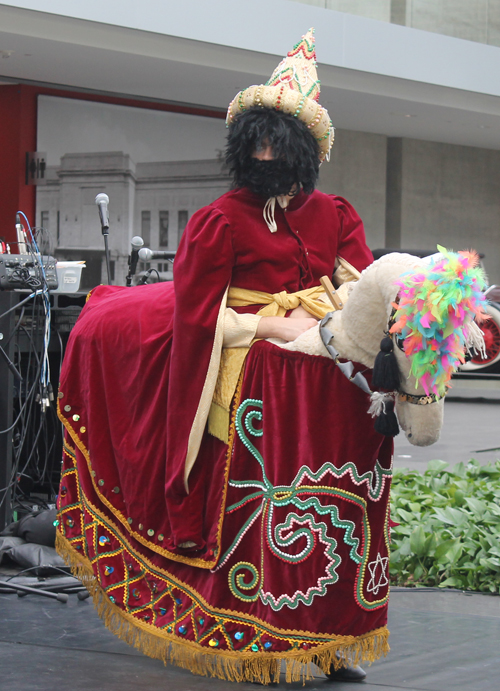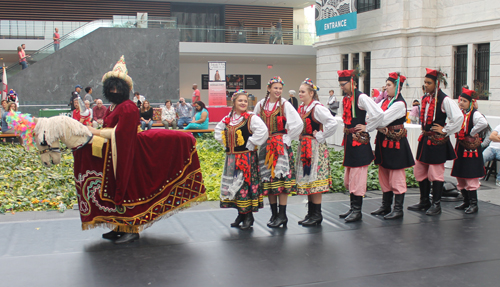 ***
Stay informed about the local Polish community by signing up for the free Polish eNews mailings. You can select other specific groups as well. It's easy and free.
Fill out the form for the free Polish eNews.
***
---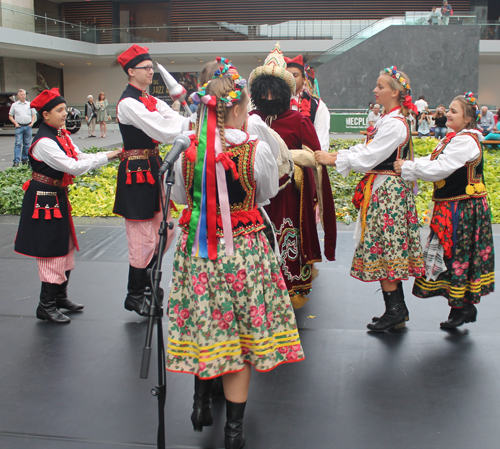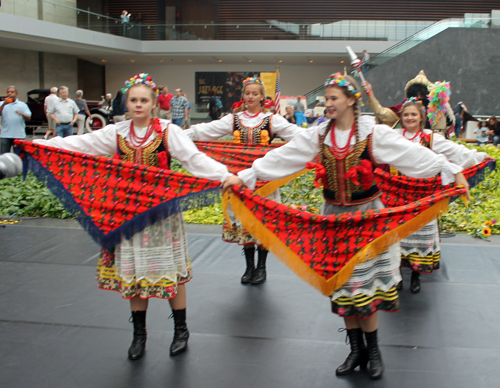 The repertoire of the "Piast" Ensemble consists of five national dances of Poland: the Polonez, the Mazur,the Kujawiak, the Obertas and the Krakowiak. The regional dances include Kurpie of the Green Forest, a mountaineer dance of Beskid & Zywiec and the Old Warsaw Polkas. The ensemble has different costumes for each dance; most of which are original designs tailored for the group and imported from Poland.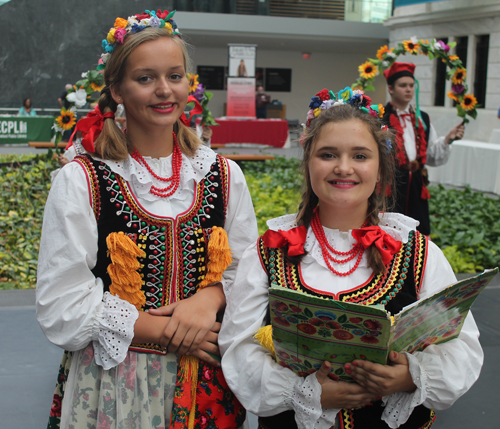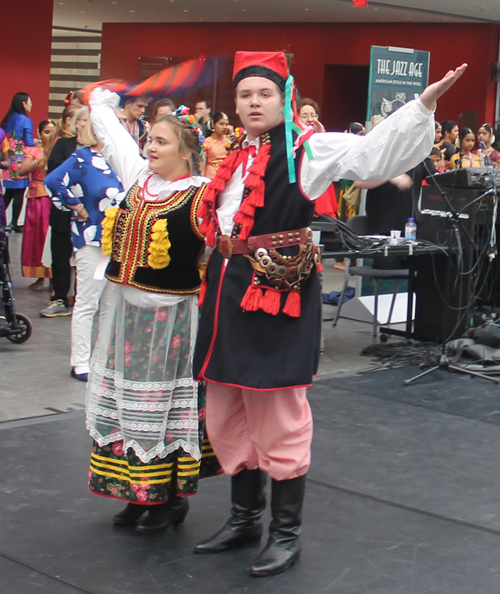 See more from the Cleveland Museum of Art's 2017 International Cleveland Community Day
***
Want to learn about ethnic and cultural events in Cleveland such as this? Sign up for the free eNews and every Tuesday evening you will receive a free e-mail listing the next week's events. It's easy and free.

Select 'WEEKLY' when you fill out the form for the free weekly eNews.
***
---
---
Top of Page
Back to Cleveland's Polish Community
---
For sponsorship opportunities, please contact us.
Please support the Polish pages of ClevelandPeople.Com.