General Kazimierz (Casimir) Pulaski was born March 4, 1747 in Warka, Poland and died October 15, 1779 in Savannah, Georgia.
In 1985, The Ohio Legislature officially declared October 11th to be General Pulaski Memorial Day in honor of his contributions to Poland and the United States. The U.S. House of Representatives voted unanimously on October 8, 2009 to award citizenship posthumously to Casimir Pulaski.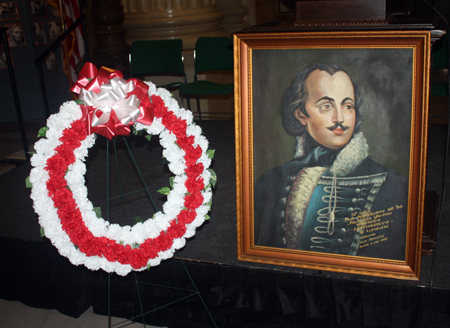 Members of the Polish-American community in Cleveland gathered at the Cleveland City Hall to honor Pulaski.
Pulaski Day ceremonies in Cleveland began with a Color Guard in Cleveland City Hall, then the Pledge of Allegiance and the singing of the Polish and US national anthems by Walter Borkowski.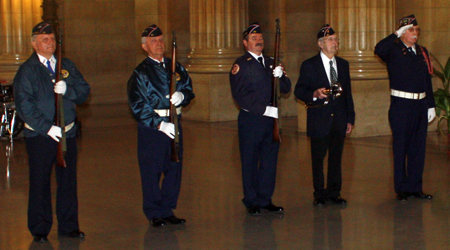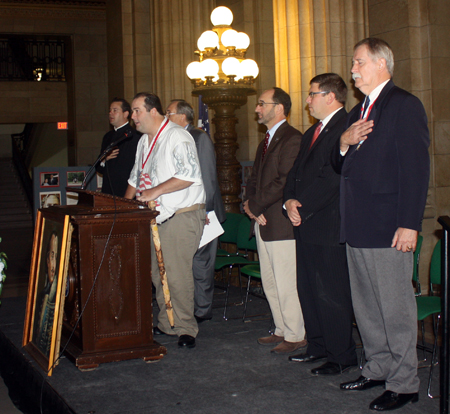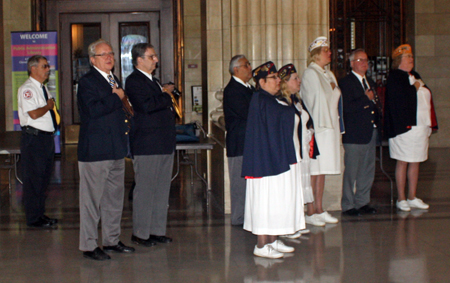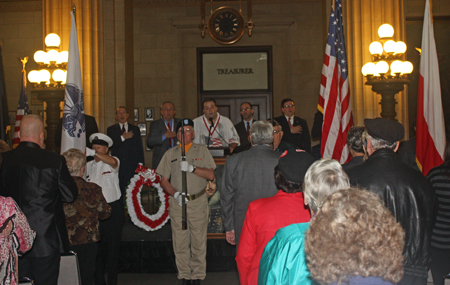 Rev. Eric Orzech, National President of the Polish American Priests Association, gave the invocation.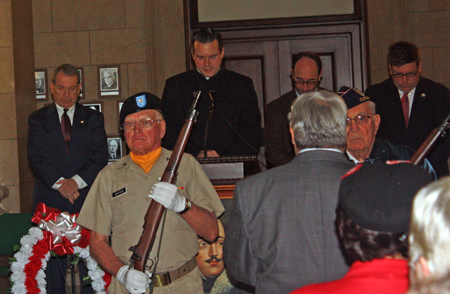 Rev. Eric Orzech
---
Master of Ceremonies Francis Rutkowski introduced Michael Polichuk, President of the Polonia Foundation.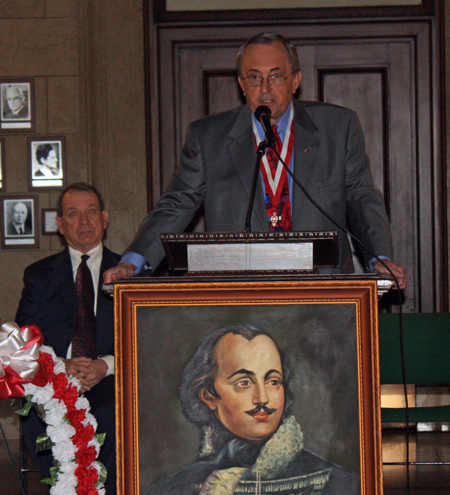 Francis Rutkowski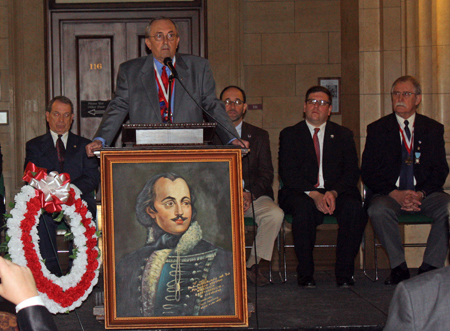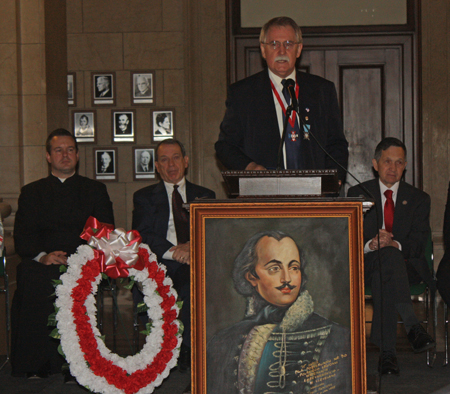 Michael Polichuk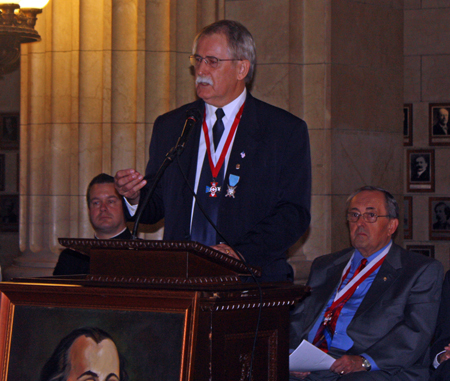 ---
Cleveland City Councilman Joe Cimperman and Anthony Brancatelli spoke.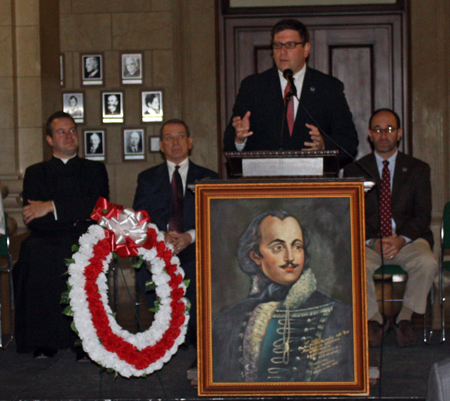 Councilman Joe Cimperman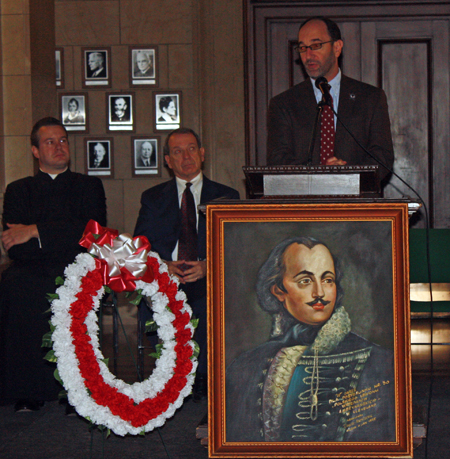 Councilman Anthony Brancatelli




Judge Diane Karpinski and John Borkowski
---
Congressman Dennis Kucinich was a major force behind the honorary US citizenship for General Casimir Pulaski.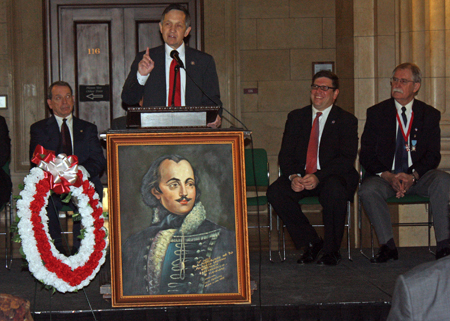 Congressman Dennis Kucinich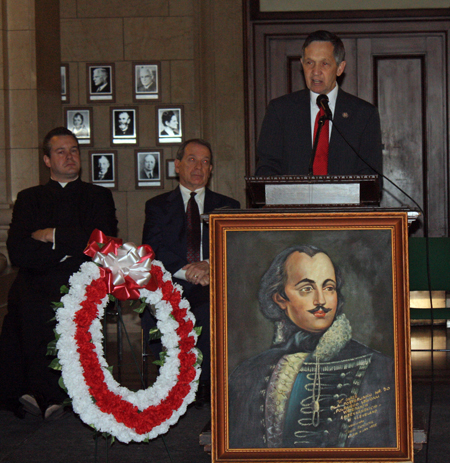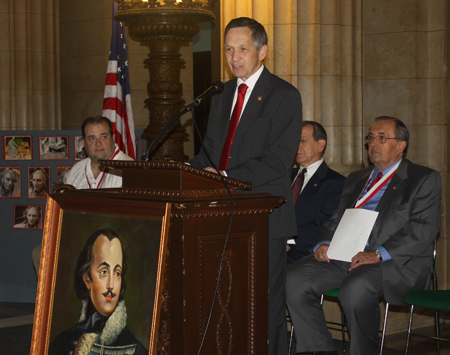 Congressman Kucinich gave a Congressional proclamation to Michael Polichuk.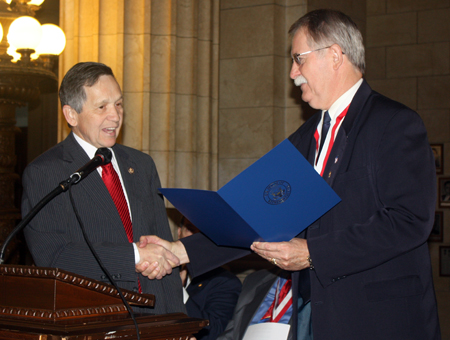 Dennis Kucinich and Michael Polichuk
---
Francis Rutkowski introduced Joseph A. Drobot, Jr., the 27th President of the Polish Roman Catholic Union of America. Mr. Drobot spoke about General Pulaski's contributions to the American Revolution. He then urged that Poland be included among the 36 nations (28 in Europe) that have US visa waivers.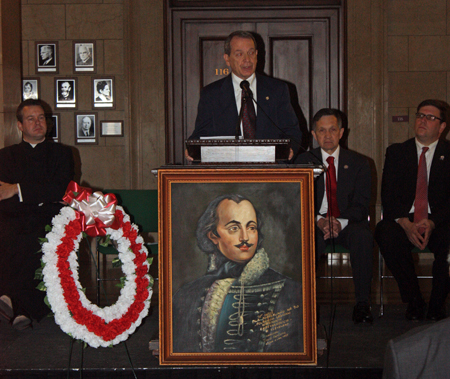 Joseph A. Drobot, Jr.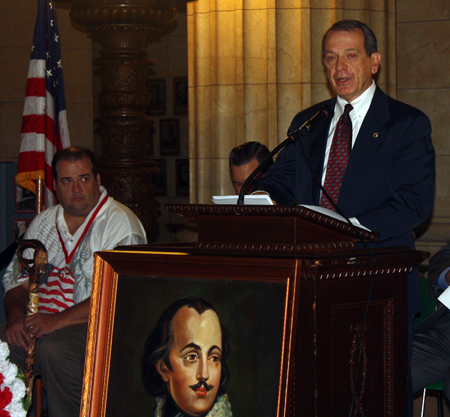 ---
At the conclusion of the ceremony inside City hall, Joseph A. Drobot, Jr. and Michael Polichuk carried the wreath outside to begin the march to the Pulaski cannon.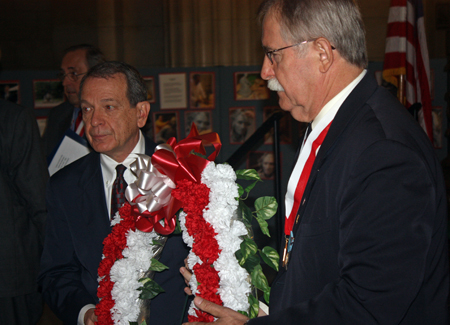 Joseph A. Drobot, Jr. and Michael Polichuk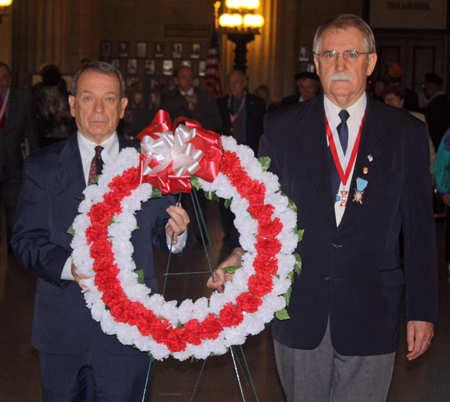 March to the Pulaski Cannon, 21 gun salute and Taps, Sto lat and more
---
Top of Page
Back to Cleveland Poles
---
For sponsorship opportunities, please contact us.
Please support the Polish pages of ClevelandPeople.Com.