The "PIAST" Dance Ensemble was organized by Alliance of Poles current President John Borkowski in 1992.
The name "PIAST" is the family name of the first dynasty of Polish kings who ruled Poland from 960 to 1370 and who unified and developed the country into a powerful European state.
The "PIAST" Ensemble has different authentic costumes for each dance, most of which are imported directly from Poland and tailored especially for "PIAST".
The present group has been together for three years and features dancers ages of 13-18 who carry on the legacy of Poland through Polish song and dance. The choreographers of the "PIAST" Dance Ensemble are Agnieszka Kotlarsic and Malgorzata Kacka. Co-ordinators of the group are John and Ligia Borkowski and Ewa Trzeciak.
One of the dances performed by "PIAST" is called "Krakowiak" -- a regional dance native to Kraków, Poland. The Krakowiak is a couples group dance, led by the first couple -- in olden times, often the bride and groom. Costumes are original and traditional. Included in the dance Krakowiak is the Kraków Lajkonik -- one of the oldest Kraków folk dances, dating as far back as the 13th century.
The Alliance of Poles "PIAST" Ensemble also performed a regional dance from Green Kurpie in north central Poland. Head pieces with colorful ribbons identify women from the Kurpie region of Poland.
Based on the traditions of the Beskidy and Zywiec regions, the "PIAST" Ensemble also performed mountaineers' dances. The mountaineers -- gorale -- typically sing in groups, and their costumes are marked by distinctive shoes called "kierpce". Mountaineers' dances are divided into two segments: single dances ("kolomajki") and group dances ("hajduk"). The performance is centered around the mountaineer, who is characterized as hard, infatuated with his land and impulsive.
The Alliance of Poles "PIAST" Ensemble has at the Annual Lorain International Festival, and most recently, the Annual International Folk Festival and Ohio State Fair in Columbus, Ohio. Thanks to their extensive repertoire, skill, and colorful authentic costumes, they are often called to perform throughout the Polish-American Community.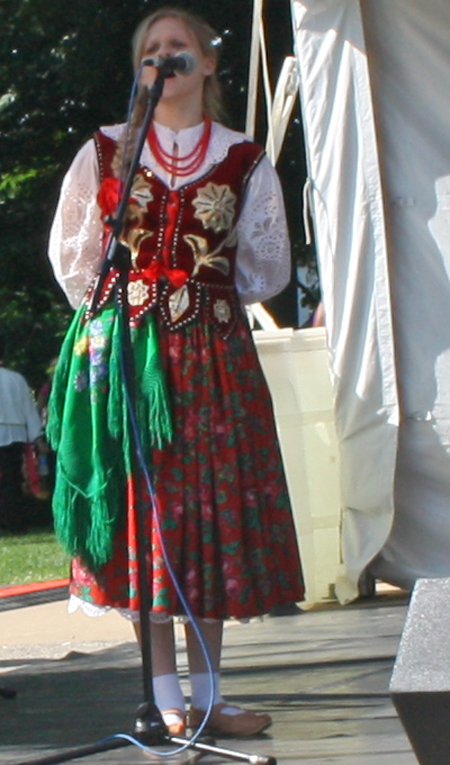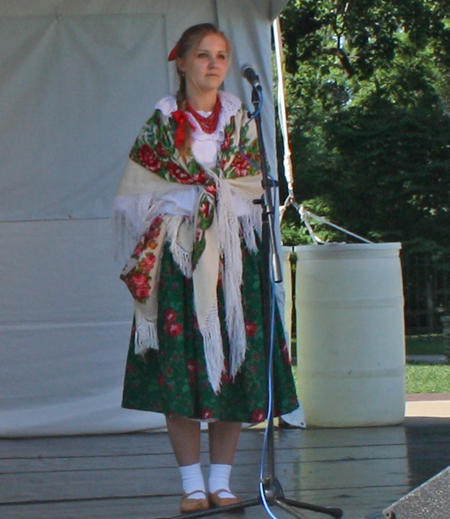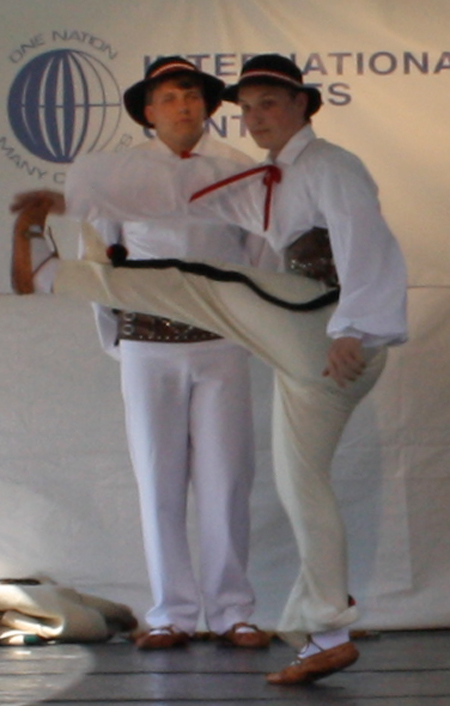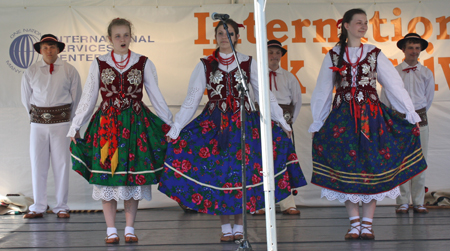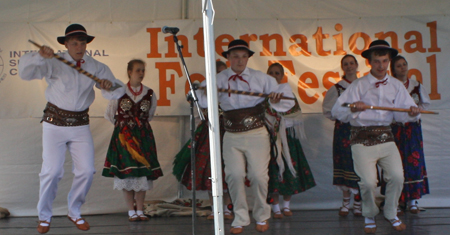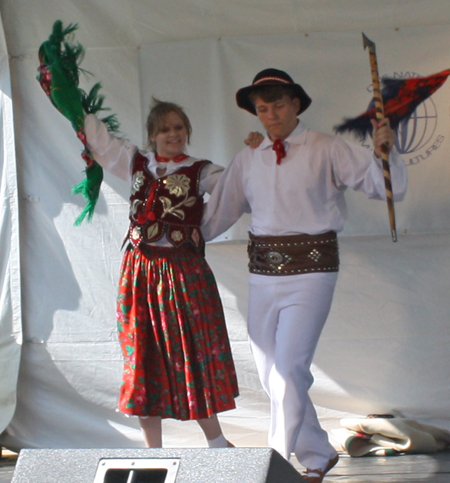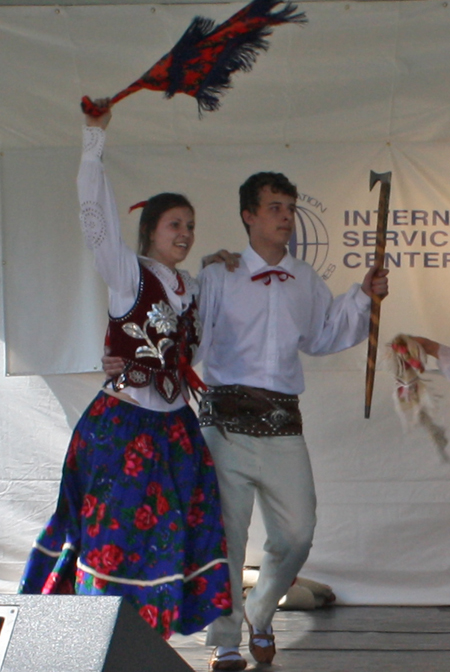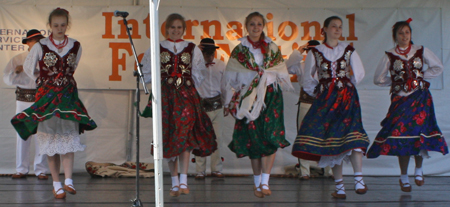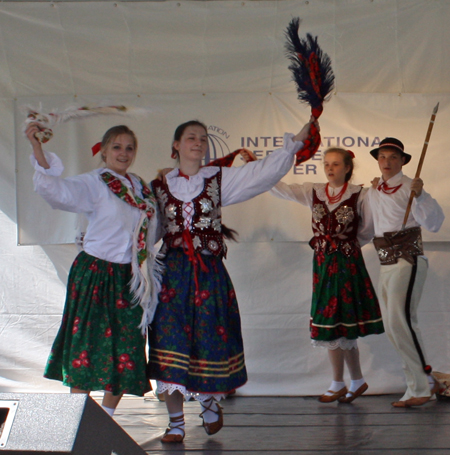 ---
Top of Page
Back to Cleveland Poles
Back to 2011 Cleveland International Folk Festival
---
For sponsorship opportunities, please contact us.
Please support the Polish pages of ClevelandPeople.Com.