At least nine million Americans trace their roots to Poland, and Polish Americans have contributed greatly to American history and society. During the largest period of immigration to the United States, between 1870 and 1920, more Poles came to the United States than any other national group except Italians. Additional large-scale Polish migration occurred in the wake of World War II and during the period of Solidarity's rise to prominence.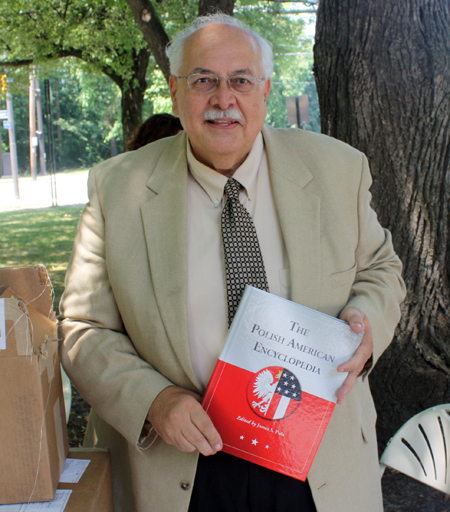 Dr. James S. Pula



This encyclopedia features three types of entries: thematic essays, topical entries, and biographical profiles. The essays synthesize existing work to provide interpretations of, and insight into, important aspects of the Polish American experience.

The topical entries discuss in detail specific places, events or organizations such as the Polish National Alliance, Polish American Saturday Schools, and the Latimer Massacre, among others.

The biographical entries identify Polish Americans who have made significant contributions at the regional or national level either to the history and culture of the United States, or to the development of American Polonia.

About the Author

James S. Pula is a professor of history at Purdue University North Central in Westville, Indiana. He is the editor of the scholarly journal Polish American Studies.

In the short video below, Dr. Pula speaks about the new Polish American Encyclopedia and why it is important.

See Dr. Pula speak about Ignacy Jan Paderewski in the Polish Cultural Garden in Cleveland.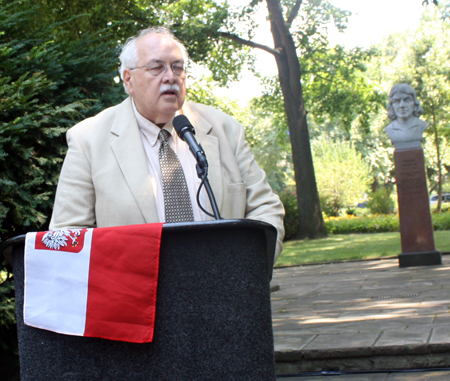 Dr. James S. Pula in Cleveland Polish Cultural Garden
Please ask your local library to order a copy of "The Polish American Encyclopedia".
Top of Page
Back to Paderewski Rededication
Back to Cleveland Poles
---
For sponsorship opportunities, please contact us.
Please support the Polish pages of ClevelandPeople.Com.