The Lithuanian Cultural Garden was dedicated October 11, 1936.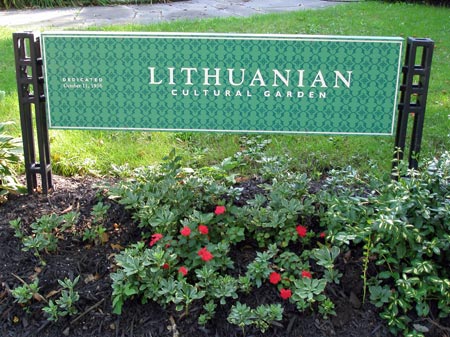 ---
Watch this short video by Dan Hanson talking about the Lithuanian Cultural Garden at the Cleveland Food Adventurers Passport event in February 2016.
---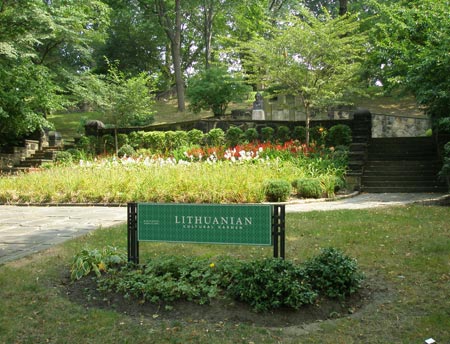 Lithuanian Cultural Garden Lower Level


---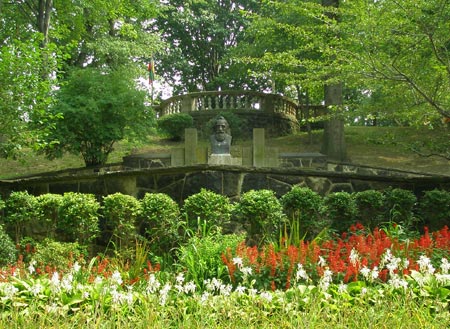 ---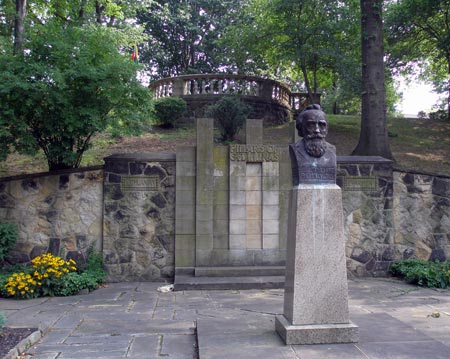 Lithuanian Cultural Garden Lower Level - Jonas Basanavicius statue in front of Pillars of Gediminas


---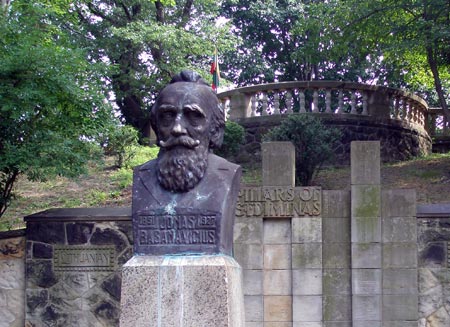 Jonas Basanavicius (1851-1927)


---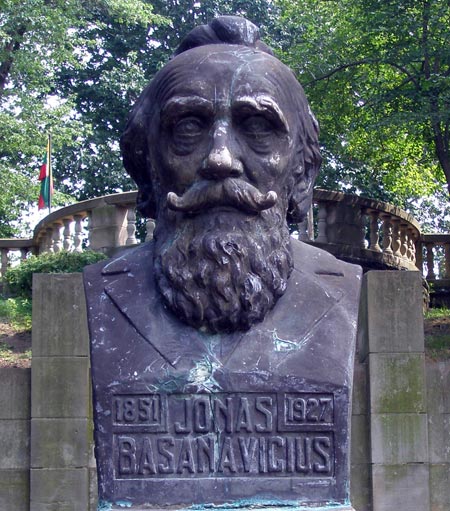 Jonas Basanavicius was founder of the first Lithuanian language newspaper Auszra. He was one of the initiators and the Chairman of the Organizing Committee of the 1905 Congress of Lithuanians, the Great Seimas of Vilnius. In 1907 he founded and was chairman of the Lithuanian Science Society.

As a member of the Council of Lithuania, he signed the Act of Independence of Lithuania of February 16, 1918. Basanavicius is often given a unique informal honorific title of "Patriarch of the Nation" for his contributions and help in re-establishing the Lithuanian state.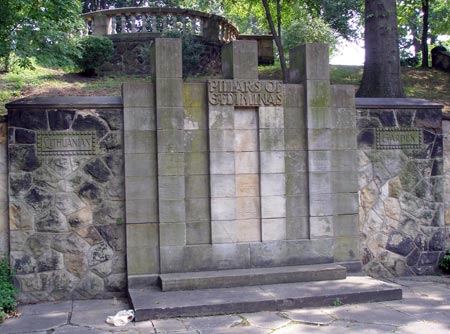 Pillars of Gediminas in Lithuanian Cultural Garden


---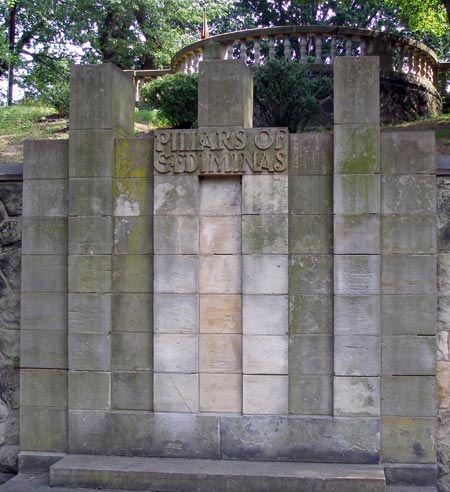 ---




The Pillars of Gediminas (aka Columns of Gediminas) are one of the earliest symbols of Lithuania and one of its historical coats of arms. They were used in the Grand Duchy of Lithuania, initially as a rulers' personal insignia, a state symbol, and later as a part of heraldic signs of leading aristocracy.

During the period between World War I and World War II they were used by the Lithuanian Republic as a minor state symbol, e. g. on Litas coins and military equipment.
---
---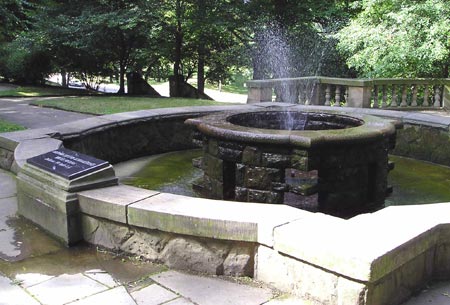 The Fountain of Biruta
Upper Level of the Lithuanian Cultural Garden


---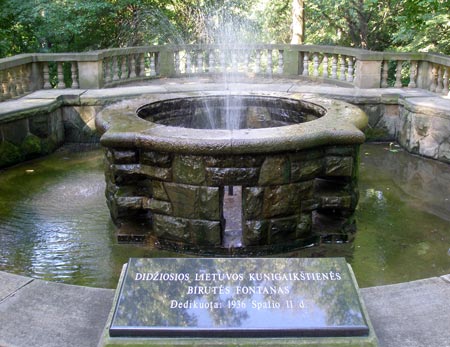 The Fountain of Biruta is dedicated to the Lithuanian women of Cleveland. The plaque testifies to their generous contributions and enterprising fund-raising which made this monument possible.


---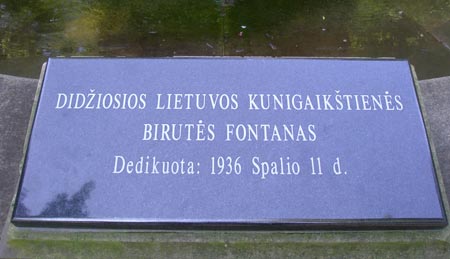 ---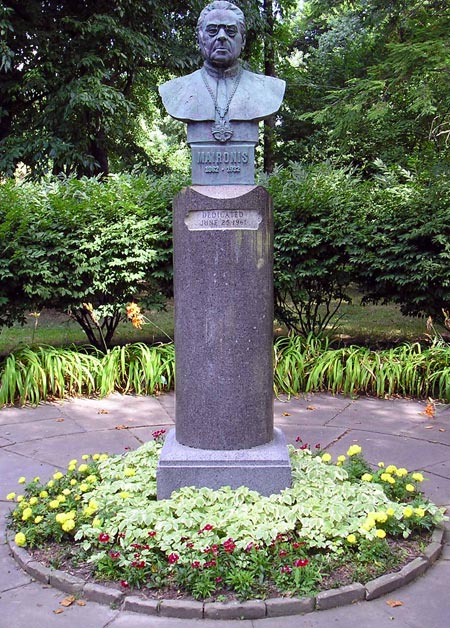 Maciulis Maironis (1862-1932)


---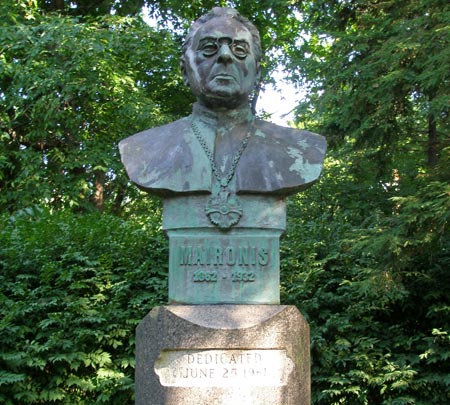 ---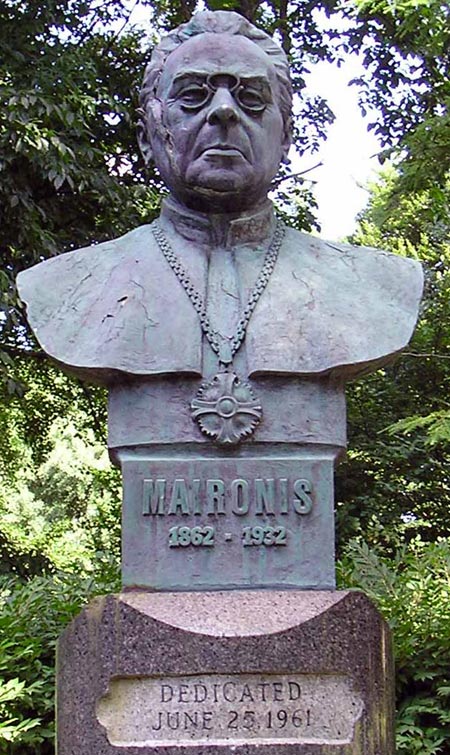 Maciulis Maironis is one of the most famous Lithuanian romantic poets. After one year at university, he entered Kaunas Spiritual Seminary. There Maironis became an active member of the Lithuanian National Revival.

Some of his poems are contained in his most famous collection of poems Pavasario balsai (Poezijos biblioteka Versmes)
(The Voices of Spring).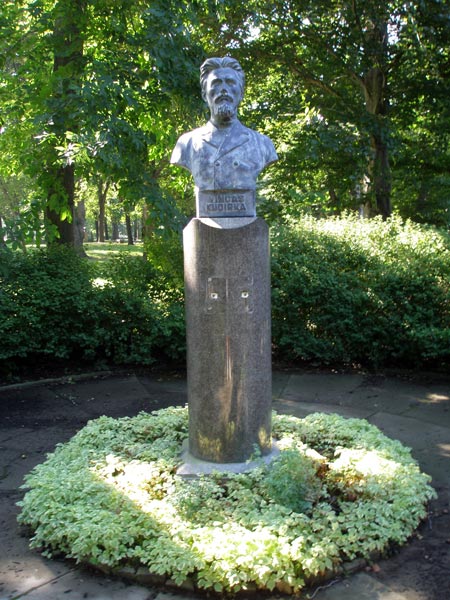 Vincas Kudirka (1858-1899)


---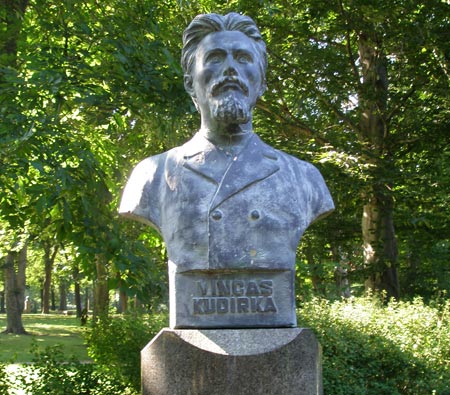 ---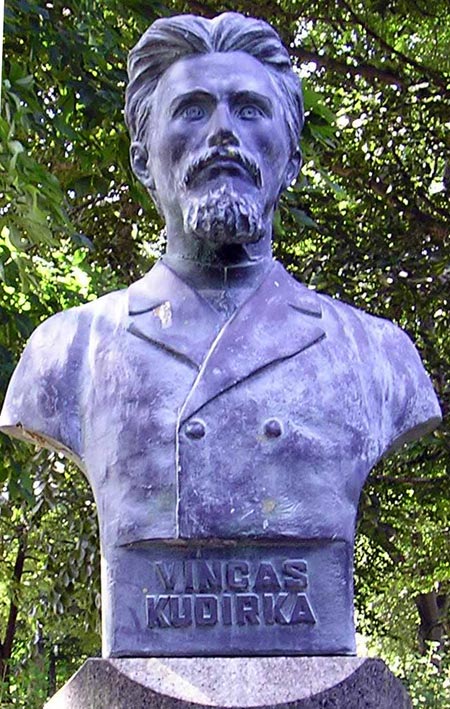 Vincas Kudirka was a Lithuanian poet and physician. He was also the author of both the music and lyrics of the Lithuanian National Anthem, Tautiška giesme and is regarded in Lithuania as a National Hero.




---


***

Stay informed about the local Lithuanian community by signing up for the free Cleveland Lithuanian eNews mailings. You can select other groups as well. It's easy and free.

Fill out the form for the free Lithuanian eNews.

***

---
Back to Top
Back to Cleveland Lithuanians