On February 21, Lithuanians gathered together at St. Casimir's Parish (formerly Our Lady of Perpetual Help which has merged with St. George) to celebrate their heritage as they do every year.
According to Dr. Viktoras Stankus, VP of Lithuanian Community Inc., Cleveland Chapter, this year's celebration marked a number of important milestones.
It is the 140th Anniversary of the first Lithuanian settlers here in Cleveland, Ohio.
It is the 757th Anniversary of the creation of the Christian Lithuanian kingdom.
It is the 600th Anniversary of the Battle of Grynwald in which the Polish and Lithuanian armies defeated the ancient Germans (Teutonic) a battle which preserved Lithuania's independence.
It is the 92nd Anniversary of the restoration of Lithuanian independence (2-16-1918) after it was lost in 1795.
It is the 20th Anniversary of the re-establishment of Lithuania's independence (March 11, 1990) when Lithuania became the first Soviet republic to re-instate its independence.
The day began with the raising of the flags at the Freedom Monument which is located at St. Casimir's. A Mass and lunch followed.



Short preview of the day by Ingrida Bublys and Vytauto Maciuno

An afternoon program included proclamations of support and congratulations from the White House, Senator George Voinovich, Congressman Dennis Kucinich and Councilman Mike Polensek.

The keynote speaker was Vytas Maciunas, the president of the Lithuanian American Community representing the entire United States.



Singing of the US and Lithuanian national anthems



The celebration ended with Lithuanian poetry, songs and dance performances.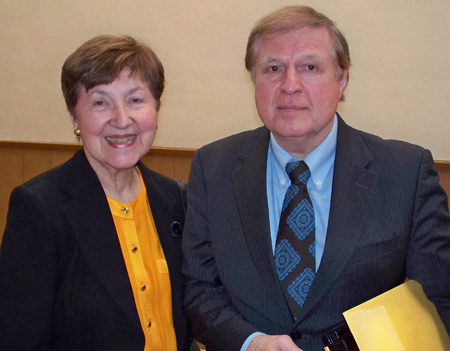 Dalia Puskorius, Representative of Lithuanian Foundation of Ohio and Dr. Viktoras Stankus, Vice President Lithuanian American Community Cleveland Chapter


---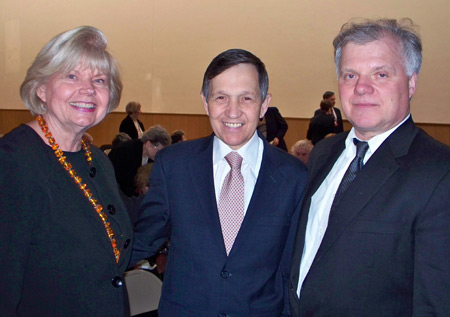 Ingrida Bublys, Honorary General Consul of the Republic of Lithuania, Congressman Dennis Kucinich and Algris Gudenas, President of Cleveland Lithuanian Association


---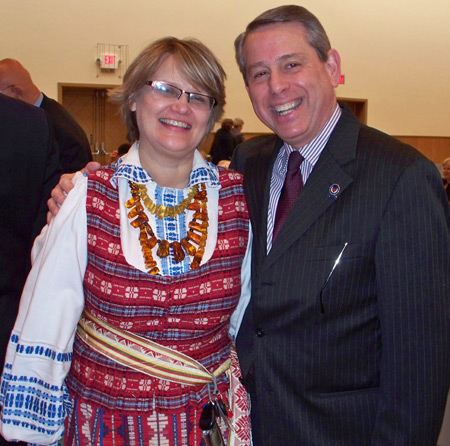 Ruta Degutis, President of Lithuanian Village and Lithuanian Citizens Club and Cleveland Councilman Mike Polensek


---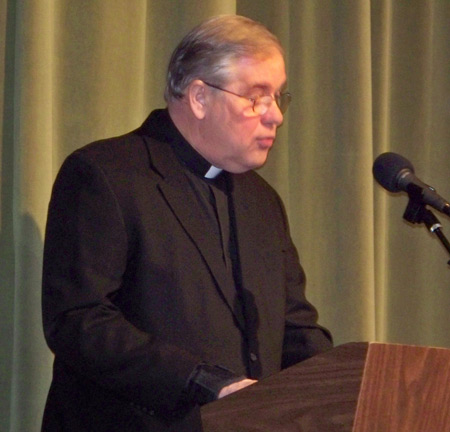 Father Joseph Bacevice,
Pastor of the newly formed St. Casimir Parish


---


Invocation from Father Joseph Bacevice, Pastor of Saint Casimir Church in both Lithuanian and English
---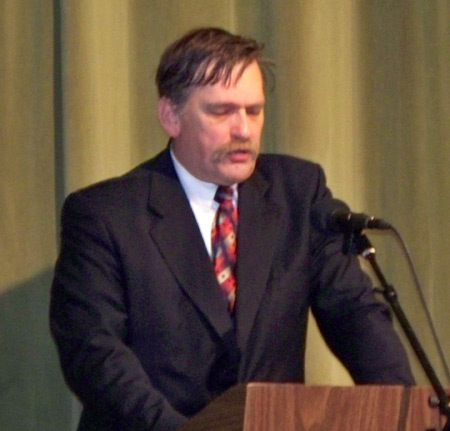 Vytauto Maciuno, President of Lithuanian Association for entire region (based in Philadelphia)


---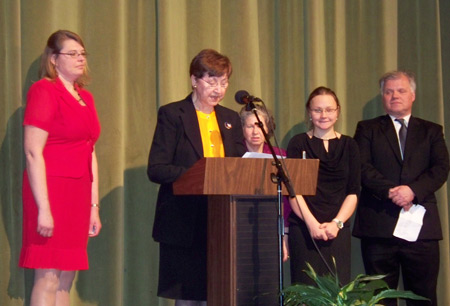 Representatives from Lithuanian schools were recognized and given checks from the Club for their schools.


---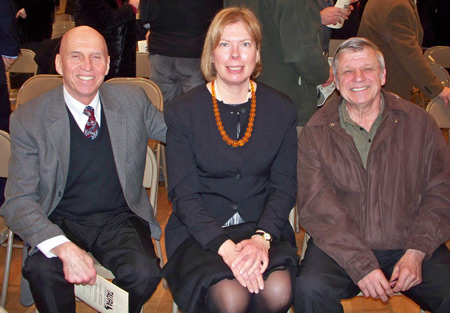 Ray Saikus, Katriute Kaczmarak and Leonardas Kedys


---


Congressman Dennis Kucinich


---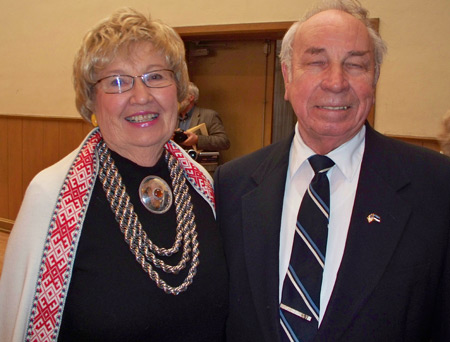 Estonians Karin and Hans Ruus


---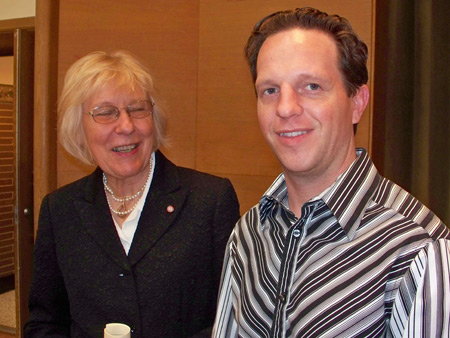 Silvija Rutenbergs, President of Latvian Association of Cleveland, with Arunas Nasvytas




---


Proclamations from the White House, US Senator George Voinovich and Councilman Michael Polensek


---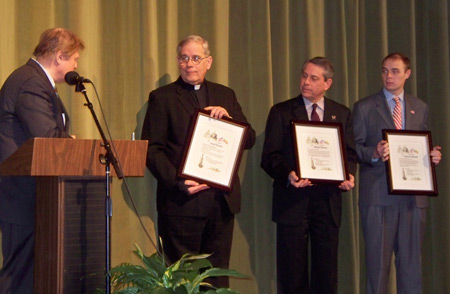 Proclamations in honor of Lithuanian Independence
Father Bacevice, Councilman Polensek and George Brown of Senator Voinovich's office


---


Ingrida Bublys (Ingridos Bulienes),
Honorary General Consul of the Republic of Lithuania


---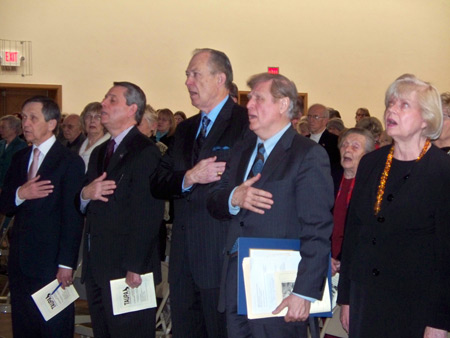 Singing the National Anthem


---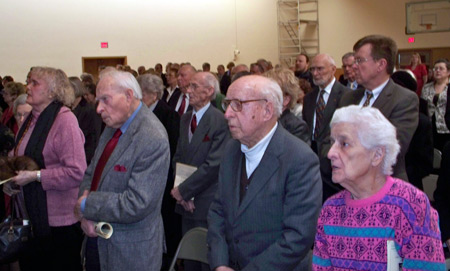 ---
---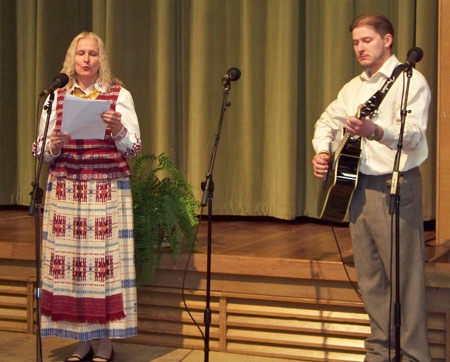 The performances included singing, dancing and poetry


---


Lietuva/Lithuania


---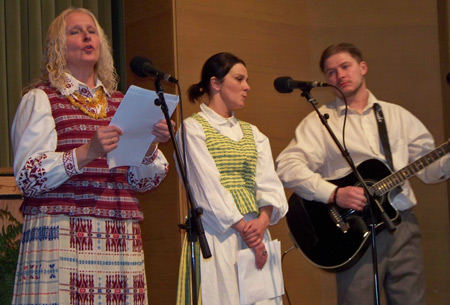 ---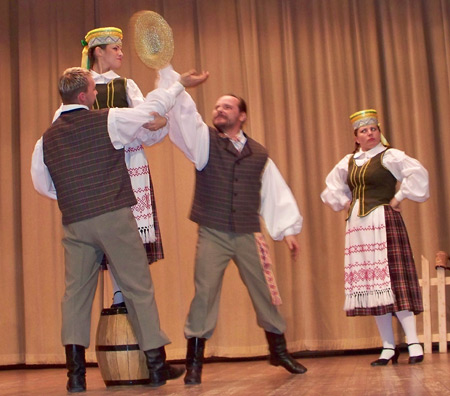 ---
---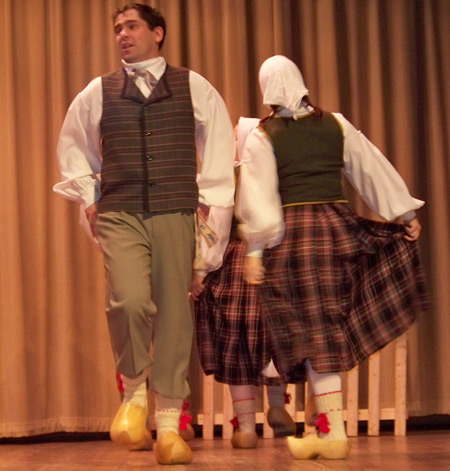 ---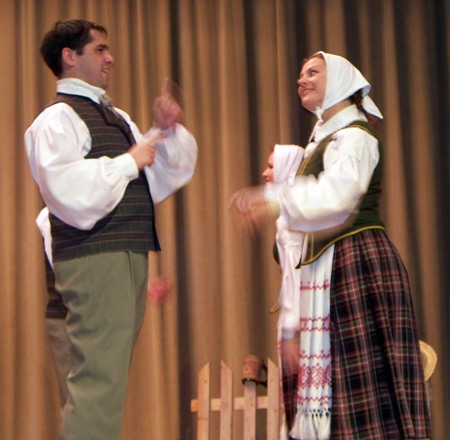 ---
---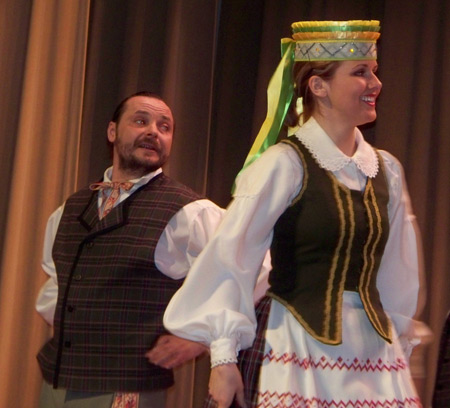 ---
---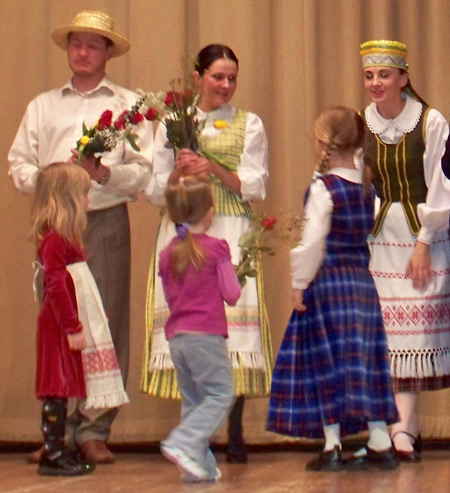 ---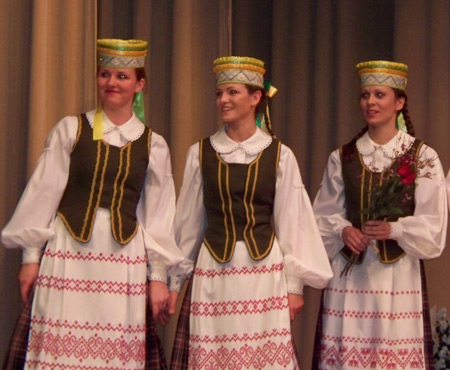 ---
---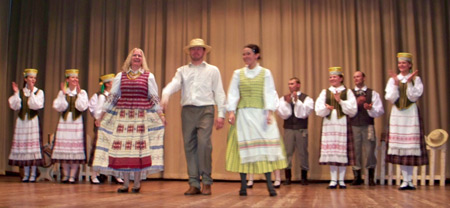 ---
---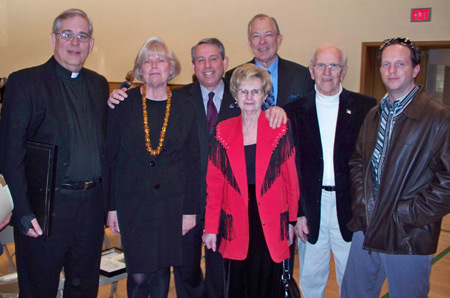 Father Joseph Bacevice, Ingrida Bublys, Michael Polensek, Milita Masvytis, Romas Bublys, Vytas Masvytis and Arunas Nasvytas


---
---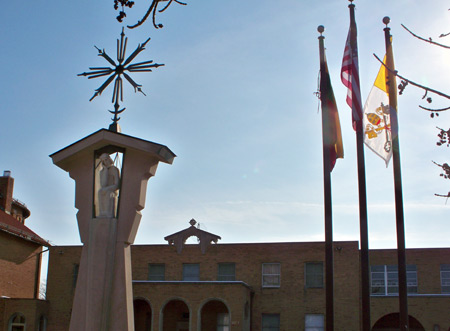 St. Casimir's


---
---
Back to Top
Back to Cleveland Lithuanians