The Lithuanian community of Cleveland celebrated the 98th anniversary of Independence at the Lithuanian Club. The special guest and keynote speaker for the weekend was Ambassador Ginte Damusyte-Damusis.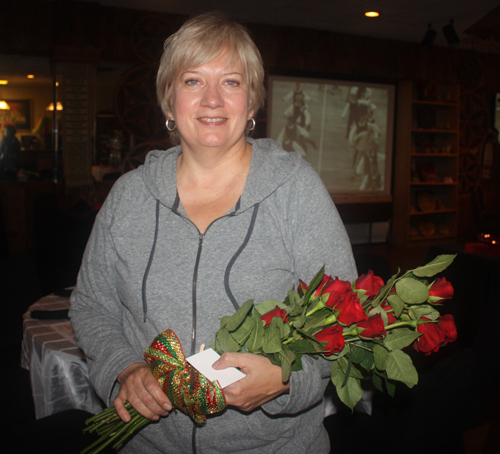 Ambassador Ginte Damusyte-Damusis



Ginte Damusyte-Damusis has served as Ambassador from Lithuania to Austria, Slovakia, Slovenia, Croatia and Canada. Currently she is director of the department in charge of diaspora affairs in Vilnius, Lithuania. She was the first female ambassador to NATO from any country. In this short video clip she told Debbie Hanson about breaking the glass ceiling in the diplomacy world.



Before she worked with the Lithuanian Diplomatic Service, Ginte Damusyte-Damusis headed the Lithuanian Information Center during the Soviet Union times. The goal was to keep Lithuanian alive internationally and deal with human rights and other issues and tell the world of the mass public support for the Sajudis (Movement). She told of the progress since the reestablishment of independence.

---
***
Stay informed about the local Lithuanian community by signing up for the free Cleveland Lithuanian eNews mailings. You can select other groups as well. It's easy and free.

Fill out the form for the free Lithuanian eNews.
***
---
Ambassador Ginte Damusyte-Damusis spoke of the improvement since the Soviet Union era specifically in the energy sector. Lithuania had been dependent on Russian oil and gas but is moving toward energy independence. This is especially important now as Russia uses energy for political influence.



She also spoke of diaspora of Lithuanians around the world. The generation of Displaced Persons who left after the war is dying off and there is an interest from the younger people.



Ambassador Ginte Damusyte-Damusis spoke of what it meant for Lithuania to become part of NATO. She called it one of the most important days in Lithuanian history.



She was asked about the mood and possible fears in the Baltics about the current Russian policies. She told how many have now had a taste of democratic life and are concerned about a return to Soviet era control.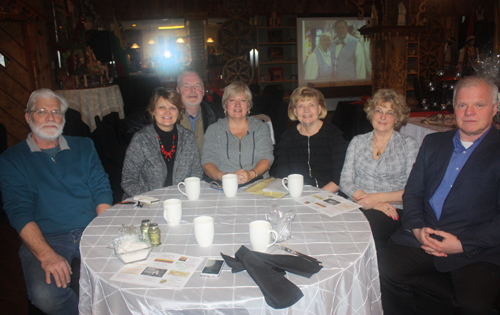 Ambassador Ginte Damusyte-Damusis and Cleveland Lithuanian leaders
---
---
Back to Top
Back to Cleveland Lithuanians