The ClevelandPeople.Com Passport Adventurers travelled to Lithuania via the Cleveland Lithuanian Club. The Passport Adventurers visit traditional ethnic restaurants and showcases the food, culture, history of the country - in this case Lithuania.
Dan Hanson told the story of the 1988 and 1992 Olympic basketball tournament featuring Lithuanians as stars of the 1988 Soviet team and the 'Other Dream Team" in 1992.
Here in Cleveland we all know former Cleveland Cavalier Zydrunas Ilgauskas. Did you know that following the country's annexation by the Soviet Union during the war, Lithuanian players frequently formed the core of the Soviet national team? The most prevalent example was the 1988 Olympic basketball gold medal-winning team which got most of its scoring from four Lithuanians: Valdemaras Chomicius, Rimas Kurtinaitis, Šarunas Marciulionis and Arvydas Sabonis.
In 1988 in Seoul the USSR led by pro players defeated the US team of college players.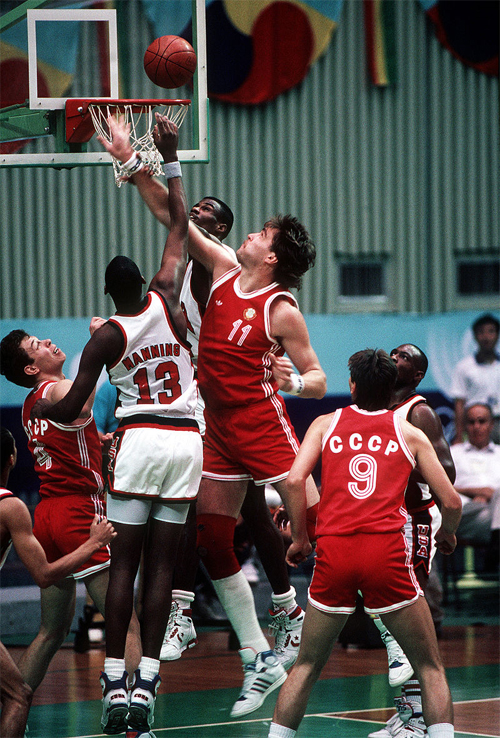 Arvydas Sabonis playing the 1988 Olympic semifinal against the United States



The rules changed and in 1992 the US Dream Team of Michael Jordan, Larry Bird, Karl Malone, Magic Johnson and others defeated everyone to reclaim the gold. By 1992 the USSR had fallen and Lithuania had its own team which captured the bronze in Barcelona.

The Lithuanian team wore tie-dyed jerseys that featured Lithuania's national colors and the iconic, trademarked 'Slam-Dunking Skeleton' created by N.Y. artist Greg Speirs. The skeleton dunking a flaming basketball, nicknamed "Skully", was the artist's interpretation of how the Lithuanian team rose from the ashes to victory. The artist's profits would be passed onto the Lithuania national basketball team and a fund for Lithuanian children.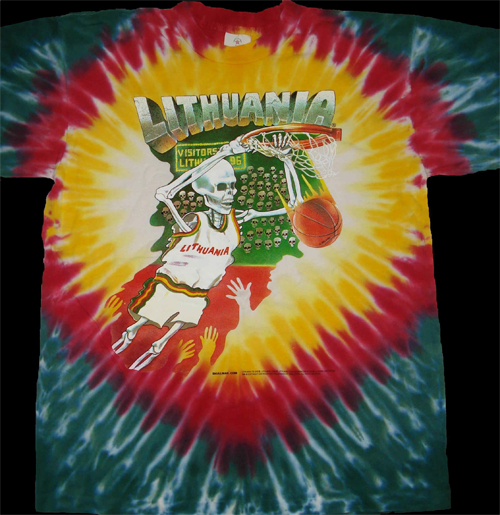 Their Bronze Medal achivement representing Lithuania was more satisfying than their Gold Medal as Soviets. They were the Other Dream Team.

Watch the video of the story.



***

Stay informed about the local Lithuanian community by signing up for the free Cleveland Lithuanian eNews mailings. You can select other groups as well. It's easy and free.

Fill out the form for the free Lithuanian eNews.

***

---
---
Lithuanian foods and culture at the Passport Adventure to Lithuania
---
Back to Top
Back to Cleveland Lithuanians