The Catholic Lithuanian community welcomed Bishop Rimantas Norvila of Lithuania to their parish, St. Casimir.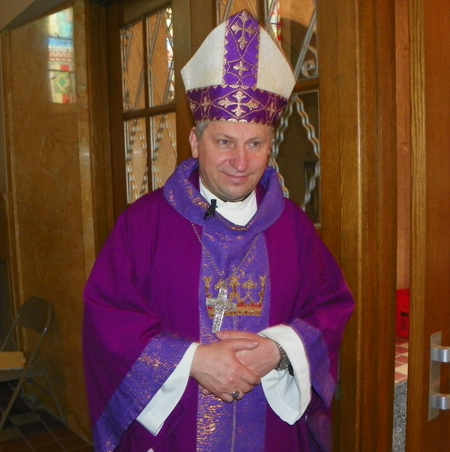 Bishop Rimantas Norvila of Lithuania



The Bishop assisted with the annual Pre-Easter Lithuania Reconciliation on Friday and Saturday.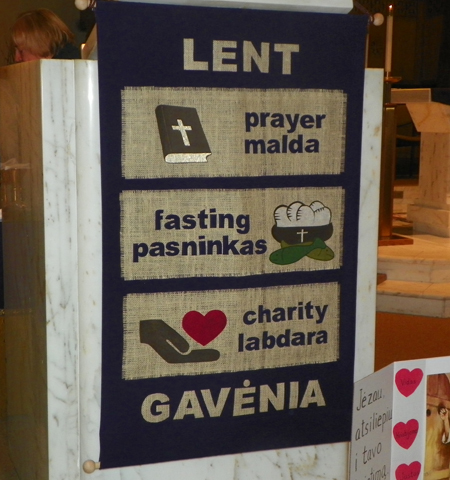 ---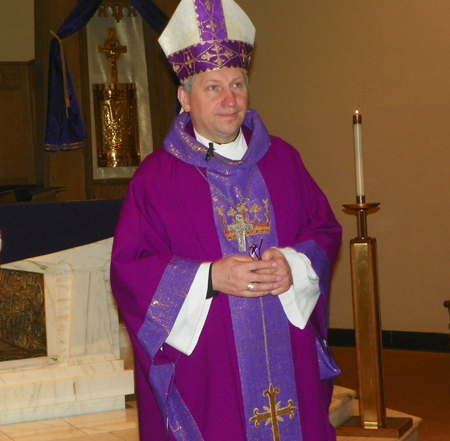 On Sunday March 25, 2012 the Bishop celebrated Mass.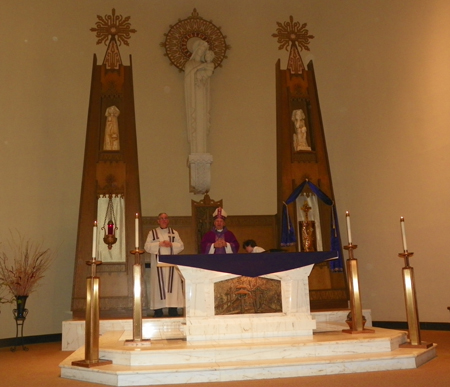 ---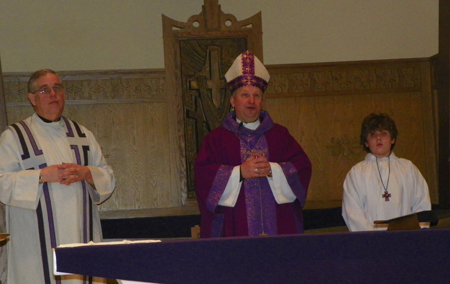 ---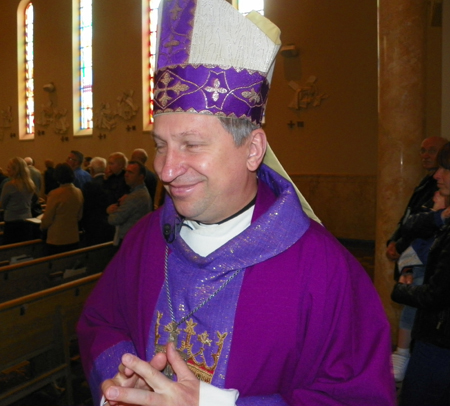 After Mass, Lithuanian Scouts marched into the Church Hall to continue the day's festivities.
---
---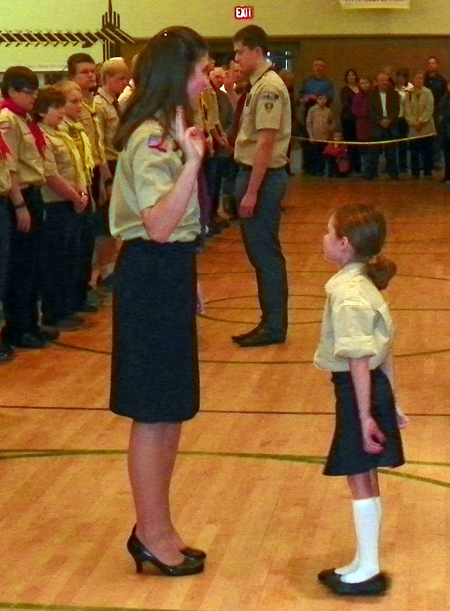 ---
The Scouts, young and not as young, pledged their loyalty.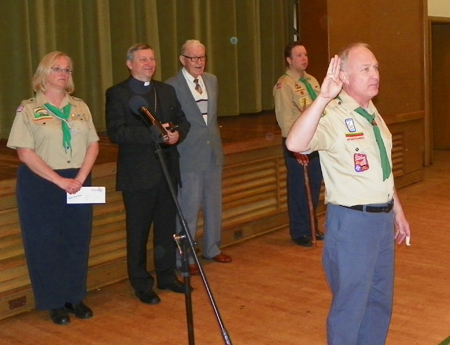 ---
---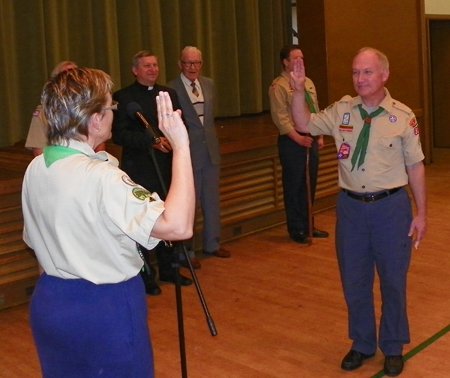 ---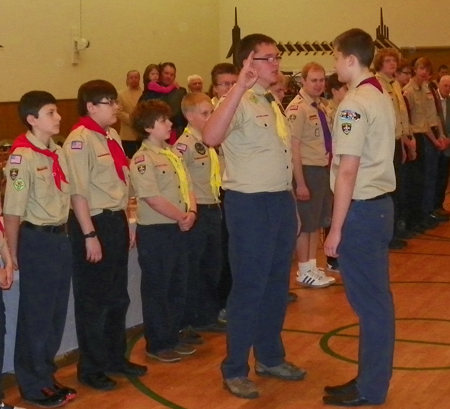 ---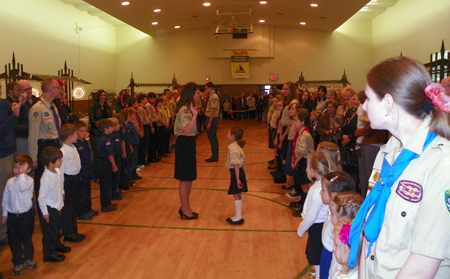 Grace Kudakis explained that scouting is very important in the Lithuanian community because it represents both faith and family.
---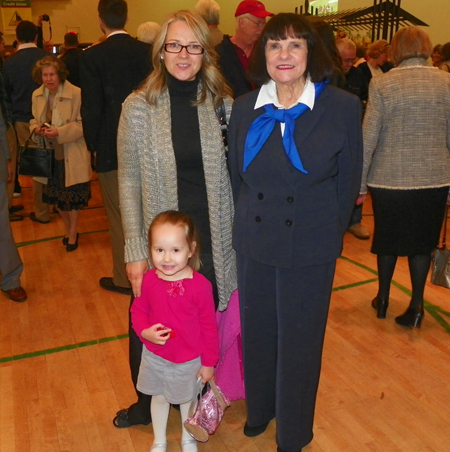 Grace Kudukis
Bishop Rimantas Norvila marched in and cut the ceremonial ribbon to open the Lithuanian Scouts Craft Fair.
Scout Leaders welcomed the Bishop and crowd and made introductions (in Lithuanian).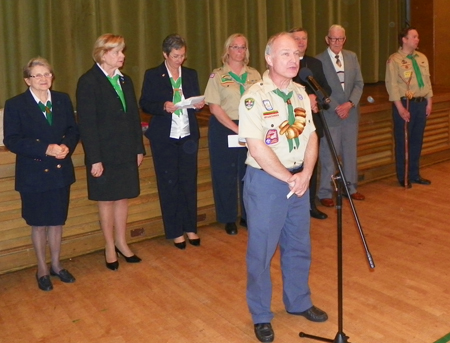 ---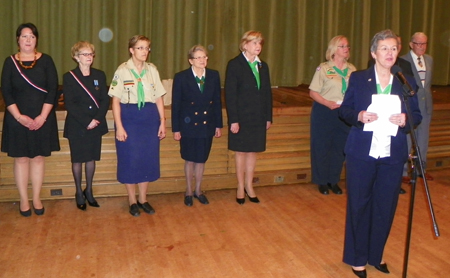 ---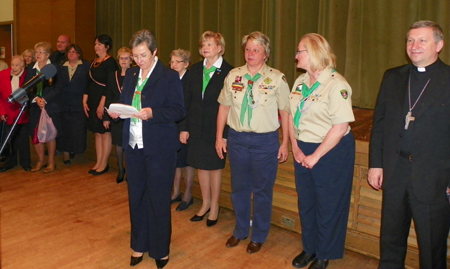 ---
---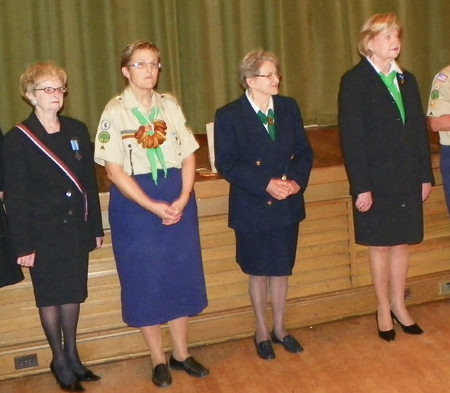 ---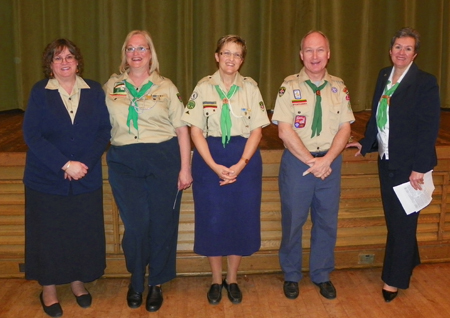 Booths at the craft fair sold everything from beautiful hand carved crucifixes to baravykai (mushroom cookies).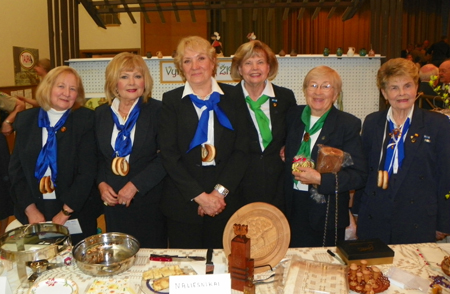 ---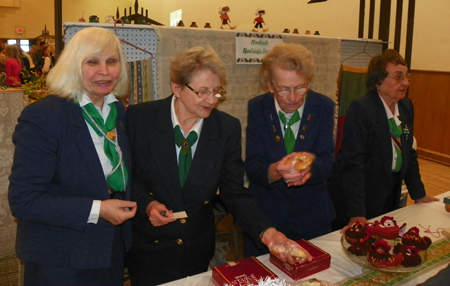 The riestainiai (roughly translated to "little bagels") were very popular.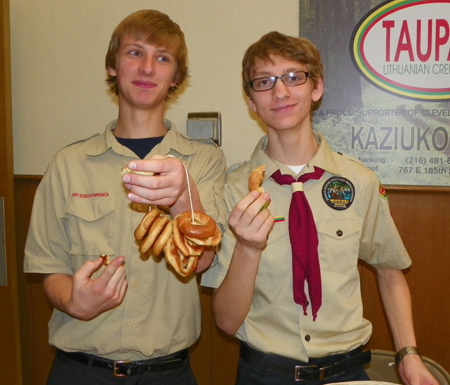 Lithuanian Scouts with Riestainiai
---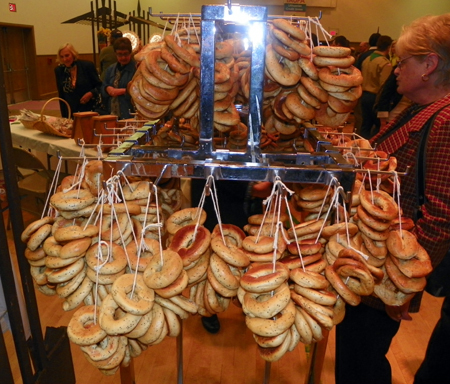 ---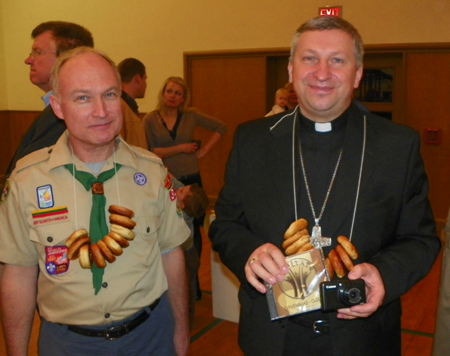 Bishop Rimantas Norvila with Riestainiai
---
Back to Top
Back to Cleveland Lithuanians