The Lebanese Garden was one of 4 Gardens featured on the first annual Kid's Day in the Cleveland Cultural Gardens. Kids (of all ages) learned about Lebanon and Lebanese language, culture, history, geography and more. They even learned the basic steps to Lebanese dance.
Pierre Bejjani and Faris Alameh spoke about Lebanon as the children colored flags of Lebanon in the Lebanese Cultural Garden. They told about the Cedar tree, languages spoken in Lebanon and about the capital city Beirut which has a climate like San Diego.
NOTE: All the images below with a white arrow in the middle are videos. (The other images are just photos) You can click on the white arrow to watch the video of whatever is described. Make sure your speakers are on and you can make the video full screen once it begins by clicking the icon in the lower right corner.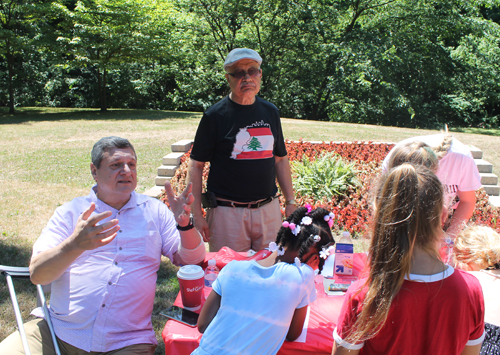 Pierre Bejjani and Faris Alameh on Kid's Day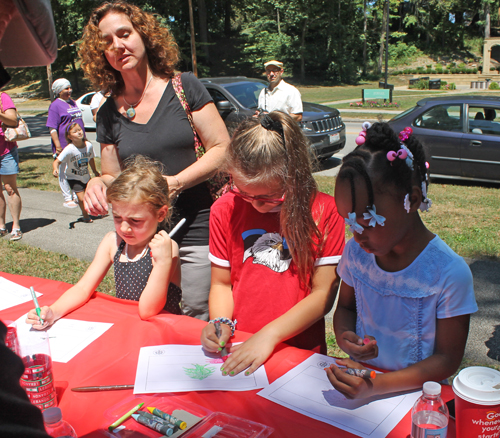 Coloring the Lebanese flag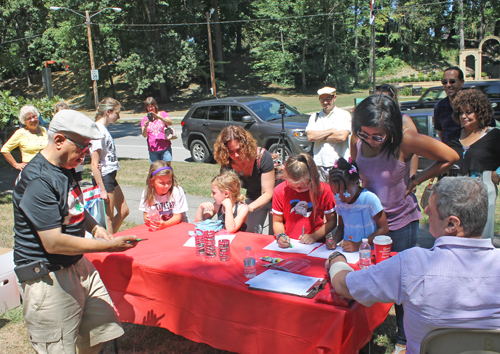 ***

Stay informed about the local Lebanese community by signing up for the free Cleveland Lebanese eNews mailings. You can select other groups as well. It's easy and free.

Fill out the form for the free Lebanese eNews.

***

---
Issam Boudiab, leader of the Ajyal Dabke Lebanese Dancers, taught the basic count to 6 steps of Lebanese dance.
Learning to do a Lebanese dance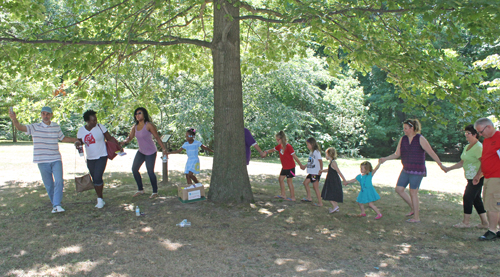 See more from Kid's Day in the Cleveland Cultural Gardens.
***
Want to learn about ethnic and cultural events in Cleveland such as this? Sign up for the free eNews and every Wednesday morning you will receive a free e-mail listing the next week's events. It's easy and free.

Select 'WEEKLY' when you fill out the form for the free weekly eNews.
***
---
Back to Top
Back to Cleveland Lebanese
Back to Cleveland Middle East
---
Please support the Lebanese and Middle East pages of ClevelandPeople.Com
For sponsorship opportunities, please contact us.
Your message could be HERE!
---