In August, 1936, all attention turned to the Olympic Games being held in Berlin. A swift young athlete from East Tech High School in Cleveland, Jesse Owens, had captured national attention for his record-breaking feats at The Ohio State University, and made the American team.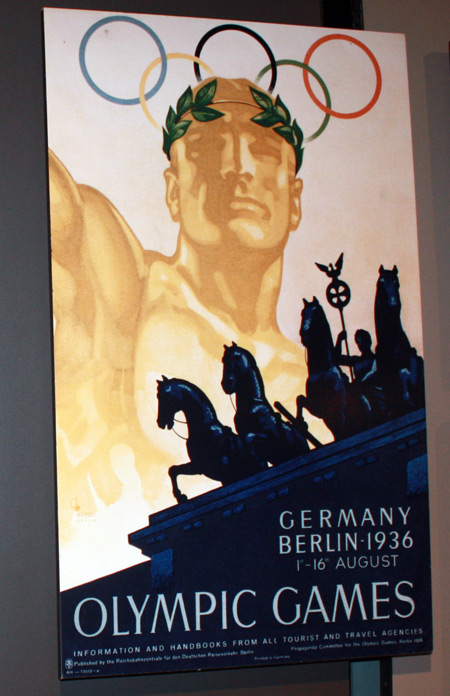 Owens had more to overcome than the competition. Adolf Hitler's Nazi dictatorship was growing stronger, and aimed to use the Summer Olympics as a huge propaganda event. Soft-pedaling its anti-Semitic agenda and plans for territorial expansion, the regime exploited the Games to dazzle many foreign spectators and journalists with an image of a peaceful, tolerant Germany.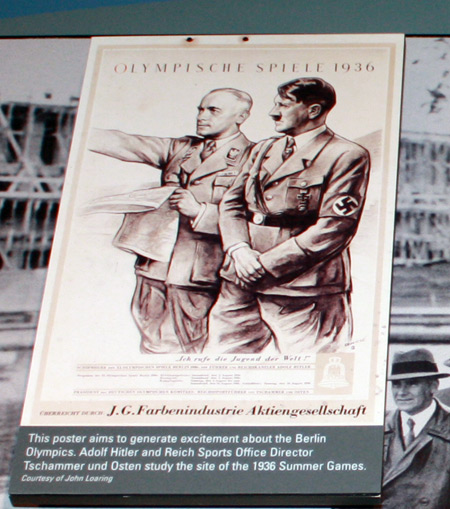 Now through January 23, 2011 the Maltz Museum of Jewish Heritage is presenting The Nazi Olympics Berlin 1936, produced by the United States Holocaust Memorial Museum.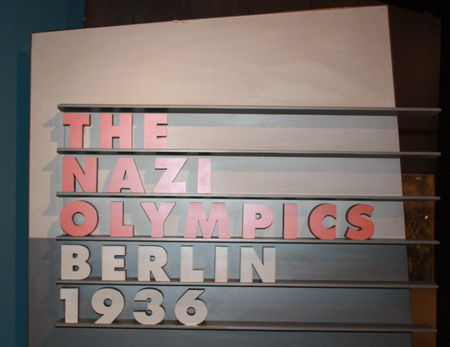 This stunning look at how world politics, sports, and racism converged in Germany explores the issues surrounding the 1936 Games--the Nazis' use of propaganda, the intense boycott debate, the history of the torch run, the historic performance of Jesse Owens and more.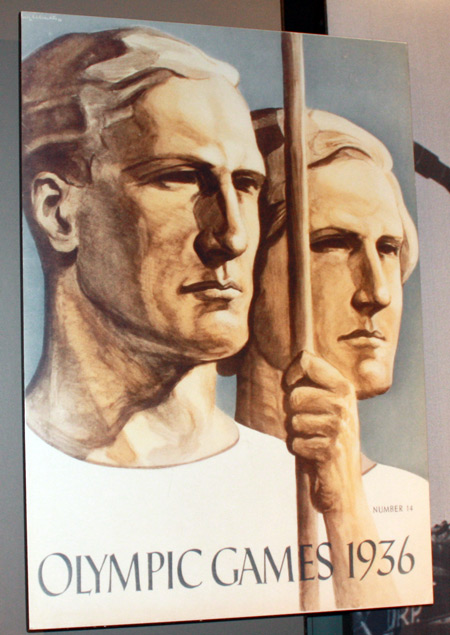 Video testimonials from Olympians and boycotters are featured, along with an original torch from that year's Games, historical photographs and film footage.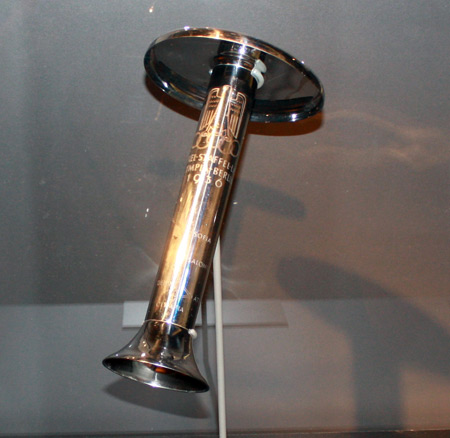 The Maltz Museum has added several items of Owens' personal memorabilia, courtesy of The Ohio State University's collection, including his diary from the voyage to Berlin, one of his gold medals and a trophy won at East Tech High School in 1932.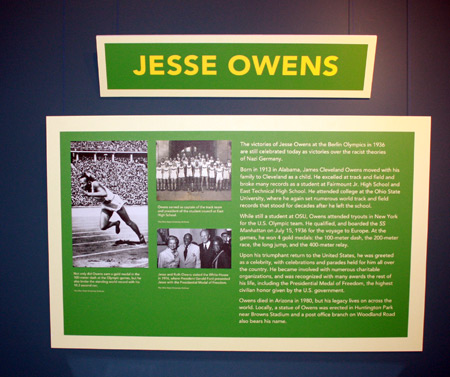 See photos/videos of the dedication of a Cleveland street as Jesse Owens Way

During the summer of 1936, America sweltered through a heat wave and endured the depths of the Great Depression. In Cleveland, Safety Director Elliott Ness fought the mob and searched for the Torso Murderer, while the opening of the Great Lakes Expo attracted millions to the lakefront. To accompany the exhibition, the Maltz Museum takes a nostalgic look back at major local, national and world events.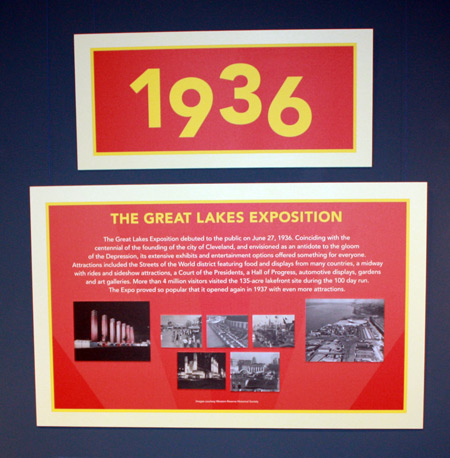 "As a Museum of diversity and tolerance, we're always looking for special exhibitions that appeal to both the head and the heart and highlight the lessons of history," notes Judi Feniger, Maltz Museum Executive Director. "The Nazi Olympics, with its stories of politics and racism, propaganda and intrigue, physical prowess and mental pressure, intertwined with the pomp and spectacle of the Olympics, offers a compelling experience for visitors of all ages."
Some of the videos and other displays will be haunting.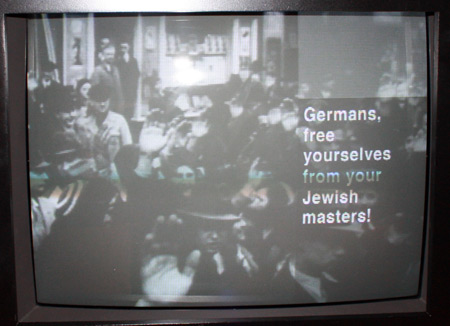 Seeing German athletes salute Hitler or other images of this evil man may be upsetting.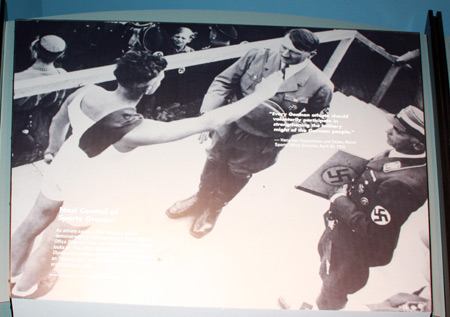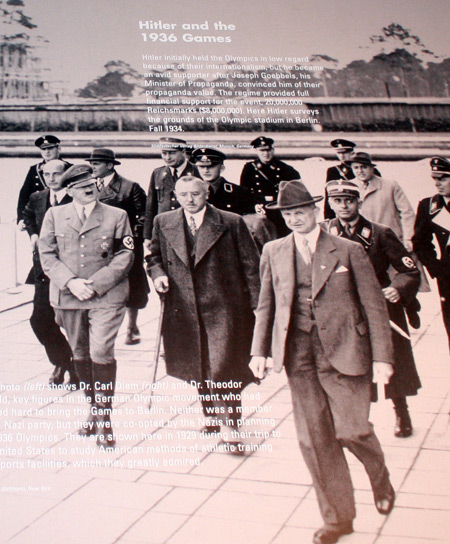 But the lessons learned are worth the discomfort. Especially when juxtaposed with the stunning successes of Clevelander Jesse Owens and other US athletes.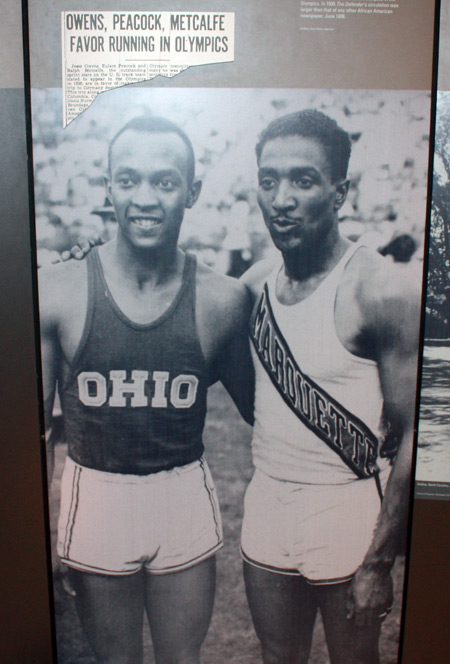 Jesse Owens and Ralph Metcalfe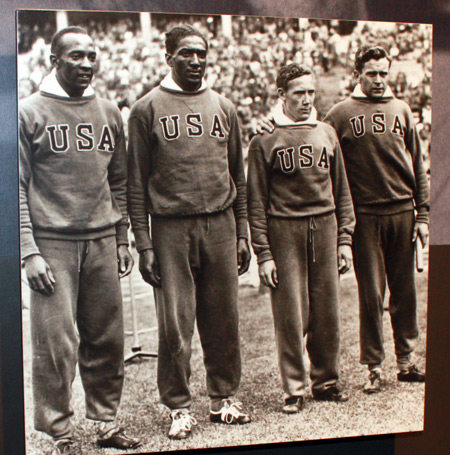 Jesse Owens with 1936 US Olympic track relay teammates



One of Hitler's quotes displayed at the exhibit shows his plans for world domination.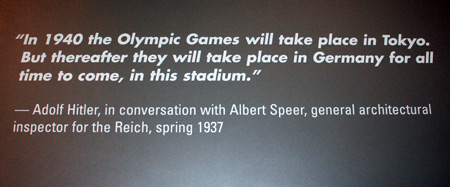 This is a fascinating and important exhibit.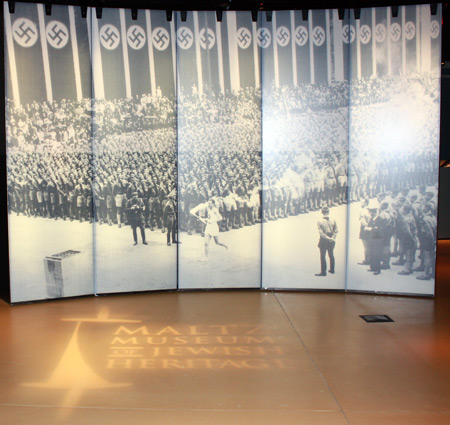 ---
Back to Top
Back to Cleveland Jews