The Italian Renaissance Cultural Garden, dedicated as a "symbol of the contribution of Italian culture to American democracy", opened on October 12, 1930 before a crowd of three thousand people. The Italian government sent a bust of the Roman poet Virgil celebrating the 2000th anniversary of his birth.
The Italian Garden is designed in a formal Renaissance style with large walkways, balustrade and benches. Two large winding staircases lead down to a brick-paved courtyard and a magnificent Renaissance wall fountain.
The upper level Renaissance fountain is modeled after the fountain in Villa Medici in Rome, Italy. The staircases and lower level have elements from the Villa d'Este outside Rome.
Carved sandstone images representing famous Italian cultural figures in Arts and Letters, and Arts and Sciences grace the lower level:
Giotto, Florentine artist
Michelangelo
Petrarca, Renaissance scholar, poet and humanist
Verdi, operatic composer
Leonardo da Vinci
Guglielmo Marconi, Nobel Prize winner and inventor of the wireless telegraphy
In 2007 the Italian Cultural Garden Foundation began the $750,000 Renaissance Restoration Project, a total restoration of the hardscape, two large Renaissance fountains, installation of historic lighting on both levels, a new fountain, benches, statues, memorial balustrade to Philip J. Garbo, its creator, a 14 ft statue of Dante Alighieri and the replanting of the entire garden in a Renaissance design.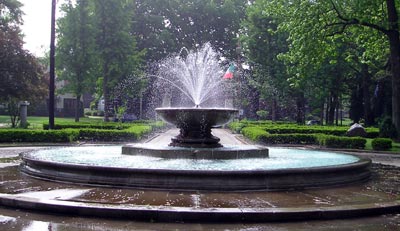 Cleveland Italian Cultural Garden Fountain
Top of Page
---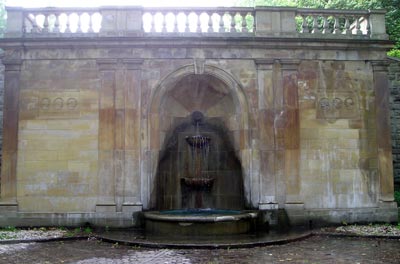 The Lower Level of the Garden
Top of Page
---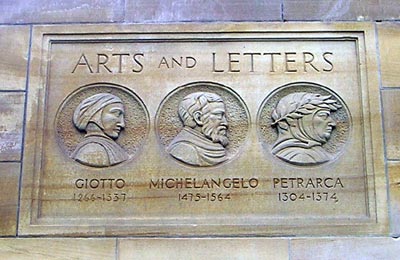 Giotto, Michelangelo, Petrarca relief
Top of Page
---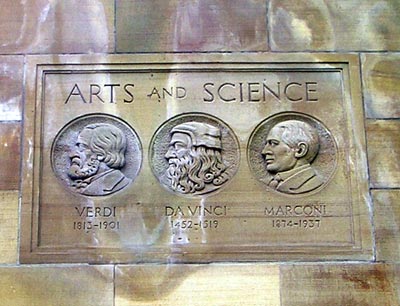 Verdi, DaVinci, Marconi relief
Top of Page
---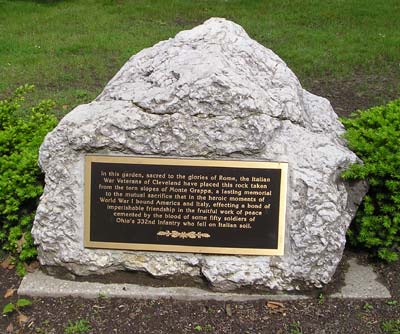 Italian Veterans Rock Memorial
Top of Page
---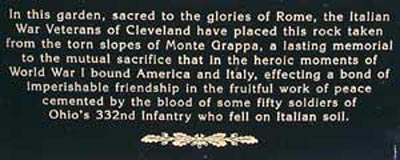 Italian Veterans Rock Memorial
Top of Page
---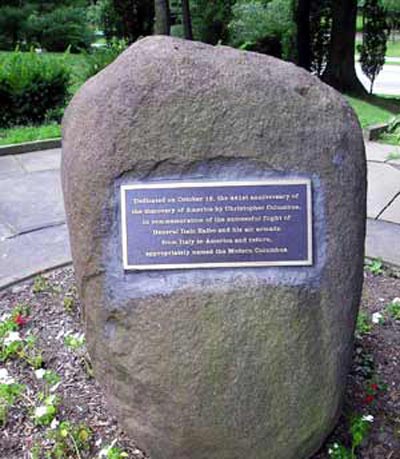 Columbus Rock
Top of Page
---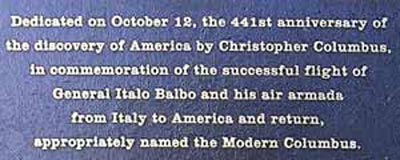 Columbus Rock Inscription
Top of Page
---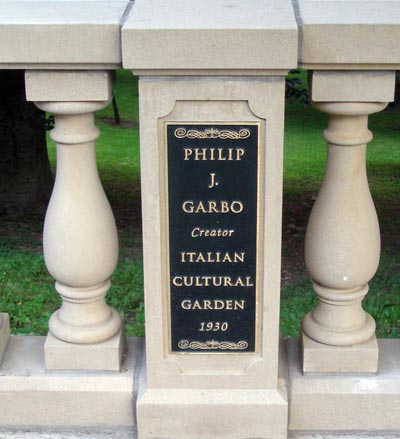 Philip Garbo - Creator of the Italian Cultural Garden in 1930
Top of Page
---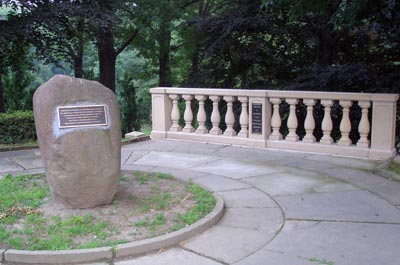 Columbus Rock and new Garbo ballistrade
Top of Page
---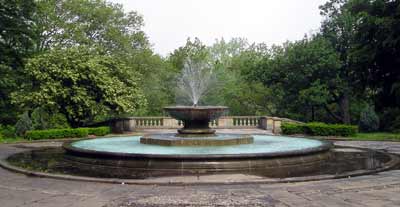 Cleveland Italian Cultural Garden upper level fountain
Top of Page
---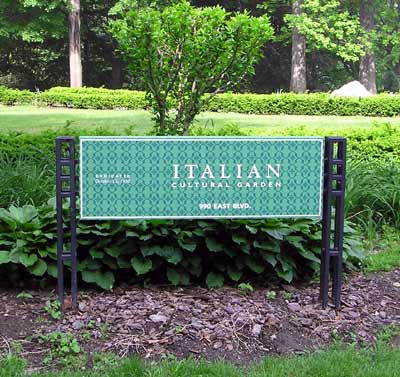 Cleveland Italian Cultural Garden sign
---
---
Back to Top
Please e-mail us if you want to help with ClevelandItalians.com
Back to Cleveland Italians