The kickoff event for the 2011 Cleveland Italian American Heritage Month took place in the Rotunda of Cleveland City Hall on October 3, 2011. The recognition ceremony was sponsored by the Italian American Heritage Committee with Rose A. Zitiello serving as Chair.
Thanks to Anita Kazarian for taking the photos.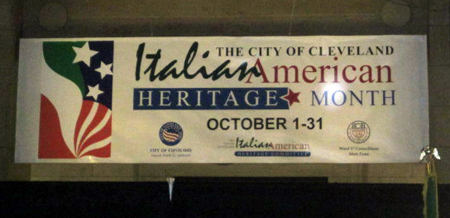 The Youth Award went to Dominic Rapposelli.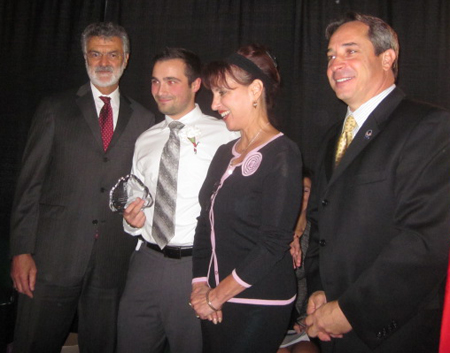 Mayor Frank Jackson, Dominic Rapposelli,
Rose Zitiello and Councilman Matt Zone



Dominic is a 2nd generation Italian-American who served as an intern at the City of Cleveland since 2010 in Port Control & Dept of Human Resources. He achieved honor roll every quarter throughout high school and in his senior year he received the Lois K. Lawson scholarship. A graduate of Miami University he received a BA in business management & organizations and also received the Ohio Leader Scholarship and the Ohio Resident Scholarship. Dominic recently became a full time employee at the City of Cleveland in the department of personnel and he is an example of a "brain gain" for our region and for public service.

The Corporate Award went to Monica Johns-Johns of Carabelli Inc.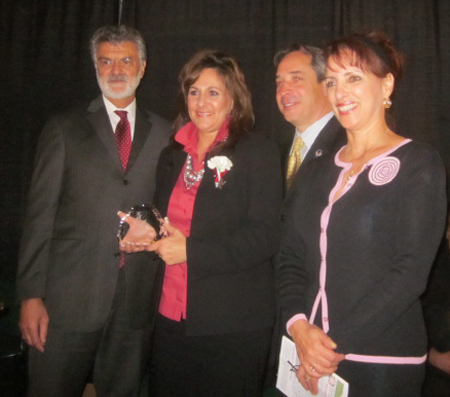 Mayor Frank Jackson, Monica Johns-Johns,
Councilman Matt Zone and Rose Zitiello



Monica joined the business in 1989, as a 4th generation memorial designer after graduating from Bowling Green. The Johns Carabelli Company was established in 1879 on Euclid Avenue near Lakeview Cemetery by Joseph Carabelli, whose family was one of the founding fathers of Cleveland's Little Italy on Mayfield Road.

Her great grandfather Graziano Farinacci was one of the original carvers for the Carabelli family, followed by his son in law John Johns who joined the company to design mausoleums. In the mid 1970's the Johns family purchased the company and has continued the business.

In 2010 Monica became one of the owners of the business and is proud to be part of an Italian American legacy with her brother Michael and sister Michelle who collectively memorialize family histories and heritage forever in stone.

The Small Business Owner Award went to Ernie LaManna.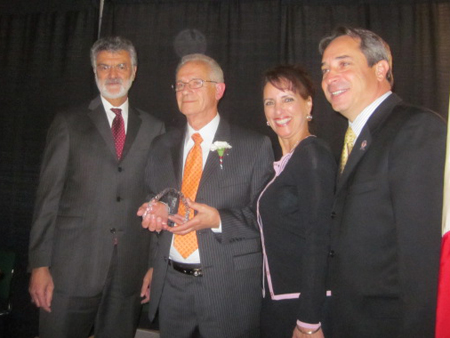 Mayor Frank Jackson, Ernie LaManna,
Rose Zitiello and Councilman Matt Zone



Ernie LaManna immigrated from Bari Italy in 1948 and worked in his father's barber shop shining shores. After serving his country in the armed forces, Ernie returned to barbering with his father Frank, and has continued as the owner of LaManna's Barbershop for over 50 years.

His hard work and humor has earned him a reputation as a great barber and businessman and he has led by example of how small businesses formed the backbone of our nation's economy and continues to do so today.

The Individual Award went to Anthony "Tony" Marotta.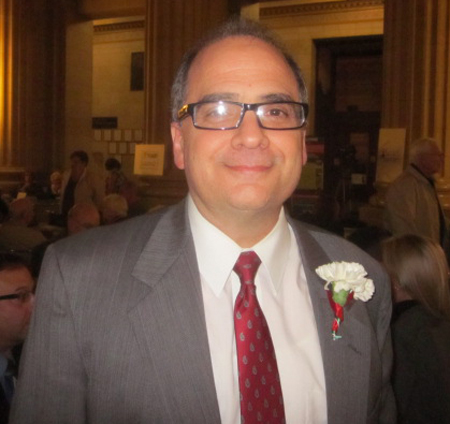 Anthony Marotta



Tony is passionate about all things Italian, and is a expert on Italian Music. His love of music has led him to serve as the "Volunteer" Underwriting Director for WRUW 91.1 Radio Station at CWRU and he is the host of the popular Radio Italia of Cleveland which airs every Saturday Evening from 5:30 to 7:30 PM at WRUW-FM 91.1.

The show features classic Italian music, news and sports updates from Italy as well as news of interest to the local community. He is also a feature writer for LaGazzetta Italiana newspaper on Italian music and performers.

Tony is also an active member of the Rionero Sannitico Club, an organization that is committed to preserve Italian American history & culture in NEO.

The Public Service Award went to Judge Donna Congeni Fitzsimmons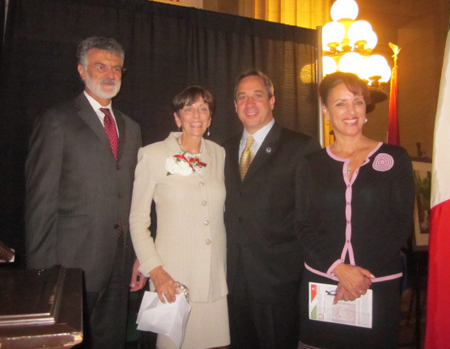 Mayor Frank Jackson, Judge Donna Congeni Fitzsimmons,
Councilman Matt Zone and Rose Zitiello



Donna has served as Judge of Rocky River Municipal Court since 1996. She has an exemplary record of public service in government, law enforcement her community and church, including serving as a trustee for the Italian Cultural Foundation and the Italian Women's Network.

She is a member of the Justinian Forum and she founded the Italian American Mother's Club of Rocky River High School. As a tireless advocate against violence against women, in 1999 she created the Stalking Women Support Group and served for six years as an executive committee member for the Cuyahoga County Criminal Justice Services Board.

Since 1997 she has been a trustee for Templum Domestic Violence Shelter & Child Advocacy Program.

Members of Coro Brigata Alpina Julia Congedati performed a capella at the event.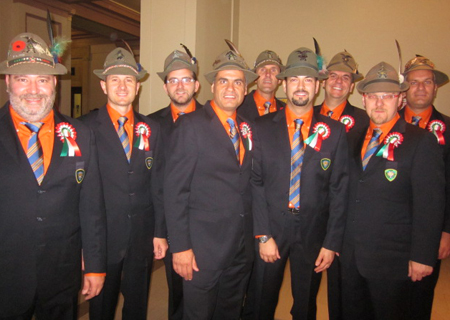 Members of Coro Brigata Alpina Julia Congedati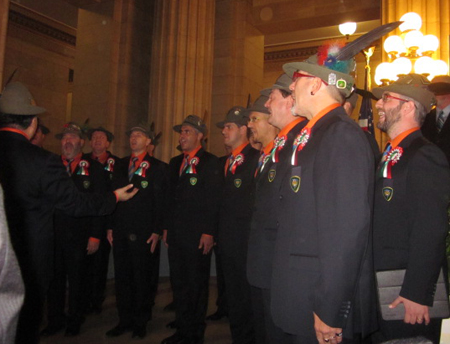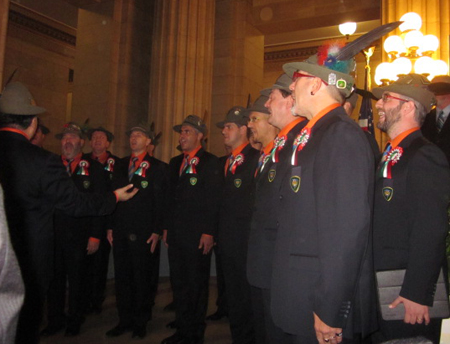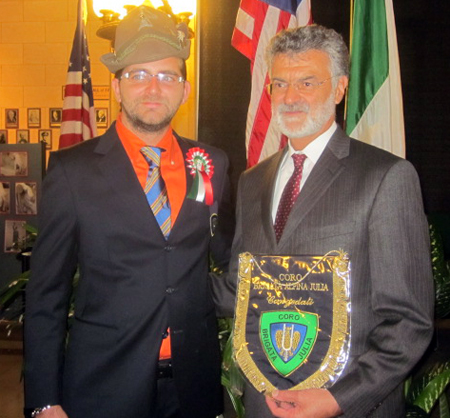 A gift for Mayor Frank Jackson



Enjoy these photos from the ceremony. If you can help identify any of the people, please let us know.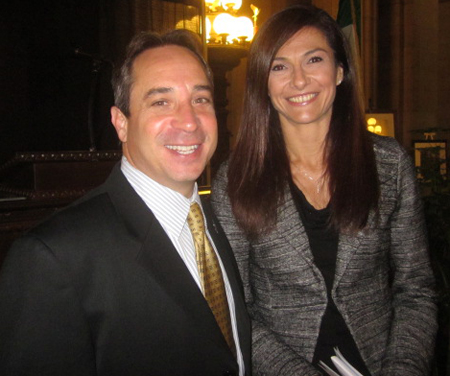 Councilman Matt Zone and Honorary Italian Consul Serena Scaiola


---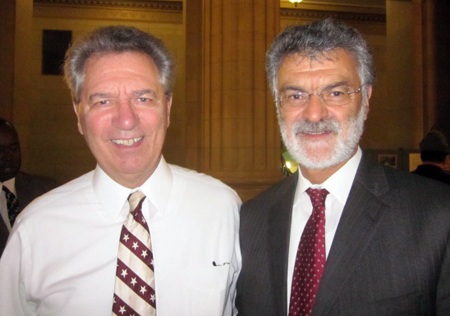 Judge Ralph 'Rocky' Perk and Mayor Frank Jackson


---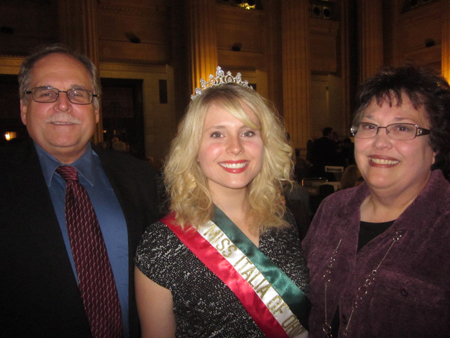 Christian Stickan, 2011 Miss Italia Christina Selvaggio Stickan
and Lucy Selvaggio Stickan


---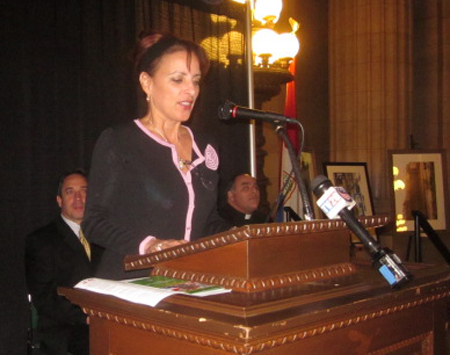 Rose Zitiello


---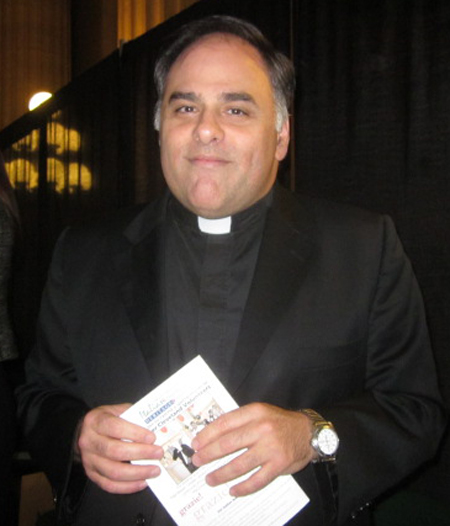 Father Joseph Previte, Pastor of Holy Rosary Church


---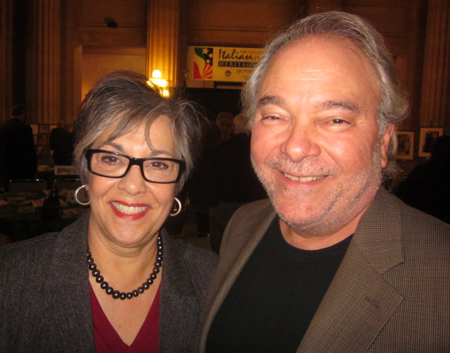 Anita Gray and Peter Apicella


---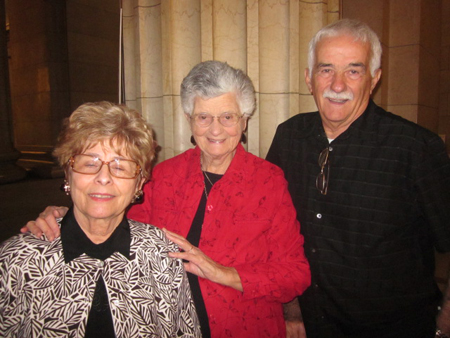 Rose Marie D'Anuco, Anne Miceli and Bill D'Anuco


---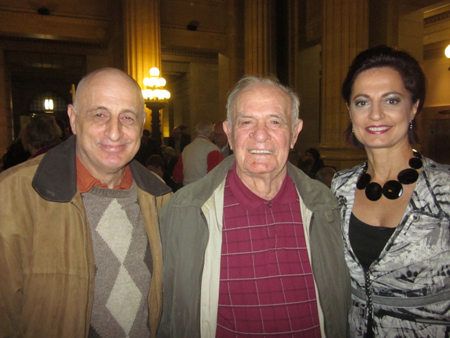 Dominic Beltrante, Carmine Beltrante and Carmela Beltrante


---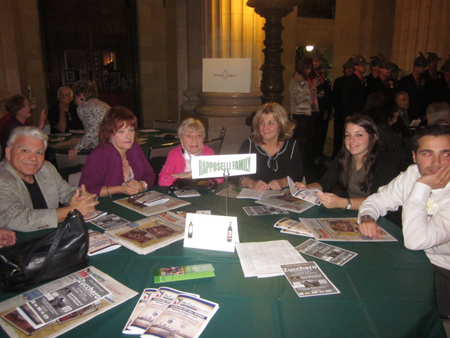 Honoree Dominic Rapposelli's family


---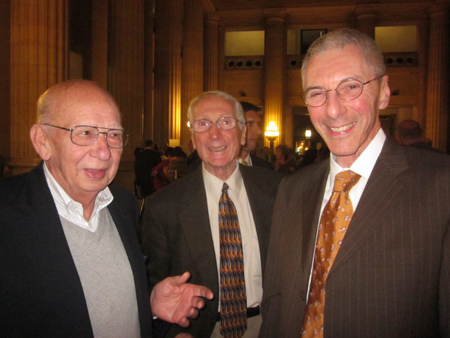 Peter Previte, Ralph Cosiano and Jim Juliano


---


Council President Martin Sweeney


---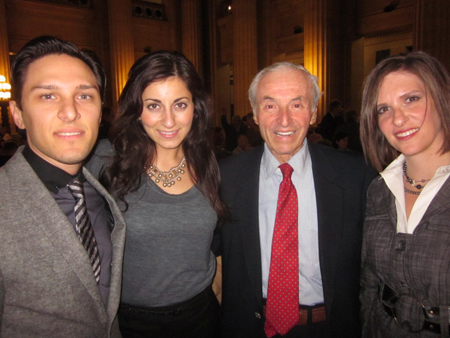 John Peca, Jenn Kirallatt, Bart Caterino and Pamela Corazio Dean


---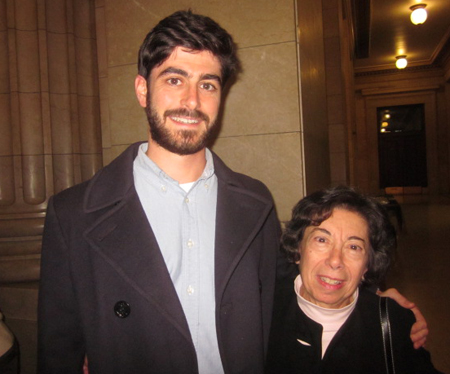 Paul Stintson and mom Sarah Stintson


---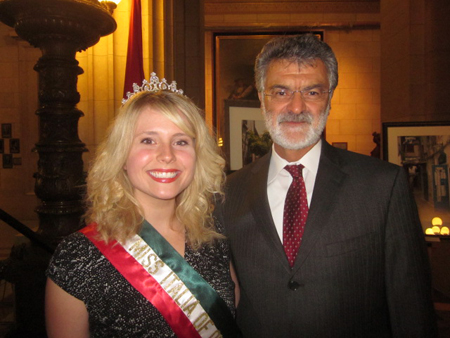 Miss Italia Christina Stickan and Mayor Frank Jackson


---


Councilman Matt Zone, Honoree Ernie LaManna
and Ernie's son Frank LaManna


---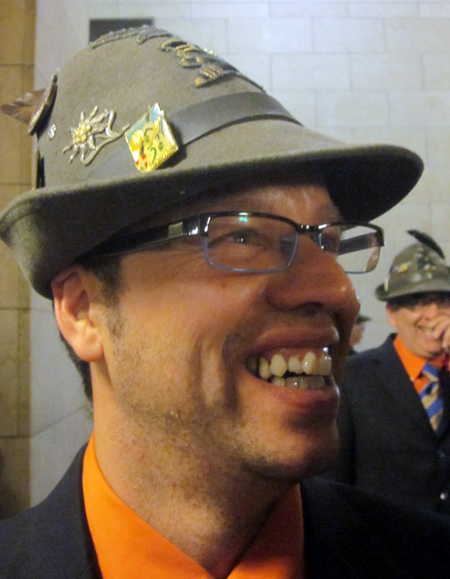 Coro Brigata Alpina Julia Congedati member


---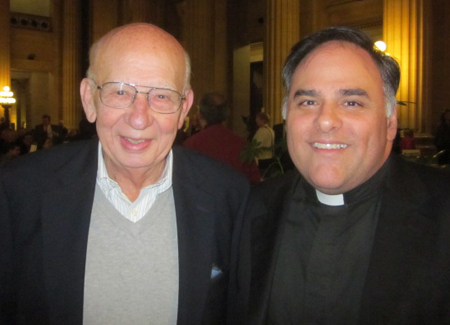 Peter Previte and Father Joseph Previte


---


Mayor Frank Jackson


---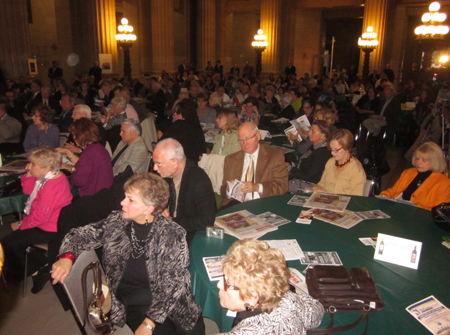 ---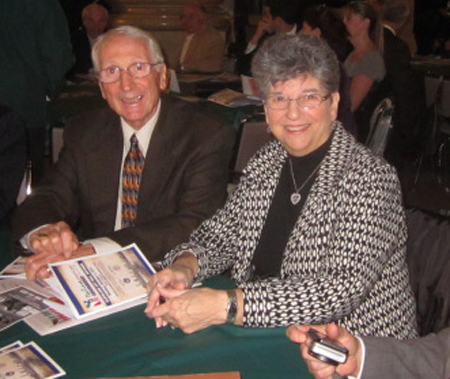 ---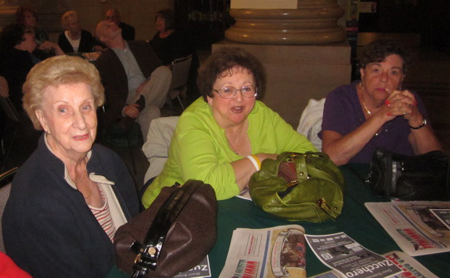 ---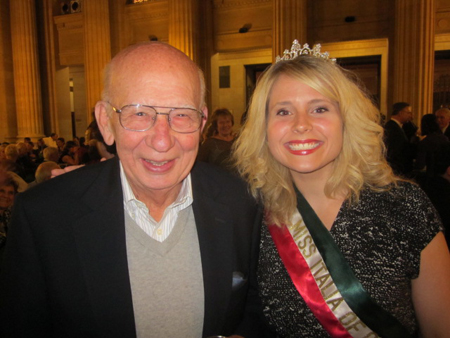 Peter Previte and Miss Italia Christina Stickan


---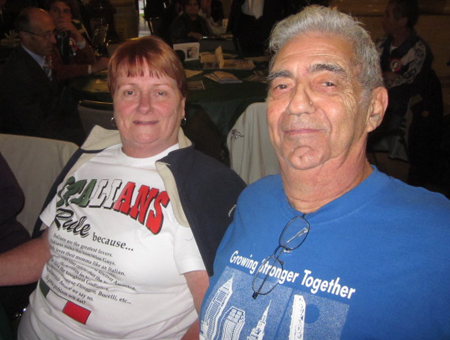 ---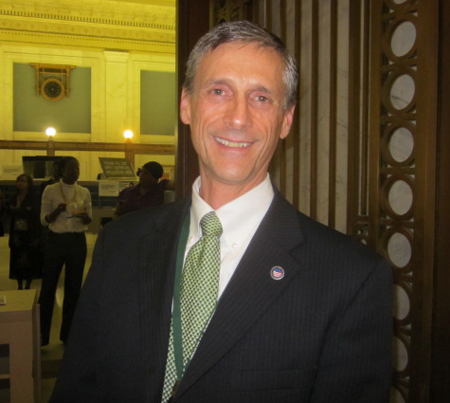 ---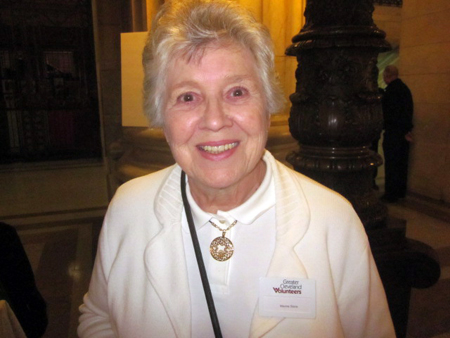 ---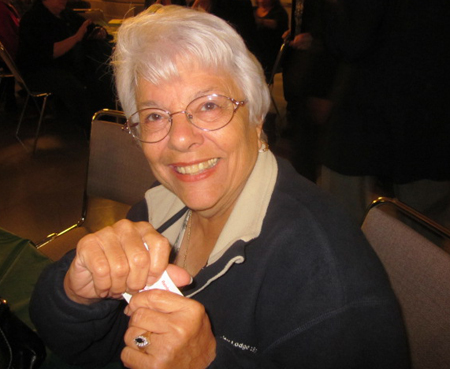 ---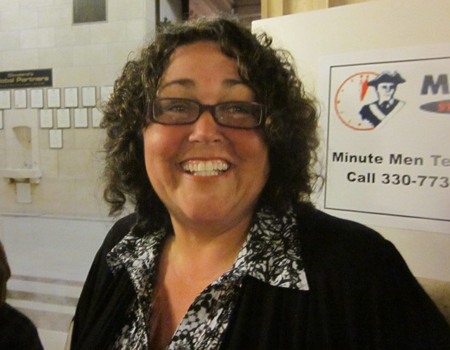 ---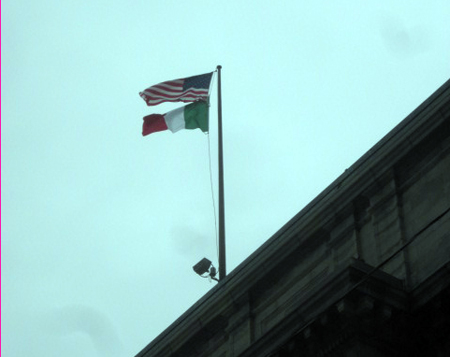 Italian Flag over Cleveland City Hall


---
Top of Page
Back to Cleveland Italians