The Cleveland Metroparks Zoo opened a new Asian Highlands exhibit and celebrated with some Asian performances. Paj Tawg Tshiab (which directly translates to "blooming flower" in Hmong) is a traditional dance group focused on preserving the performing arts of the Hmong people. Paj Tawg Tshiab is based in Akron, Ohio.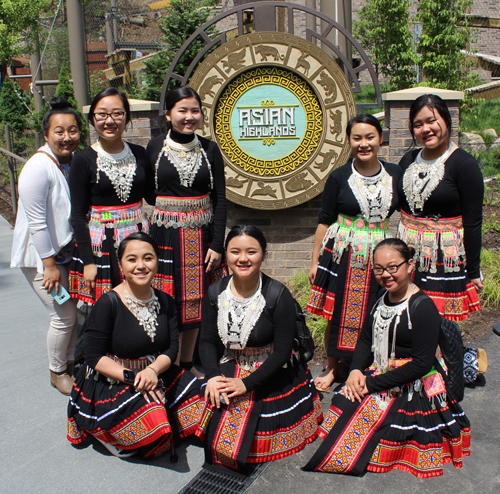 Here is their first dance at the Zoo.
NOTE: All the images below with a white arrow in the middle are videos. (The other images are just photos) You can click on the white arrow to watch the video. Make sure your speakers are on and you can make the video full screen once it begins by clicking the icon in the lower right corner.
---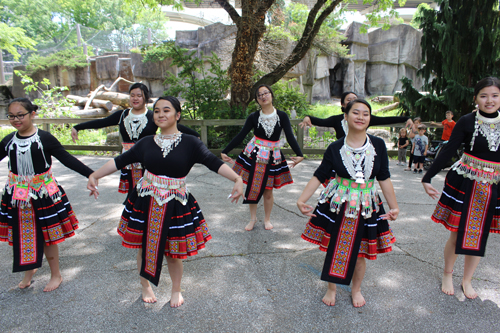 ---
---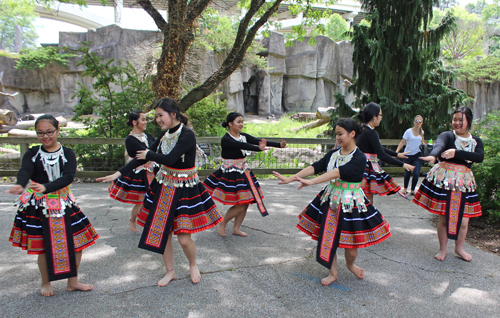 ---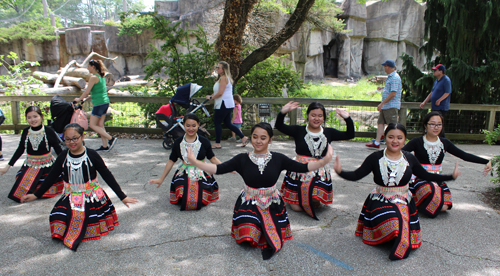 ---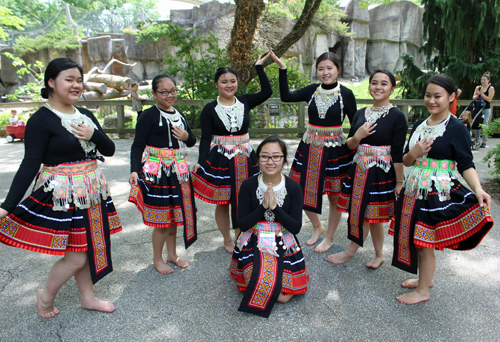 ---
Second Dance
---
---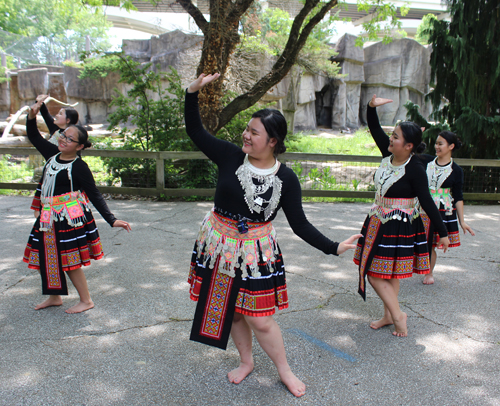 ---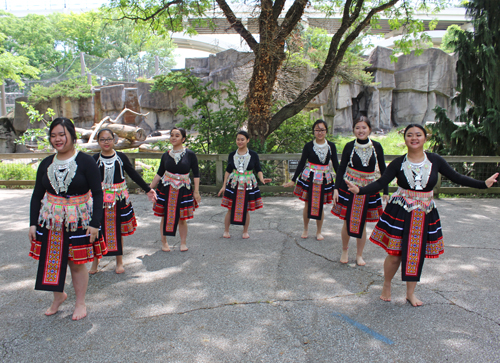 ---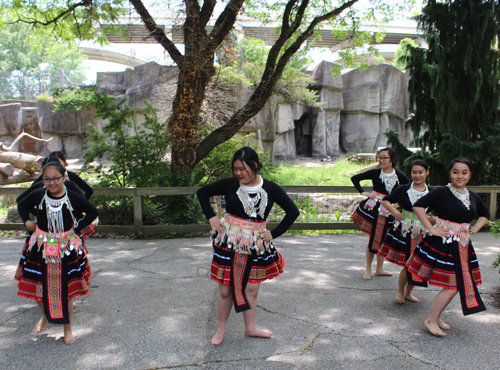 ---
---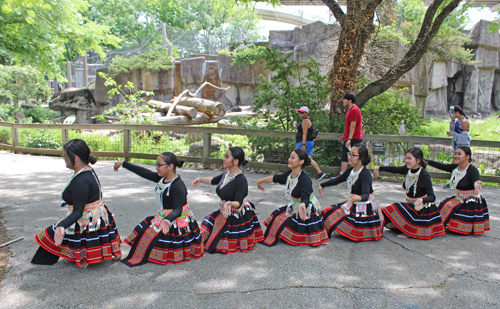 ---
***
Stay informed about the local Hmong community by signing up for the free Hmong eNews mailings. You can select other specific groups as well. It's easy and free.
Fill out the form for the free Hmong eNews.
***
---
Third Dance with 'flutes'
---
---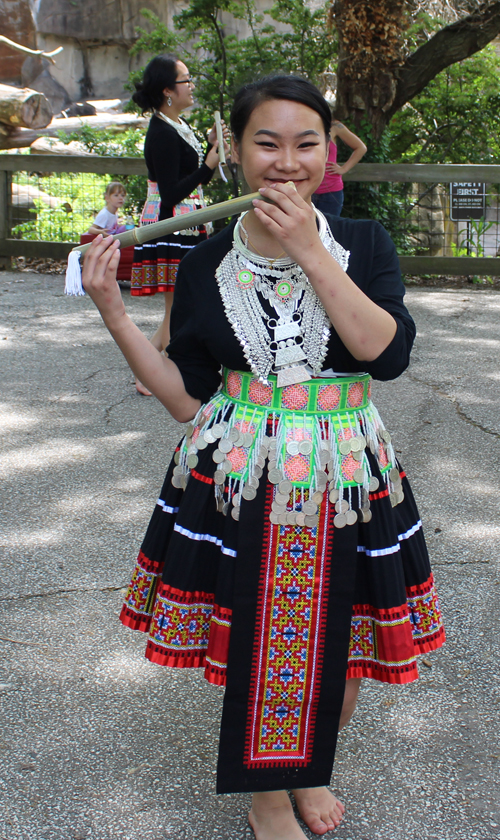 ---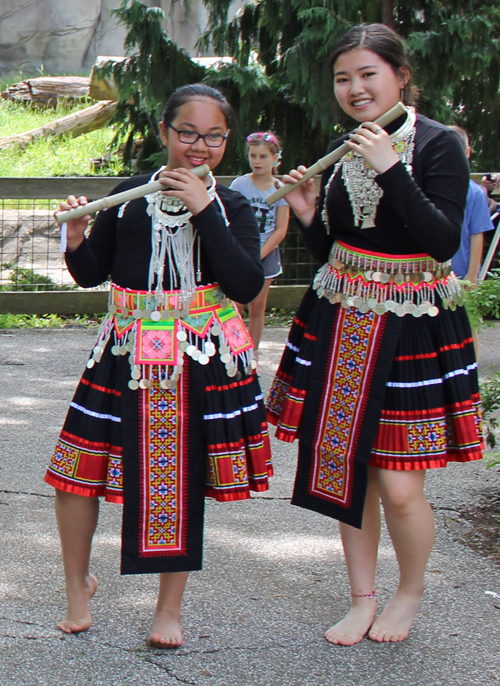 ---
Fourth and final dance at the Zoo.
---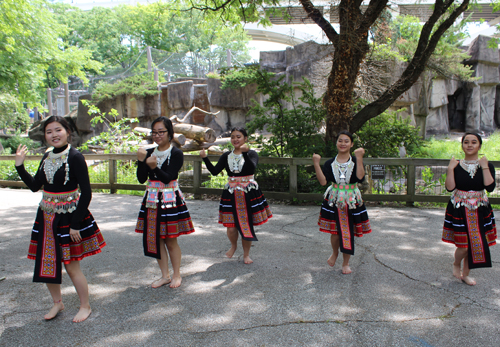 ---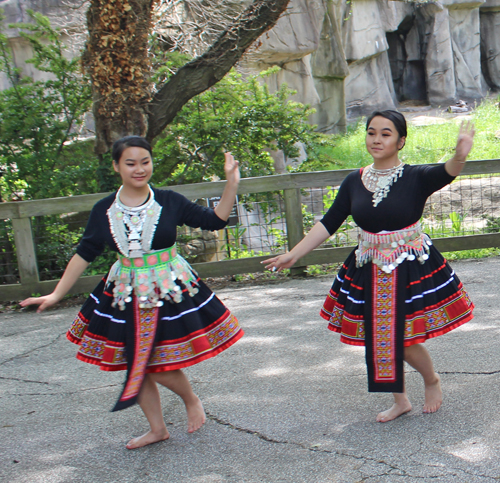 ---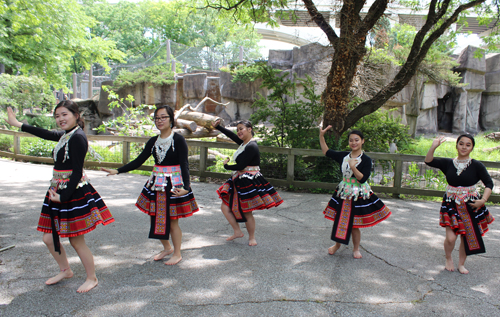 ---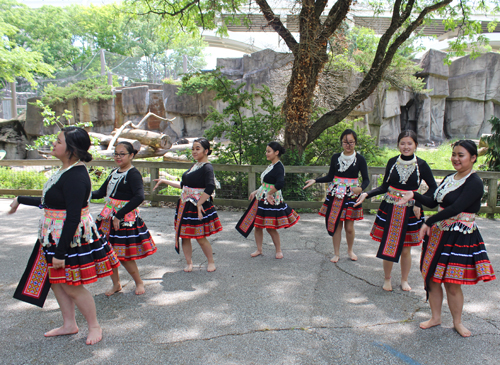 ---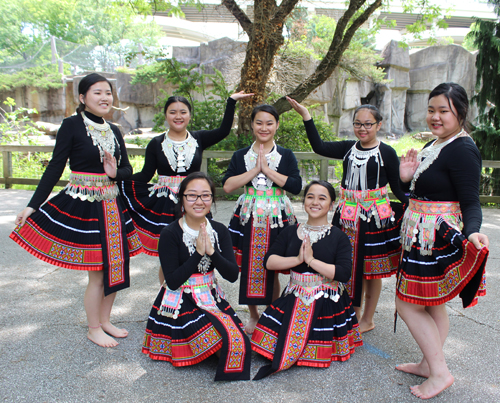 ---
See more from the Asian Highlands Grand Opening at the Cleveland Metroparks Zoo


---
Want to learn about ethnic and cultural events in Cleveland such as this? Sign up for the free eNews and every Wednesday morning you will receive a free e-mail listing the next week's events. It's easy and free.

Select 'WEEKLY' when you fill out the form for the free weekly eNews.

***

---
---
---
Back to the Asian Highlands Grand Opening
Back to Top
Back to Hmong Community in Cleveland