Hadia Tawadros and her husband Nader Soliman are encouraging people to "Eat like the Pharaohs" with the launch of their food truck, King Tut Egyptian Street Food.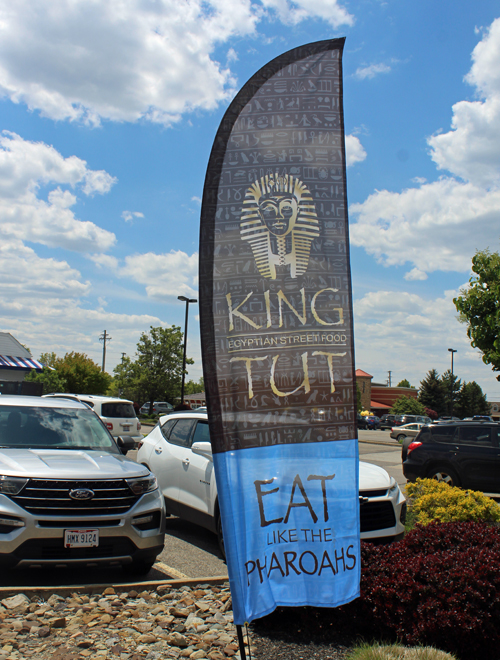 They love cooking and Egypt so decided to bring authentic Egyptian street food to the people of Cleveland and Northeast Ohio.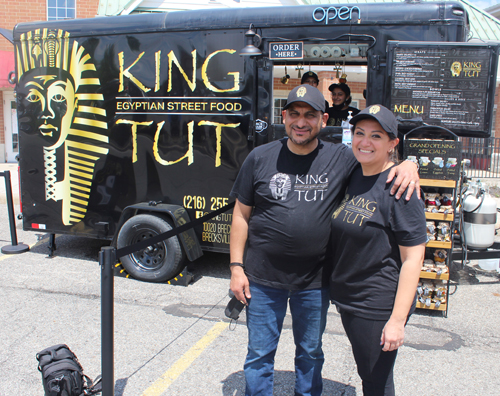 Nader Soliman and Hadia Tawadros



This is the first food truck in the state of Ohio to feature authentic Egyptian street food.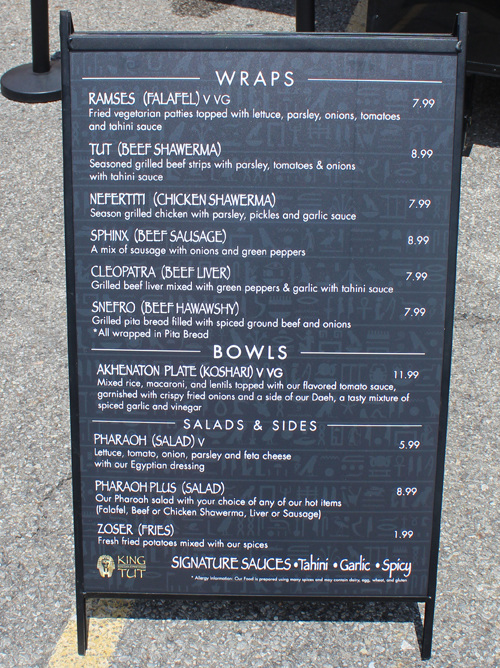 King Tut Egyptian Food Truck menu



Watch this short video where Hadia and Nader talk abot the food and their food truck.



You can learn more about the food and where the food truck will be at the King Tut Egyptian Street Food Truck website.

***
Want to learn about ethnic and cultural events in Cleveland such as this? Sign up for the free eNews and every Tuesday evening you will receive a free e-mail listing upcoming events. It's easy and free.

Select 'WEEKLY' when you fill out the form for the free weekly eNews.
***
---
Here are some images from the Grand Opening of the King Tut Egyptian Street Food Truck.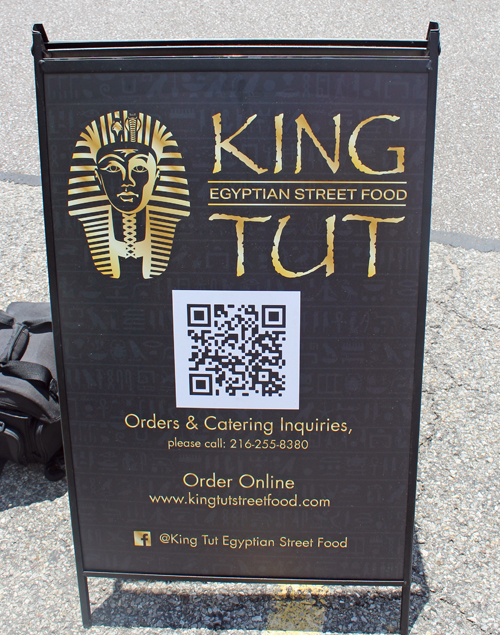 ---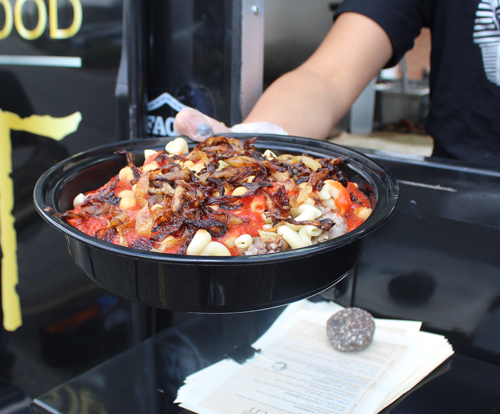 Akhenaton Plate - Koshari


---


King Tut Egyptian Food Truck Grand Opening


---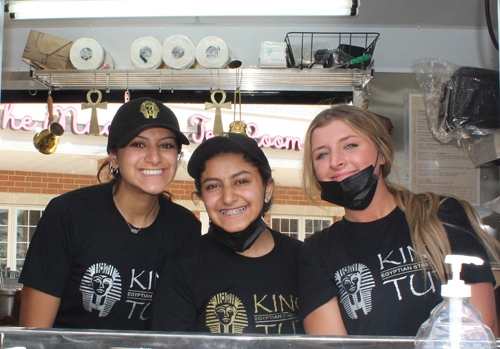 King Tut Egyptian Food Truck workers


---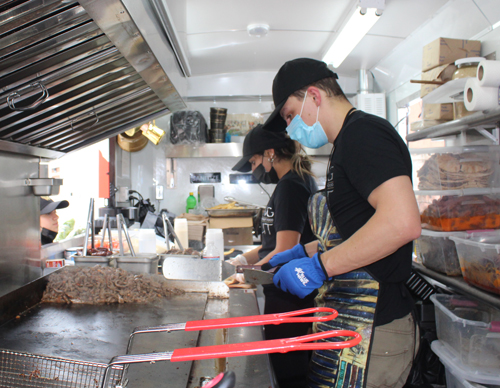 ---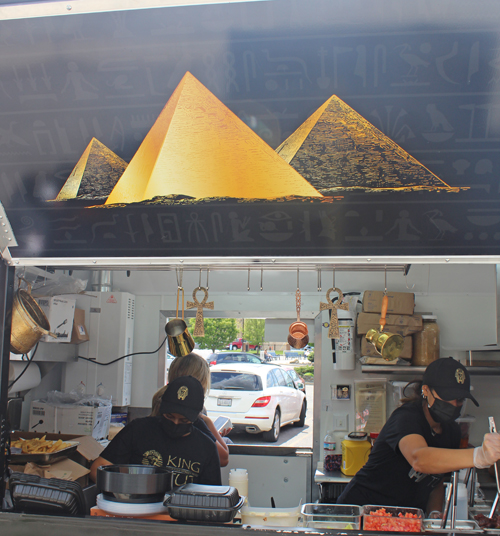 ---
---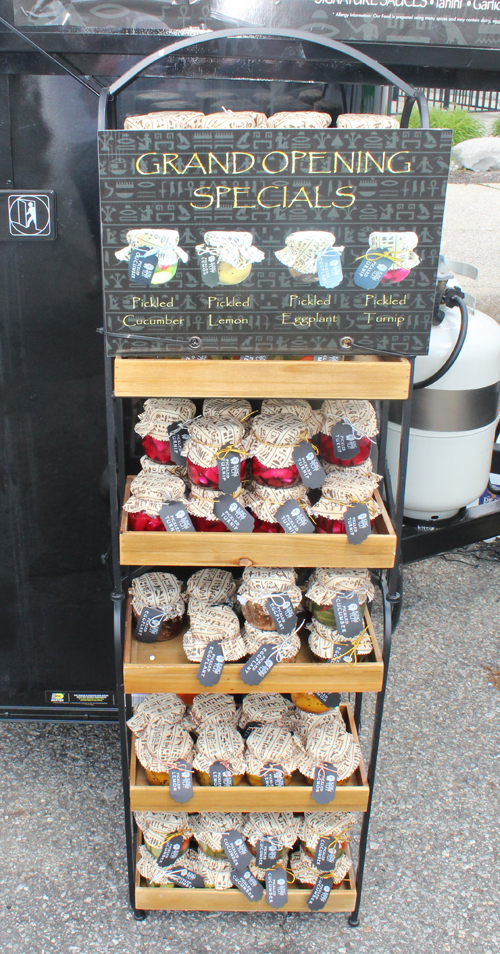 Grand Opening Specials


---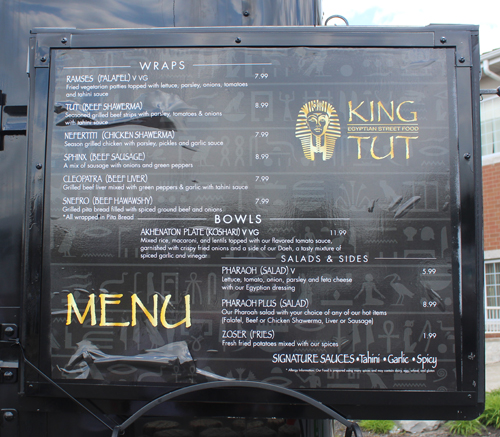 ---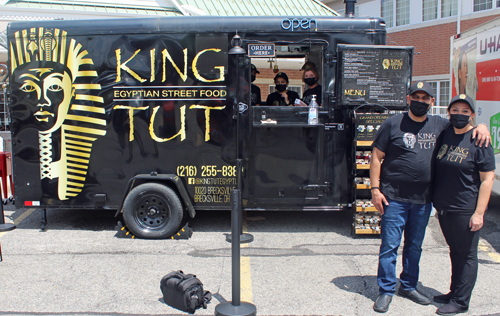 Congratulations Nader and Hadia
on the launch of King Tut Egyptian Food Truck


---
Top of Page
Back to Cleveland Egyptians
---