Learn more and see many photos of the Czech Cultural Garden in Cleveland.
Paul Burik is the chair of the Czech Cultural Garden and president of the Cultural Garden Federation. He led a tour of the Czech Garden in August 2009. The videos below are from that tour.
Paul does not just describe the Czech Garden but also includes interesting information and stories about the Czech people, Czechoslovakia and the people honored with busts and statues in the Garden.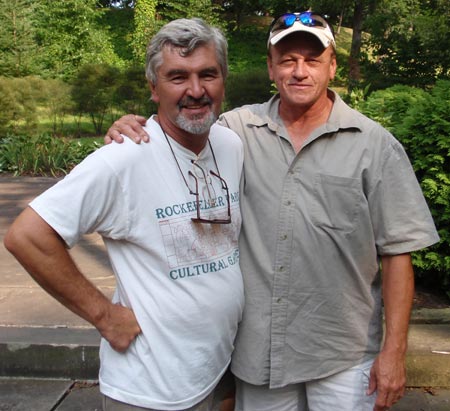 Czech Garden (and Cultural Garden Federation) chair Paul Burik and Slovak Garden chair George Terbrak



The virtual video tour begins with Paul Burik giving an overview of the Cultural Gardens and begins the Czech Garden tour.




---
Next in the tour are the the busts of Czech historian and politician Frantisek Palacky and Czech Catholic priest and writer Jindrich Šimon Baar.




---
The tour continues with the bust of Czech composer Bedrich Smetana and a frieze depicting the movement of the Bohemian and Czech people through Europe and then the United States.




---
Next is the statue of Tomas Masaryk, the founder of Czechoslovakia. Masaryk actually founded Czechoslovakia in the US after stops in Chicago, Cleveland, Pittsburgh and Philadelphia before President Wilson recognized him and the new country in Washington DC.




---
The final two busts in the Czech Garden are of Czech composer Antonin Dvorak and Czech painter Karel Havlícek.




---
The tour concludes with Paul Burik showing the statue of Jan Amos Komenský who is often considered the father of modern education. He also tells a funny story about lighting the statue at night and scaring a driver.




---
---
Baby Bodysuit White " Light Blue Cloud Love Me, I Am Czech " Czech Republic Country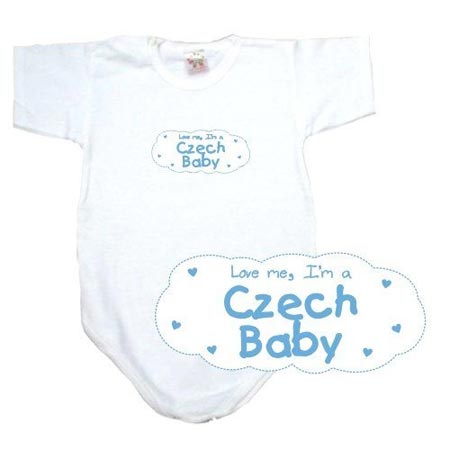 ---
T-Shirt White "I Love Czech Girls" Czech Republic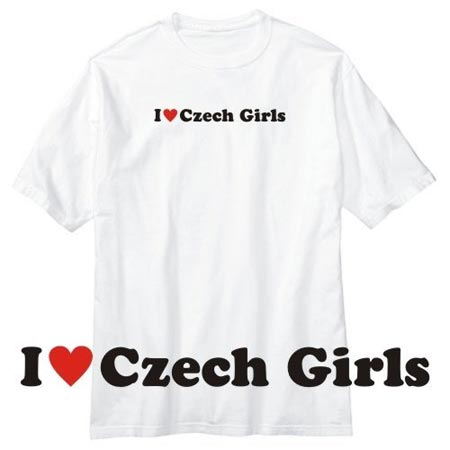 ---
---
Back to Top
Back to Cleveland Czechs