You may be aware that most of the statues in the Czech Cultural Garden, as well as the frieze, were the work of Frank L. Jirouch, a Cleveland-born sculptor of Czech descent. The talented Jirouch also created works in other Gardens starting with the Shakespeare Bust in what is now the British Garden.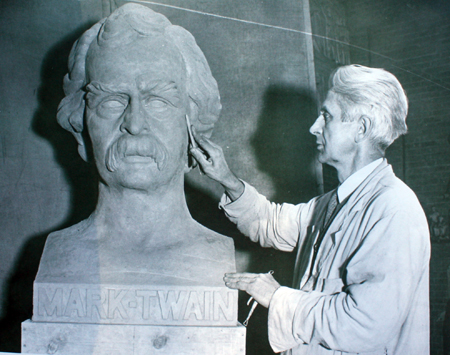 Frank Jirouch working on the Mark Twain bust
Photo courtesy of Edwin Jirouch



Not much was known about Jirouch who kept a fairly low profile when alive. Some Internet searching and correspondence between descendant Eric Jirouch and Cleveland Cultural Garden Facebook personality Lucya Lebid led to a recent visit to the Gardens by Jirouch family members.

After attending the Blaskapelle (Brass Band) concert in the German Cultural Garden (and seeing Frank Jirouch's Bach bust), Jirouch family members went to the Czech Garden for a presentation.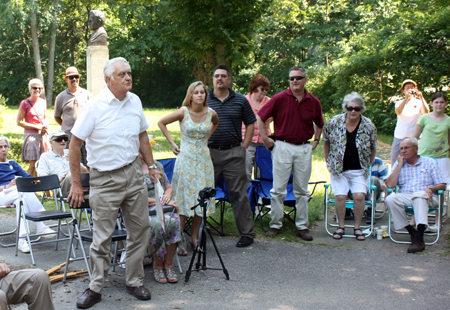 Frank Jirouch family members at Czech Garden presentation



Paul Burik, President of the Cleveland Cultural Garden Federation, explained to the family of Frank Jirouch the many contributions their late ancestor made to the Gardens with his sculptures.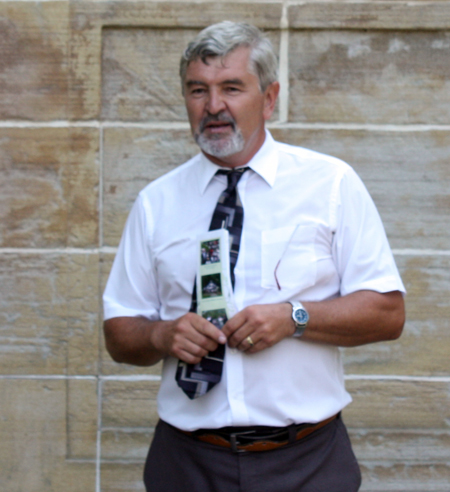 Paul Burik, President of the Cleveland Cultural Garden Federation





You can see the signature and the dedication on the Tomas Masaryk statue. Masaryk was the first President and founder of Czechoslovakia.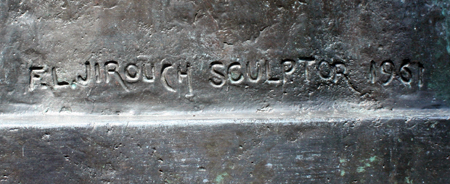 Frank Jirouch signature on Tomas Masaryk statue



Frank Jirouch gift dedication on Tomas Masaryk statue



The inscription reads: Gift of May and Frank Jirouch to the memory of Mary and Anton Jirouch

Burik gave some extra details about the the Jan Amos Komenský statue.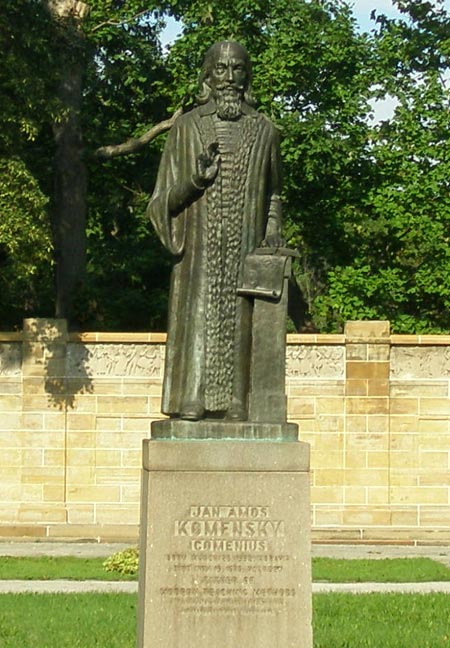 Jan Amos Komenský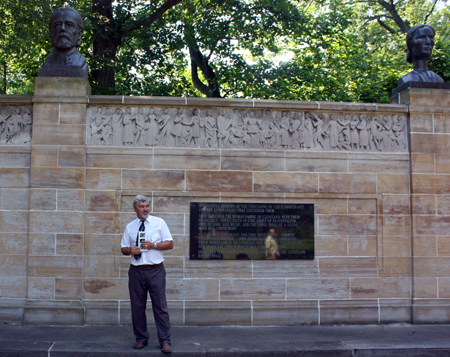 Next Dr Stan Bohanek told the family and attendees some interesting facts and details about Frank Jirouch's life. The company, Fischer & Jirouch, that he started in 1902 is still in business today at its 4821 Superior Ave. location.
Dr Stan Bohanek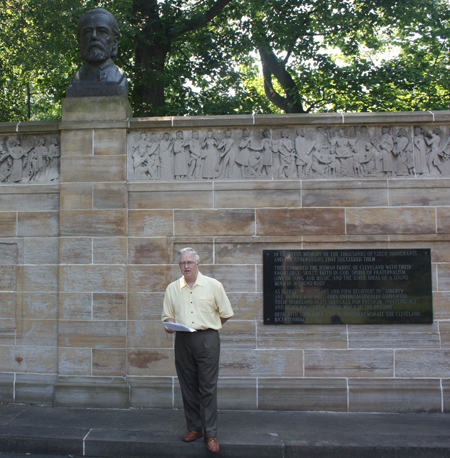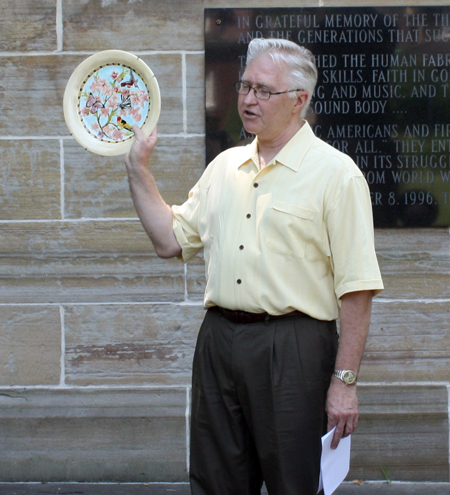 Dr Stan Bohanek shows a plate created by Frank Jirouch



Then Edwin A. Jirouch, great nephew of sculptor Frank Jirouch, talked about his memories of 'Uncle Frank'.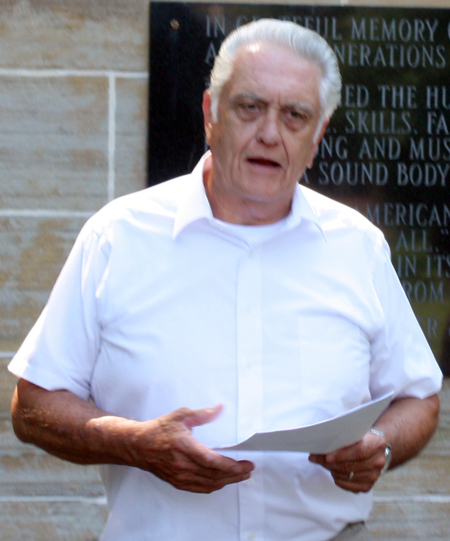 Edwin A. Jirouch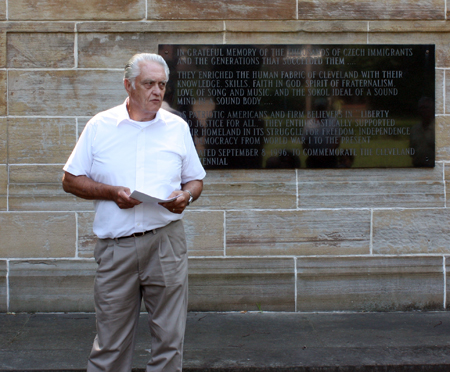 Edwin Jirouch shared a photo of a drawing of a 1917 oil painting done by his great uncle.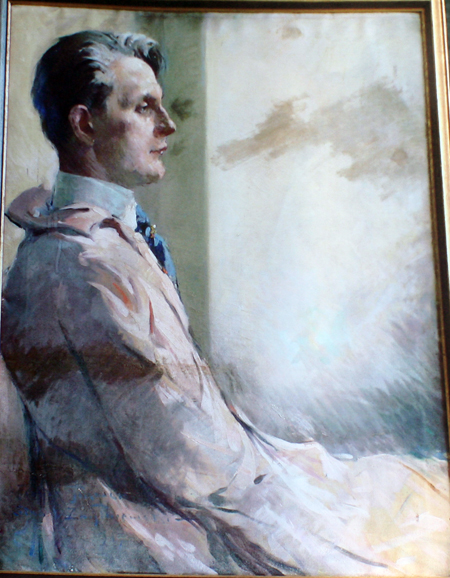 1917 oil painting by Frank Jirouch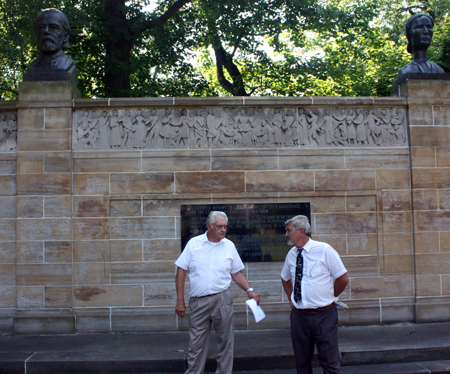 Edwin Jirouch and Paul Burik



Edwin Jirouch shared 4 photos from his family's 1967 visit back to Cleveland where they visited 'Uncle Frank'.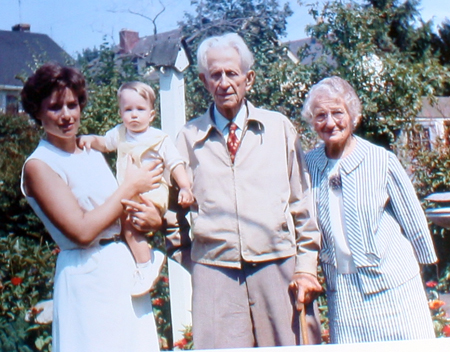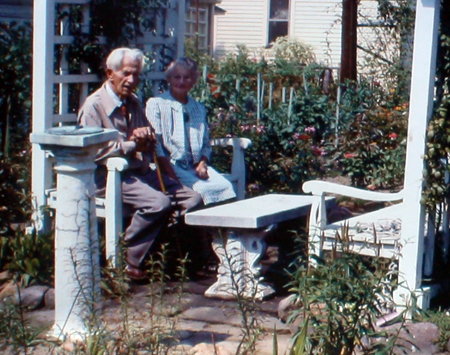 Frank and May Jirouch at home in Cleveland in 1967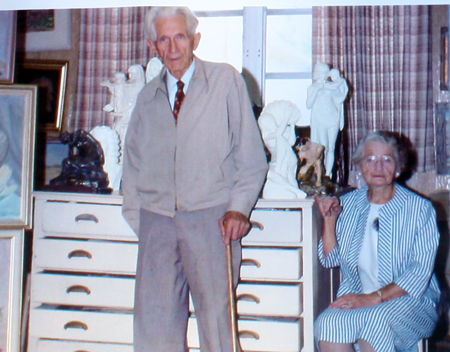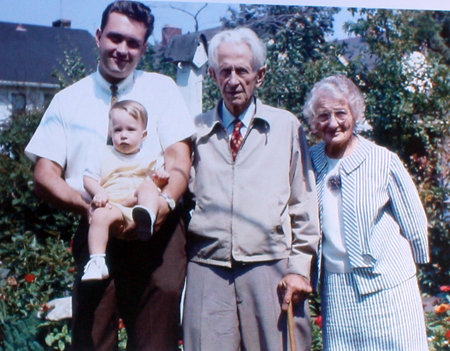 Edwin Jirouch's son Eric (who started the whole thing with his Internet search) shared some stories and posed with the Frank Jirouch plate.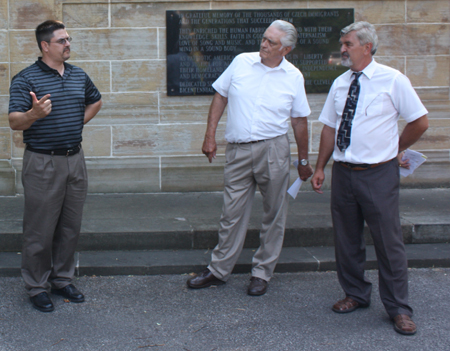 Eric Jirouch with father Edwin Jirouch and Paul Burik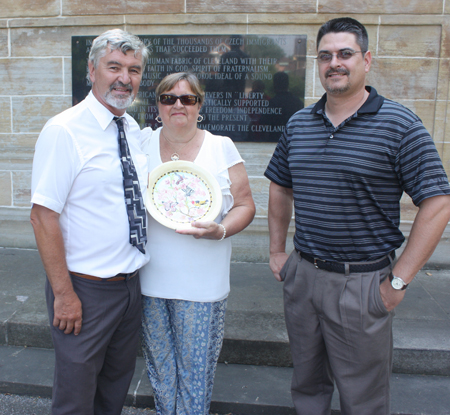 Paul Burik, Ludmilla Hybnar and Eric Jirouch
with the plate crafted by Frank Jirouch



The Jirouch family members in attendance will discuss some options with other family members and perhaps we will one day see an exhibition of Frank Jirouch's work in Cleveland.
---
Back to Top
Back to Cleveland Czechs