The Baptismal Font of Prince Višeslav, the first Croatian ruler who reigned ca 800, is one of the most important monuments of church furnishings.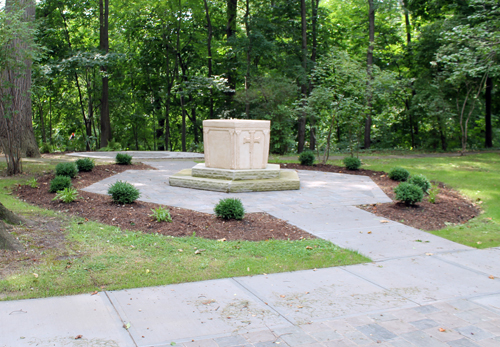 The hexagonal stone vessel replica is witness to the time when Croatians were Christianized and worshippers were baptized in it.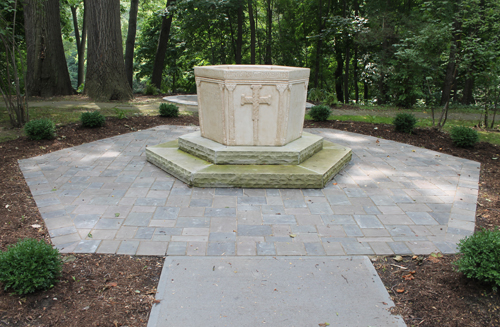 The cross is carved with a three strand plaint which suggests the symbolism of the Resurrection. The original is kept in the Museum of Croatian Archeological Monuments in Split, Croatia.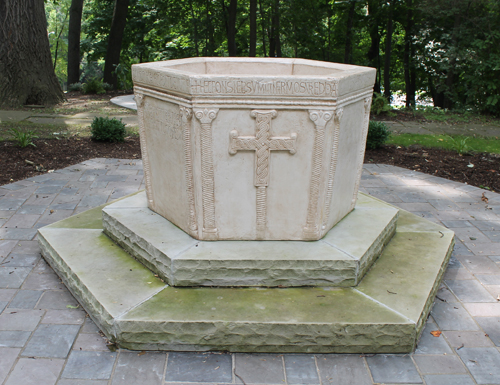 The Latin inscription around the top edge reads:

"This font receives the weak to enlighten them. Here they are purged of their sins which they received from their first parents in order to become Christians confessing the Eternal Trinity. This work was skillfully made by priest John at the time of Prince ViŠeslav, out of piety, but to honor Saint John the Baptist, to mediate for him and his flock."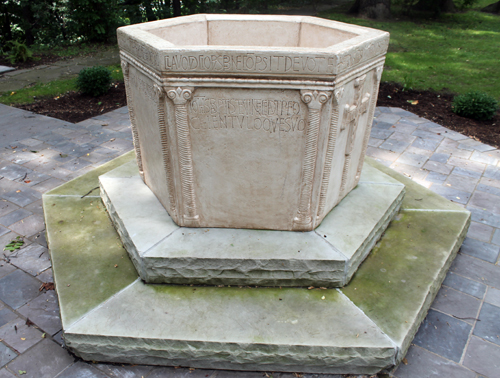 Croatian translation

"Ovaj izvor vode prima slabe i prosvijetli njih. Ovdje se peru od grijeha naslijednog od prvog roditelja, da postanu krs?ani, trijezno ispovijedaju?i Vjecno Trojstvo. Ovo djelo pobožno izradi sve?enik Ivan u vrijeme kneza Višeslava, i to u cast sv. Ivana Krstitelja, zagovara njega i njegov puk."


REPLICA OF
PRINCE VIŠESLAV BAPTISMAL FONT, CA 800
MONUMENT SYMBOLIZING CROATIAN ACCEPTANCE OF CHRISTIANITY

GIFT OF THE AMERICAN CROATIAN WOMEN'S CLUB
"CARDINAL A. STEPINAC"
DEDICATED AUGUST 10, 2014

Phase II of the Croatian Cultural Garden Rededication also includes 4 new benches, also on the East Blvd (upper half) of the Garden.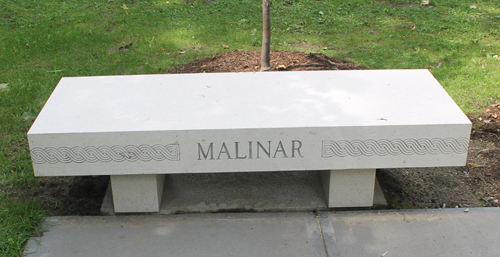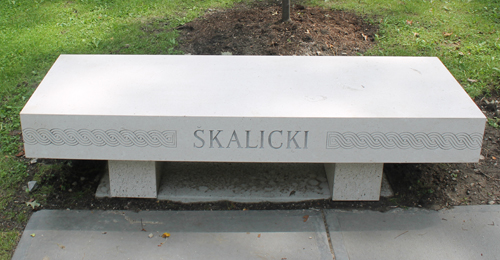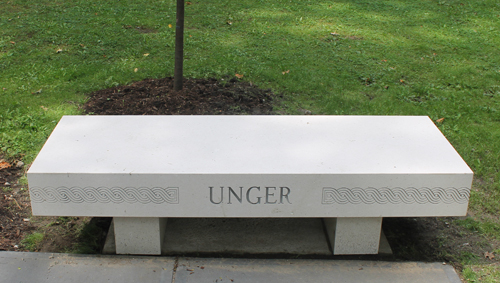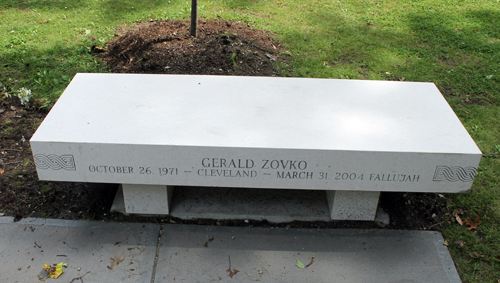 The lower half of the Croatian Garden hosts the iconic Immigrant Mother statue.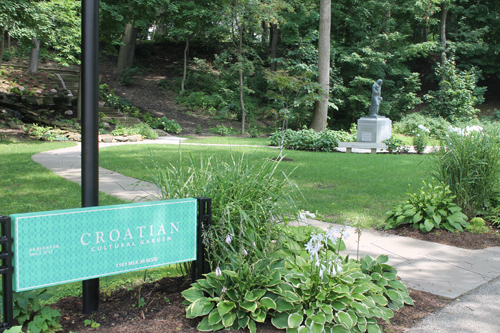 ---
Top of Page
Back to Cleveland Croatians