On Sunday, July 18, 2021, friends of the Ohio Colombian Foundation (OCF) gathered at the French Creek Reservation in Sheffield, Ohio, to celebrate Colombian Independence Day with food, fun, friends and family.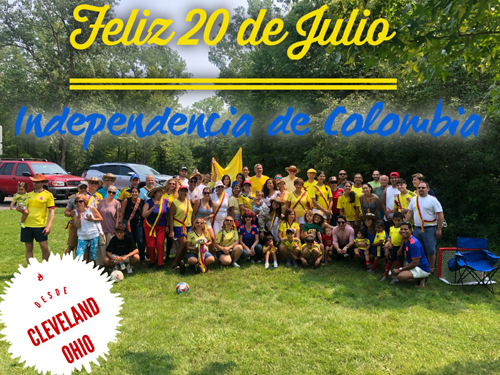 The July 20th holiday marks the date in 1810 that sparked a revolution that eventually led to Colombia's independence from Spain nearly a decade later. The catalyst for independence is known as the "Flower Vase Incident." In the early 1800s, tension between the Spanish monarchy and its American colonies was on the rise. Spain could not meet trade demands, banned criollos (locally-born South Americans with Spanish heritage) from public administration and raised taxes.

On the morning of July 20, criollo Luis Rubio asked to borrow a vase from Spanish merchant José González Llorente, for a dinner party with a visiting royal commissioner. After Llorente predictably refused, the criollos smashed the vase and a planned revolt ensued.

More than 200 years later, Colombians everywhere proudly sport the colors of the Colombian flag-yellow, blue and red-on July 20. Luckily, no flower vases were harmed during the OCF's celebration. The group will need them for their September 11 fundraising event called Colombian Carnival 2021, which will benefit the group's effort to construct the Colombian garden. It is the first Latin American garden established along MLK Jr. Drive in the Cleveland Cultural Gardens.

Find out more about the event at ohiocolombianfoundation.org.

Thanks to Laura Watilo Blake and Ivan Cerquera for the text and photos.

Enjoy these images from the Colombian Independence Day picnic.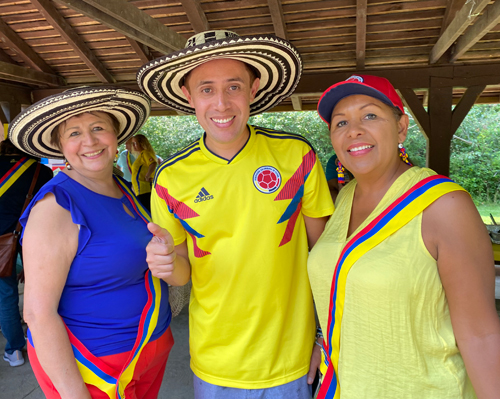 ---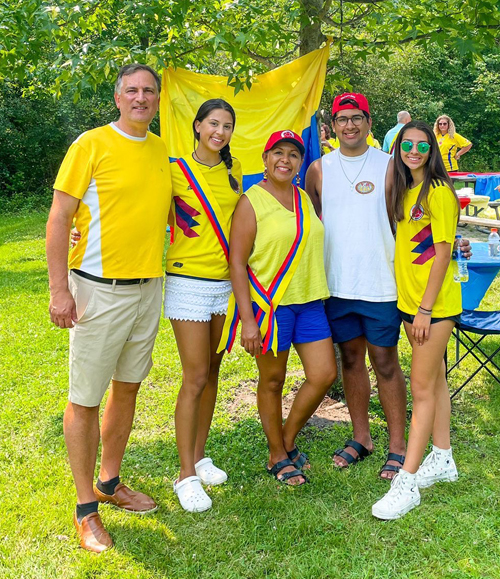 ---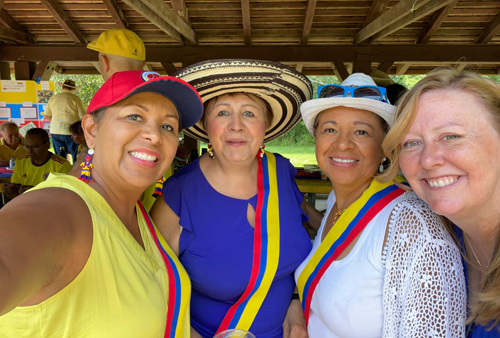 ---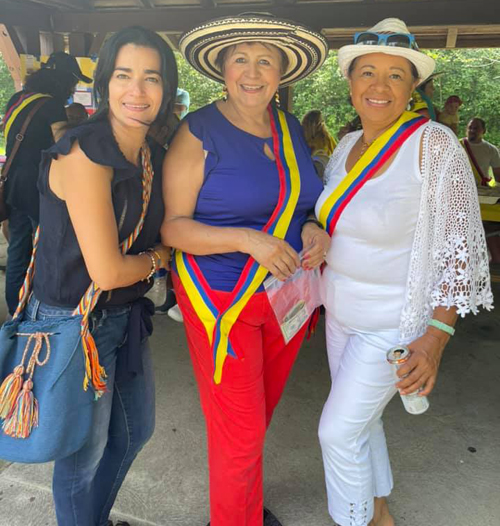 ---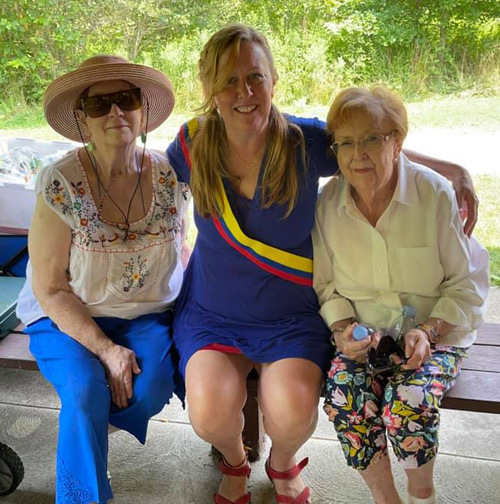 ---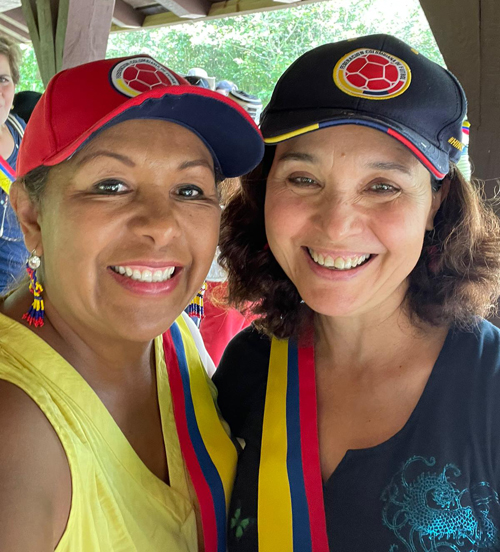 ---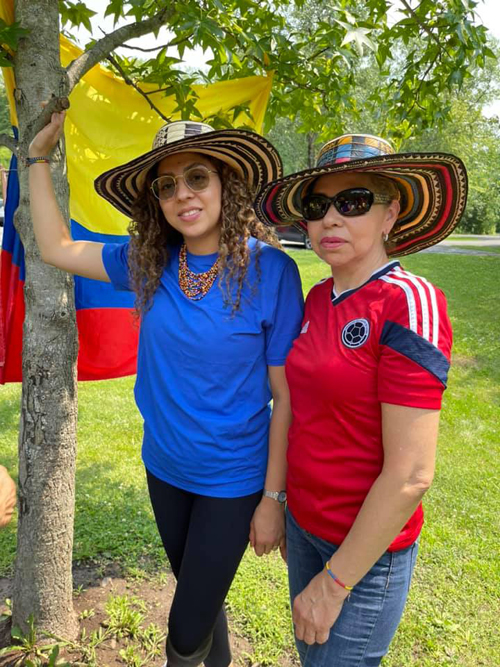 ---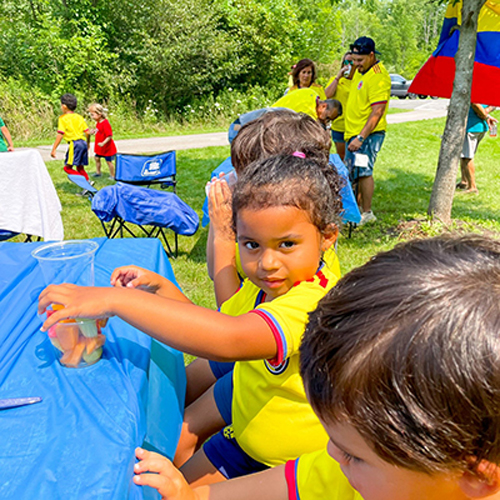 ---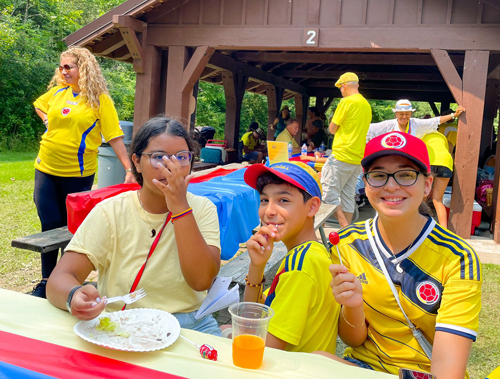 ---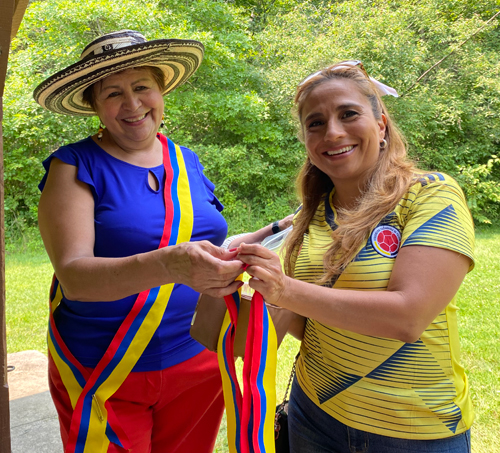 ---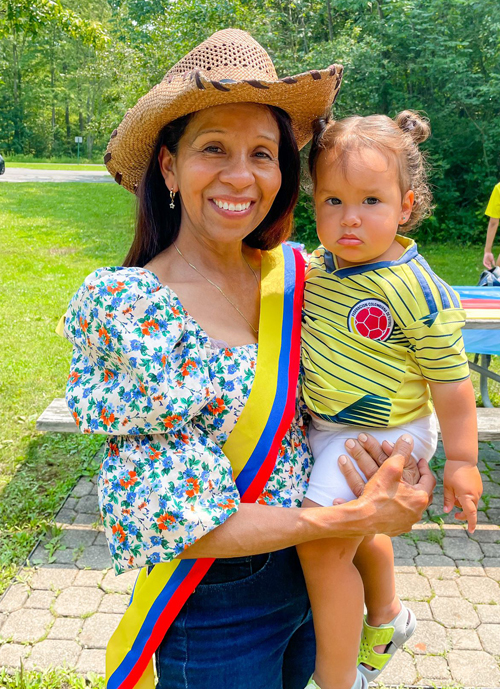 ---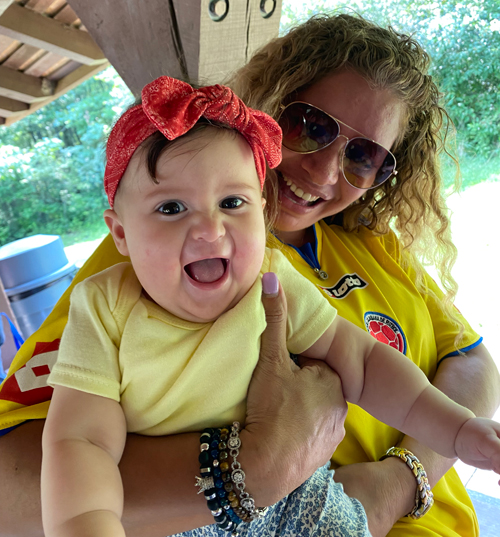 ---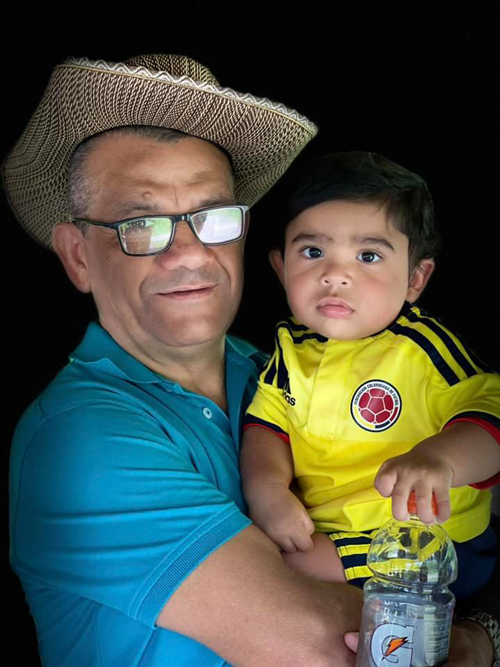 ---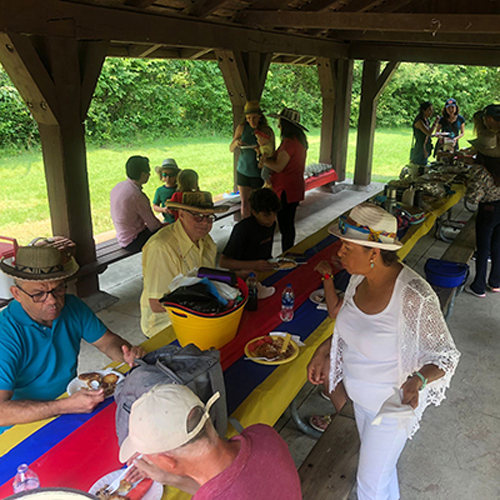 ---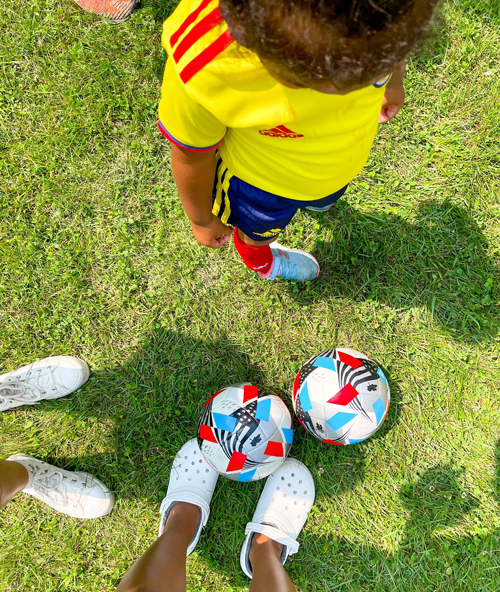 ---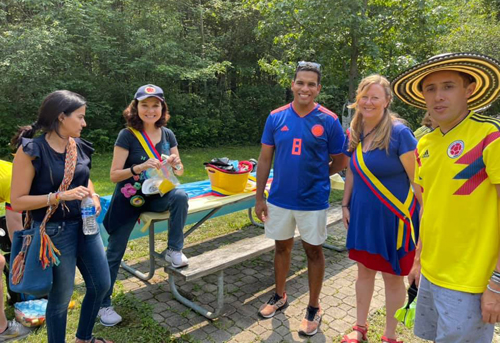 ---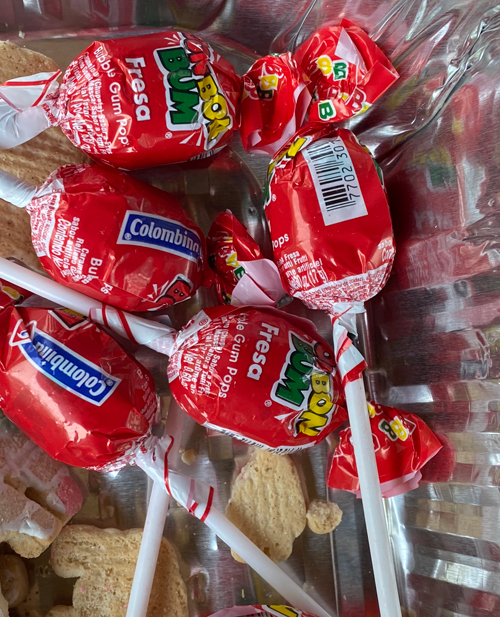 ---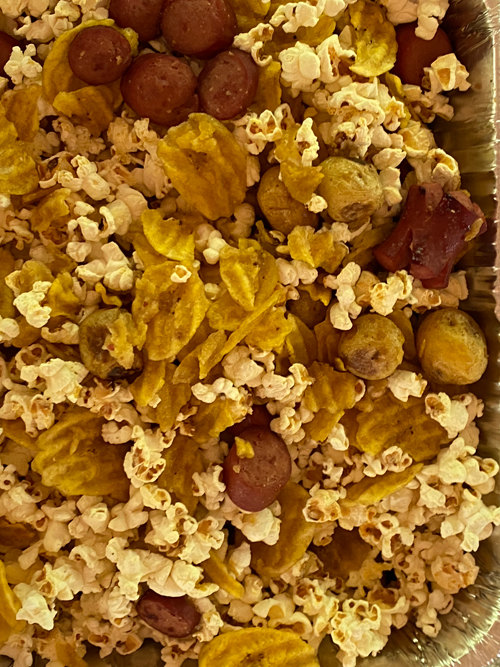 ---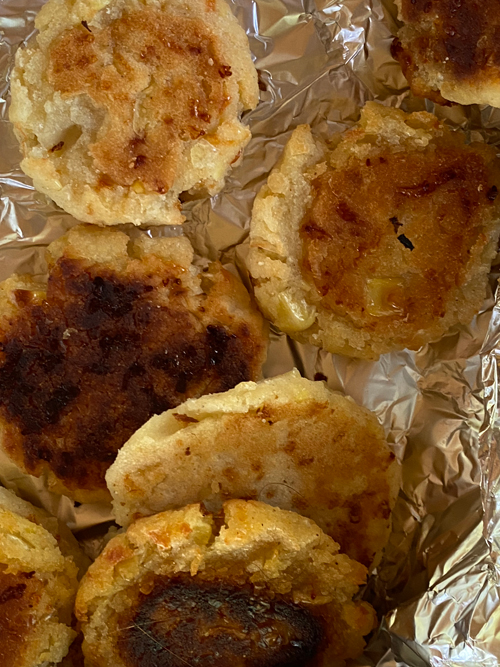 ---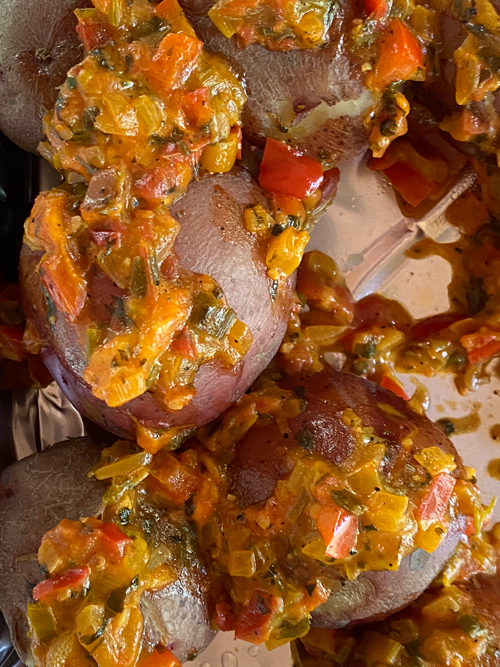 ---
***

Stay informed about the local Colombian community by signing up for the free Colombian eNews mailings. You can select other specific groups as well. It's easy and free.
Fill out the form for the free Colombian eNews.


***

---
---
Top of Page
Back to Cleveland Colombians