St. Casimir was the second oldest Polish parish in the City of Cleveland. It was founded in 1892 at 8223 Sowinski Avenue, Cleveland, Ohio. It is south of St. Clair and north of Superior, west off Ansel or east off 79th.
Though it was closed by the Diocese in the recent restructuring, a prayer vigil is held in front of St. Casimir Church on Sundays at 11:30am. Learn more at the St Casimir Alumni web page.
Parishioners and supporters of the closed St. Casimir Church in Cleveland pray, both in English and Polish, outside the Church so that it will be reopened.
Below are some photos of the outside of the Church. Pictures and two short video tours of the inside of St Casimir Church are here.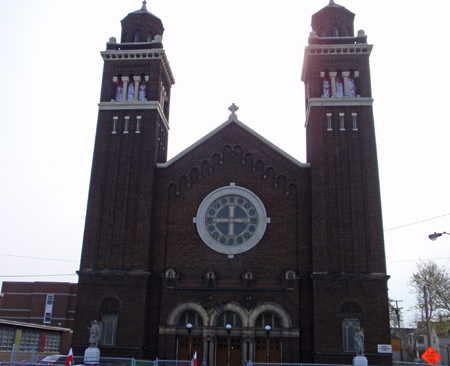 ---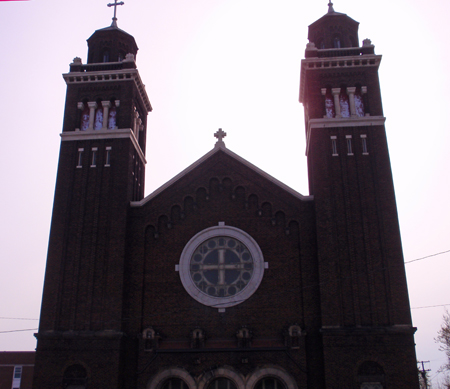 ---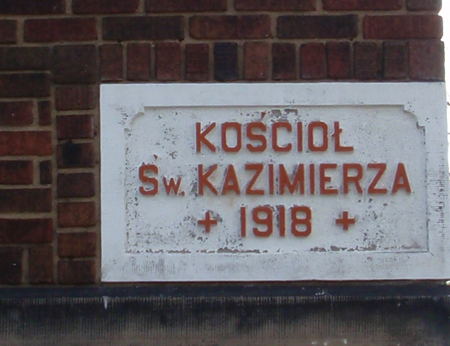 ---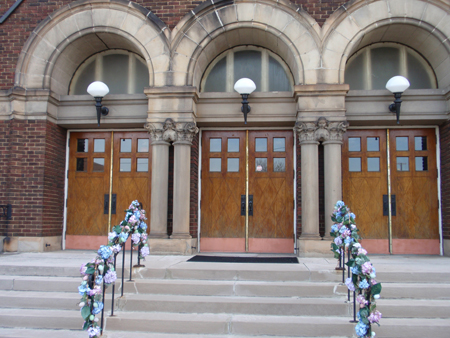 ---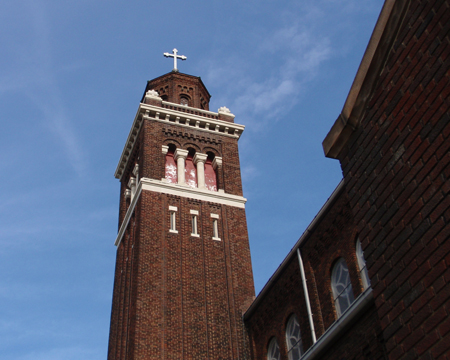 ---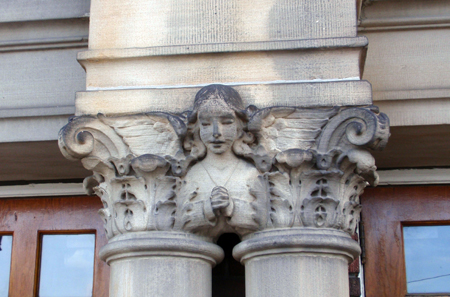 ---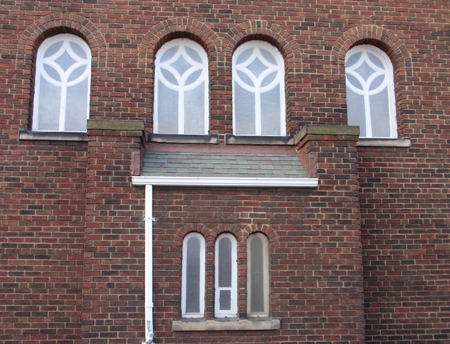 ---
---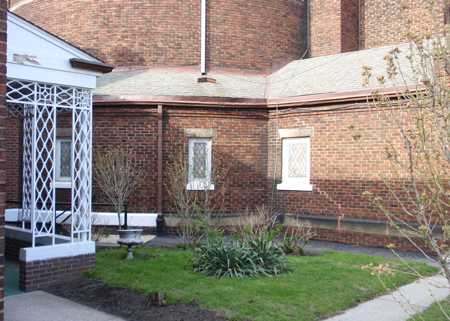 ---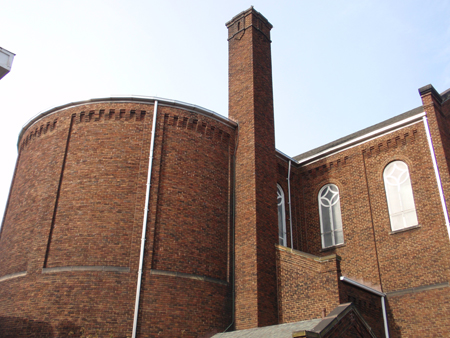 ---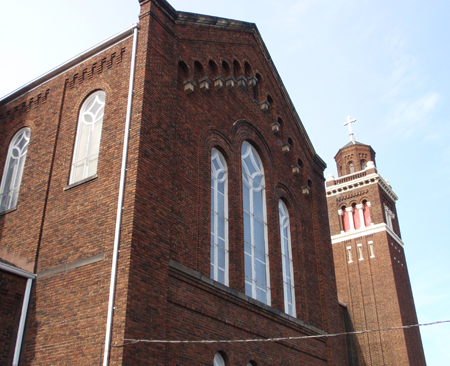 ---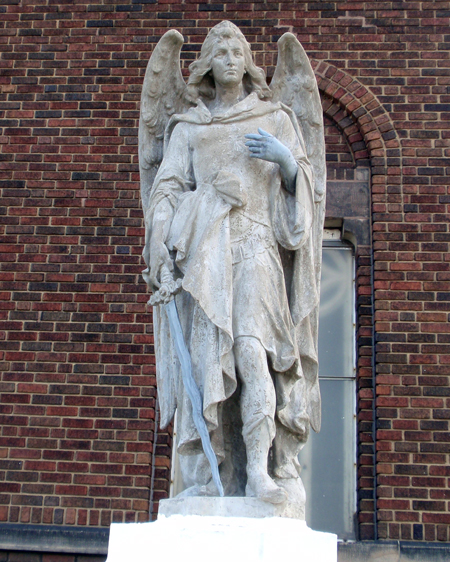 ---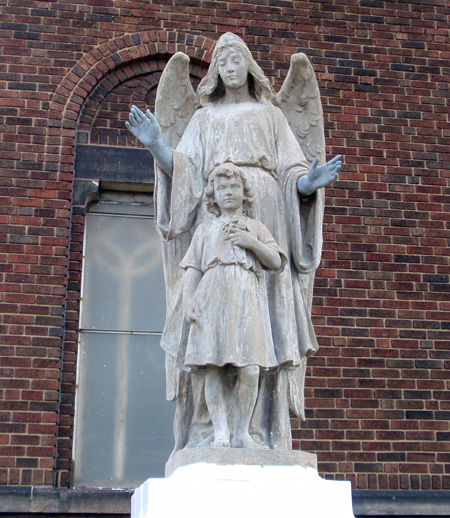 ---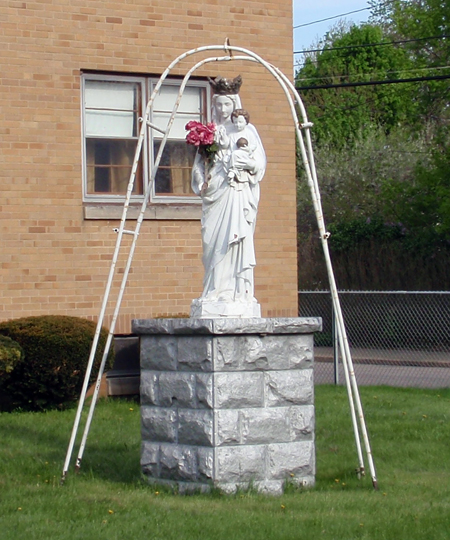 ---
---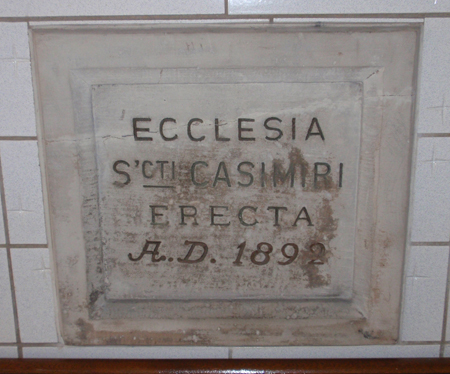 ---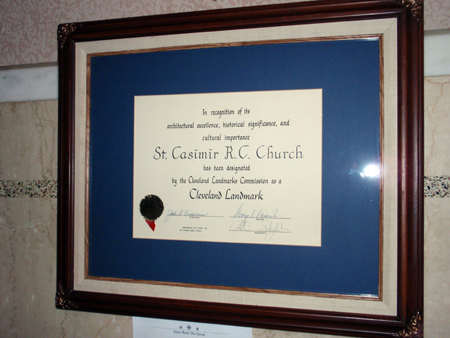 St Casimir Church was designated a Cleveland Landmark on August 14, 1985


---
Prayer to St. Casimir

St. Casimir, patron of our parish, we turn to you. We ask you to awaken in us a deep love and respect for Jesus Christ, present in the Holy Eucharist. Grant us the wisdom to turn to the Mother of God in time of need. Give us compassion for those who suffer and make our hearts peaceful that we might never cause suffering to another.

Help us to be faithful to our calling in life and guide those who are searching to find the calling God has chosen for them.

Pray for us, St. Casimir, that we may live well here on Earth and one day live gloriously in the Kingdom of Heaven. Amen.
---
See Pictures and two short video tours of the inside of St Casimir Church.


---
Top of Page
Back to Cleveland Catholic Churches
Back to Catholics in Cleveland
---