The FEST is a one-day, family festival for all ages held in Wickliffe, OH. Activities include live, national Christian bands on stage, entertainment, games, BMX shows, kids' areas, opportunities for inspiring prayer, tents with vendors from all over our area, giveaways, and your favorite festival foods. At 8:00 PM is the highlight of the day...an extraordinary outdoor mass shared by thousands! Of course, the day wouldn't be over without an incredible fireworks display!
Throughout its history, The FEST has truly become a one-of-a-kind regional event. People from all over Northeast Ohio and beyond eagerly look forward to The FEST each year! The FEST began in August of 2000, where just under 5,000 people attended. Now, twelve years later, the attendance has reached 35,000!
Enjoy these images from the 2012 FEST and mark your calendar for August 4, 2013.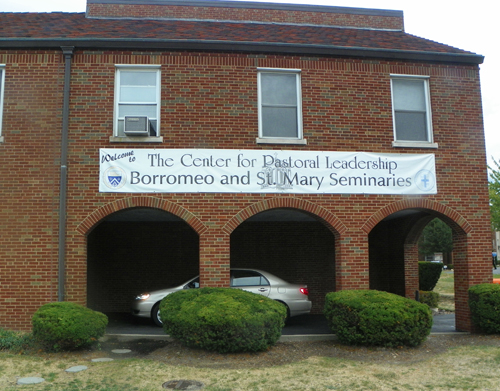 ---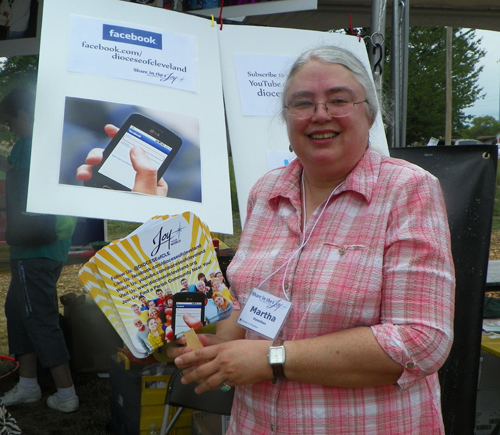 Martha Hamilton - Diocese of Cleveland


---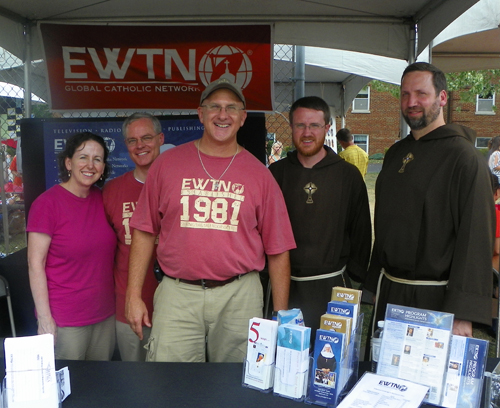 Coleen Monroe, Jerry Monroe, Tom Wenzel, Fr. Mark Mary MFDA, Brother Pio Mary, MFDA (Franciscan Ministries of the Eternal Word)


---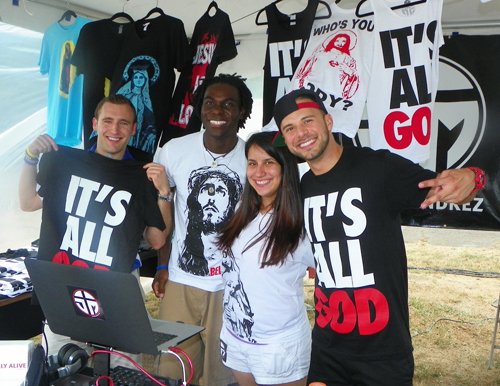 Ryan Mayer, Peter Oduwole,
Mary Versey and Joe Melendrez


---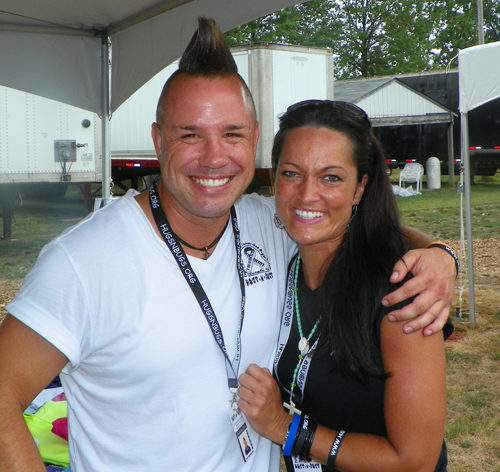 Christopher Mito and Lisa Pirko from Hugs and Bugs


---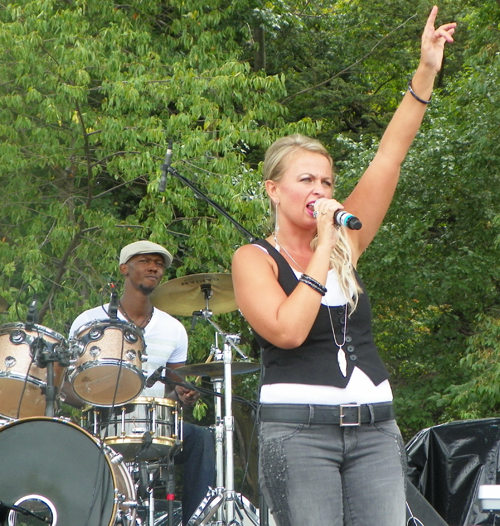 Mindy Callahan from Worship at Grace CMA Church in Middleburg Heights


---
---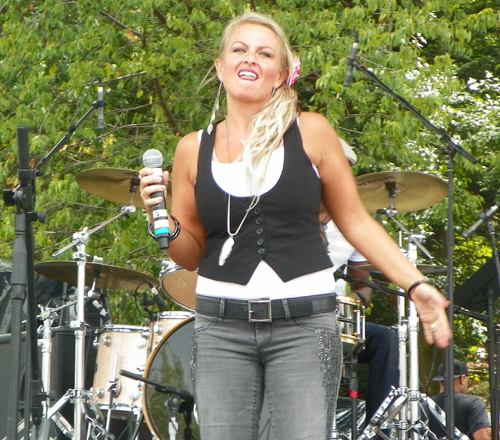 ---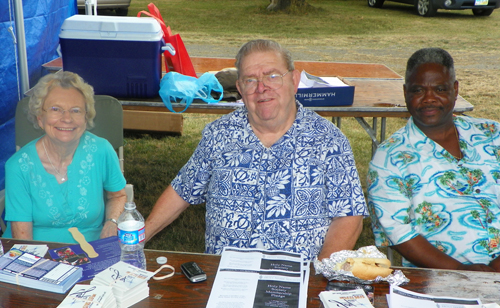 Alice Hadderman, Bob Fitzgerald and Chuck Williams - Holy Name Society


---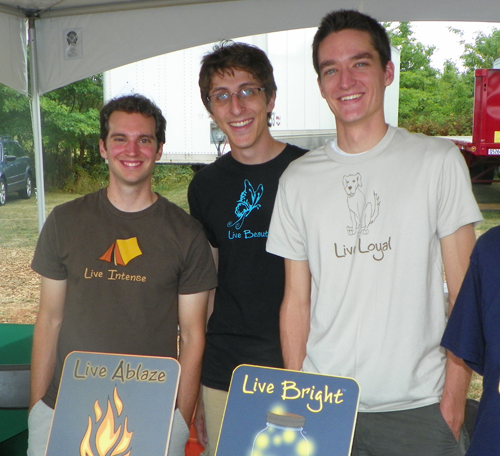 Matt Weiss, Greg Shopler and Alex Libengood from Live Intense


---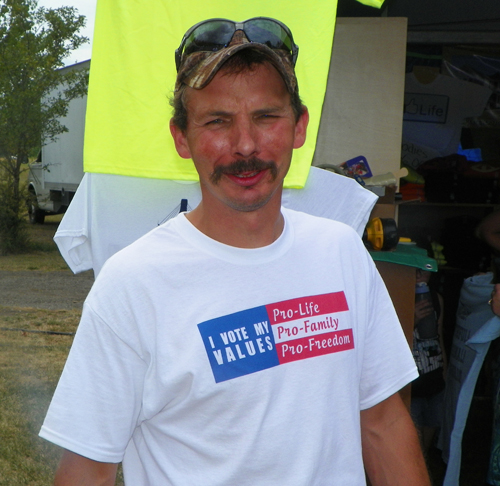 Mark Nelson


---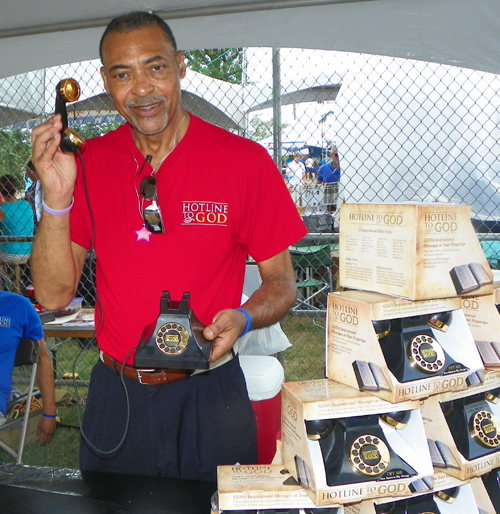 Chuck Stein with Hotline to God


---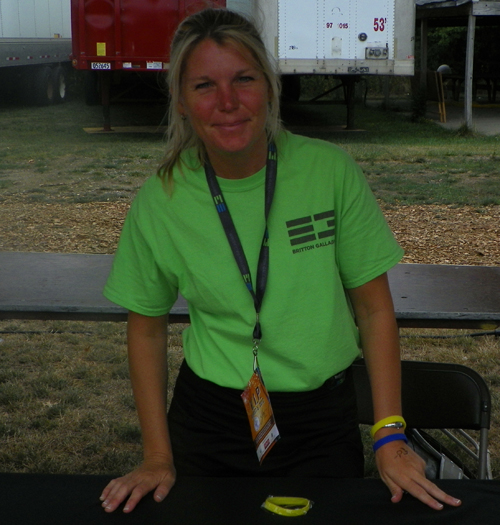 Wendy Kertesz


---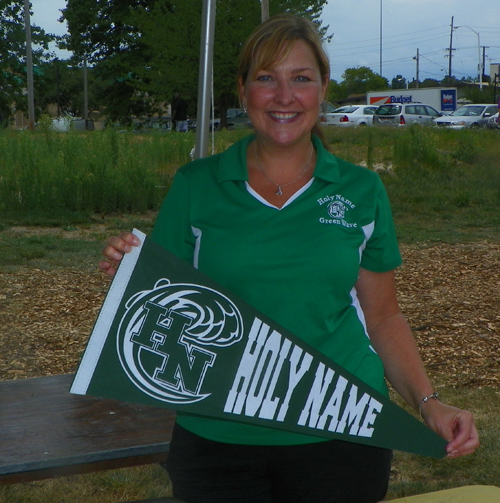 Coleen Corrigan Day from Holy Name HS


---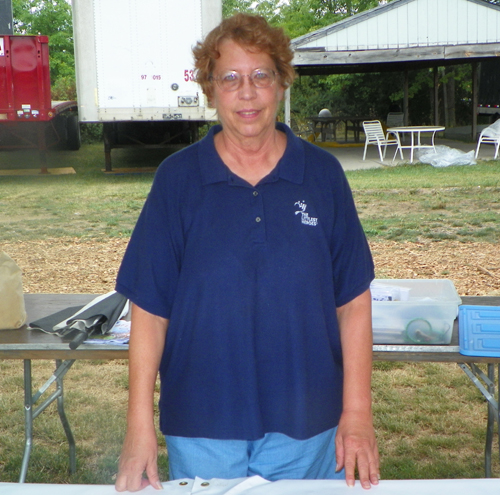 Joanne from the Littlest Heroes


---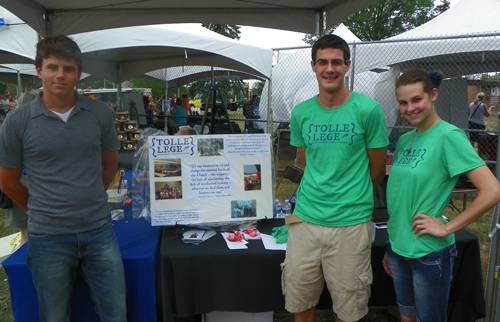 Marty Dober, Alex Clack and Becca Ciarrone


---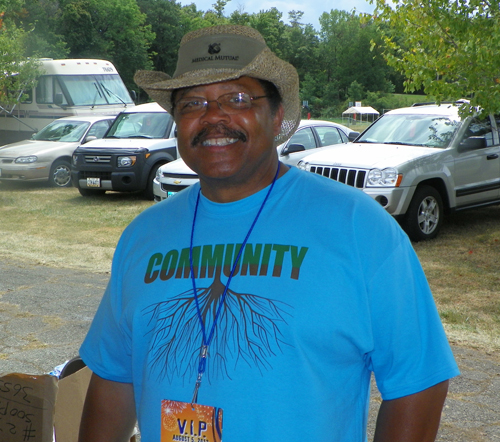 Mel Spencer


---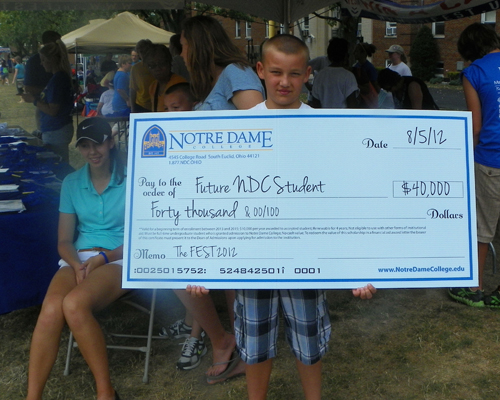 Notre Dame College


---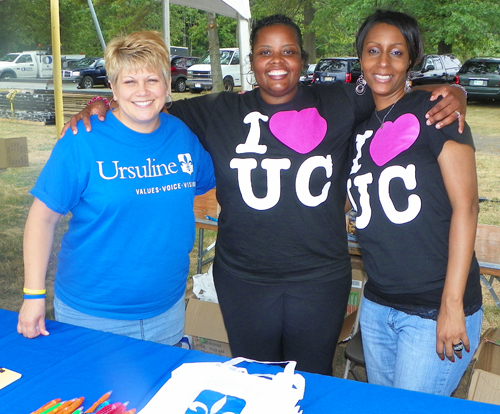 Melissa Waclawik, Tiffany Wallace and Angelique Jones from Ursuline


---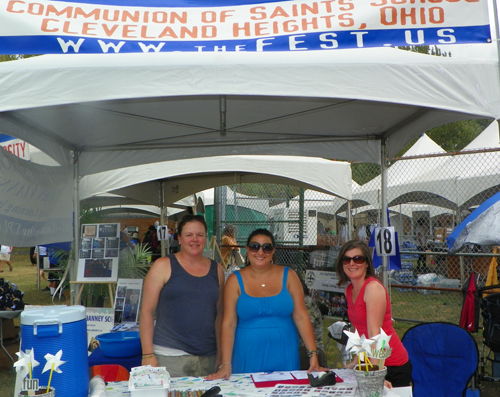 Communion of Saints Parish


---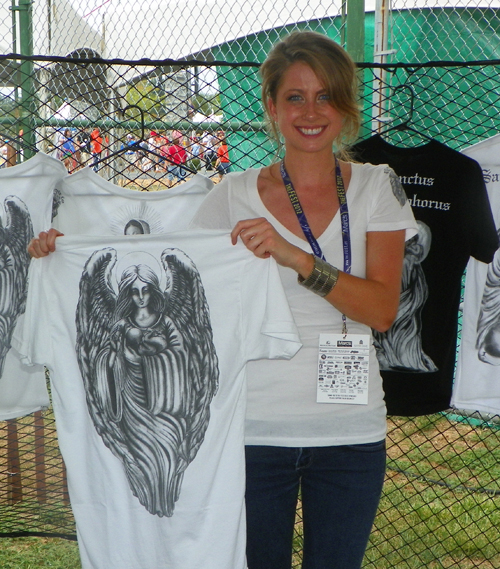 Artist Christine Lanzilotti


---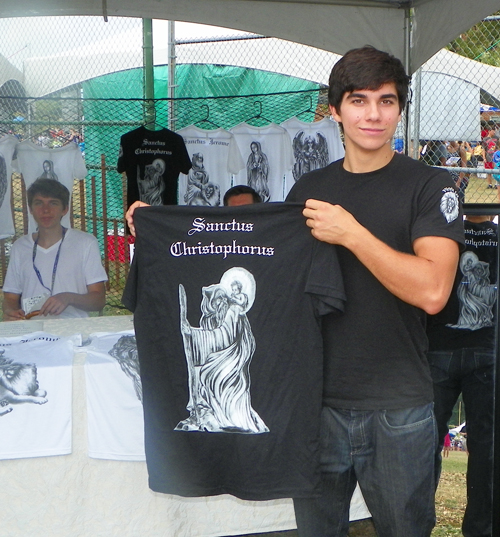 Chris Lanzilotti


---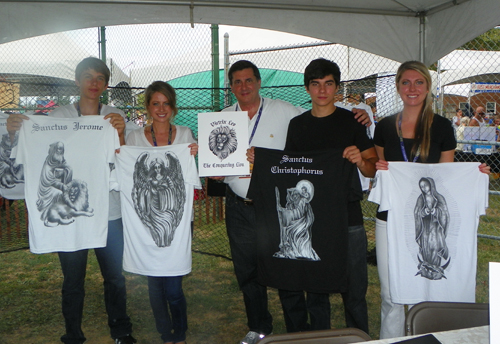 Chris, Christine, Michael, Joe and Cathy Lanzilotti - Sanctus Deo


---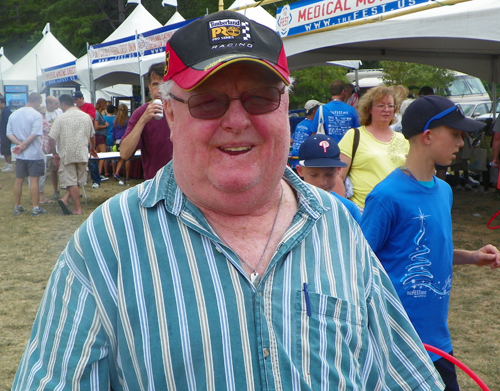 Paul Preto


---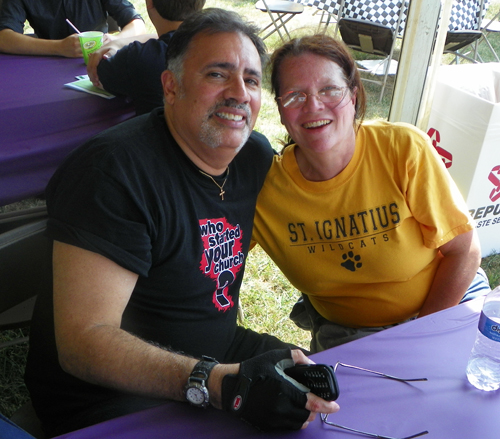 Hiram de Jesus


---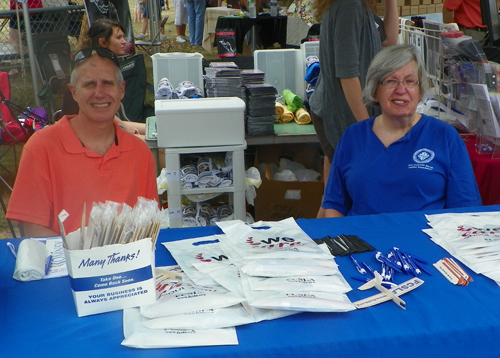 First Catholic Slovak Ladies Association


---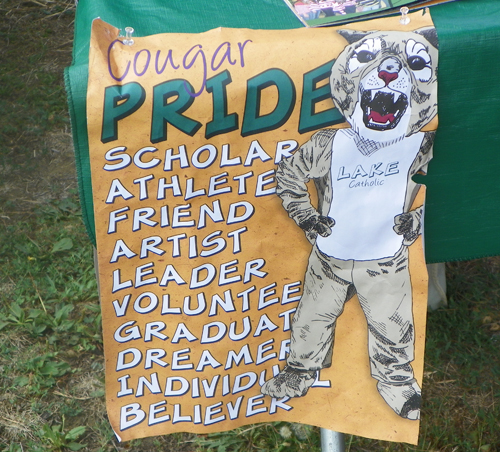 Lake Catholic Cougars


---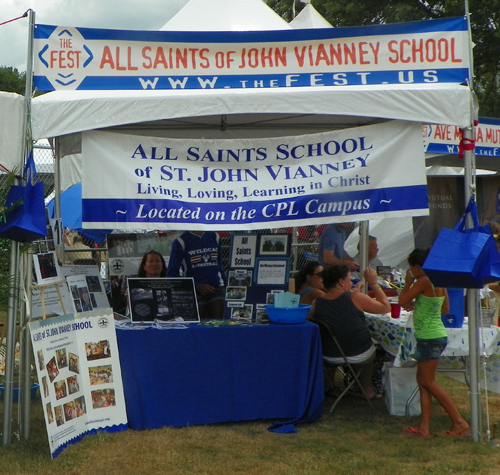 St John Vianney


---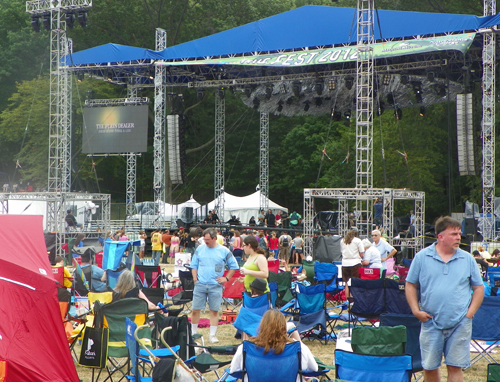 Building the stage for music and Mass


---

See more from the FEST and mark your calendar for August 4, 2013.
---
Top of Page
Back to Cleveland Catholics