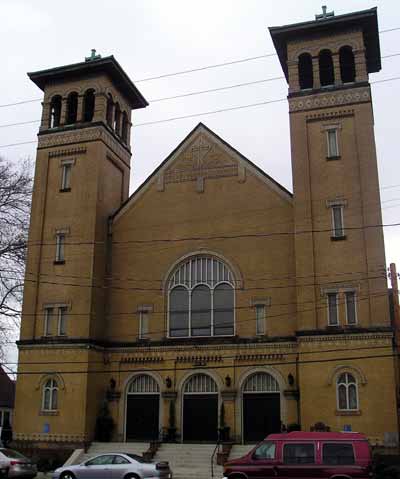 Josaphat Arts Hall
1433 East 33rd Street
---
There are efforts underway to create a Museum of the Catholic Diocese of Cleveland for "the protection and display of the archives, art, cultural traditions and religious heritage of the Catholic Church in the Diocese of Cleveland."
A Preview of the Hidden Treasures of the Catholic Diocese of Cleveland is being held at Josaphat Art Hall on East 33rd Street.
If you are interested in more information or contributing to the planned Museum, please contact Richard Day at 216-696-6525 x 1042
or at Richard Day
Catholic Diocese of Cleveland Foundation
1404 East 9th Street
Cleveland, OH 44114


---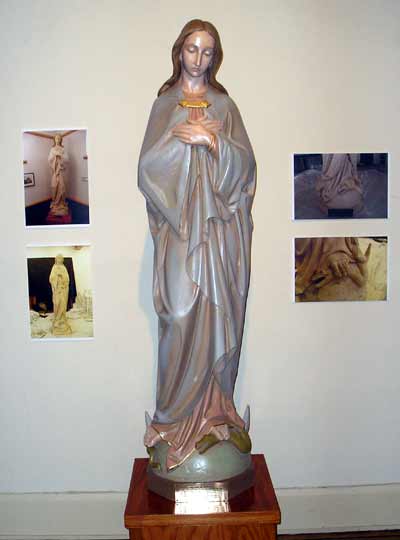 Sculpture of the Blessed Virgin Mary

This hand-carved statue of the Blessed Virgin Mary has been in the possession of the Sisters of Charity of Saint Augustine since the 1860's.

---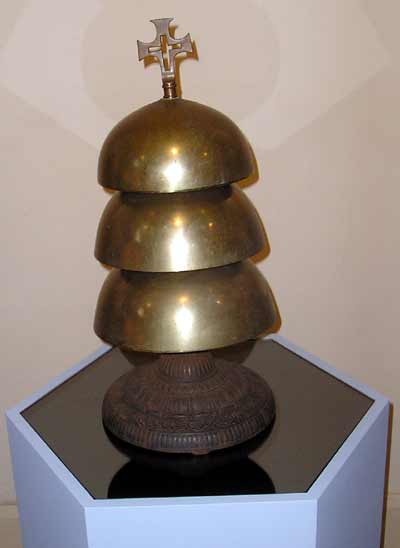 Tintinnabulum - (gong)

A Tintinnabulum is a metal gong rung at various points in the celebration of the Mass. This tintinnabulum was used at the former St. Martin parrish at 23rd and Scovill Avenue.


---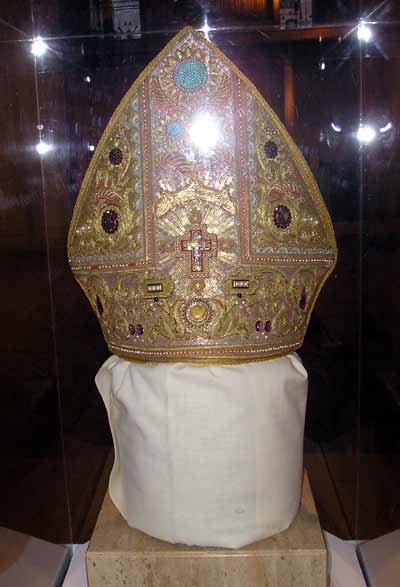 Gordon Miter

This bishop's "hat" is dated 1888 and is made of enamel, gold and precious and semi-precious stones.


---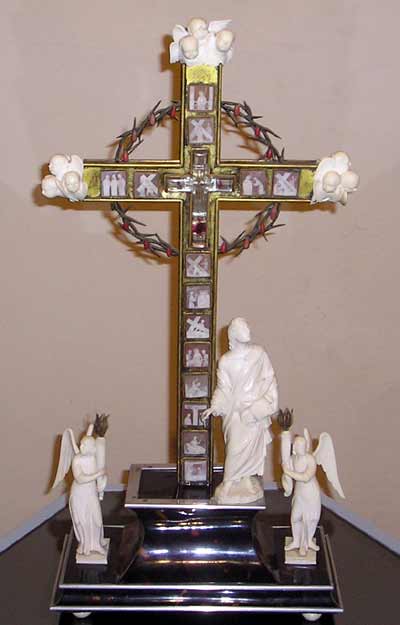 Reliquary of the True Cross

In 1953, His Eminence Clemente Cardinal Micara, the Vicar General of Rome, gave Archbishop Edward Hoban a relic of the true cross. Archbishop Hoban commissioned this reliquary to hold it for veneration.


---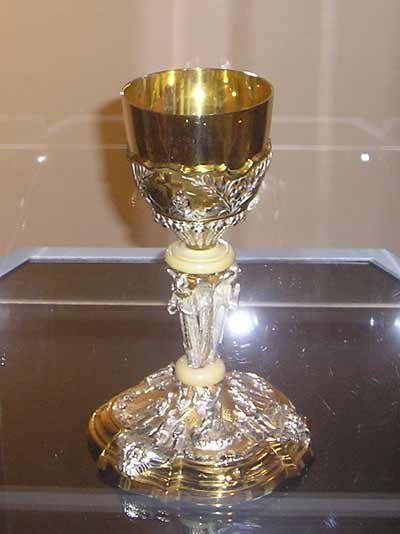 Amelia Yuncker Chalice
This chalice is from the 1930's. It was used at St. Peter Parish


---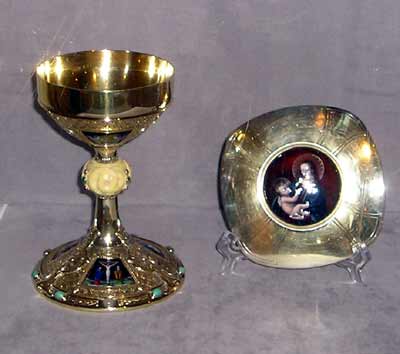 Scullen Chalice and Patten

This was owned by Rev. William Scullen, pastor of Holy Name Parish from 1922-1943.


---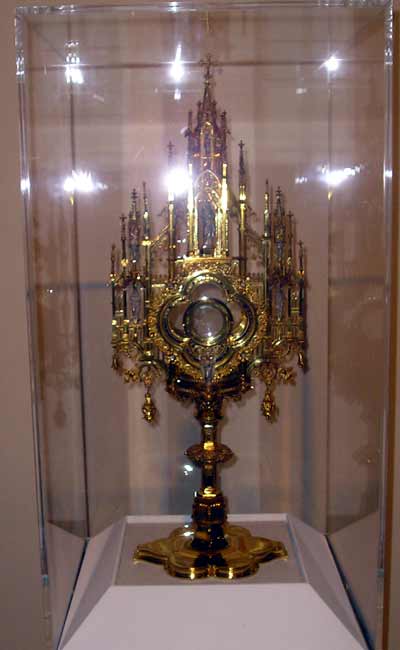 Bell Monstrance
From St Michael the Archangel Parish


---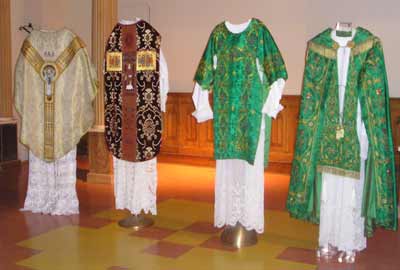 Vestments - Copes, Chasubles
---
Top of Page
Back to Cleveland Catholics
---