Cleveland International Folk Festival
July 18, 2010
Wade Oval, University Circle
After 20 years, the annual International Folk Festival moved outside. The 21st annual event was held at Wade Oval in University Circle.
The International Folk Festival is sponsored by the International Services Center (ISC) which was established in 1916 as a non-sectarian, private non-profit refugee resettlement and social services agency.
Executive Director Karin Wishner says "ISC is dedicated to assisting refugees, immigrants and other new citizens in overcoming social, cultural and economic barriers."
Moving the Festival outside was a great success, even on a scorching Sunday in July. Several hundred people visited Wade Oval to hear the music, watch the performers and taste the ethnic foods.
Pipers Mike Slater and Jesse Tucker and drummer Chris Kingsbury of the Cleveland Kiltie Band kicked off the annual International Folk Festival with a march through the grass to the stage.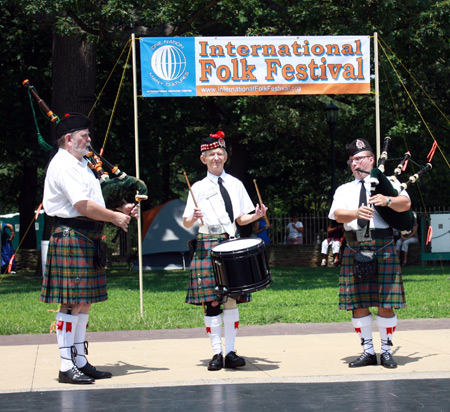 ---


Ken Kovach and Asim Datta of the International Services Center board served as event MCs.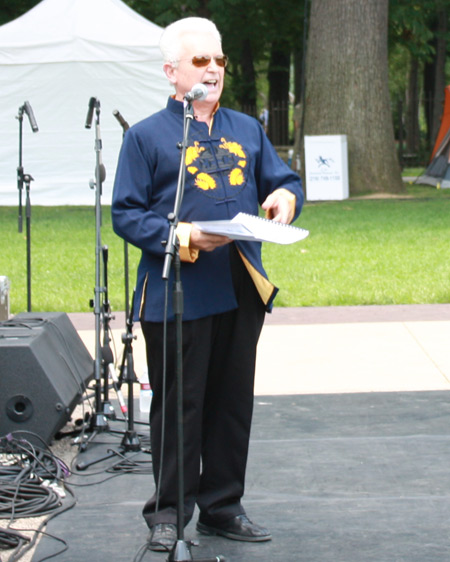 Ken Kovach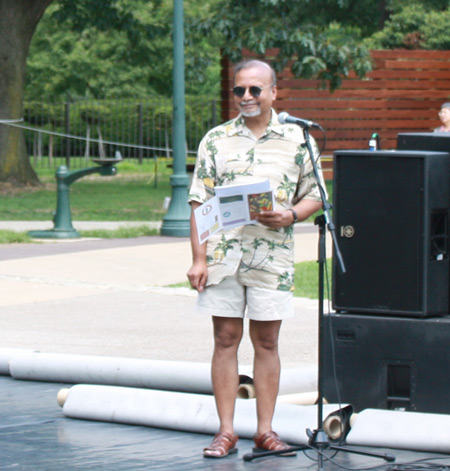 Asim Datta
---
The sun was so hot that the first performers had to dance on the grass in front of the stage instead of the burning stage material.

Guru Vandana - An invocation to the Gods. Shweta's Kathak students of Tarangini School of Kathak Dance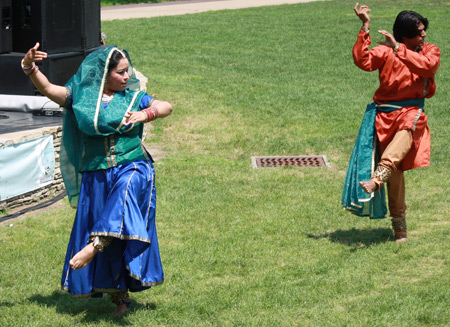 See more of the Indian performances at the Folk Festival
---


The Sho-Jo-Ji Japanese Dancers performed next and invited the audience to come on stage and learn some Japanese folk dance steps.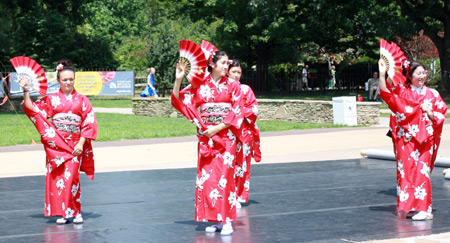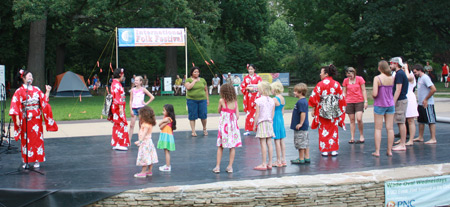 In this video, they perform the Sakura (Cherry Blossom) dance
See more of the Japanese performances at the Folk Festival
---


Next, Alison Jin of the Cleveland Chinese Music Group played the Chinese Zither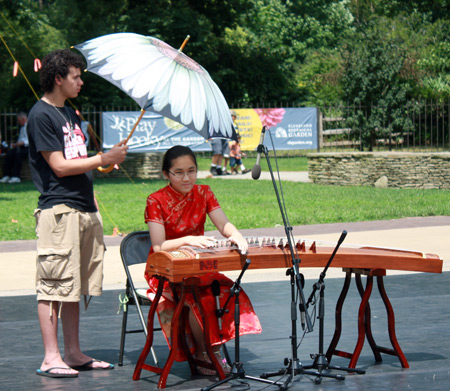 In this video, Alison plays the Butterfly Lovers, based on the Chinese equivalent of Romeo and Juliet.
See more of Alison Jin at the Folk Festival
---


This was followed by a folk dance from Nepal. Nepali folk dancers entertained with the Nepali Maruni Naach.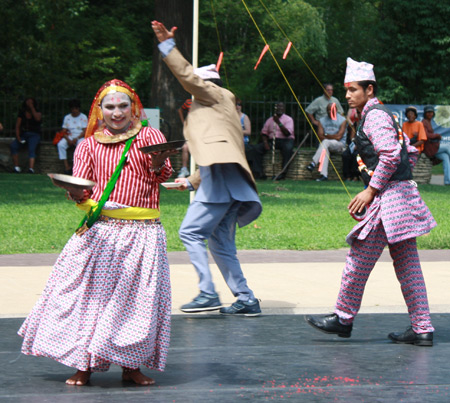 See more of the Nepali performers
---


American music was next on the bill as Jack Mizenko of the Roots of American Music Association played Woody Guthrie's This Land is Your Land and other folk standards.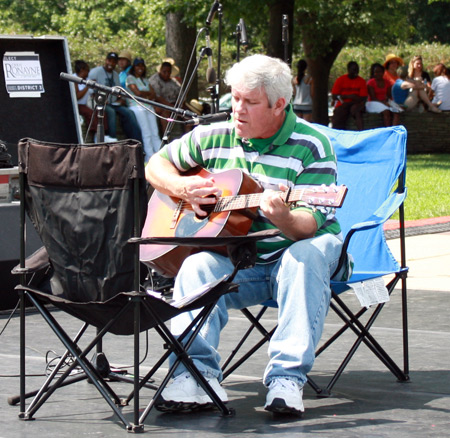 ---


The next performance was called A Touch of Tartan with young students from the Jenny May School of Highland Dance.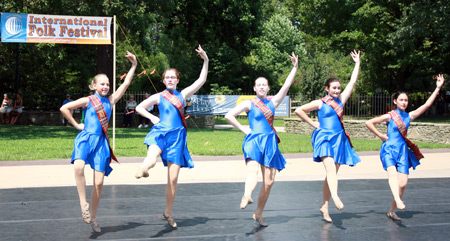 Broad Sword dance performed by the award-winning Heather Belles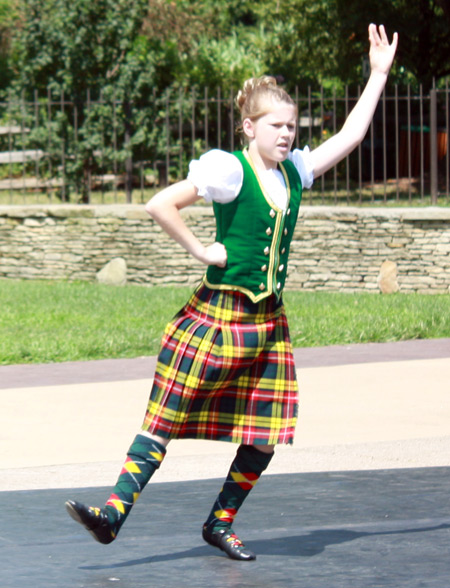 More performances from the Jenny May School of Highland Dance
---
Page 2 of the 2010 International Folk Festival includes pictures and videos of groups representing Poland, China, Liberia, Puerto Rico, Russia, India, Japan and Croatia.
---
Top of Page
Page 2 of the 2010 International Folk Festival
Page 3 of the 2010 International Folk Festival