The Cleveland Cultural Gardens Federation is presenting a series of World on Stage events in the Gardens to showcase various heritages. The Middle Eastern Heritage event was held on July 22, 2023 at the Centennial Peace Plaza in the Cultural Gardens.
The plaza was full and the crowd enjoyed musical performances from Turkey, Azerbaijan, Iran, Lebanon and Syria.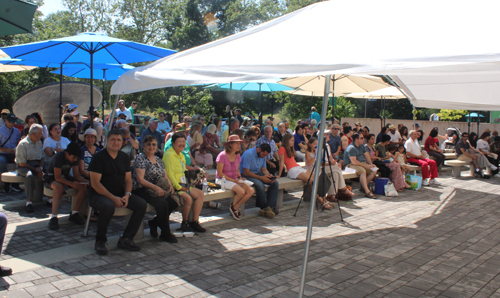 During a break as the bands set up, Dan Hanson of ClevelandPeople.com asked the crowd what heritages they represented. The diverse group included the heritages of Lebanon, Syria, Jordan, Palestine, Egypt, Iran, Iraq, Israel, Turkey, Azerbaijan and Bahrain. Of course there were non-Middle Easterners too - Chinese, Irish, Croatian, Russian, Polish, French and so on - a typical diverse Cleveland crowd.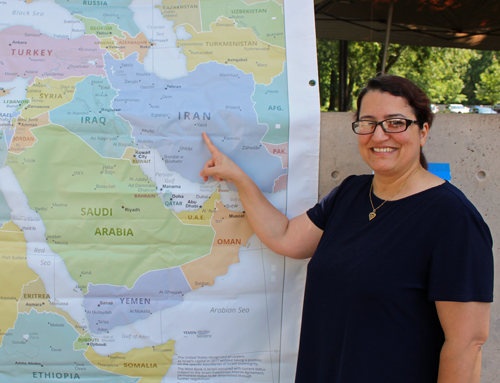 Pointing to her roots in Iran



CAMEO President Pierre Bejjani served as MC and Cleveland Cultural Gardens Federation president Dr. Wael Khoury welcomed the crowd.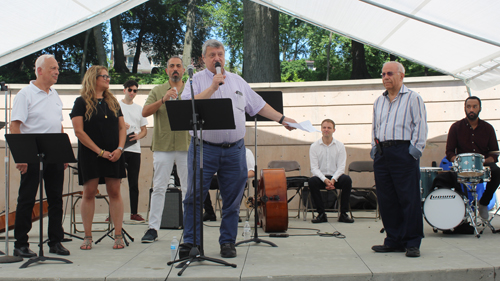 There was delicious Lebanese food from Sittoo's.

Performances include Mehmet Gencer and world class musicians presenting instrumental music and popular songs from Turkish Art and Folk music. See more about the musicians, song lists and lyrics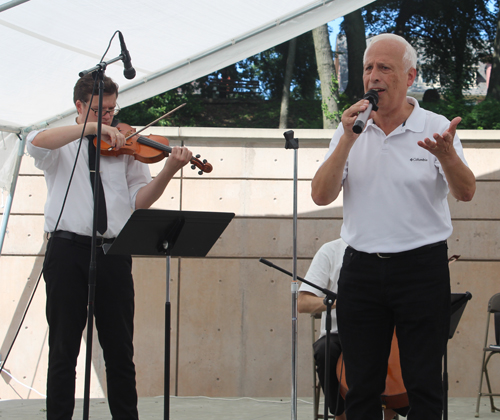 Victor Beyens and Mehmet Gencer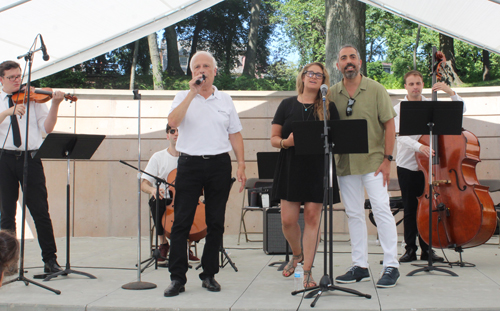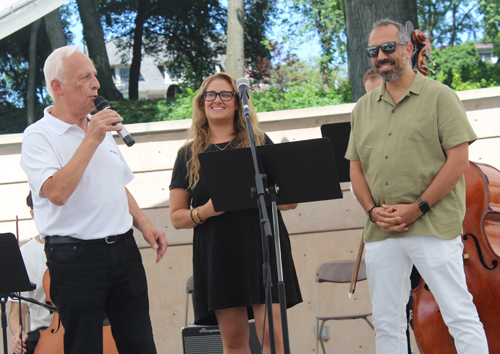 Mehmet Gencer, Ayla Gencer and Faruk Orge



Victor Beyens (Violin) Brendon Phelps (Cello), Henry Samuels (Double Bass) and Torrell Moss (Percussion) played three moving instrumental pieces composed in 2000s, 1900s and 1800s and vocalists Ayla Gencer and Faruk Orge accompanied Mehmet Gencer for popular songs from Turkish Art and folk music.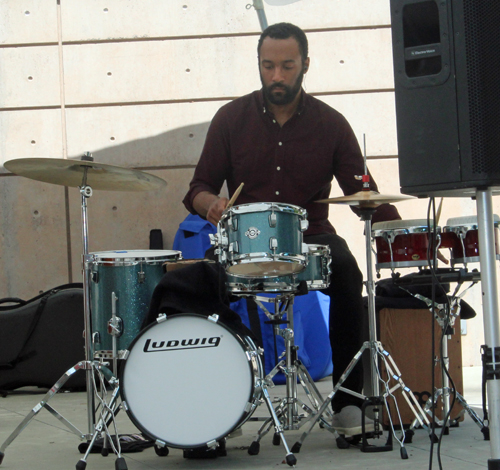 Torrell Moss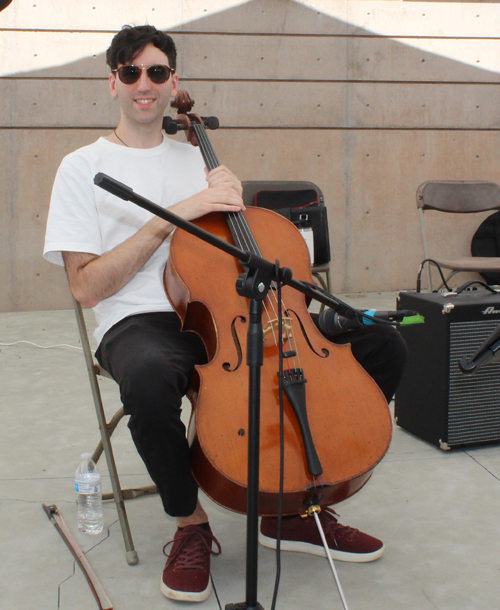 Brendon Phelps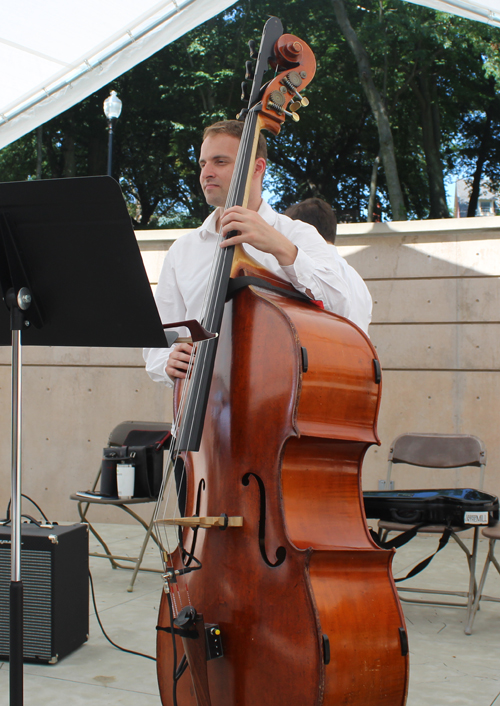 Henry Samuels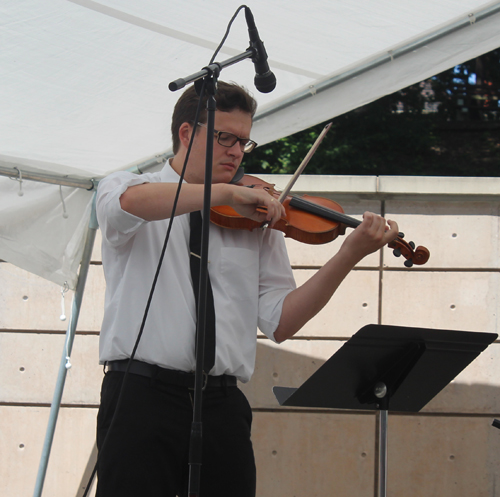 Victor Beyens



Victor, Brendon, Torrell and Henry are musicians with M.U.S.I.C (Musical Upcoming Stars In Classics) which provides intimate chamber music performances by world class international musicians from Northeast Ohio and beyond.

Here is the program list
I Love You - Ömer Faruk Tekbilek (b -1951)
Ayrilik - Ethem Adnan Ergil (b-1961)
Neredesin Sen- Neset Ertas (1938 -2012)
Nihavent Longa - Kemani (Violinist) Kevser Hanim (Second half of 1800s - 1950)
Kalbindeyim - Ilyas Yalçintas (b -1989)
Yemenimde Hare Var - Unknown
Kurdilihicazkar Longa - Kemani (Violinist) Sebuh Efendi (1828-1894)
They then regrouped and were joined by violinist Ari Ghahremani and performed as Persian Fusion.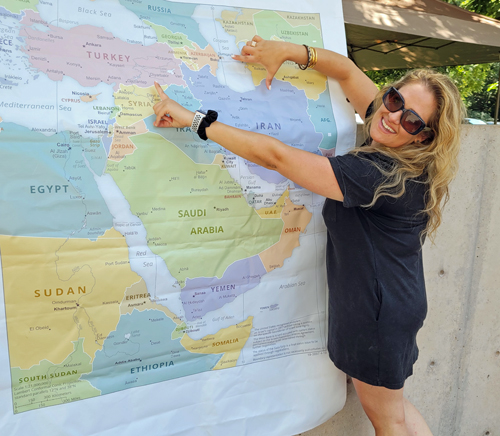 Vocalist Ayla Gencer showing where the songs were from



Here is the program list
Majnoon- Bijan Mortazavi (b -1957)
Ayriliq - Ali Salimi (1922 -1997)
Ay qiz- Rahman Asadollahi (b-1951)
Daglar qizi Reyhan - Fikret Amirov (1922 - 1984)
Barge Khazan - Bijan Mortazavi (b -1957)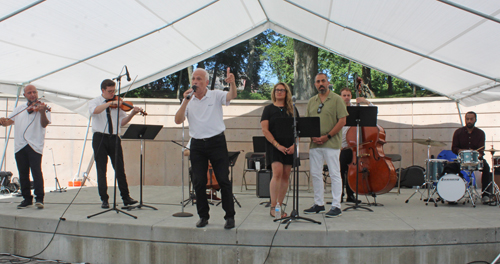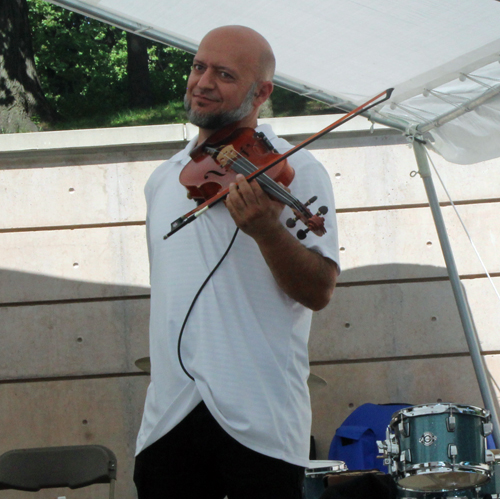 Ari Ghahremani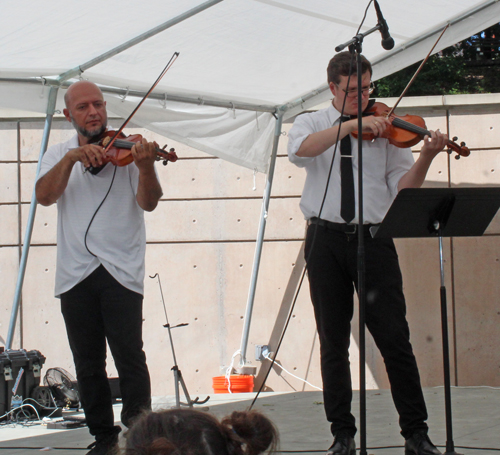 Ari Ghahremani and Victor Beyens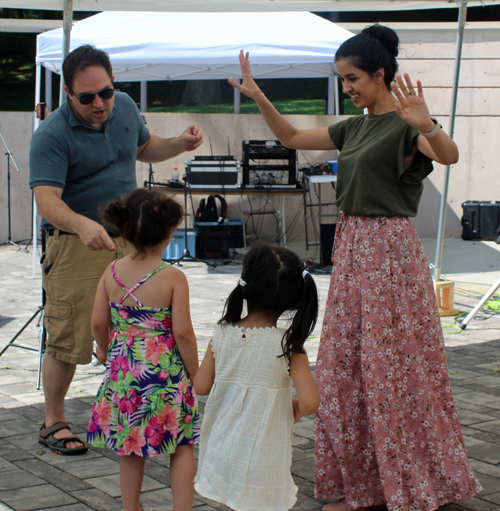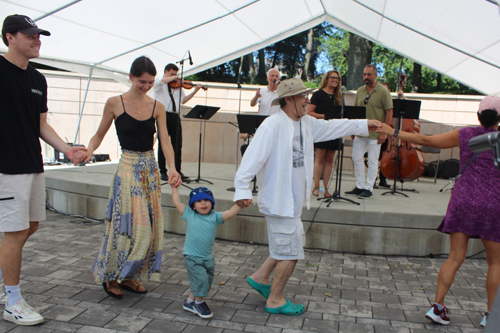 After a short break, Tony Mikhael and Band got the crowd dancing with popular Lebanese and Syrian songs.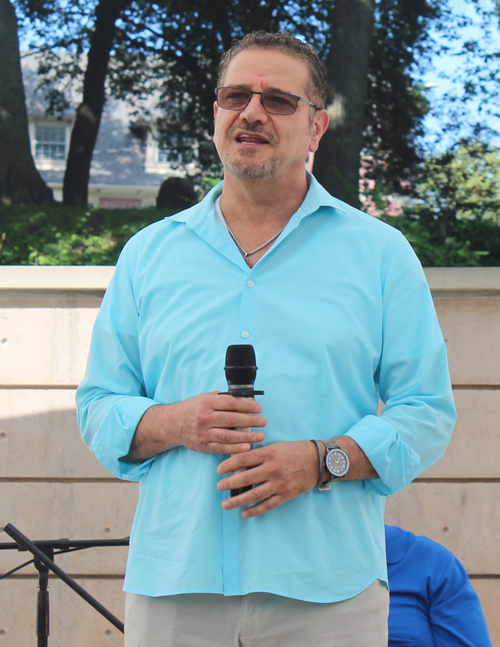 Tony Mikhael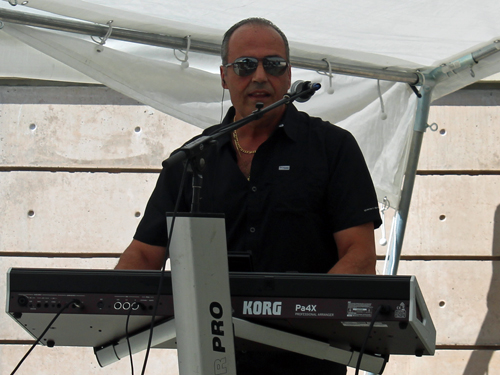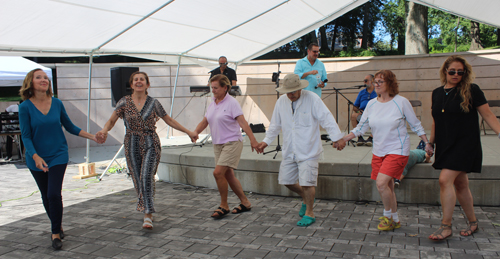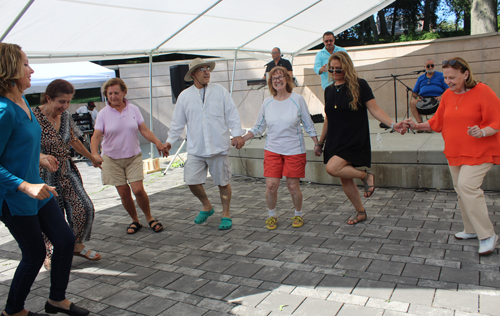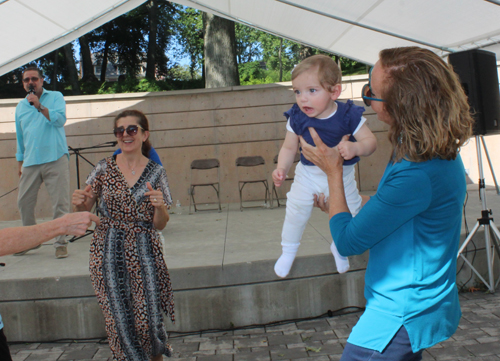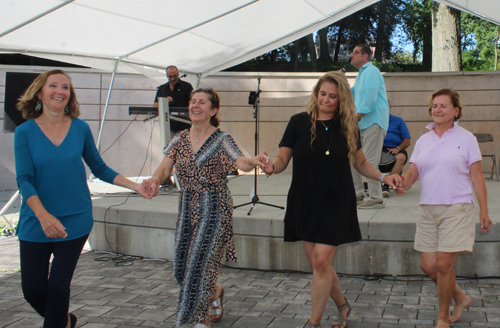 ---
Top of Page
Back to Cleveland Middle East
***
Want to learn about ethnic and cultural events in Cleveland such as this? Sign up for the free eNews and every Tuesday evening you will receive a free e-mail listing the next week's events. It's easy and free.

Select 'WEEKLY' when you fill out the form for the free weekly eNews.
***