The annual Greek Festival at Saints Constantine & Helen Cathedral featured delicious food and drink, Greek culture, camaraderie and music and dancing.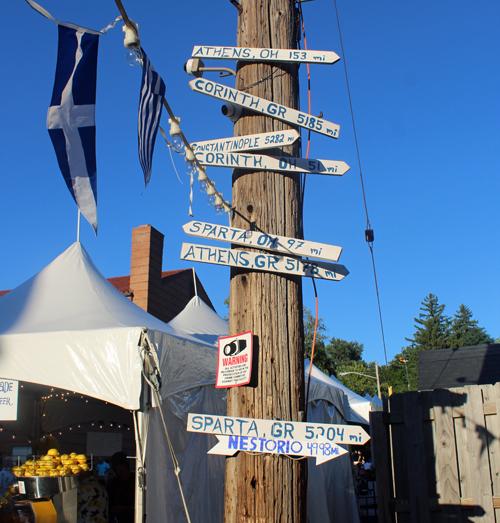 There were also tours of the beautiful Sts. Constantine and Helen Greek Orthodox Cathedral.

Food included gyros, souvlaki, smelts, keftethes, saganaki, stifado, fish piaki, baked lamb shank, moussaka, pastitsio, dolmades, spanakopita and much more. And of course there were desserts such as rizogalo, baklava, finikia, galaktobouriko, kataifi, koulourakia, tsoureki, loukoumathes and more.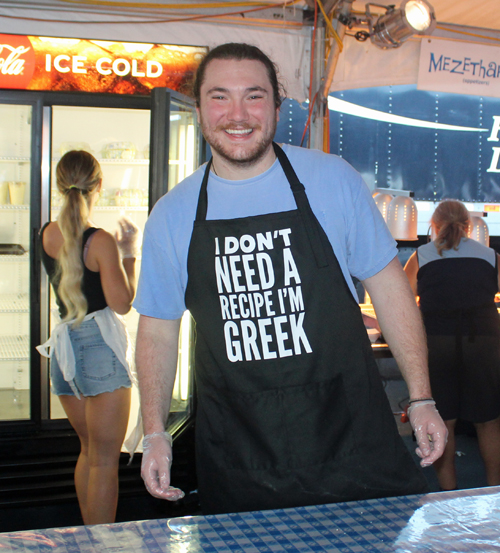 The band Stigma performed throughout the weekend. Here is a video sample of Stigma playing.

NOTE: All the images below with a white arrow in the middle are videos. (The other images are just photos) You can click on the white arrow to watch the video of whatever is described. Make sure your speakers are on and you can make the video full screen once it begins by clicking the icon in the lower right corner.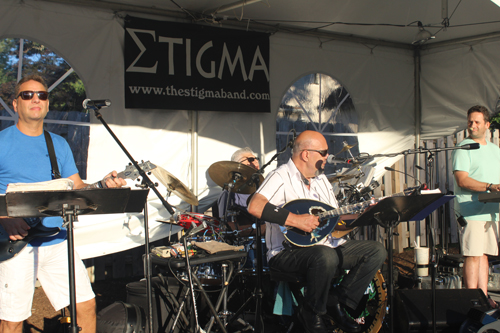 A highlight was the dances performed by both the Junior and Senior Hellenic Dancers. Enjoy these videos of the Senior Hellenic Dancers on Thursday August 18, 2022.

In this first video clip, the girls finish their dance and then the boys perform theirs.




---
This dance is from Western Thrace and the steps make it look like the dancers are limping. The men go first in the line and then the ladies.




---
This dance is from the island of Lemnos in the Northern Aegean Sea. Lemnos is the 8th largest Greek Island. The dancers perform a brief solo and are introduced during the dance.




---
This dance is from a region of northern Thrace and southern Bulgaria.






---
This dance is from the island of Zakynthos in the Ionian Sea to the west of Greece.


---
Just the ladies perform this dance from a region of present-day Turkey along the Black Sea.




---
This dance was the set finale and is often performed when escorting a bride to Church.


---
Here are some photos of the Senior Hellenic Dancers starting with their leaders.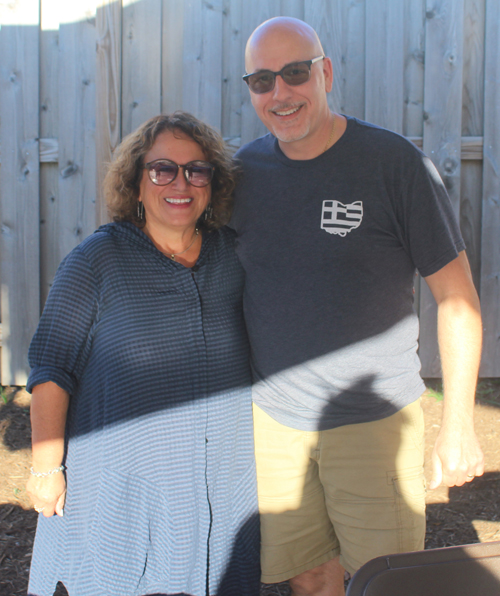 ---

---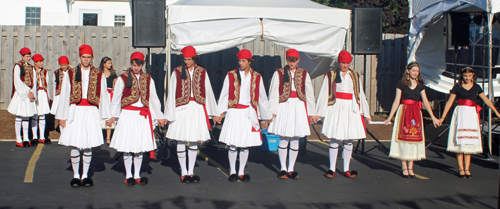 ---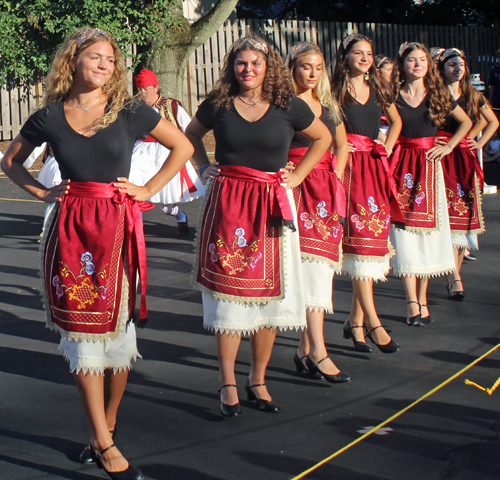 ---

---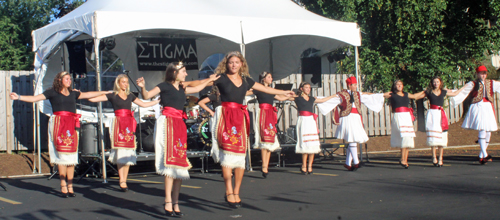 ---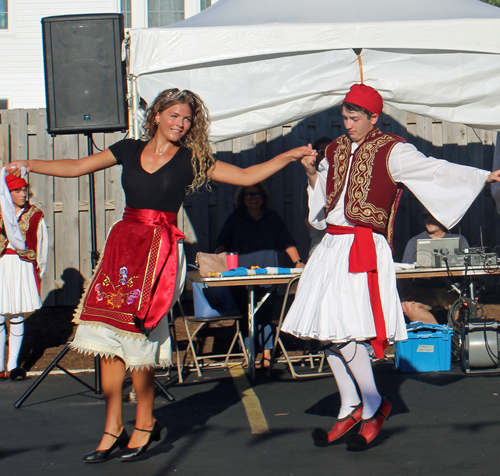 ---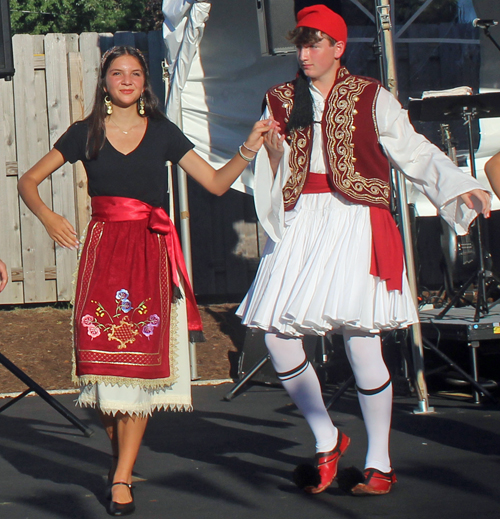 ---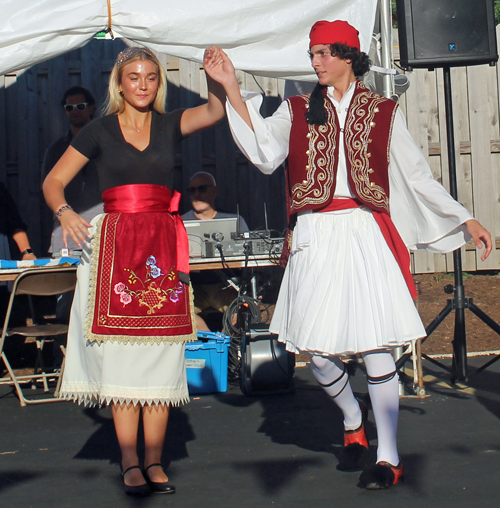 ---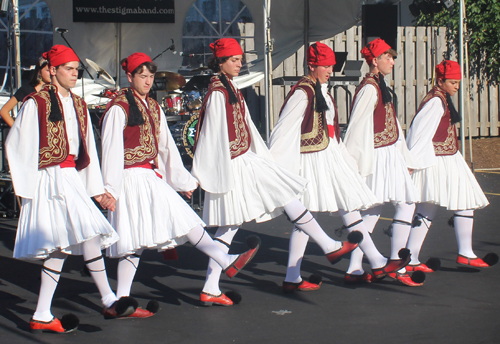 ---

---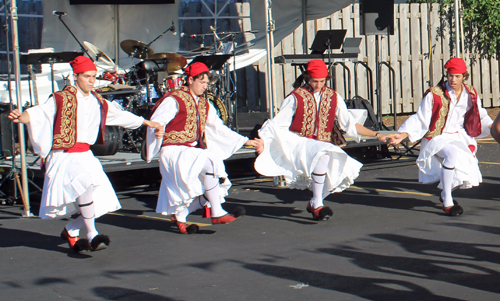 ---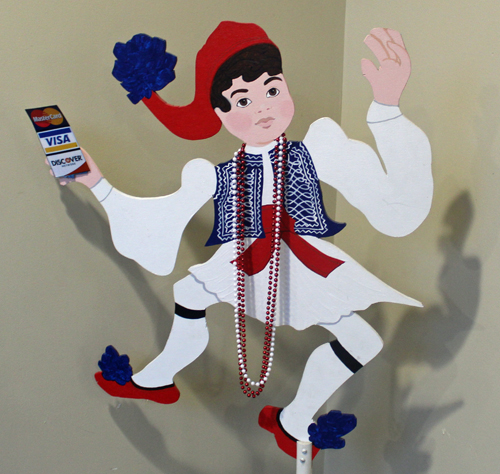 ---
See pictures and videos of Sts. Constantine and Helen Greek Orthodox Cathedral
---
Back to Top
Back to Cleveland Greeks