Historically speaking, jousting began as a tool for training medieval armored cavalry. It evolved into a full-blown sport by the late middle ages. With the many castles in Bohemia, the kings needed knights to protect their land. Much like training in martial arts, the repeated exposure to oncoming danger helps to mold a rider (and the horse) into a formidable opponent on the battlefield.

Members of Combatant's Keep came to the Bohemian National Hall, an historic building located in the Broadway-Slavic Village neighborhood of Cleveland, Ohio. 2022 is the 125th anniversary of the historic Bohemian National Hall in Cleveland Ohio. On Saturday July 23, 2022 they performed at the celebration. This video features knight Tom Nader getting dressed in armor and explaining the whole process.

NOTE: All the images below with a white arrow in the middle are videos. (The other images are just photos) You can click on the white arrow to watch the video of whatever is described. Make sure your speakers are on and you can make the video full screen once it begins by clicking the icon in the lower right corner.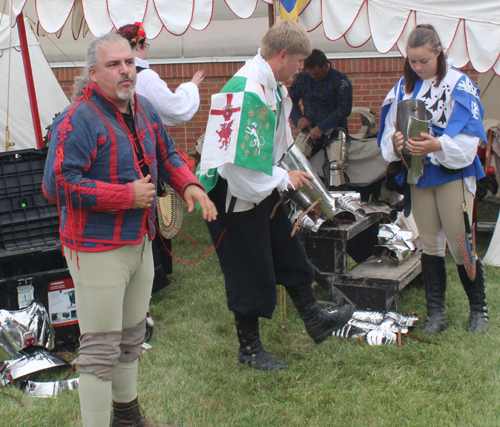 Knight Sir Thomas putting on armor to prepare for joust
---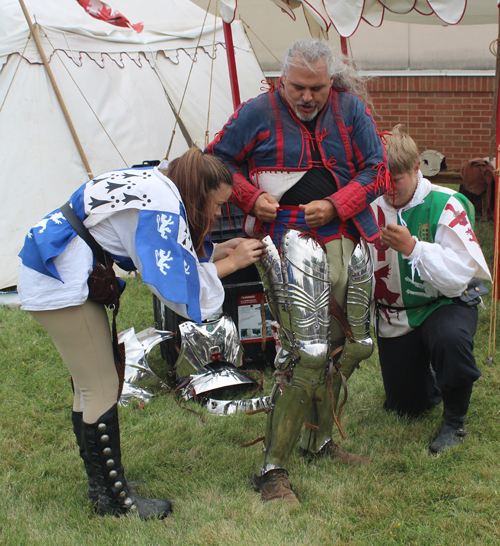 ---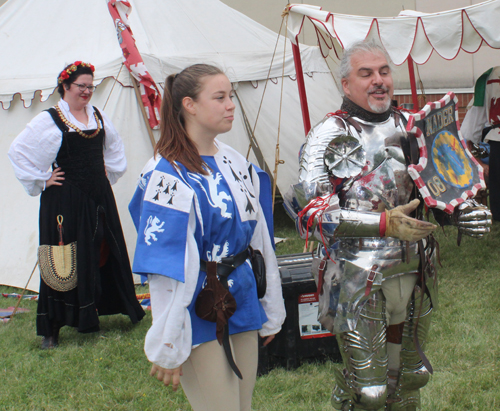 ---
---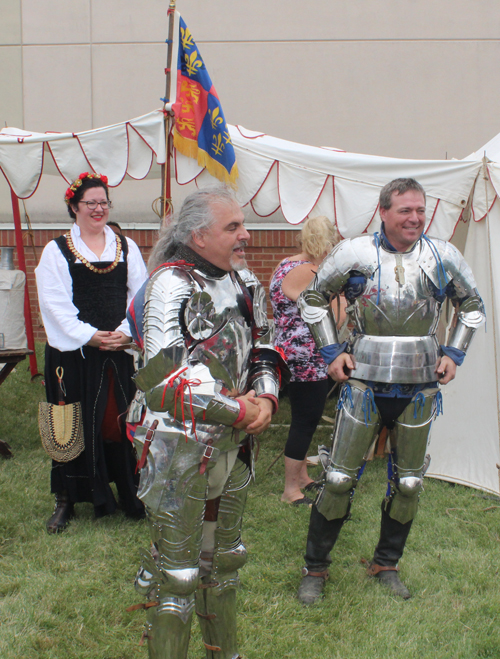 ---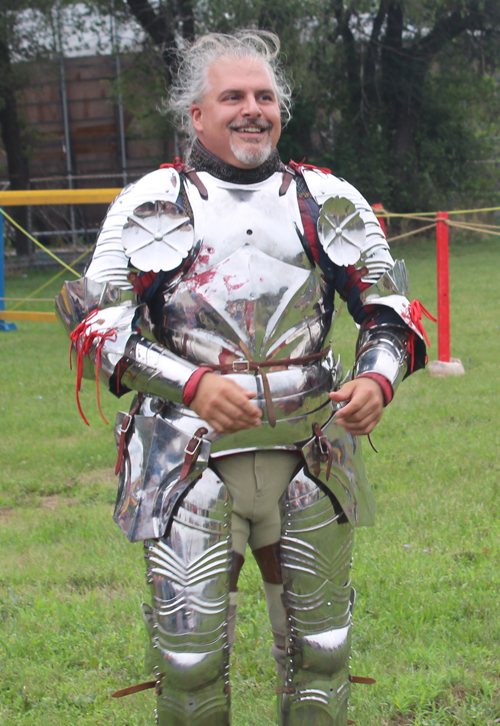 Sir Thomas
---
Once they were in armor, knights Sir Thomas (Nader) on Maggie and Sir Patrick (Neil) on Gunsmoke went through some mounted skills and then faced off for the jousting. Watch the video.





Enjoy these other images from the joust.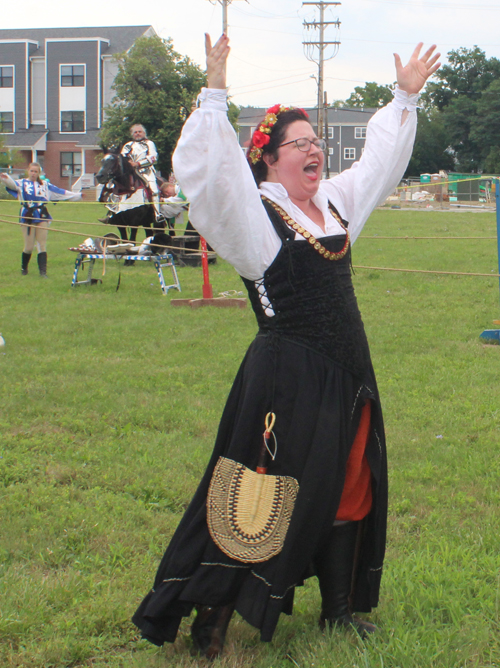 Huzzah for the knights!


---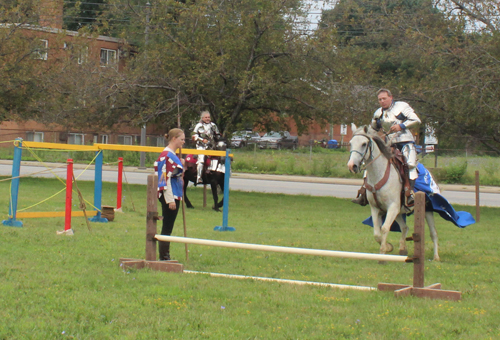 ---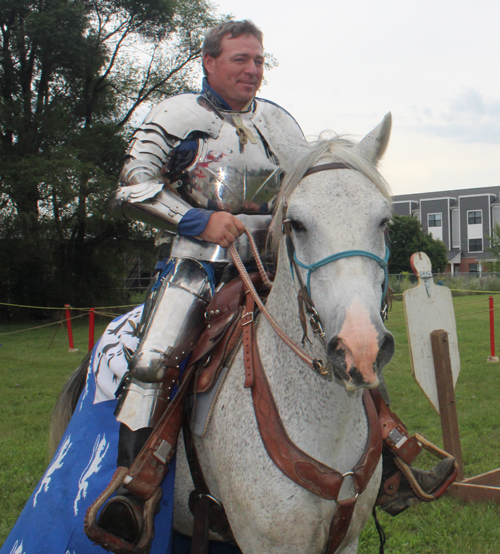 Sir Patrick on Gunsmoke


---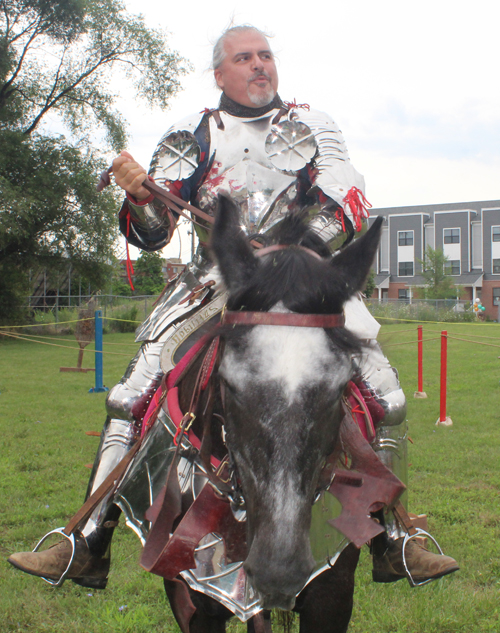 Sir Thomas on Maggie


---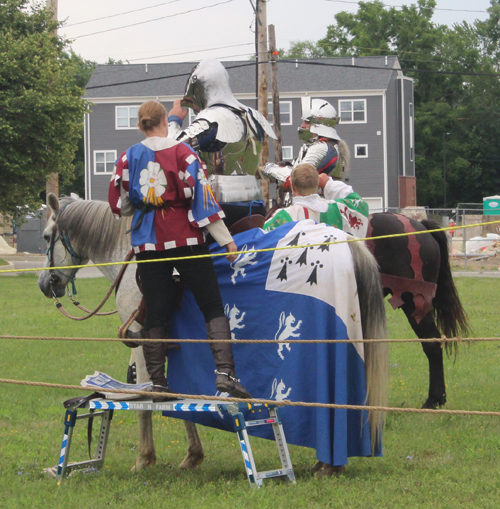 Putting the armor helmet on for the joust


---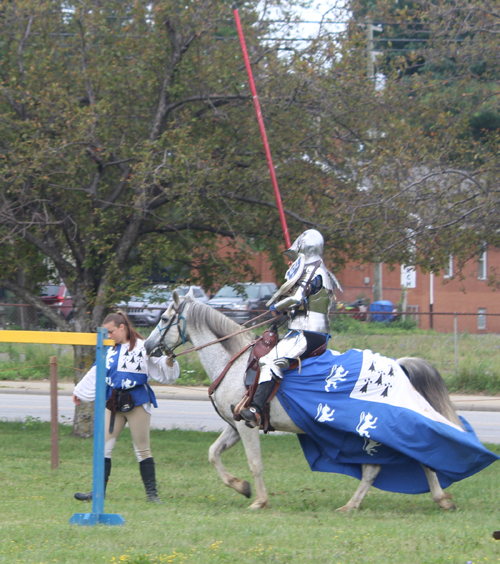 ---
---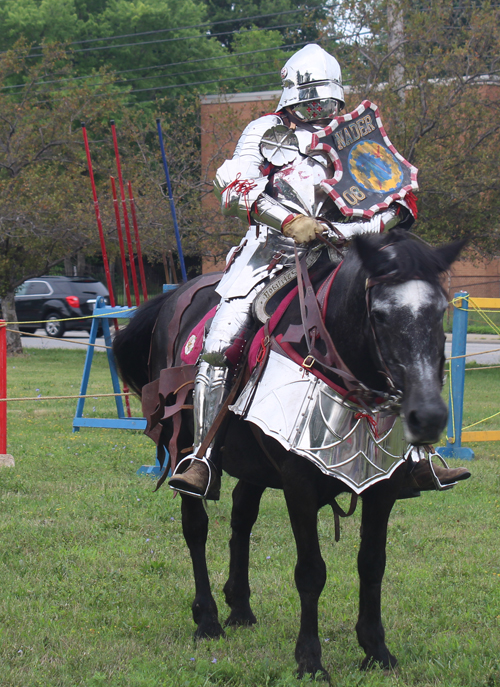 ---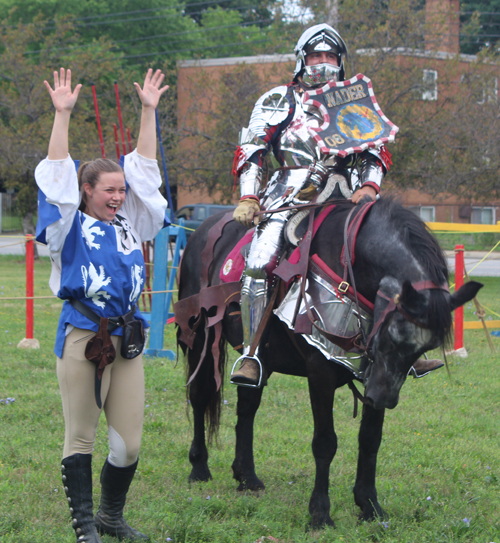 ---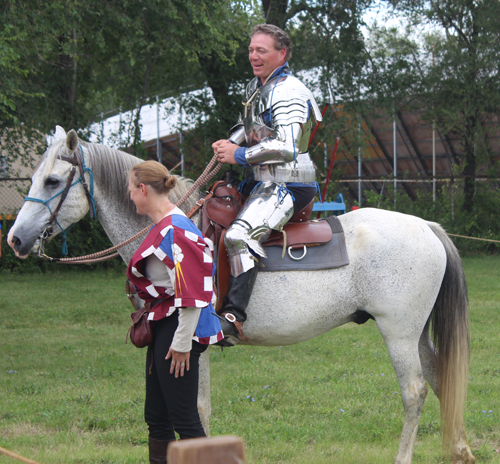 ---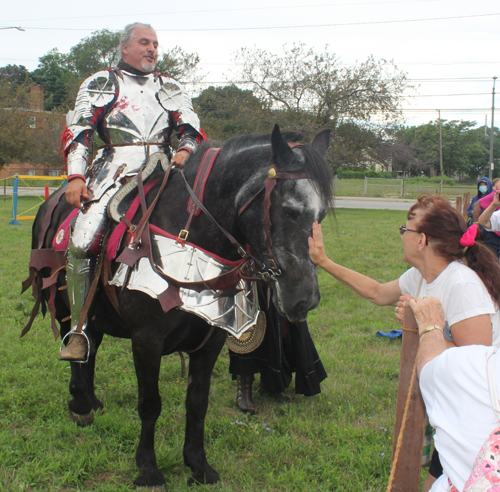 ---
See more from the Knights on Broadway Event
Marionette Show and King and Knights of Bohemia

Crooked River Circus Aerial Acrobatics


---
***
Want to learn about ethnic and cultural events in Cleveland such as this? Sign up for the free eNews and every Tuesday evening you will receive a free e-mail listing the next week's events. It's easy and free.

Fill out the form for the free weekly eNews.
***
---
Back to Top
Back to Cleveland Czechs
Back to Cleveland Slovaks
Back to Cleveland Rusyns