The Bohemian National Hall, an historic building located in the Broadway-Slavic Village neighborhood of Cleveland, Ohio. 2022 is the 125th anniversary of the historic Bohemian National Hall in Cleveland Ohio. It houses the many activities of Sokol Greater Cleveland.

According to their website, "The idea of physical education as well as the promotion of moral values was formulated by Dr. Miroslav Tyrs, a professor of the Charles University, and by Jindrich Fugner in 1862 in the Austrian Czech lands, which later became Czechoslovakia and now the Czech Republic and the Slovak Republic. Their program, Sokol, was based on the democratic principles of the ancient Greeks and their idea of developing "a sound mind in a sound body." Tyrs was the creator of calisthenics, the philosophy that only physically fit, mentally alert, and culturally well-developed citizens can make a nation strong and give life to the honorable spirit of patriotism.

Sokol came to the United States via Czech-land immigrants in 1865. Well into its second century, Sokol continues today around the world as a vital, thriving entity dedicated to both youth and adults participating in its programs, the local communities served, and the physical, mental, and cultural advancement of its members."

Sokol is the home of the Crooked River Circus.

According to their website, "We are a group of aerialists that have been teaching out of Sokol Greater Cleveland for over a decade (and many of us also teach at the fabulous Studio Cleveland). We love being up in the air, we love dissecting the skills, and we love aerial theory. We love taking you through the progressions so you can reach the next level. We believe in emphasizing technique, good form, and building body awareness and strength so that you can keep your body healthy for the many years of flying ahead of you. We regularly put on student showcases and professional theatrical performances to give you the opportunity to develop your performance skills and let yourself shine!"

They put on an amazing performance in windy conditions at the Knights on Broadway event at the Bohemian Hall. This video features some snippets from their performance. They had lively music playing but I had to mute it because of copyright concerns. It's much better to see them perform live.



Enjoy these other images from the Crooked River Circus at the Bohemian Hall.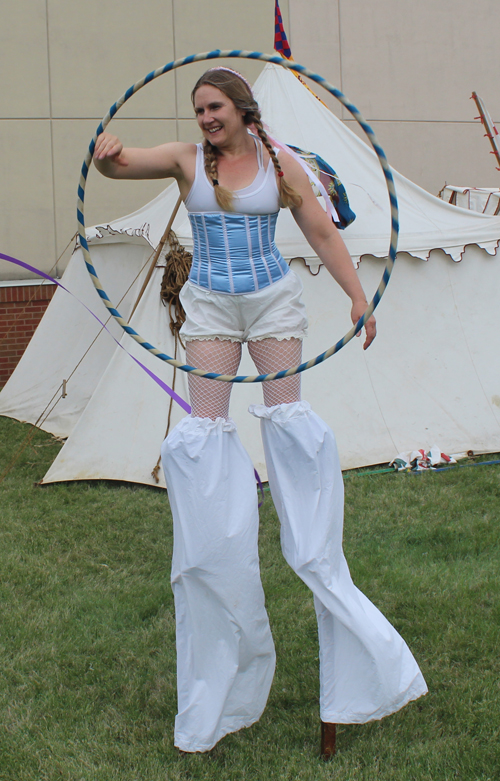 Crooked River Circus at the Bohemian Hall Knights on Broadway event
---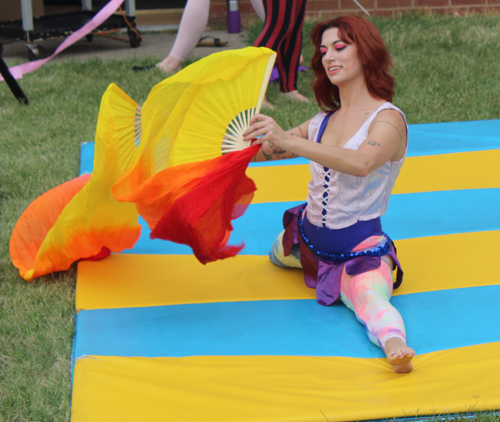 ---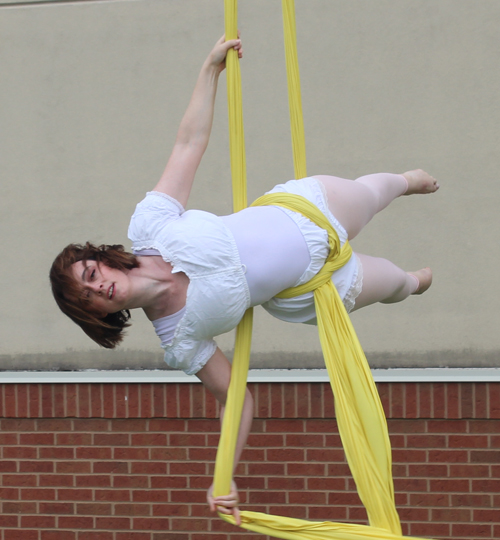 ---
---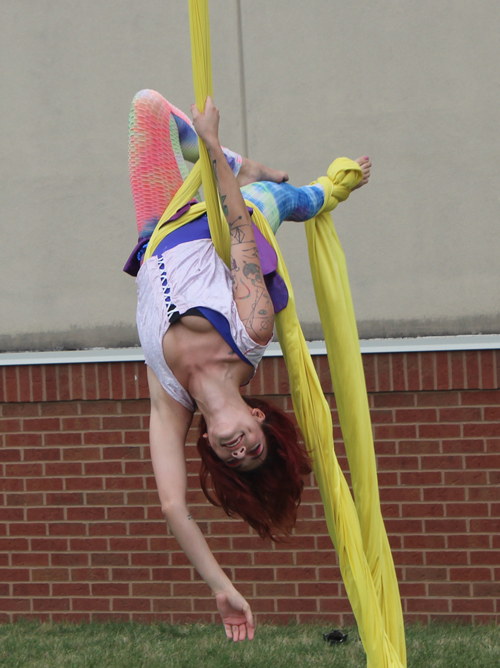 ---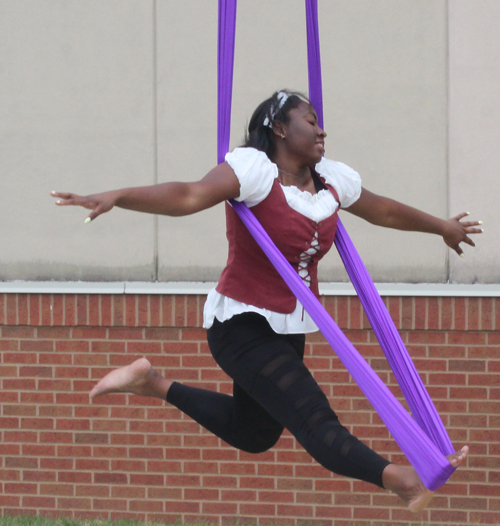 ---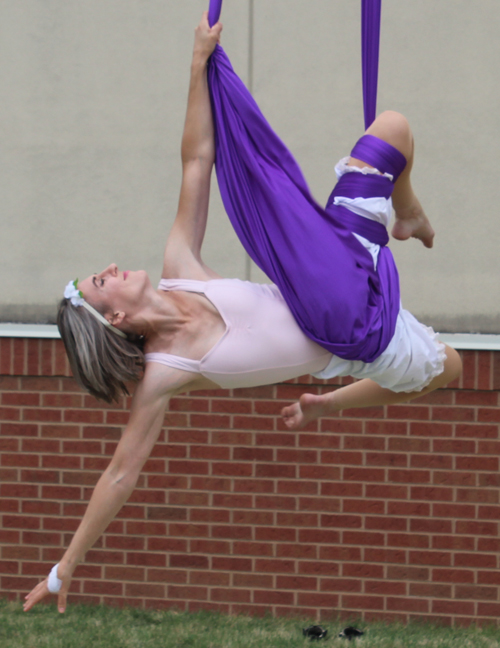 ---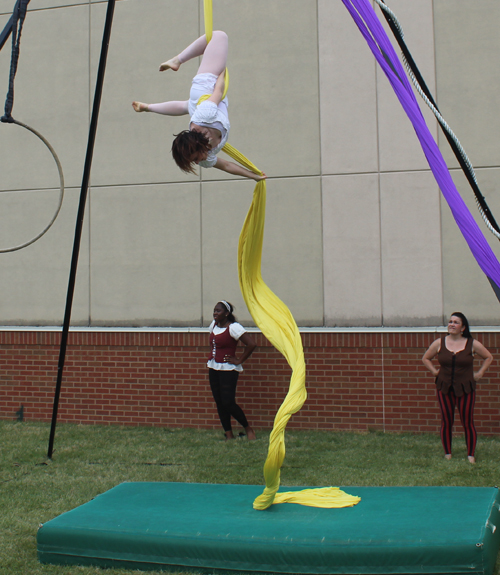 ---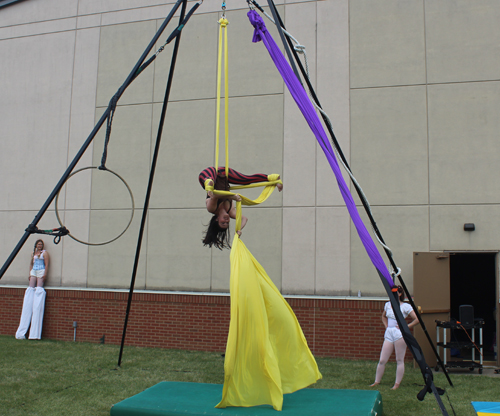 ---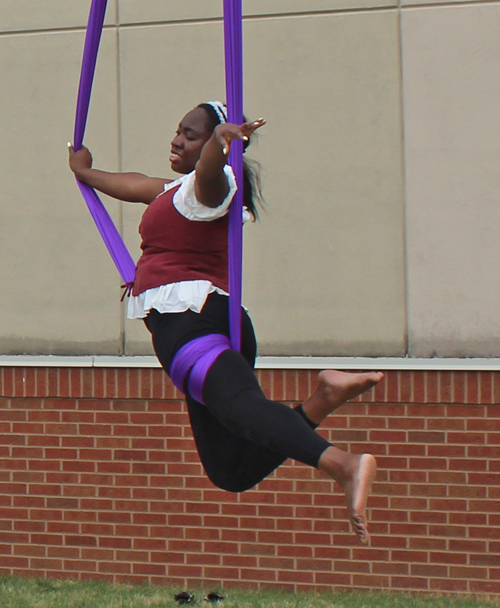 ---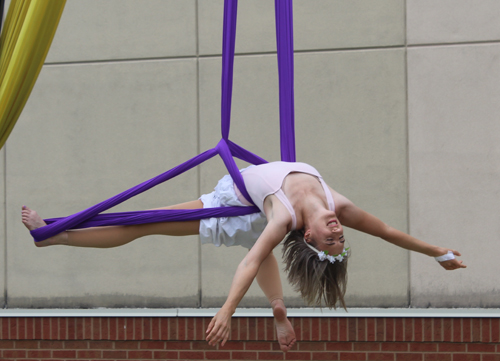 ---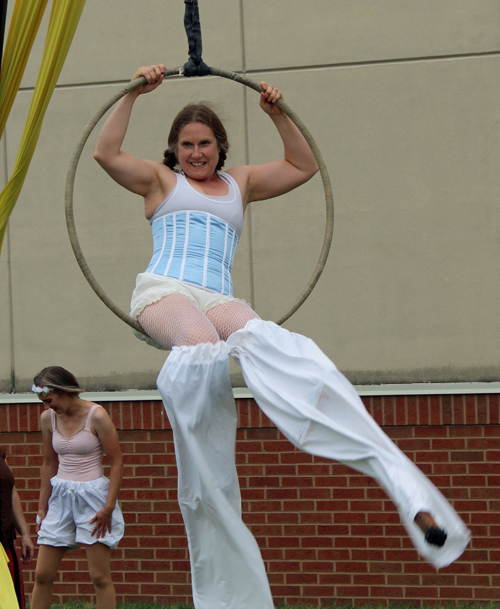 ---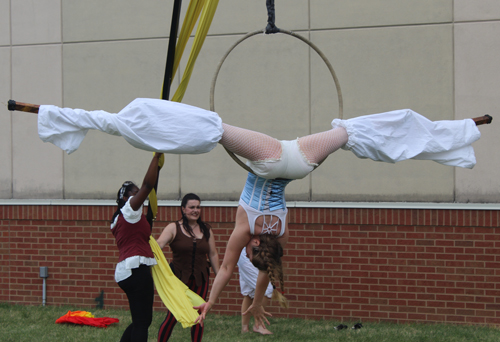 ---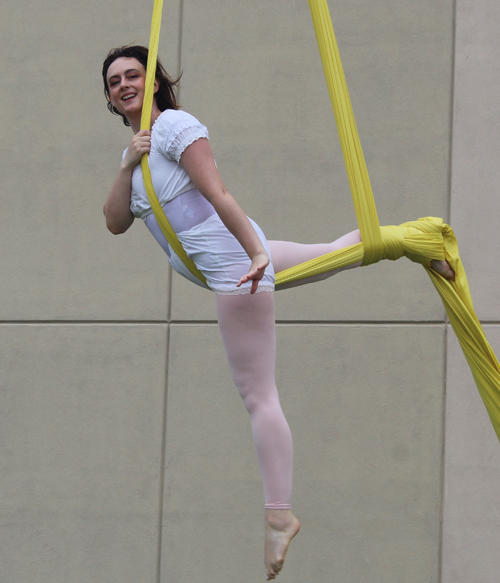 ---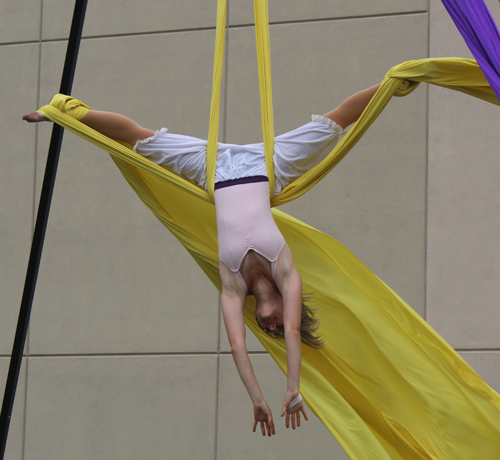 ---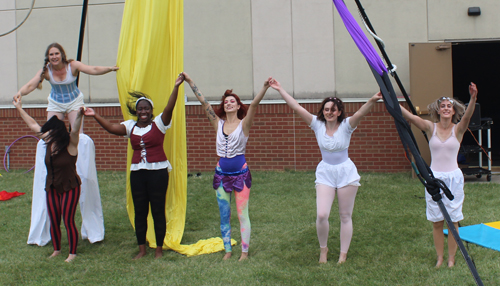 ---
See more from the Knights on Broadway Event
Marionette Show and King and Knights of Bohemia

Jousting by the knights on horseback


---
***
Want to learn about ethnic and cultural events in Cleveland such as this? Sign up for the free eNews and every Tuesday evening you will receive a free e-mail listing the next week's events. It's easy and free.

Fill out the form for the free weekly eNews.
***
---
Back to Top
Back to Cleveland Czechs
Back to Cleveland Slovaks
Back to Cleveland Rusyns