For over 100 years, St. Elias Melkite Catholic church has served as the home of Eastern "Melkite" Catholics in and around Cleveland, Ohio.
"The Church of the Syrian Catholics" was the first name used by Reverend Marsha. Another time he referred to it as "The Church of the Savior for the Syrian Catholics." Then when the church location was changed to the site on East 9th Street in 1906, the church went under the name "The Church of St. Basil for the Syrian Catholics."
However, shortly after the dedication of the new church, the parishioners assembled to choose a patron. Many had a preference for St. George, but the majority being from Zahle and Khirbet Kanafar (where each city had a church dedicated to St. Elias) decided to choose this great Saint and prophet as their patron, and, in April 1908, the church was and has been officially known as "St. Elias Church."
So who was St. Elias? In this short video, A parishioner of St Elias Catholic Church in Cleveland explains who this "powerhouse saint" was and why he is so important.
Enjoy these photos from outside St. Elias Church.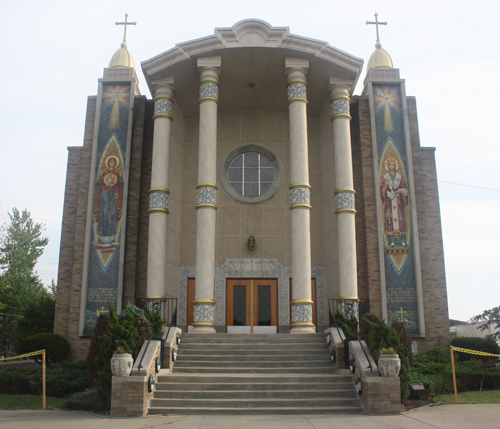 ---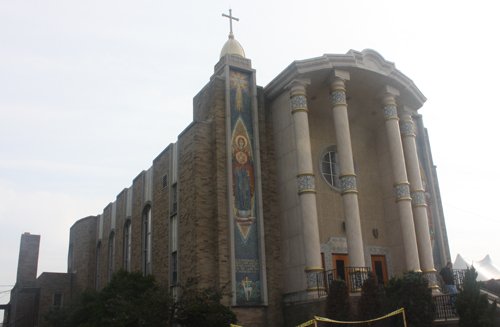 ---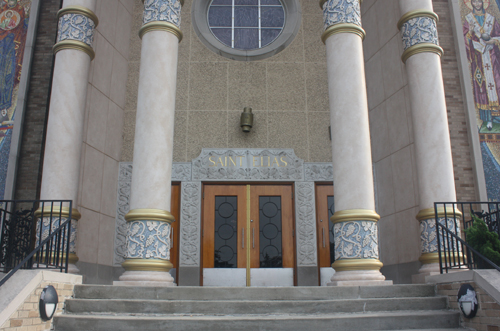 ---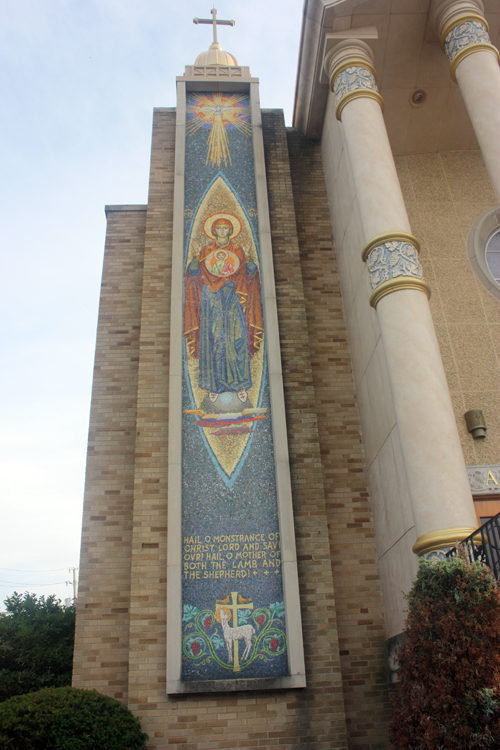 ---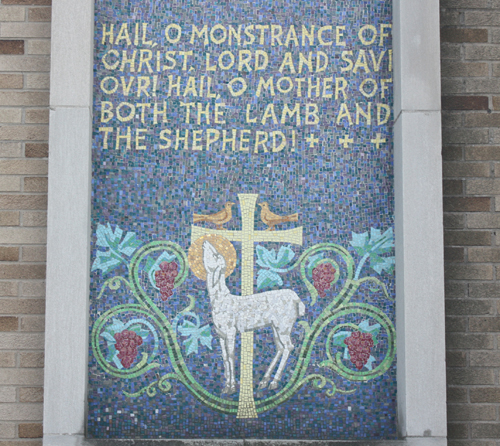 ---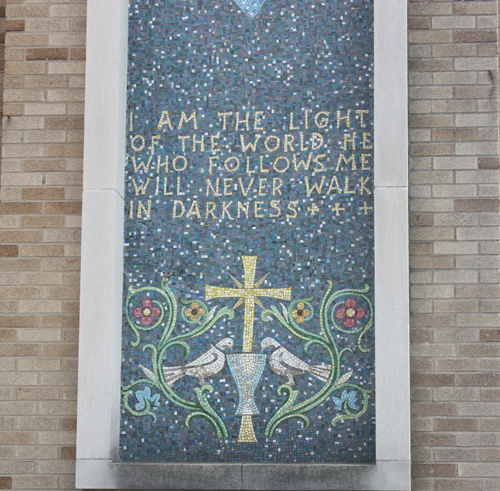 ---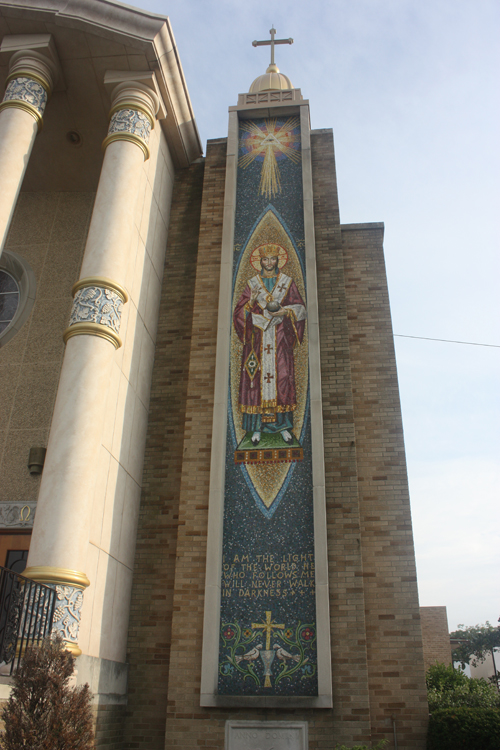 ---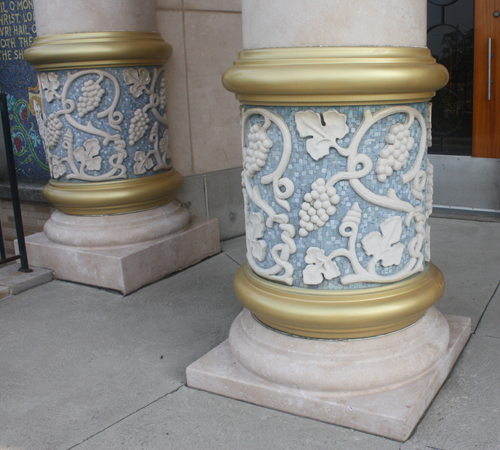 ---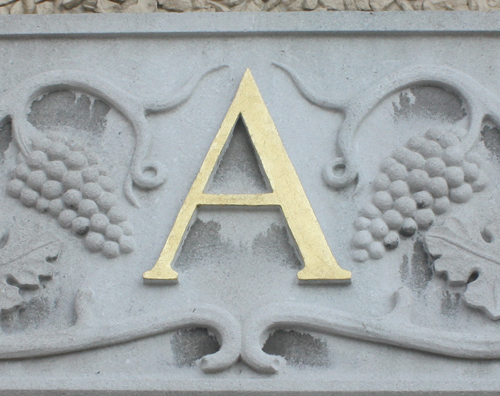 ---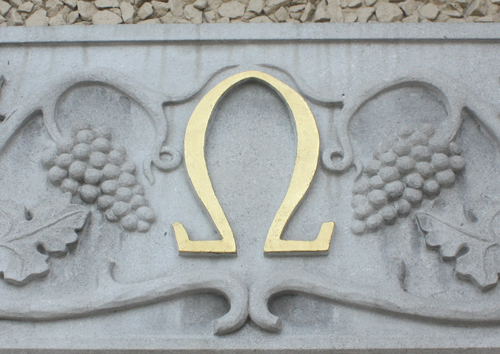 ---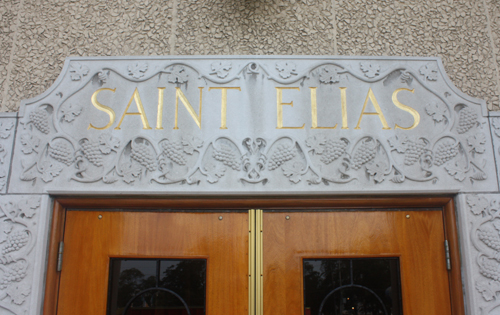 ---
See images of the inside of the beautiful St Elias Church
---
Top of Page
Cleveland Catholic Churches
Back to Cleveland Catholics
Back to Cleveland Lebanese
Back to Cleveland Syrians
Back to Cleveland Middle East