Cleveland International Hall of Fame
2012 Class - Inductors
The people giving the induction speech for the 2012 Class of the Cleveland International Hall of Fame are an impressive and accomplished group. They were eager to induct their friends and colleagues. Learn more in their brief biographical highlights below.
The inductors of the 2012 Class consist of (by alphabetical order of inductee)
---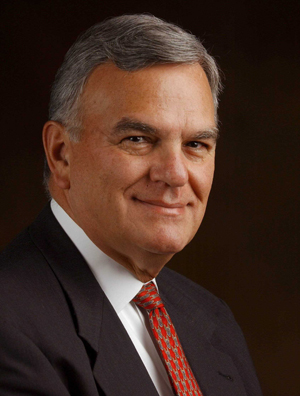 Alex Machaskee



Alex Machaskee is the retired Publisher, President and Chief Executive Officer of The Plain Dealer, Ohio's largest newspaper. In that capacity, he was responsible for the overall policy, operation and direction of the newspaper.

Mr. Machaskee joined The Plain Dealer in 1960. Before being named Publisher in 1990, he had served five years as Vice President and General Manager. Previously, he served as Director of Labor Relations and Personnel, Assistant to the Publisher and Promotion Director. In June, 2006 Mr. Machaskee retired from The Plain Dealer.

Born in Warren, Ohio, Mr. Machaskee worked as a sports reporter and general assignment reporter for the Warren Tribune before joining The Plain Dealer. He is a graduate of Cleveland State University with a bachelor's degree in marketing. Mr. Machaskee was awarded the honorary degree of Doctor of Humane Letters by Cleveland State University in 1995, from the University of Akron in 1998 and from Heidelberg College in 2006.

Mr. Machaskee has been presented with numerous awards throughout his career because of his commitment and leadership in the greater Cleveland community. He was honored by the Urban League of Cleveland with the Whitney M. Young Humanitarian Award, by the World Trade Center Cleveland with the International Executive of the Year Award, by Inside Business magazine with the Nonprofit Board Executive of the Year Award, by the International Services Center with the Golden Door Award and by the Associated Press with a special recognition Award for exemplary service in print journalism. He was inducted into the Northeast Ohio Business Hall of Fame in 2001 and inducted into the Cleveland Journalism Hall of Fame by the Press Club of Cleveland in 2006.

In 1999, Mr. Machaskee was awarded the Ellis Island Medal of Honor by the National Ethnic Coalition Organization, one of the highest national awards in America.

Mr. Machaskee is on the executive committee of the Musical Arts Association of the Cleveland Orchestra and Chairman of International Orthodox Christian Charities. He is an Emeritus Board Member of the Cleveland Museum of Art and past Chairman and current Board Member of the Cleveland Council on World Affairs. Mr. Machaskee is a Board Member of Crime Stoppers of Cuyahoga County, University Circle Inc., St. Vladimir's Orthodox Theological Seminary in Crestwood, New York, Orthodox Christian Network and the Advisory Board of the Cleveland Opera. Mr. Machaskee is a member of the Cleveland Foreign Consular Corps as the Honorary Consul of the Republic of Serbia. He is a member of The Sovereign Order of St. John of Jerusalem, Knights Hospitaller. Mr. Machaskee was the Chairman of the Board of United Way Services for 2002-2003. He also served as Chairman of the 2000-2001 United Way Campaign. In March of 2004, he was named Lifetime Director of United Way Services.

As Chairman of International Orthodox Christian Charities, Mr. Machaskee has traveled to Greece, Serbia, Kosovo, Bosnia, Tbilisi, Beirut, Damascus, Jerusalem, Amman and Ethiopia to oversee the organization's humanitarian efforts.

Currently, Mr. Machaskee is President of Alex Machaskee and Associates, LLC at Key Tower, 127 Public Square, Cleveland, Ohio 44114, 1-216-344-2013. AM&A specializes in Media/Public Relations, Strategic Planning, International Relations, Marketing and Event Promotion.

Mr. Machaskee is interested in the performing arts and is an accomplished musician. He and his wife, Carol, live in Beachwood, Ohio.

Alex is a member of the inaugural class of the Cleveland International Hall of Fame.

Alex Machaskee is inducting José C. Feliciano

Top of Page
---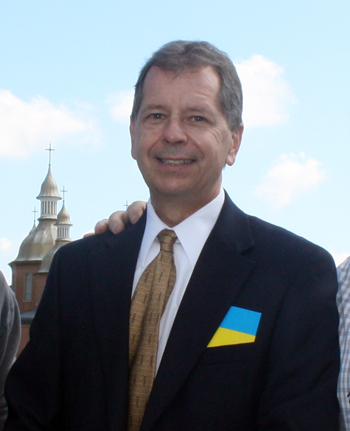 Dick Russ
Dick Russ has been reporting the news to the people of Northeast Ohio for more than 30 years. He currently holds the position of Managing Editor and News Anchor on Cleveland's NBC affiliate, WKYC-TV, Channel 3.
Before coming to Channel 3 in 1999, Dick spent 20 years at WJW-TV in Cleveland, where he hosted the Noon News. In the 1970's he worked at a number of TV and radio stations, including Channel 23 in Akron.
His professional honors include membership in the Ohio Broadcasters Hall of Fame, and the prestigious Silver Circle Award from the National Academy of Television Arts and Sciences (NATAS), recognizing more than a quarter century of exemplary service to the television industry.
Dick is a ten-time winner of the regional Emmy Award, and a two-time honoree by the Ohio Society of Professional Journalists as the state's outstanding television documentarian. He has also been honored with the Gabriel Award, the highest national award for religious TV programming, and is a recipient of the Religious Communicators Council's national award, also for religious TV programming.
He was 2010 Slovenian Man of the Year and is a favorite figure among the city's countless nationality groups.
With the support of his wife Christina, an Eastern Rite Ukrainian-American, he co-founded Eastern Christian Media, the first internet communications network for Byzantine and other Eastern Christian religious programming.
He has served as President of the International Community Council and as a board member of the International Services Center and the American Indian Education Center.
Dick Russ is inducting Ken Kovach

Top of Page


---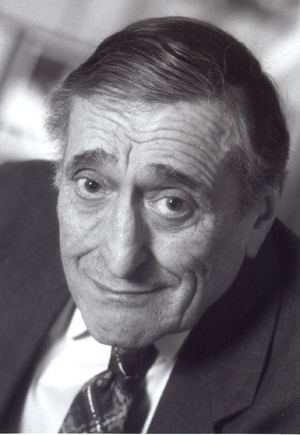 Samuel H. Miller



Samuel H. Miller is co-chairman of the board, and treasurer of Forest City Enterprises, Inc.

A key stakeholder since 1947, Miller has overseen various areas of Forest City. He is particularly credited with spearheading the Company's move into land development.

In addition to his commitment to Forest City, Miller is actively engaged in the Cleveland community and is a nationally recognized leader in the Jewish community. Miller has served on the board of trustees of the following organizations: WVIZ, Urban League, Jewish National Fund, Baldwin-Wallace College, Crime Stoppers, Police Memorial, Medical Mutual of Ohio, Cleveland State University, Notre Dame College, the Catholic Diocese of Cleveland Foundation and John Carroll University.

In addition, Miller is a Lifetime Honorary Trustee of the Jewish Community Federation of Cleveland and National Conference of Christians and Jews, and an Honorary Trustee of Case Western Reserve University. He also participates in the Greater Cleveland Roundtable and serves on the board of directors and executive committee of The Cleveland Clinic. In 2003, he was made a Distinguished Fellow of The Cleveland Clinic Foundation.

Miller is a graduate of Case Western Reserve University, and has an MBA from Harvard Business School. He also served the U.S. Navy from 1942 to 1946.

Sam Miller has received many dozens of honors and awards including the Ellis Island Medal of Honor Award.

Sam Miller is inducting Milton Maltz

Top of Page


---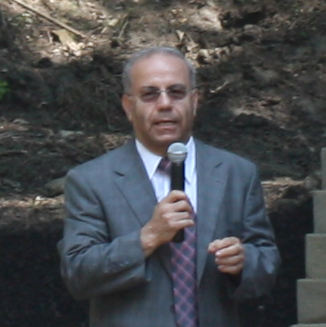 Dr. Wael Khoury
Wael Khoury MD, is a cardiologist at the Cleveland Clinic.
He is also the Syrian American Cultural Council founding president and Syrian Cultural Garden Project Chairman.
Education:
Medical School: University of Damascus, 1975
Internal medicine Residency, Huron and St. Luke's Hospitals, Cleveland Ohio, 1979
Cardiology fellowship, Case Western Reserve University Hospitals, Cleveland, Ohio.1981
Board Certified in Internal Medicine and Cardiology, FACC.
Academic - Professional Positions:
Adjunct Faculty, Cleveland Clinic, 2000- Present
Head of Cardiology, Marymount Hospital, Cleveland Ohio, 1982- Present.
Director of Cath Lab and CHF Clinic, Marymount Hospital, 1990- Present
Marymount Hospital, Chief of Staff 1993-95, V.P. of Medical Affairs 1995-2001
Member, Medical Executive Council, Cleveland Clinic Health System, 1996- Present.
Chairman, standards of practice committee, CCHS, MEC, 2010- 2011
Medical director, Clinical Research Office, Cleveland Clinic Health System, Eastern Region, 2002- 2011.
Principal Investigator, Several Cardiology Research projects, 2005-Present
President, Cardiology Associates of Cleveland, 1981-Present.
Organizational Positions:
1st Vice president, Cleveland American Middle East Organization (CAMEO), 1981-83
Board Member, American Heart Association, Cleveland Chapter, 1993-1997
Board Member, Council on World Affairs, Cleveland Ohio, 1998- Present.
Vice Chair of the Board, Cleveland Council on World Affairs, 2012
Member, Cleveland Committee on Foreign Relations, 1998- Present.
Chairman of the Board, Arab Community Center for Economic and Social Services, ACCESS, Ohio, 2002- 2005
Advisory Board Member, Arab American Anti Discrimination Committee, ADC, Washington, D.C. 2002- Present.
President, National Arab American Medical Association, Ohio Chapter, 1996-1997
National Arab American Medical Association ( NAAMA ), Chairman of the cultural committee and the Syrian Liaison committee, in the 1990`s.
NAAMA`s Secretary, 1998, Vice President, 1999, President Elect, 2000, National president, 2001
Board Member, National Arab American Medical Association Foundation, 2002-2005.
Active and Leading role in numerous medical conventions, seminars, workshops in Syria and other Arab countries 1980`s- 2005
Member, Community Outreach committee, Cleveland Orchestra, 2010- Present
Chairman of the Syrian Cultural Garden project, Cleveland, Ohio, 2008- Present
Dr. Wael Khoury is inducting Mary Rose Oakar

Top of Page


---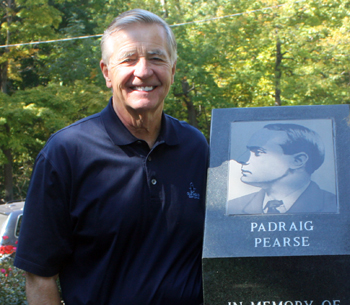 Jack Kahl
Jack Kahl was the owner and CEO of Manco, Inc. for nearly thirty years. He sits on multiple boards and splits his time between writing, speaking, and consulting.
Jack's personal friendship with Sam Walton fueled his entrepreneurial vision and is the foundation for his new book. In Leading From the Heart, Jack shares a lifetime of experience on what it takes to lead.
Jack Kahl has been recognized globally for his innovative approach to business. He was named one of "America's Most Admired CEOs" by Industry Week magazine in 1993. Inc. Magazine honored him as one of three CEOs in America to benchmark leadership practices, and Cleveland Magazine named him the "Best Boss in Town" in 1996 and 2000.
Jack earned these accolades as an entrepreneur and the creator of Duck® Tape. He used servant leadership and a caring culture to grow his company, Manco, Inc. from a small industrial tape distributor into a leading global consumer products company. He bought Manco with $10,000 cash and an $182,000 loan in 1971, and sold the business to the Henkel Group nearly three decades later when sales topped $180 million.
Under his leadership, Manco was the first company to receive three Wal-Mart "Vendor of the Year" awards and OfficeMax's "Vendor of the Year - Supply Chain" Award. Manco was also one of the revolutionary companies featured in Jim Collin's best-selling book, Built to Last.
Jack serves on the boards of several private companies. Jack has been the keynote speaker for conferences and companies around the globe, including IBM, AT&T, KPMG, and Michael Hammer's Reengineering Conference. He also has lectured at business schools around the country. In addition, he has been featured in the Wall Street Journal, USA Today, Industry Week, CEO Brief, Forbes, Fortune Small Business, and Inc. Magazine, talking about Manco and his visionary approach to business.
Jack was the recipient of the School Home Office Products Association's "Lifetime Achievement Award," Beta Gamma Sigma's "National Medal for Entrepreneurship," and Cleveland's "Philanthropist of the Year Award."
Jack is a strong supporter of education. He currently serves on the Board of Trustees at John Carroll University and St. Edward High School in Cleveland. He was named "Outstanding Alumnus" and "Alumnus of the Year" at both institutions. John Carroll University established a "Kahl Chair in Entrepreneurship" in 1998. St. Edward High School dedicated its new student center, the "Jack Kahl Student Life & Leadership Center" in 2000.
He is the former chairman of Students In Free Enterprise (SIFE), an organization that reaches more than 800,000 college students. SIFE dedicated a wing of its new world headquarters the "Jack Kahl Entrepreneurship Center" in 1999.
Jack is the proud father of five children and thirteen grandchildren. He currently resides in Avon Lake, Ohio.
Jack Kahl is inducting Fr. Jim O'Donnell

Top of Page


---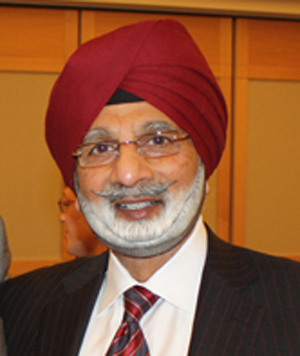 Ratanjit Sondhe
Ratanjit is an internationally renowned author, writer, and columnist. He was born in Bikaner, Rajasthan, India on December 30th, 1939. His charming parables and captivating real-to-life stories have touched the hearts, minds, and souls of his readers. His stories are relatable, and easy to comprehend so that anyone can benefit from his experience and wisdom to create an empowering, joyful and stress-free life!
Ratanjit became famous in the whole world in the past 12 years for writing hundreds of quotes, and many award winning papers, plus many honored articles. Ratanjit's most succesful and also his first book, is "The Secret of Success", which he wrote in 1995 and released it again in 2007 with the new title "The Secret of Our Ultimate Success".
Ratanjit is also a Radio and TV Personality. His charismatic personality, quck wit and the ability to answer any question simply and inteligently gave him alot of success in hosting for TV and Radio Channels. Ratanjit hosts a weekly Radio Program, "Quick Thoughts", and also the International TV Program. All three are titled Stress-Free Living and highlight a different real world topic like success, wealth, motivation, luck, relationships, quality, and values to name only a sampling.
In 1968, Ratanjit emigrated from India, his country of origin, and went to the United States to complete his Ph.D in Polymer Chemistry. Ratanjit didn't take long to adapt to his new environment. He found himself at home in America, where he saw opportunities plentiful for anyone willing to work hard, take risks, and operate on solid principles.
He worked through many difficulties and founded POLY-CARB, a global multi-million dollar construction and road-building materials corporation that was acquired by The Dow Chemical Company in 2007. POLY-CARB was structured on a modern-style leadership paradigm in which there were no bosses or titles, and team members were given direction by the company's mission statement, path, and operating principles.
After serving as Chairman and CEO of POLY-CARB for 34 years, Ratanjit became a consultant dedicating considerable time towards uniting our global community through economic development and service-oriented initiatives.
Ratanjit currently serves on executive boards and advisory councils for international business groups, privately held corporations, universities, and non-profit organizations. He is the founder of various entrepreneurial organizations and business groups, and most recently, is credited as a founding father of the ground-breaking Multicultural Business Development Center (MBDC), a nationwide initiative between the National Urban League, the Kauffman Foundation, and the Business Roundtable that helps to develop new, culturally diverse business enterprises.
Internationally, Ratanjit has traveled as an Ambassador of Humanity, strengthening international commerce and trade relations between the United States and the countries of China and India. Additionally, he has led various trade delegations and has served as official Ambassador to India by the World Trade Center Cleveland.
Ratanjit Sondhe is inducting Dr Jaya Shah

Top of Page


---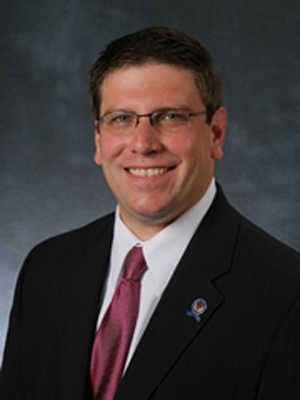 Joe Cimperman
Councilman Cimperman currently serves as the Chair of the Health & Human Services Committee and as a member of the Legislation, Public Parks Property and Recreation and Community and Economic Development Committees on Cleveland City Council.
In addition, Cimperman serves as a member of the Board for the Maltz Museum of Jewish Heritage, Cleveland Film Society Board Member, Advisor to the Slovenian Museum and Archives, Advisory Board Member to Shoes and Clothes for Kids, Board Member of Computers Assisting People, and serves with the Tremont Resident Senior Corporation.
Councilman Cimperman graduated from St. Ignatius High School in 1988 and John Carroll University in 1992. While at John Carroll, Councilman Cimperman founded Project GOLD, an award-winning international service organization dedicated to helping underprivileged families. After college, Councilman Cimperman worked with Cleveland's I Have a Dream Foundation, a program which provides opportunities for low-income children to pursue higher education and equips participants with the skills and knowledge necessary to succeed. /p>
During two years of service as a member of the Jesuit Volunteer Corps (JVC), Cimperman worked with developmentally challenged adults in Portland, Maine, and at the Don Miller AIDS Hospice in Baltimore, Maryland. After working with the JVC, he returned home to serve as an outreach worker at the West Side Catholic Center.
In 2003, he was selected as a Fellow for the German Marshall Memorial Fellowship, a program of the German Marshall Fund. As a Fellow, Cimperman traveled with a delegation of American officials to Brussels, Belgium; Frankfurt, Germany; Rome, Italy; Bratislava, Slovakia; and Paris, France. The goal of this intensive and prestigious civic leaders program is to build a stronger transatlantic bridge between the United States and Europe.
Currently serving in his fourth term on Cleveland City Council, Joe Cimperman is a senior member of the body and is highly regarded by constituents, peers and outside observers for his keen political insight, ability to build meaningful connections and willingness to tackle important issues of relevance to the entire community. The ward represented by Councilman Cimperman is one of the largest and most diverse in Cleveland and includes downtown and the surrounding neighborhoods of St. Clair-Superior, Tremont, Ohio City/Near West, Duck Island, Old Brooklyn and Brooklyn Centre.
Councilman Cimperman lives with his wife and daughter in Ward 3.
Joe Cimperman is inducting Vlad Rus

Top of Page


---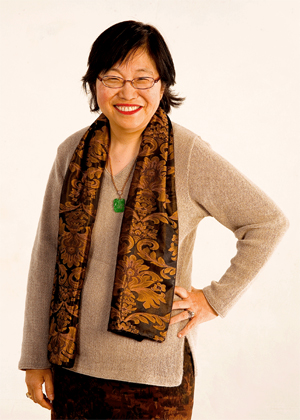 Margaret W. Wong
Margaret W. Wong is a member of the 2010 inaugural class of the Cleveland International Hall of Fame.
In more than 25 years of practice, Margaret Wong has built Margaret W. Wong & Associates Co., L.P.A. into a firm nationally and internationally renowned for its knowledge in immigration and nationality law. She is the current co-chair of the Immigration Law Committee for the National Asian Pacific American Bar Association, and chair of the Cleveland Bar Association's Immigration Law Section.
Ms. Wong has received the highest rating, AV, from Martindale-Hubbell, based on both legal ability and general-ethics standards. Her peers have named her a "Leading Lawyer," an exclusive list that has been published in Inside Business Magazine since 2001. She is listed as a 2004 "Super Lawyer" in Cincinnati Magazine, a distinction reserved for the top 5% of lawyers. She has also been listed as one of the "Best Lawyers in America."
Because of her personal experience as an immigrant, Margaret Wong combines qualities Americans admire: an immigrant's work ethic, an entrepreneur's drive, a keen sense of resourcefulness, and the utmost compassion for those in need. In 1950, Margaret Wong was born in the former British Colony of Hong Kong. Months earlier, her Chinese parents fled the political repression and civil war caused by the Communist takeover of China.
Based on her own experience of obtaining a green card and U.S. citizenship under U.S. immigration law, Margaret Wong recognized that companies and individuals need sound guidance in this highly regulated, seemingly arcane, and sometimes frustrating regulatory area. She founded Margaret W. Wong & Associates with one desk and no secretary. Her practice now includes six attorneys and 35 other staff members.
Over the last two decades Margaret Wong has helped employers obtain work permits for their executives and has assisted thousands of people in coming to the United States to become permanent residents, advance their educations, work, and pursue opportunities. Her clients come from every country around the world, from every walk of life, and range from governmental and corporate to ordinary people. The law firm's talented team handles every kind of immigration problem; its staff is multilingual, with proficiency in languages including Mandarin, Cantonese, Hindi, Tagalog, Russian, Spanish, French, German and Japanese. Executives and large law firms seek her help when they have tough immigration problems. She is known for speed, quality, honesty and persistence.
She has won numerous awards, including two for philanthropy - the Margaret Ireland Award from the Cleveland Women's City Club and the 1997 Creative Philanthropy Award from the Women's Community Foundation. Crain's Cleveland Business has named her to their "Women of Influence" list and Cleveland Magazine has included her with its "Most Interesting People." Margaret Wong also received the highly coveted Ellis Island Medal of Honor in May 1998 for her outstanding achievements and contributions to the multicultural fabric of the United States. She was inducted into the Ohio Women's Hall of Fame in 2000. Other honors and awards include an Outstanding Alumni Award from State University of New York at Buffalo, the Trailblazer Award from NAPABA, Kent State University's Social Responsibility Award, and the Leadership Award from the United Black Fund.
Margaret Wong is a civic leader who educates and inspires others. While she was serving as the first Asian-American president of the Cleveland Chapter of the Federal Bar Association, the Cleveland chapter won the coveted Chapter Activity Award. The Ohio Supreme Court appointed her a charter member of the Continuing Legal Education Commission for attorneys, where she is currently serving as a member of its Racial Task Force. She has presented numerous seminars on immigration and naturalization law for bar associations and the public.
Committed to giving something back to the community and to mentoring young professionals, Ms. Wong has volunteered her time and expertise on boards of diverse organizations, including Notre Dame College, Cuyahoga Community College Foundation, Northeast Ohio Commission on Higher Education, Cleveland Bar Foundation, Ohio State Bar Foundation, American Immigration Lawyers Association, Asian Bar Association, Town Hall, University Hospitals Health System, St. Vincent Hospital Health Care System, United Way Services, and the Cleveland State University and Case Western Reserve University Law School Advisory Boards. Ms. Wong is also a life member of both the Eighth Judicial District Court and the Federal Sixth Circuit Court. Margaret is also an Urban League Board Member and VP.
Ms. Wong has offices in Cleveland, Ohio; Columbus, Ohio and Detroit, Michigan. She is admitted for practice in Ohio, New York and the District of Columbia; and is approved for admission in Michigan.
Margaret Wong is inducting Anthony Yen

Top of Page


---
Back to the Cleveland International Hall of Fame
---