New to the 2017 Cleveland Asian Festival was a demonstration of Asian cooking. Nancy from Pho Thang Cafe and her assistant Susan gave the demonstration.
First was a Vietnamese Chicken Cabbage Salad
NOTE: Images below with a white arrow in the middle are videos. (The other images are just photos) You can click on the white arrow to watch the video of whatever is described. Make sure your speakers are on and you can make the video full screen once it begins by clicking the icon in the lower right corner.
---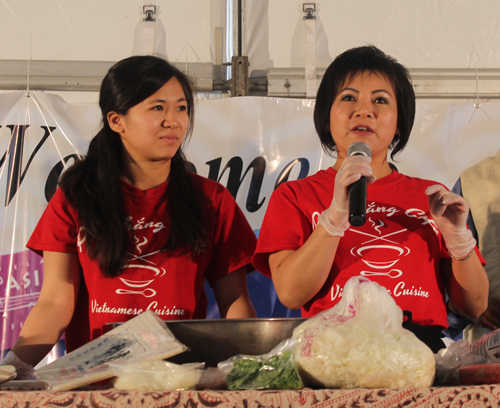 Susan and Nancy from Pho Thang Cafe
---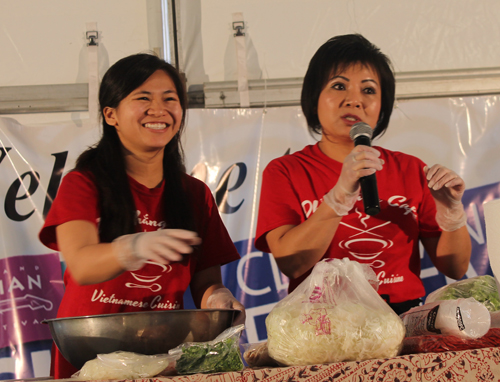 ---
The other dish was Vietnamese Summer Rolls
---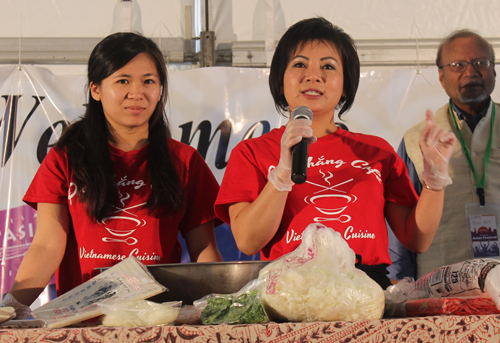 Susan and Nancy from Pho Thang Cafe
---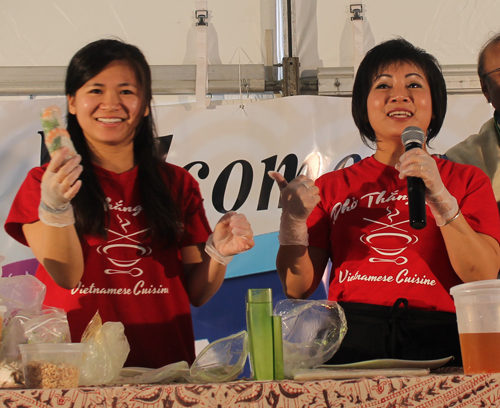 ---
See more recipes and cooking techniques at ClevelandCooks.Com
Indian cooking demo at 2017 Cleveland Asian Festival
Back to main 2017 Cleveland Asian Festival page
Back to Top
Back to Cleveland Vietnamese
---