The Syrian community joined the Cleveland Cultural Garden family with an official launch celebration on Sunday May 29, 2011.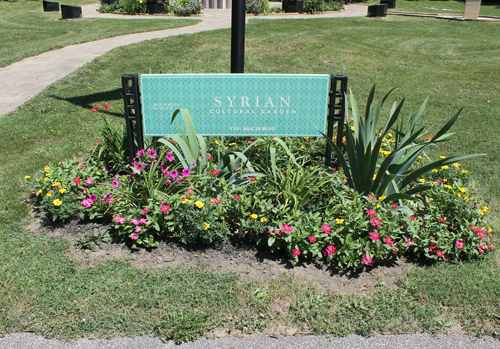 ---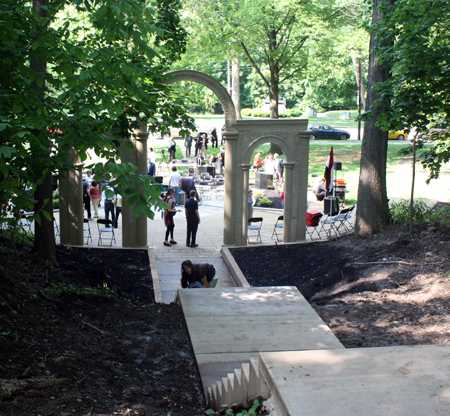 Stairs from East Blvd. traverse down to the
main Garden site on MLK. Blvd.


---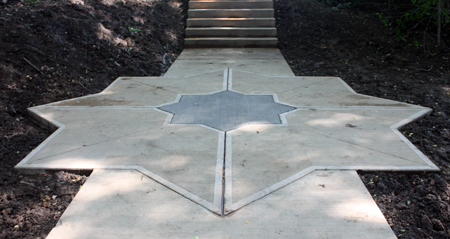 This design appears halfway down the stairs


---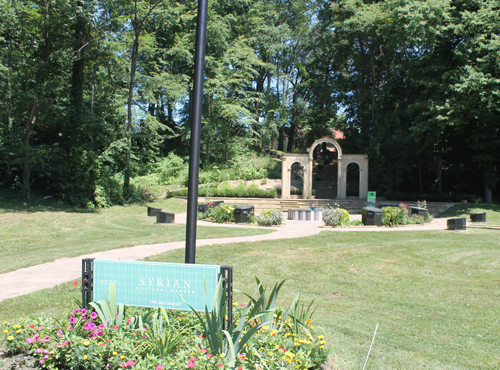 Approaching the Syrian Cultural Garden from MLK Blvd.


---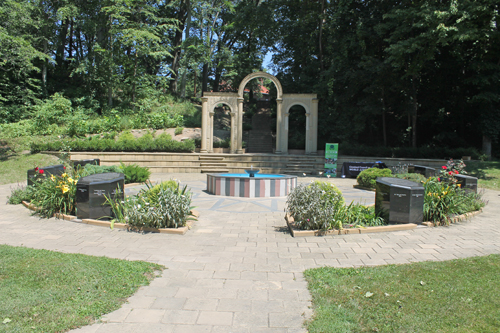 ---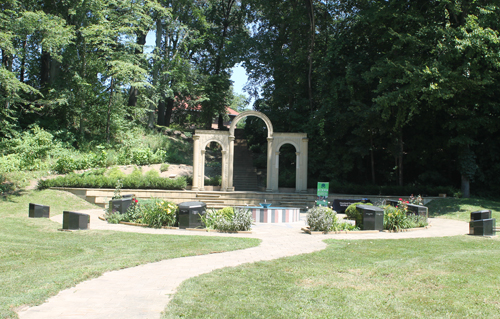 ---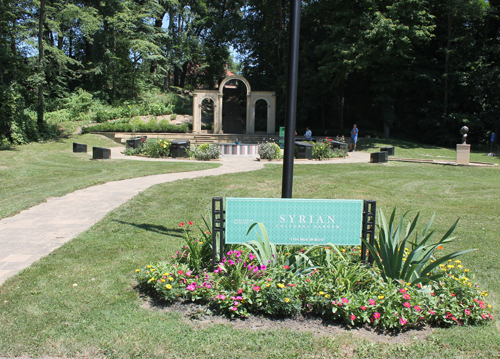 ---
***

Stay informed about the local Syrian (and/or Lebanese, Iraqi, etc.) community by signing up for the free Cleveland Syrian eNews mailings. You can select other groups as well. It's easy and free.

Fill out the form for the free Syrian eNews.

***

---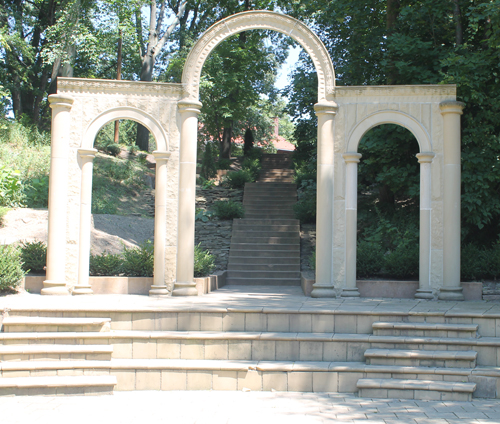 Replica of the Arch of Palmyra


---


Fountain in Syrian Cultural Garden


---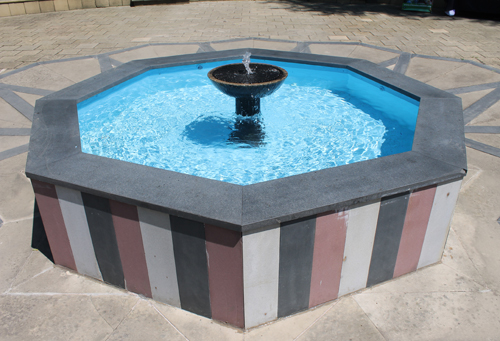 ---
Various aspects of Syria's history and culture are inscribed in pedestals circling an Arabic Fountain in the middle of the Garden.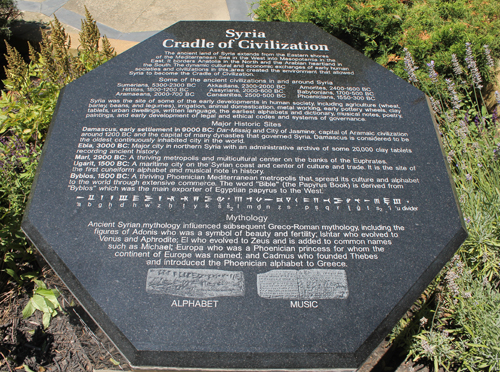 Syria - Cradle of Civilization


---


Legacy of Arab Culture


---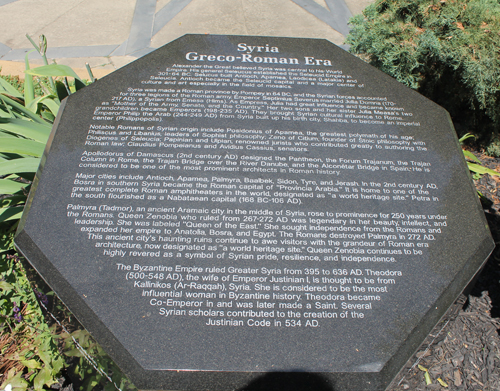 Syria in the Greco-Roman Era


---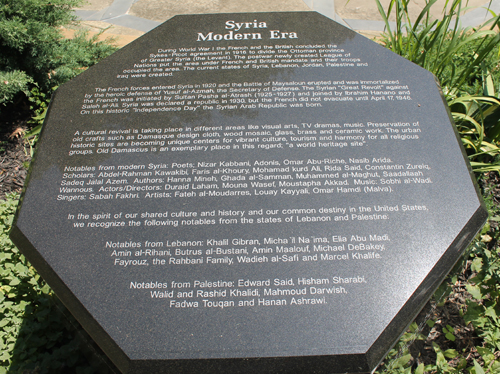 Modern Era Syria


---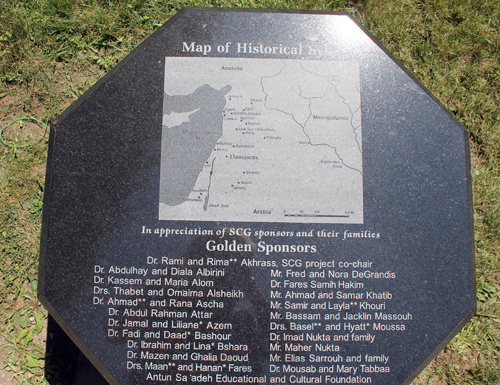 Map of Historical Syria


---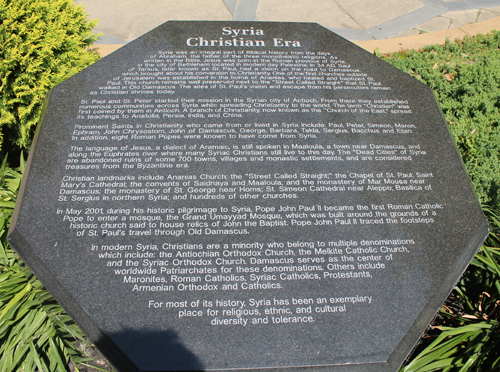 Syria Christian Era


---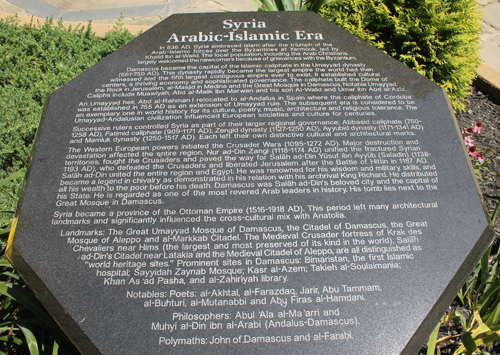 Syria Arabic-Islamic Era


---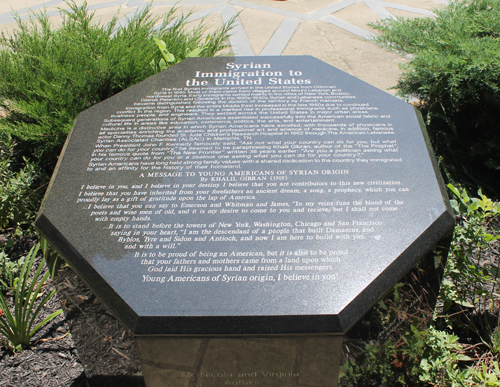 Syrian Immigration to the United States


---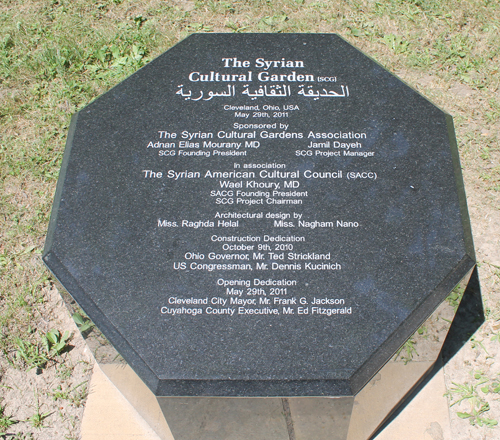 Leaders of Syrian Cultural Garden


---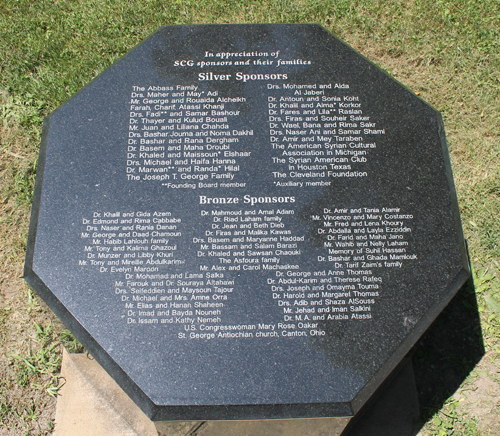 Sponsors of Syrian Cultural Garden


---
---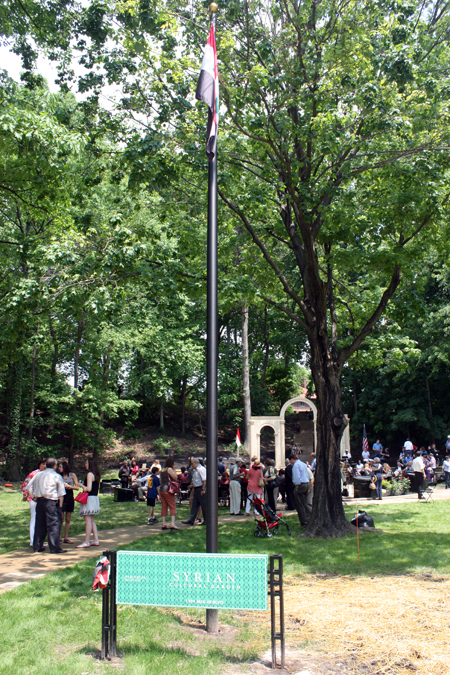 ---
A bust of Syrian poet Nizar Qabbani was added to and dedicated in the Syrian Cultural Garden on September 12, 2015.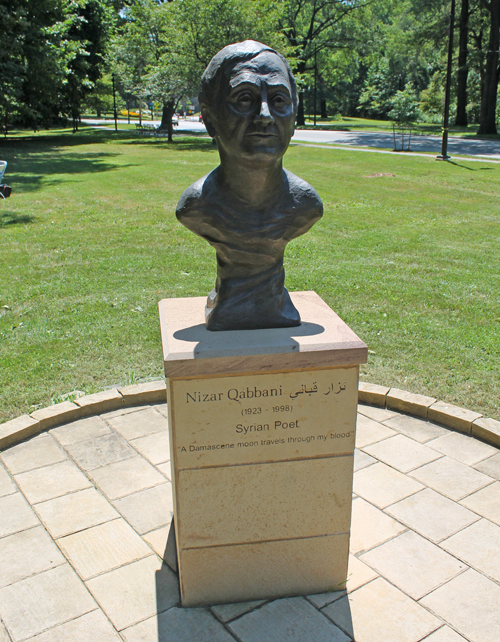 Syrian poet Nizar Qabbani
See photos and videos of the Nizar Qabbani bust dedication
See photos and video from the launch celebration of the Syrian Cultural Garden
---
Top of Page
Back to Cleveland Syrians