The Syrian Cultural Garden is one of 35 (and growing) in a chain of Cultural Gardens in Cleveland Ohio. It was dedicated in 2011 and includes features such as the Arch of Palmyra, the Amphitheater of Basra, the Syrian Arch and the Arabic Fountain, all decorated with authentic colors. The span of Syrian history is carved on the top surfaces of six pedestal columns, one square meter each. The landscape has Damascene roses. The garden also includes a bust of famed Syrian poet Nizar Qibanni, by the artist Leila Khoury.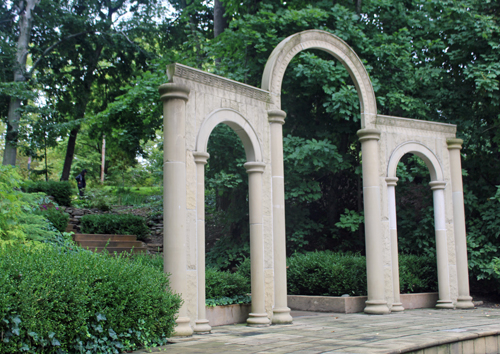 Arch of Palmyra in Syrian Cultural Garden



Cleveland Cultural Gardens Federation President Dr. Wael Khoury, Syrian Cultural Garden president Adnan Mourany and Executive Committee member Jamil Dayeh hosted a reception in the Syrian Cultural Garden on Labor Day 2022.

Syrian Cultural Garden leaders
Adnan Mourany, Jamil Dayeh and Dr. Wael Khoury



About 150 attended despite the rainy weather. They socialized, viewed the art, ate Syrian food and listened to Dr. Khoury and the artist talk about the Garden and the art.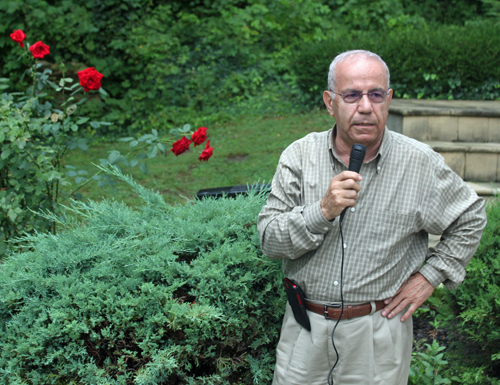 Dr. Wael Khoury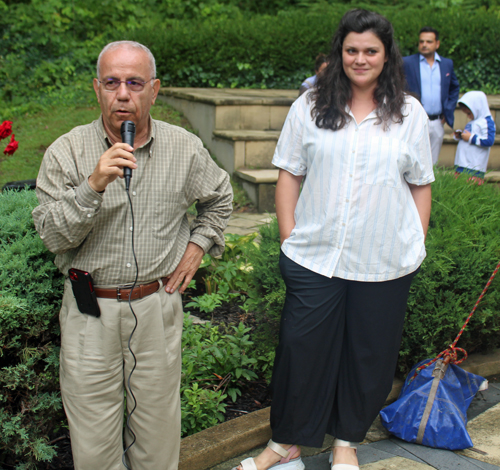 Dr. Wael Khoury and Diana Al-Hadid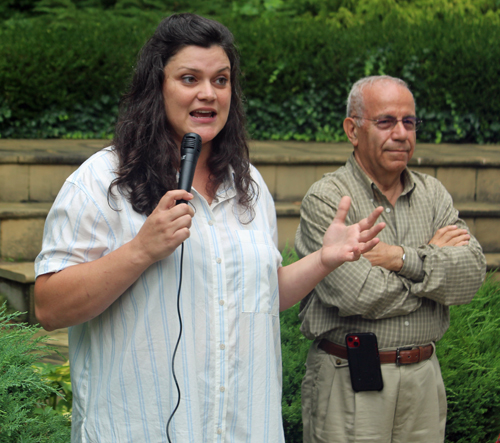 Diana Al-Hadid and Dr. Wael Khoury



This video (below) includes the remarks and introductions by Dr. Khoury and artist Diana Al-Hadid and a quick look at the art and people viewing it.



FRONT International: Cleveland Triennial for Contemporary Art launched in 2018 and is a free, public contemporary art exhibition comprised of artist commissions, performances, films, and public programs that takes place across Cleveland, Akron, and Oberlin every three years. One of the 2022 projects was showcased in the Syrian Cultural Garden.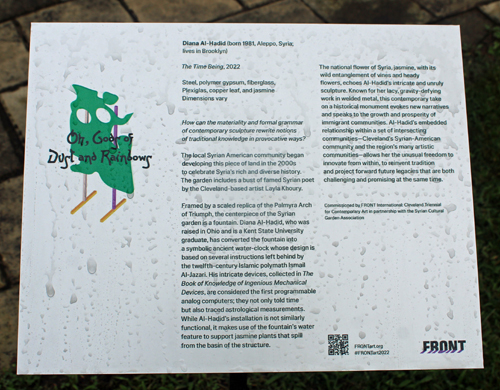 Diana Al-Hadid, who was raised in Ohio and is a Kent State University graduate, has converted the fountain into a symbolic ancient water-clock whose design is based on several instructions left behind by the twelfth-century Islamic polymath Ismail Al-Jazari.

His intricate devices, collected in The Book of Knowledge of Ingenious Mechanical Devices, are considered the first programmable analog computers; they not only told time but also traced astrological measurements. While Al-Hadid's installation is not similarly functional, it makes use of the fountain's water feature to support jasmine plants, the national flower of Syria, that spill from the basin of the structure.

Here are some images of the artwork in the Syrian Cultural Garden.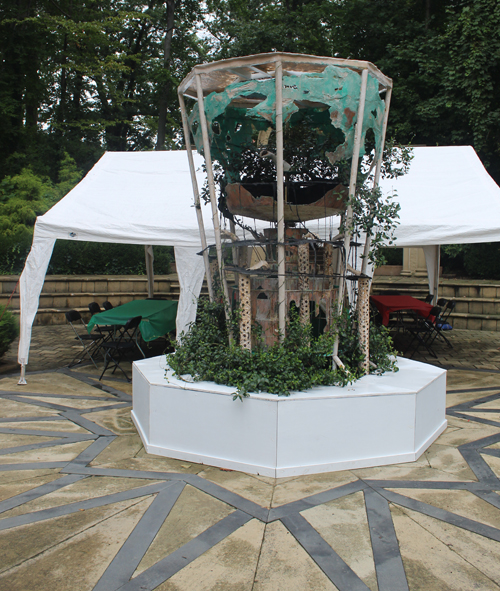 Diana Al-Hadid art in the
Syrian Cultural Garden in Cleveland Ohio


---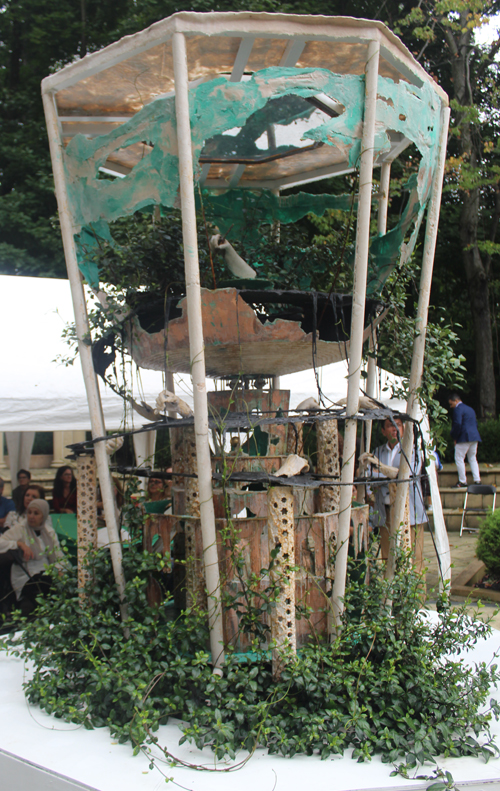 ---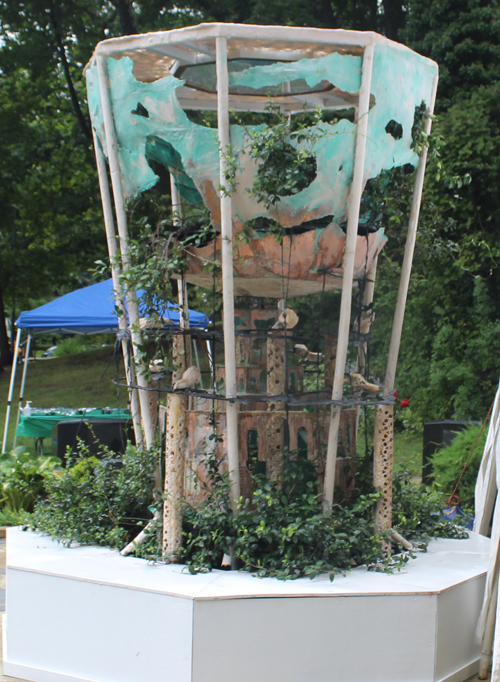 ---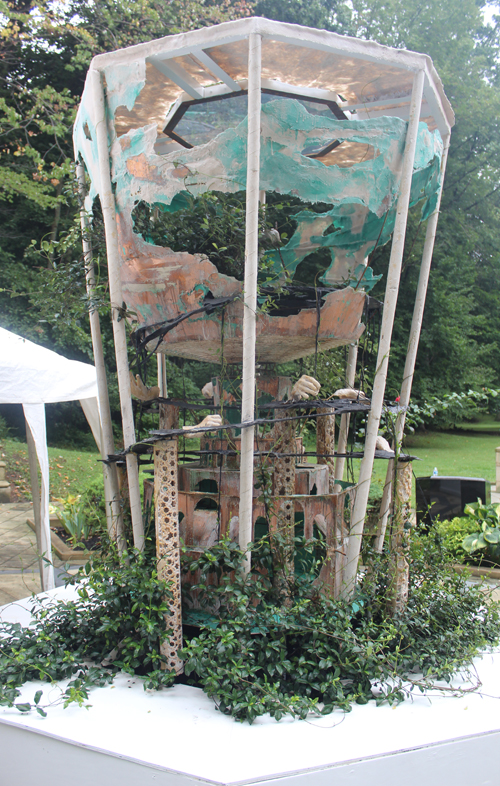 ---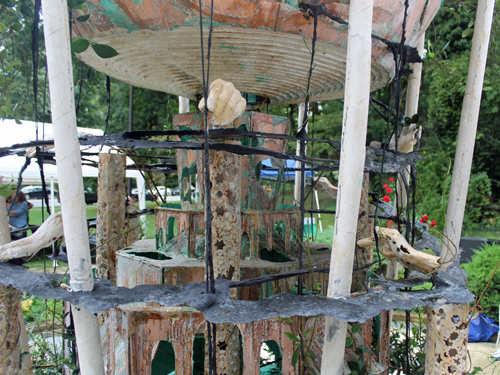 ---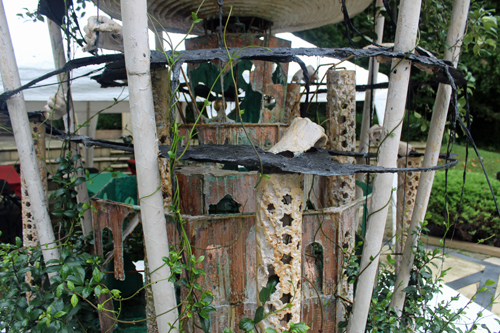 ---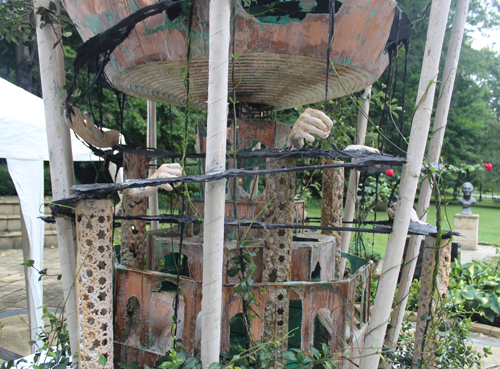 ---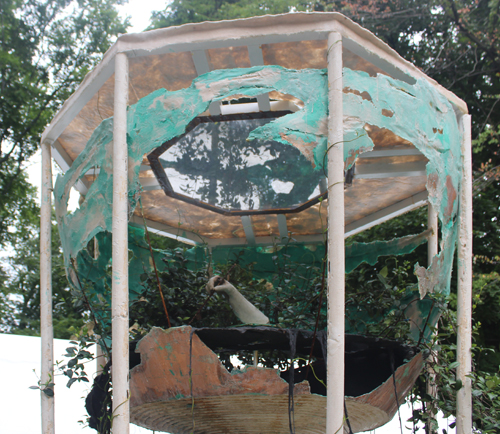 ---
***
Want to learn about ethnic and cultural events in Cleveland such as this? Sign up for the free eNews and every Tuesday evening you will receive a free e-mail listing the next week's events. It's easy and free.

Fill out the form for the free weekly eNews.
***
---
Enjoy these other images from the Syrian Garden event.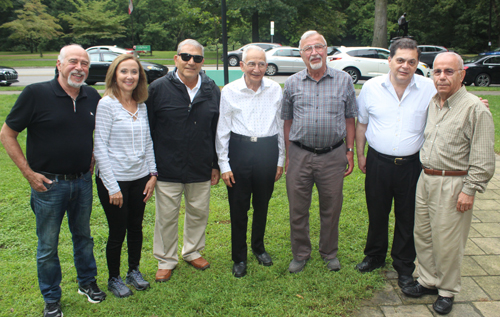 ---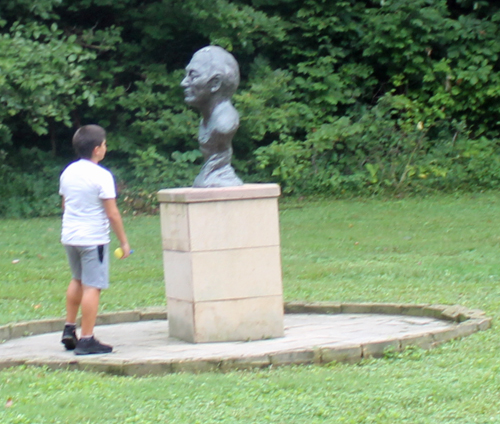 Discovering Nizar Qabbani


---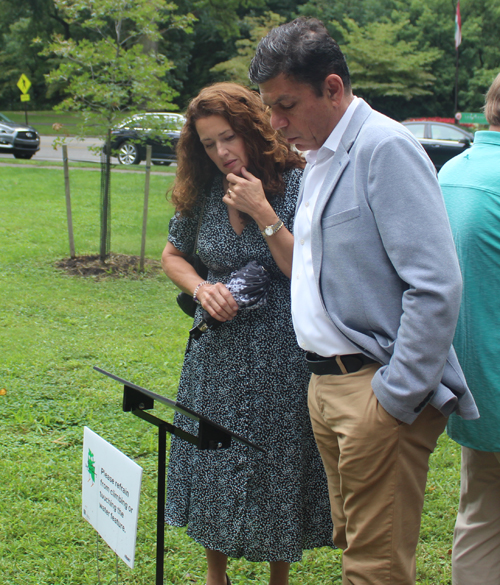 ---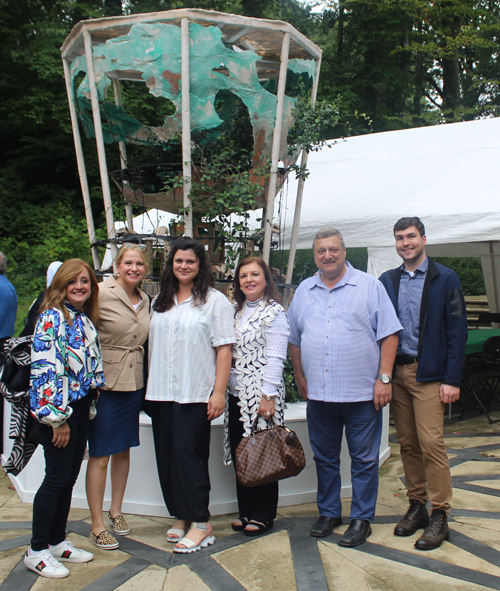 ---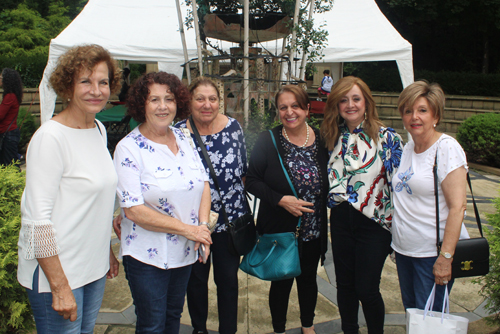 ---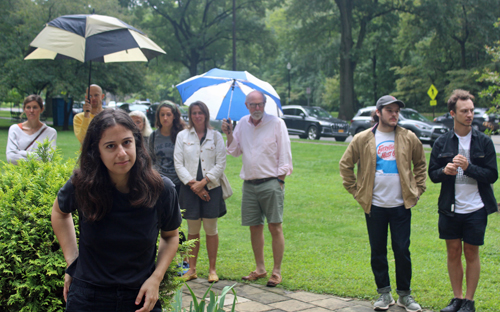 ---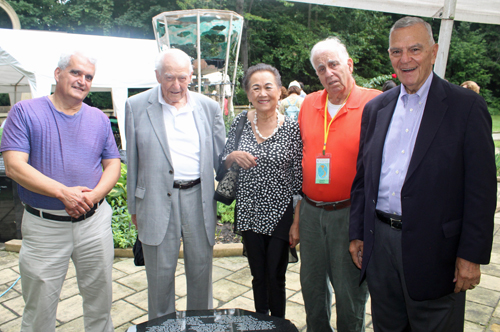 ---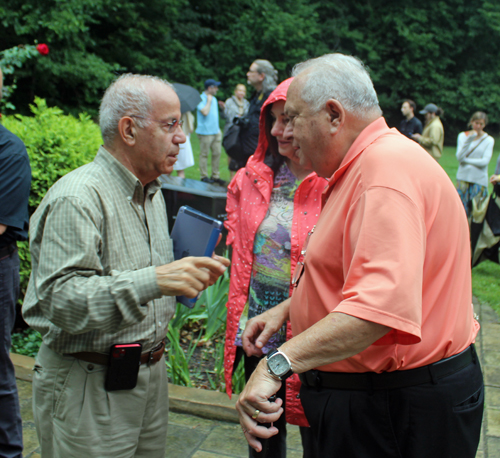 Dr. Wael Khoury with Ann and Lou Frangos


---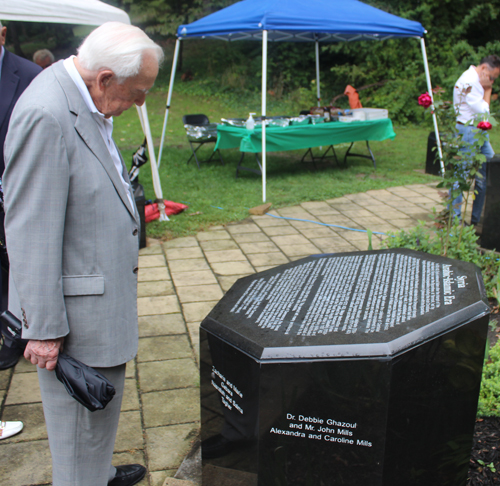 Dick Pogue reading about Syrian history


---
---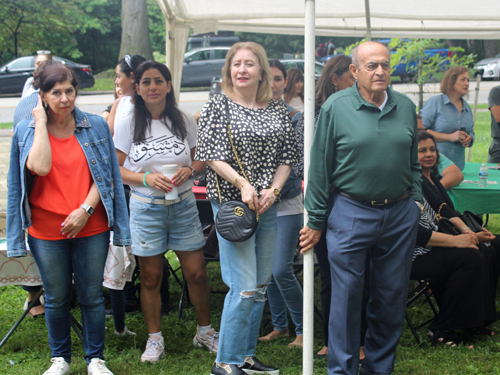 ---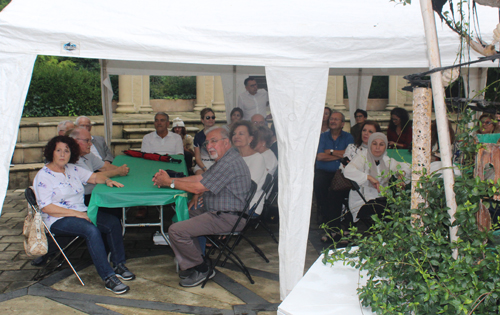 ---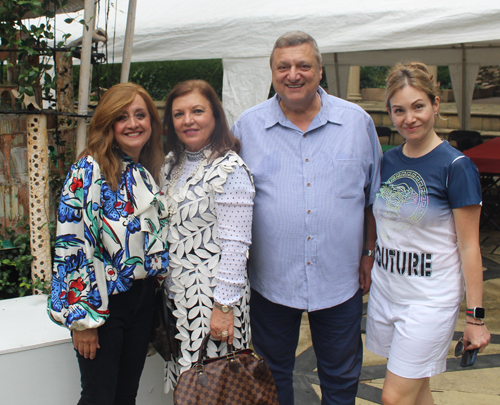 ---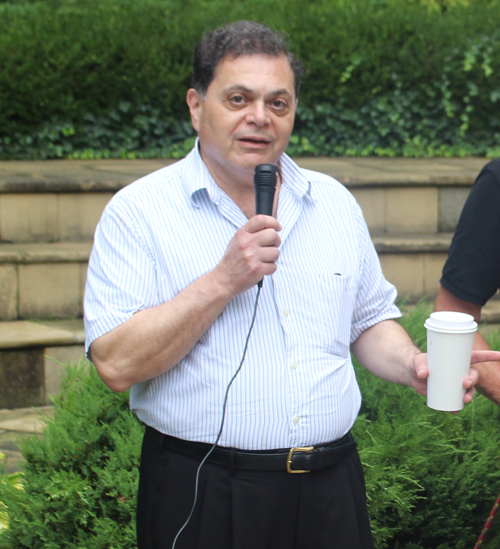 Adnan Mourany, president of Syrian Cultural Garden


---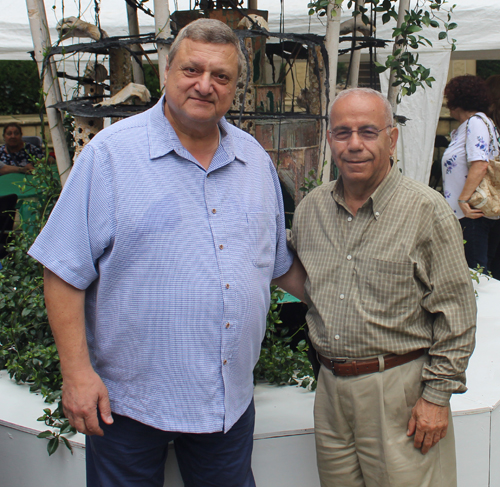 Pierre Bejjani and Dr. Wael Khoury


---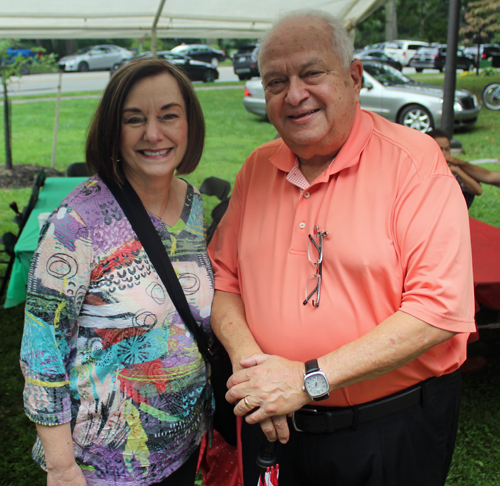 Ann and Lou Frangos


---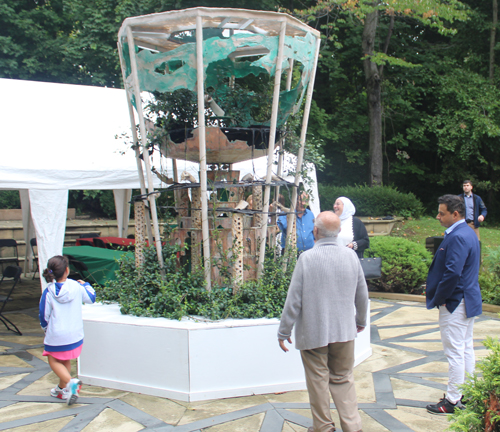 ---
Thank you to Dr. Wael Khoury, Adnan Mourany, Jamil Dayeh and other Syrian Garden leaders as well as Front International and, of course, the artist Diana Al-Hadid for bringing this impressive art to Cleveland.

Top of Page

Back to Cleveland Syrians