The 10th Annual Carpatho-Rusyn Vatra was produced by the Cleveland Chapter of the Carpatho-Rusyn Society. The Vatra was held at Carpathian Hall at the Cathedral of St. John the Baptist in Parma Ohio.
The Kecera Folk Ensemble from Jakubany, Slovakia performed at the 10th annual Carpatho-Rusyn Vatra. This tour was the first time performing in the US for Kecera.
They come from the Rusyn village of Jakubany in Northeastern Slovakia which has a rich cultural heritage, including distinctive folklore, music, dance and costume. The villagers of Jakubany developed these traditions based on their relationships with the forests, pastures and mountains that surround them. In fact, "Kecera" is named after a small mountain on the outskirts of their village.
This performance was about the Saint Andrew's Day tradition where young Rusyn women concealed names of young men in the pirohi (pierogi) hoping they would become their husband.
---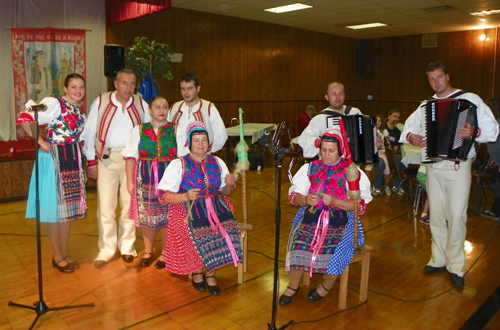 Kecera Folk Ensemble from Jakubany, Slovakia
---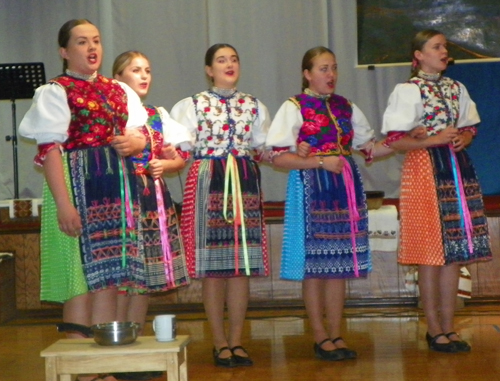 ---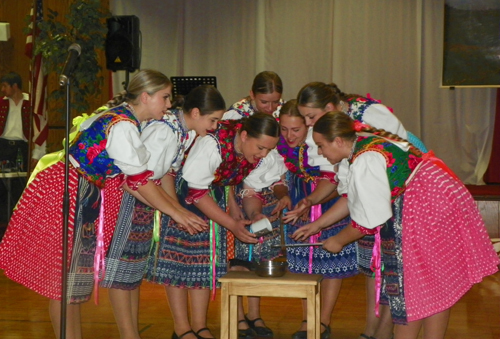 ---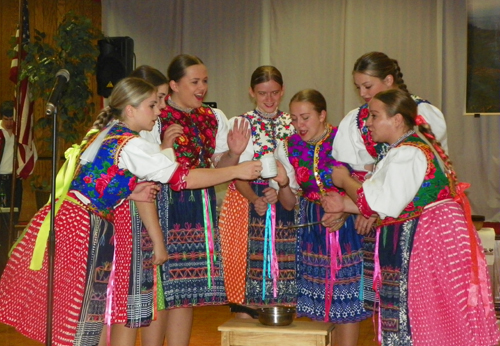 ---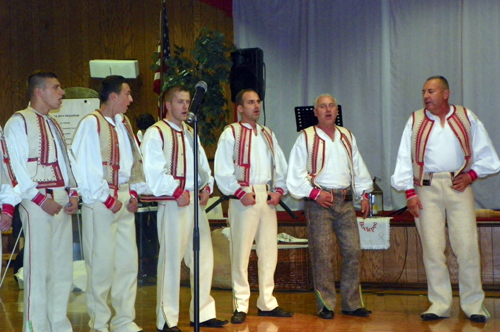 ---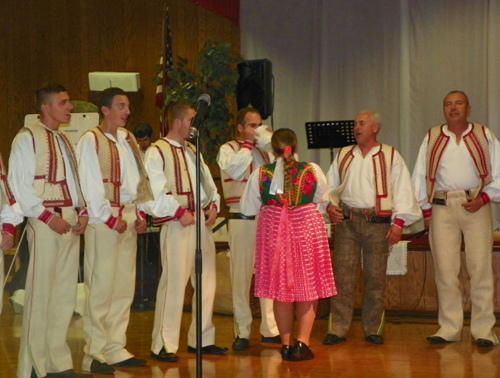 ---
Stay informed about the news and special events of the Carpatho-Rusyn community and any other Group(s) you choose (Polish, Slovak, Ukrainian, etc.)by signing up for the free ClevelandPeople.Com e-newsletter
---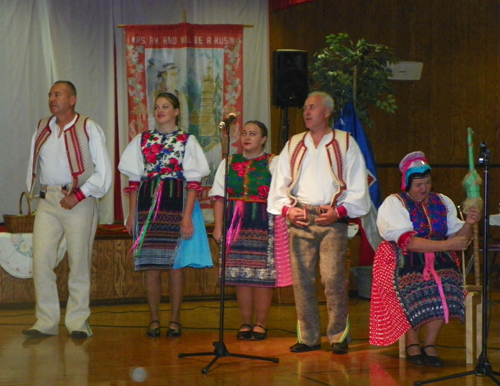 ---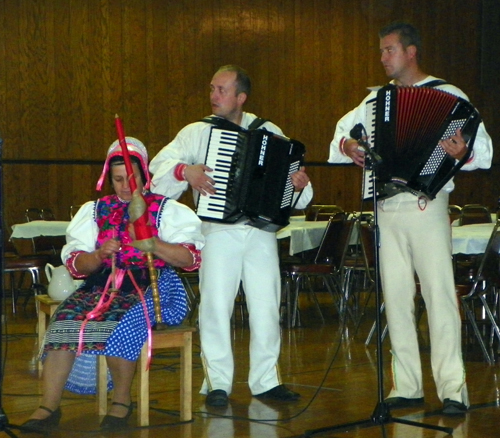 ---
---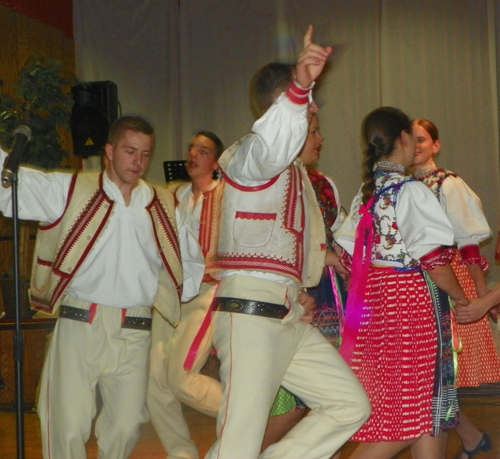 ---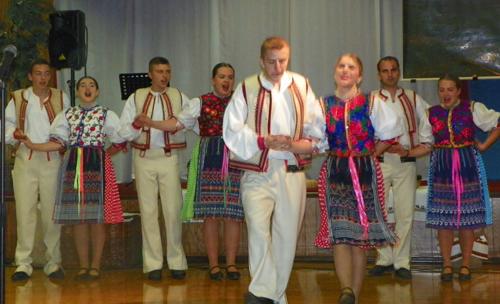 ---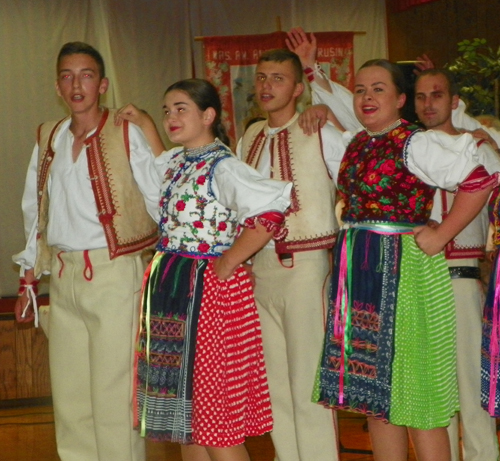 ---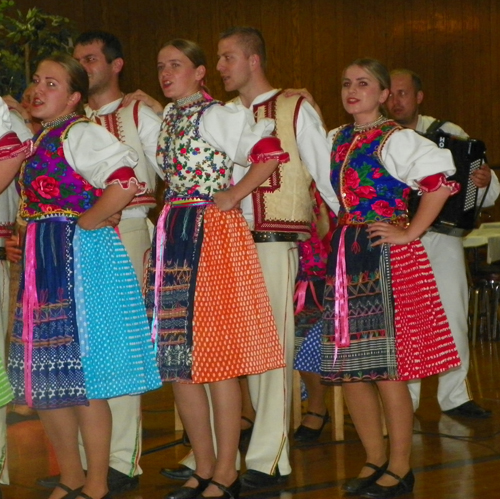 ---
---
Back to 2014 Rusyn Vatra
---
Back to Top
Back to Cleveland Rusyns
---
For sponsorship opportunities, please contact us.
Your message could be HERE!