The Romanian Museum at St. Mary's Romanian Orthodox Church is the only such museum in the United States that features Romanian art and culture.
The original collection of artifacts in the Museum was brought to the United States in 1923 by Anisoara Stan, a protegee of Queen Marie of Romania. After being exhibited in many parts of the country it was donated to St. Mary's Romanian Orthodox Church of Cleveland, Ohio.
Subsequent donations continue to enrich the original collection. Many of the items (tables, chairs, pottery, etc.) were acquired from the 1939 World's Fair in New York.
Among the oldest objects in the Museum are icons on wood dating from the 17th century. Other religious art includes icons reverse painted on glass and ecclesiastical vestments and accoutrements.
In these videos, Ovidiu Lucian Vatamanu, a member of St. Mary's Romanian Orthodox Church, gives a virtual tour of the Romanian Museum in Cleveland. Enjoy these photos and videos of this important Museum.
---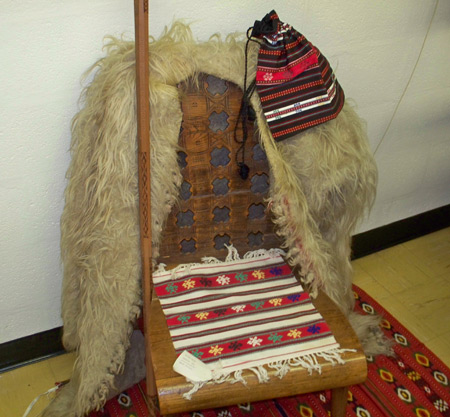 ---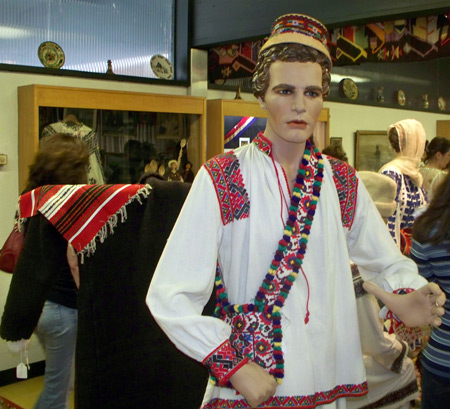 ---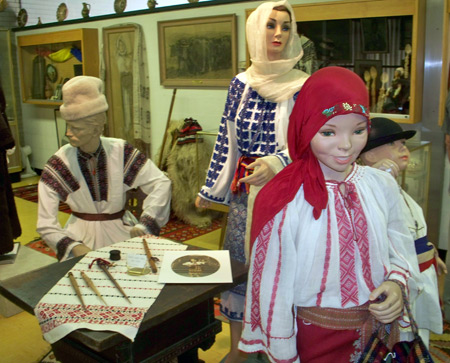 ---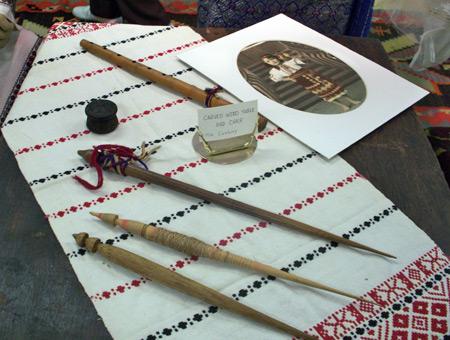 ---
---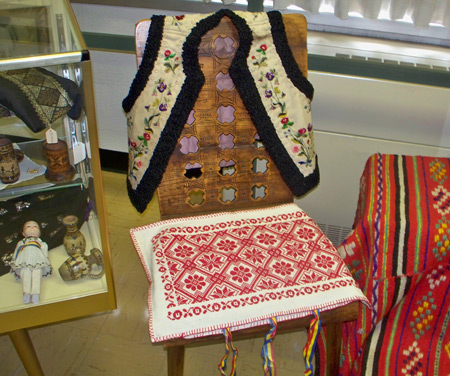 ---
A major portion of the holdings of the Museum consists of regional folk costumes embroidered in various stitches with decorative threads, beads and sequins. They are worked on handloomed fabrics produced in the village. Only supplementary materials such as velvets, special threads and the finest silk and woolens were purchased from outside.

The general style of the costumes is restricted by regional tradition and the specific design of each costume is unique to its creator. The embroidery is created without the benefit of a stenciled design but by counting threads in the warp or woof of the material.

The foundation of the female costume is a white chemise of one or two pieces embroidered by a girl or woman, usually with geometric designs in black, red or blue with the heaviest embroidery on the sleeve. Belted over the lower part of the garment is an apron or skirt, often multicolored, of a decorative weave or embellished with gold or silver thread. A veil or headkerchief is the most common headcovering completing the costume.

The male costume consists of a white shirt and trousers and is similar to the foundation of the female costume, but less elaborately decorated. Wide woven or leather belts are used. Fur caps, black felt or straw hats are worn as headcovering.

Heavy coats of wool and sheepskin are worn by both men and women. Male craftsmen traditionally work the leather.

Footwear for men and women range from simple peasant sandals to hightop shoes. Men also wear boots in some regions.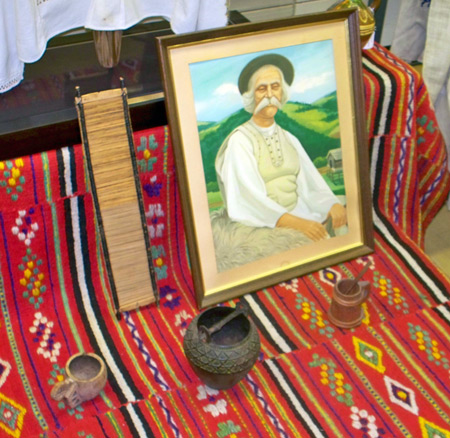 ---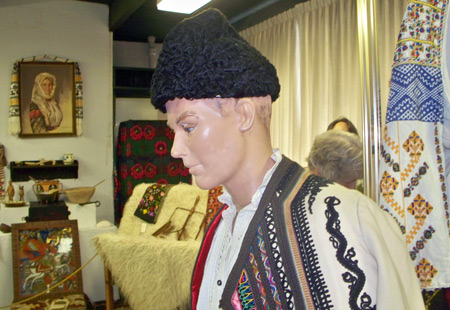 ---
---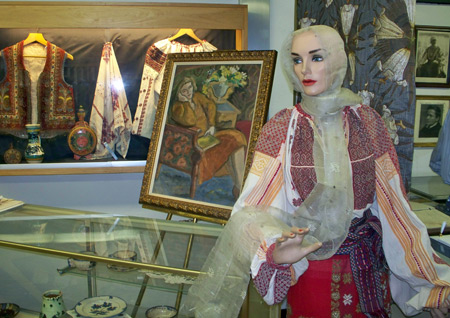 ---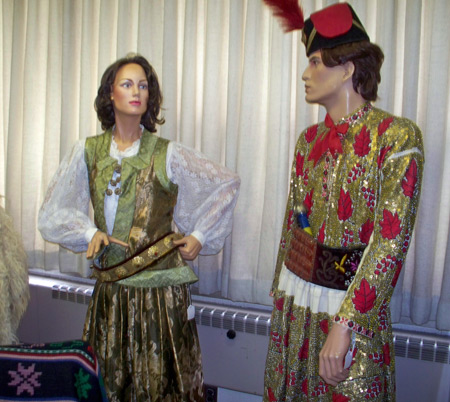 ---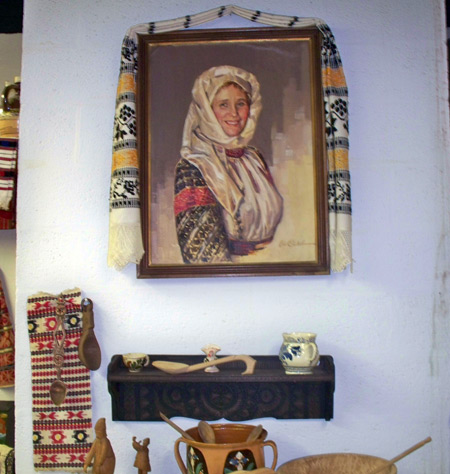 ---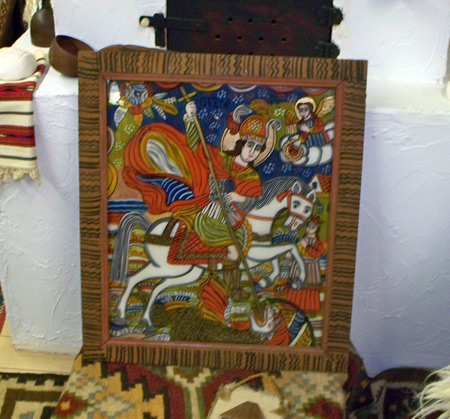 ---
---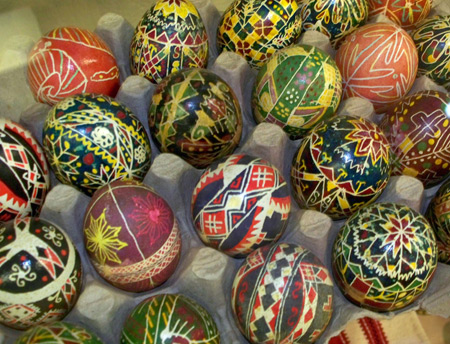 ---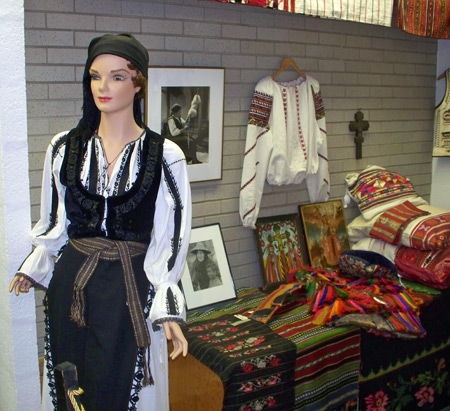 ---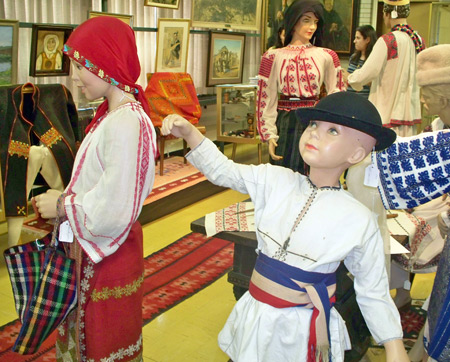 ---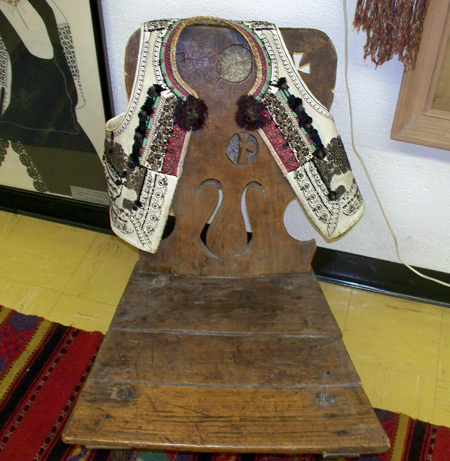 ---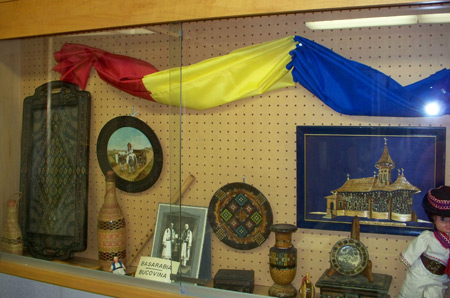 ---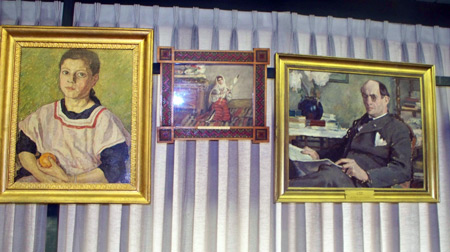 ---


Our Tour Guide - Ovidiu Lucian Vatamanu



The Romanian Ethnic Art Museum became a separate entity from St. Mary's Church in 1992. It continues to be housed on Church property and continues to have a close working relationship with its members.

The Romanian Ethnic Art Museum
3256 Warren Road Cleveland Ohio 44111
(216) 941-5550 or (216)356-7316
---
Back to Top
Back to Cleveland Romanians