After placing a wreath by the Sienkiewicz statue in the Polish Cultural Garden, many from the Cleveland Polish community gathered at St. Casimir's Church at East 82nd and Sowinski.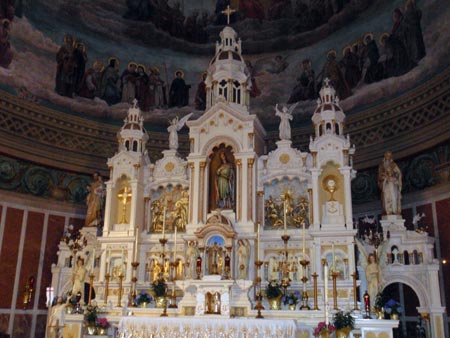 Saint Casimir Church Altar



Saint Casimir Church is a beautiful and historic church. In fact it has been recognized as a Cleveland landmark "In recognition of its architectural excellence, historical significance and cultural importance."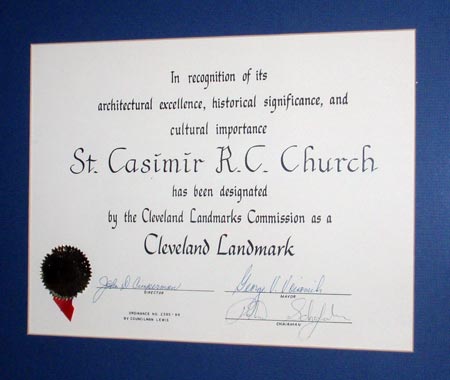 Of course the Polish influence is everywhere in the Church.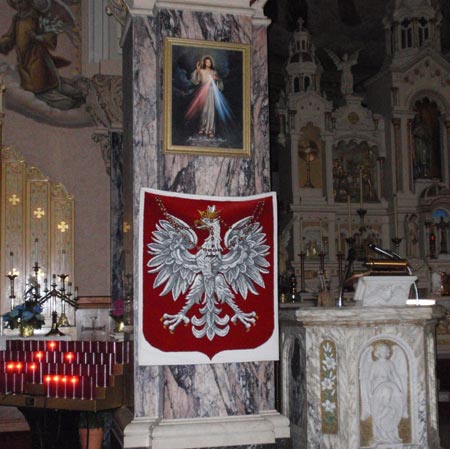 Polish Coat of Arms: Orzel Bialy - White Eagle
---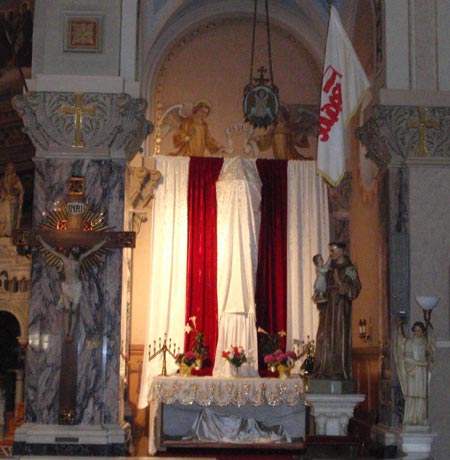 Solidarnosc - Polish Solidarity Flag at St Casimir Church



Even the Stations of the Cross have Polish writing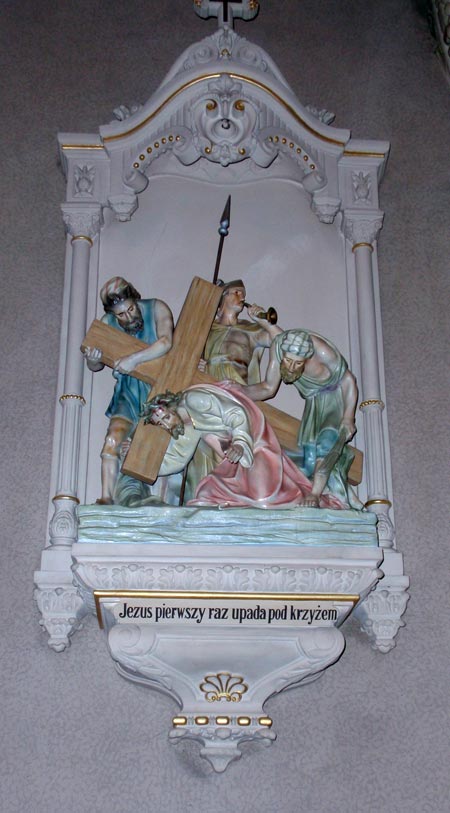 So this beacon of the Polish Community was the perfect place to continue the commemoration and celebration of Polish Constitution Day.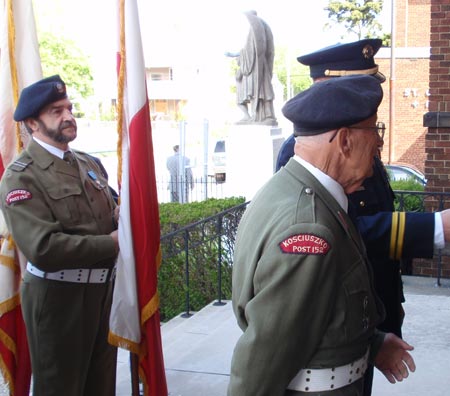 Lining up to process into Mass
---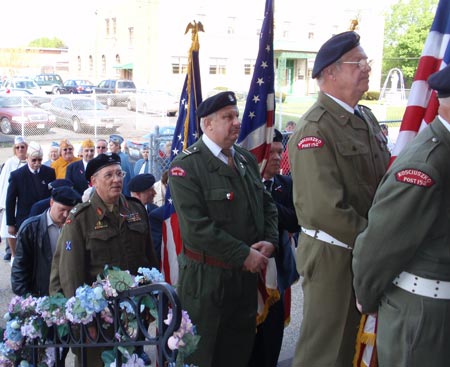 ---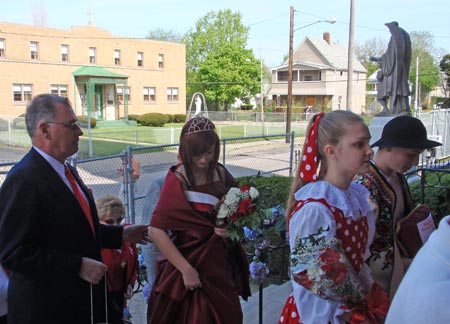 Miss Polonia 2009 and others march into Church
---
Watch a short video of the procession into St. Casimir Church
---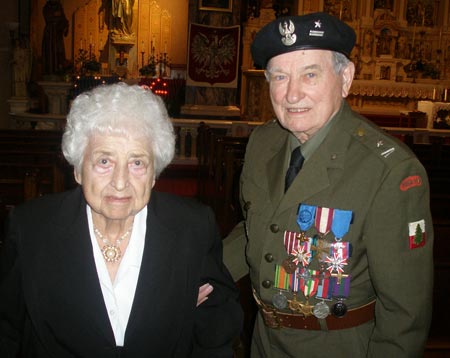 Alexandra and Major Walter Nagorny (Polish Army)


---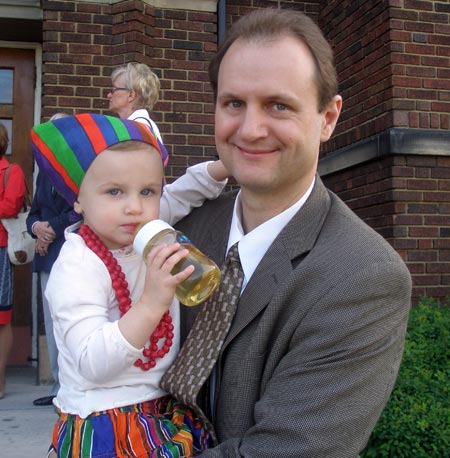 Gary Kotlarsic and daughter


---


Judge Diane Karpinski with statue
from the original St. Casimir Church


---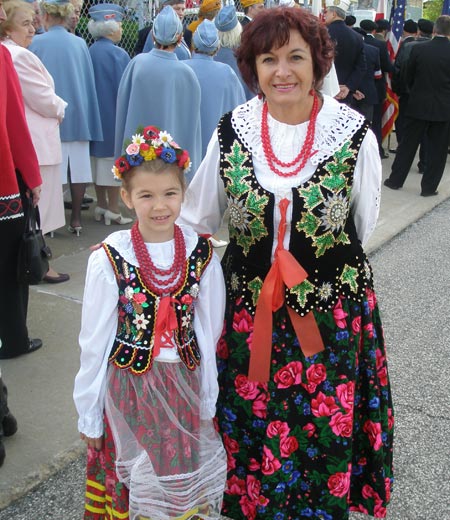 Polish National Alliance Gorale Polish Folk Dancers


---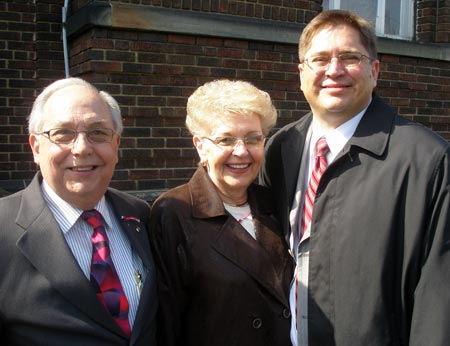 Ralph Bodziony, Fran Lisowski and Charles A. Komosa, National Secretary Polish National Alliance from Chicago


---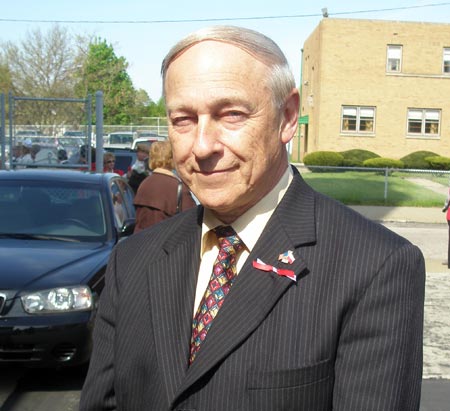 Allen Szuflada National Director, Polish National Alliance


---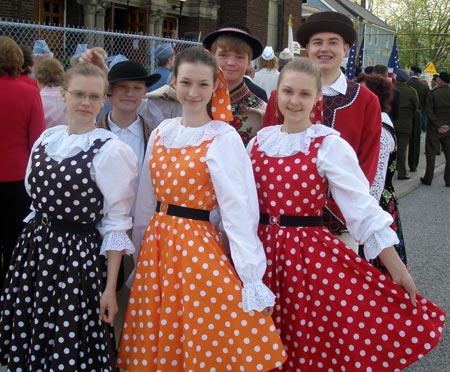 PIAST Dance Ensemble


---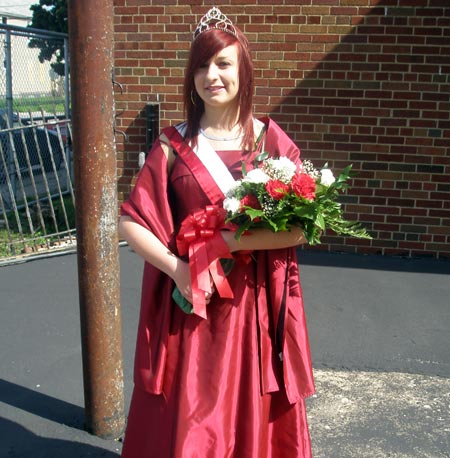 Miss Polonia Malgorzata Bernas


---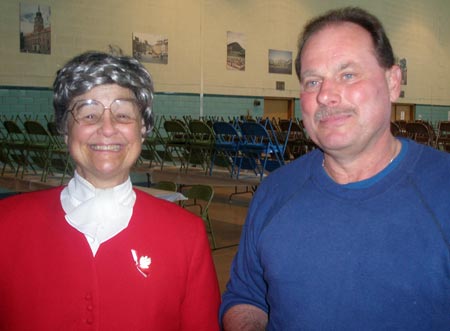 Judge Diane Karpinski and Rich Palci


---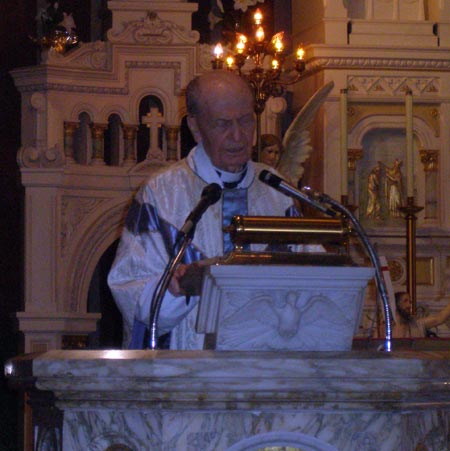 Rev. Monsignor Leo Telesz is pastor of St. Casimir


---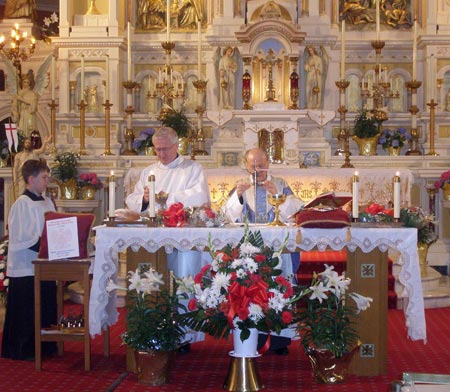 Rev. Monsignor Leo Telesz and Associate Rev. Jerzy Kusy


---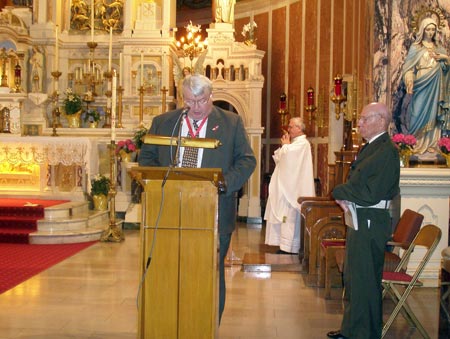 John Borkowski speaks to the congregation
---
See more of the Polish Cultural Garden Ceremony
---
Back to Top
Back to Cleveland Poles