After speeches to honor Lithuania's Independence there was an amazing concert from Simona Smirnova who is a Lithuanian born jazz vocalist, composer and kankles player based in New York City.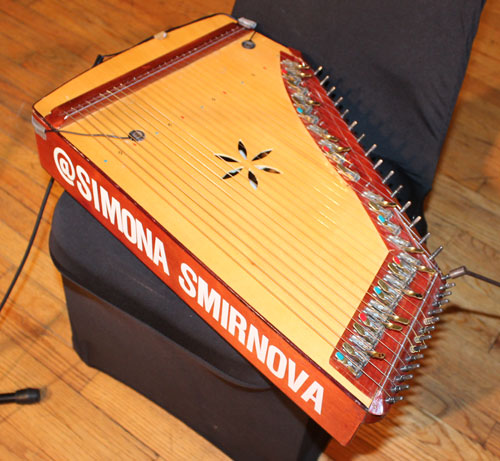 Master of Ceremonies Algis Gudenas introduced Simona who sang and played kankles, a Lithuanian plucked string instrument (chordophone) belonging to the Baltic box zither family. Unfortunately the strobe from the stage interacted with the video camera so near the end there is some slight shaking but the sound is good. The later videos are all okay.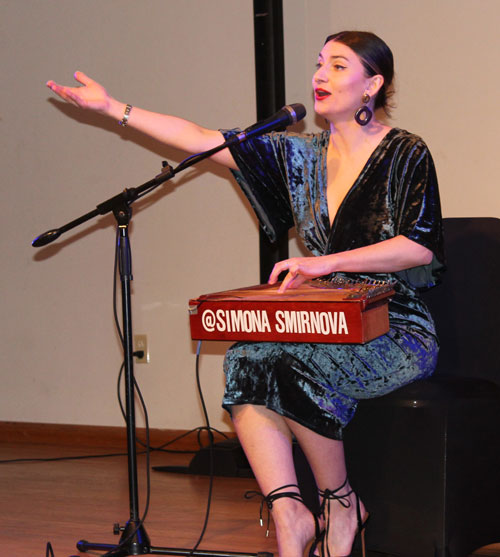 Simona Smirnova

Here are some of her songs from the concert. This is a beautiful rendition of Lietuva by Simona Smirnova.





Here, Simona performed a duet with Augis Dicevicius on guitar.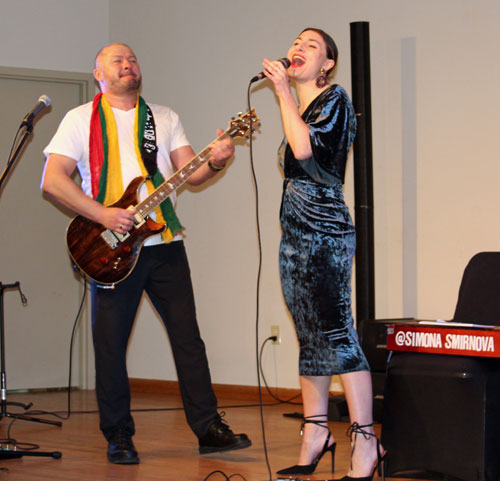 Augis Dicevicius and Simona Smirnova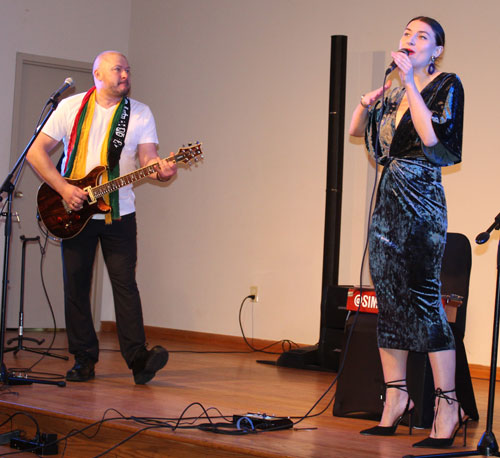 Simona spoke (in Lithuanian) about her book "Kankles in New York" which is a collection of sheet music for 14 original pieces composed by Simona Smirnova. The pieces include 9 instrumental pieces, 2 children songs, 1 Christian hymn and 2 arranged Lithuanian folk songs. The music is written for the Lithuanian zither - kankles, but also can be played on piano, harp or any other grand staff instrument.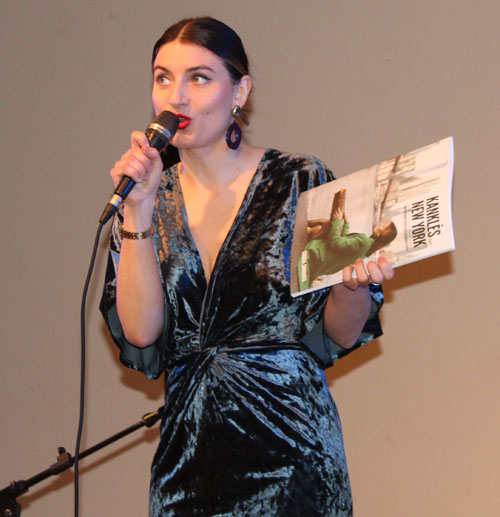 Here is a Lithuanian love song by Simona Smirnova.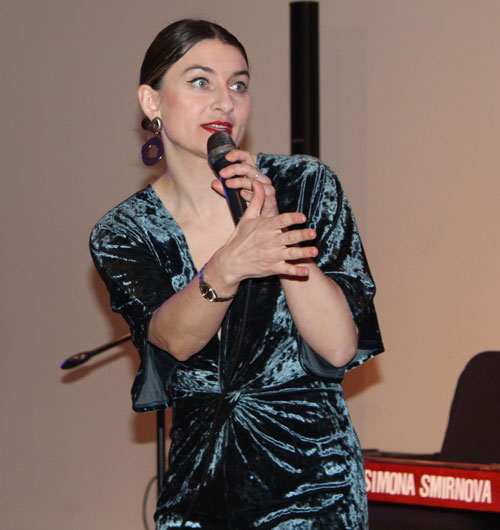 Simona Smirnova

After a standing ovation, Simona Smirnova came back for a final song at her Cleveland concert.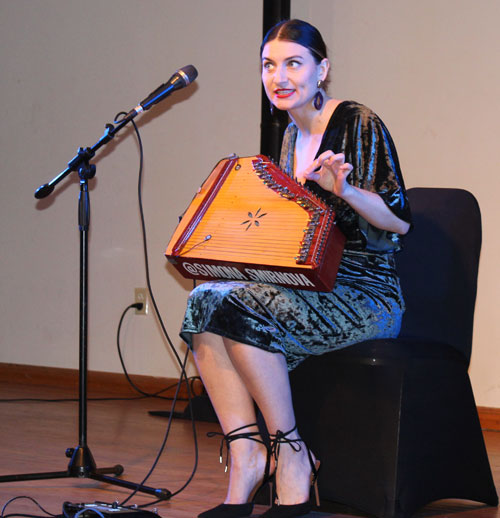 Simona Smirnova

Everyone wanted to pose with the star after the concert. Here are a few.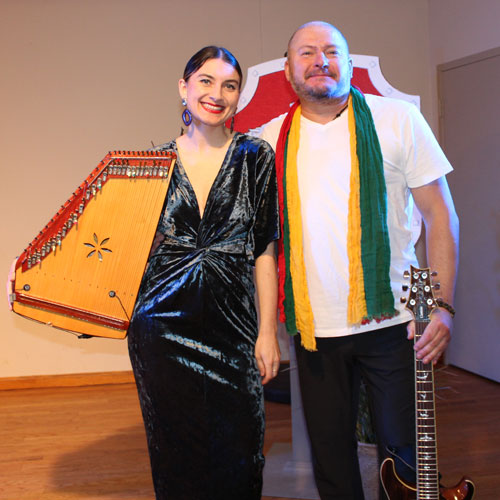 Simona Smirnova and Augis Dicevicius


---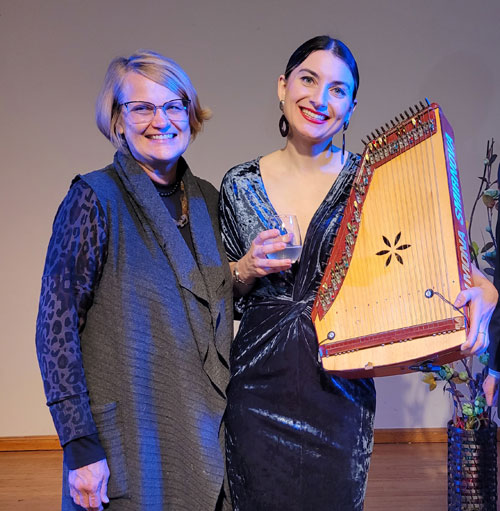 Ruta Degutis and Simona Smirnova


---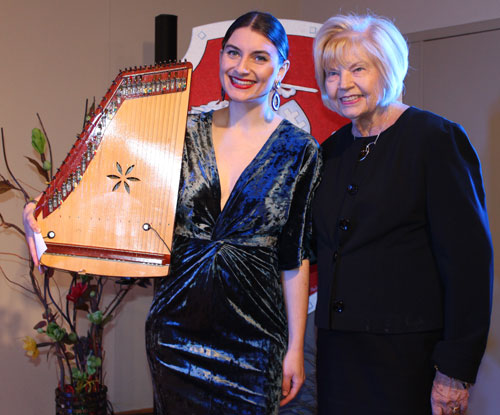 Simona Smirnova and Ingrida Bublys


---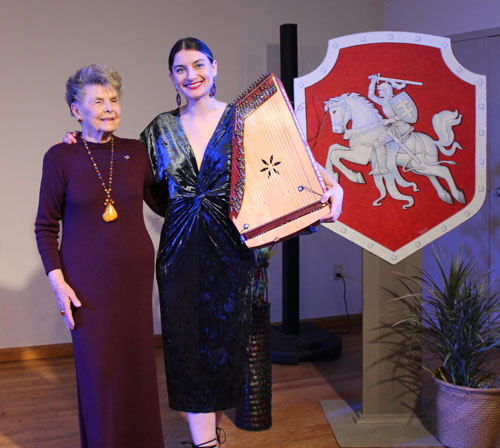 ---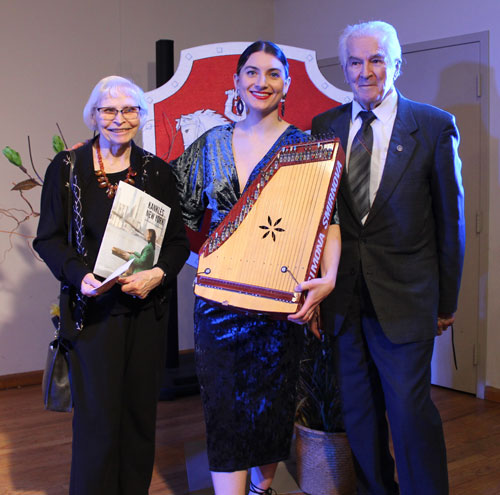 ---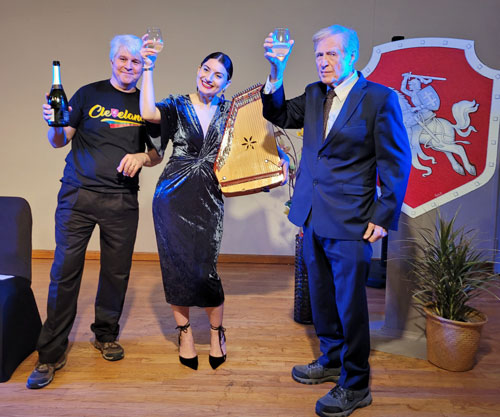 A toast to Simona Smirnova


---
Back to the main Lithuanian Independence Day Event Page
***
Stay informed about the local Lithuanian and other communities by signing up for the free Cleveland Ethnic eNews mailings. It's easy and free.
Fill out the form for the free eNews.
***
---
Back to Top
Back to Cleveland Lithuanians