As World War I ended, Lithuania's Act of Independence was signed on February 16, 1918, founding the modern Republic of Lithuania. On March 11, 1990, a year before the formal dissolution of the Soviet Union, Lithuania passed the Act of the Re-Establishment of the State of Lithuania, becoming the first Soviet republic to break away when it proclaimed the restoration of its independence.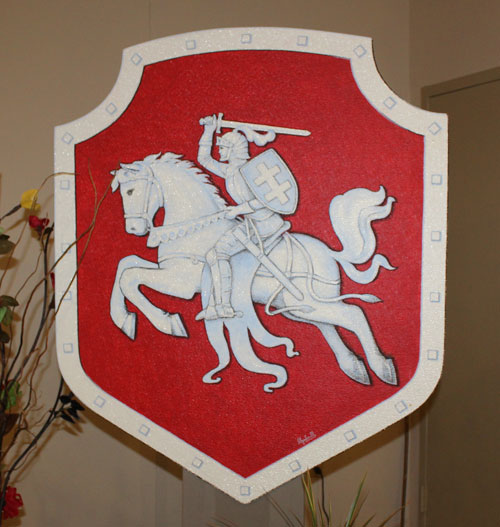 The Lithuanian community of Cleveland Ohio USA gathered at their Lithuanian Club on February 19, 2023 to celebrate independence.

The program began with a short video poem in Lithuanian. Flags were brought to the front and the national anthems of the US and Lithuania were sung led by Rita Balys. Algis Gudenas served as Master of Ceremonies and spoke (in English and Lithuanian).

NOTE: All the images below with a white arrow in the middle are videos. (The other images are just photos) You can click on the white arrow to watch the video of whatever is described. Make sure your speakers are on and you can make the video full screen once it begins by clicking the icon in the lower right corner.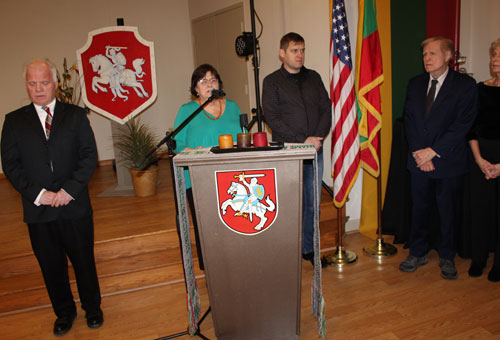 Algis Gudenas, Rita Balys, flagbearers Mr.Vaicikauskas, Dr. Vik Stankus,
Virginija Motiejunas and Sondra Vaicikauskas

Three 7th grade boys from the Lithuanian school in Cleveland performed two recitations at the Lithuanian Independence Day celebration.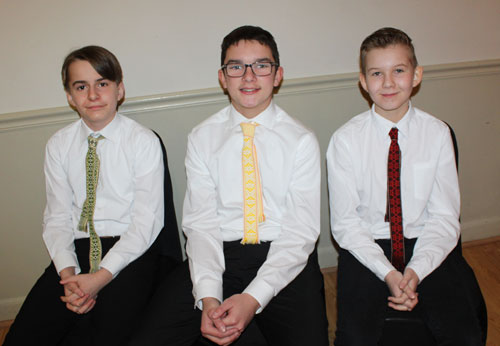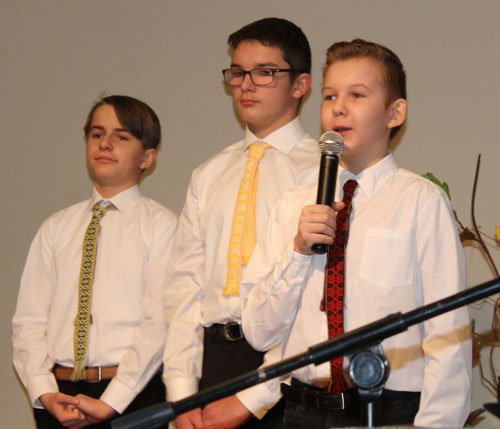 Next, Algis Gudenas and Honorary Consul to Lithuania Ingrida Bublys spoke (in Lithuanian) at the Lithuanian Independence Day celebration.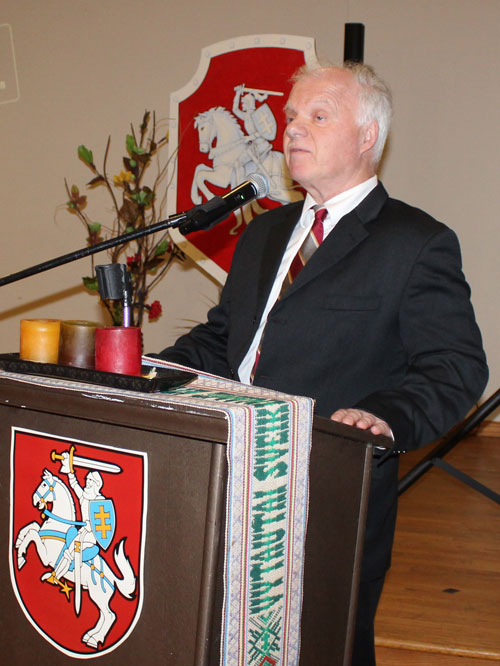 Algis Gudenas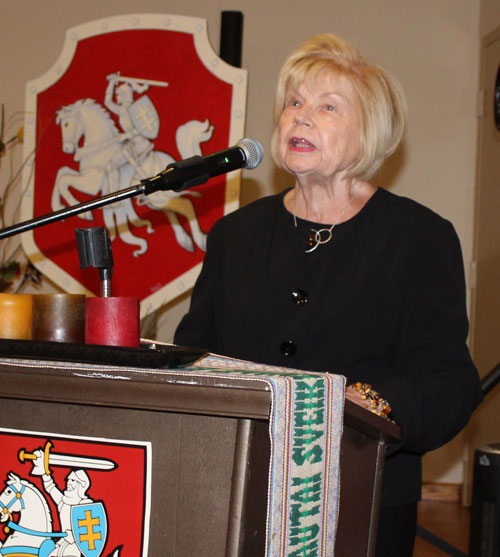 Ingrida Bublys

Arvydas Urbonavicius, President of the Lithuanian American Community National, spoke (in Lithuanian) next.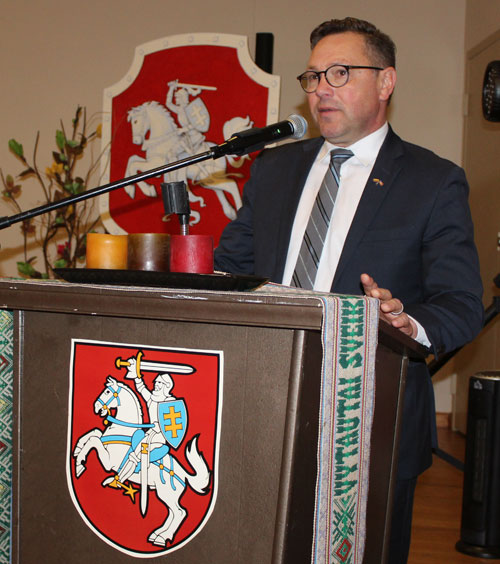 Arvydas Urbonavicius

This was followed by an amazing concert from Simona Smirnova who is a Lithuanian born jazz vocalist, composer and kankles player based in New York City.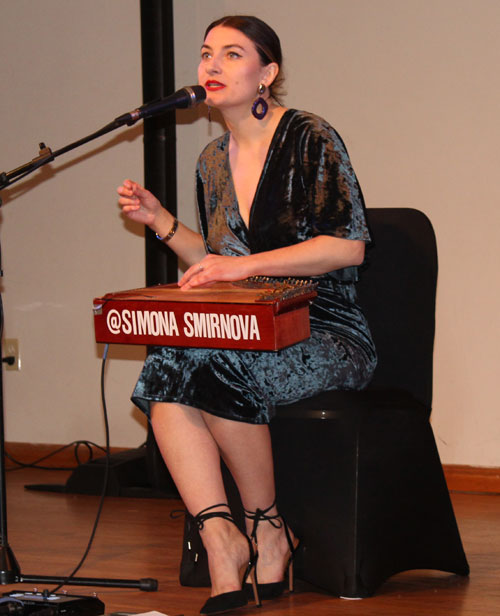 Simona Smirnova
See videos and photos of Simona Smirnova's concert in Cleveland.
After the concert there were closing remarks from Nomeda Vucianis.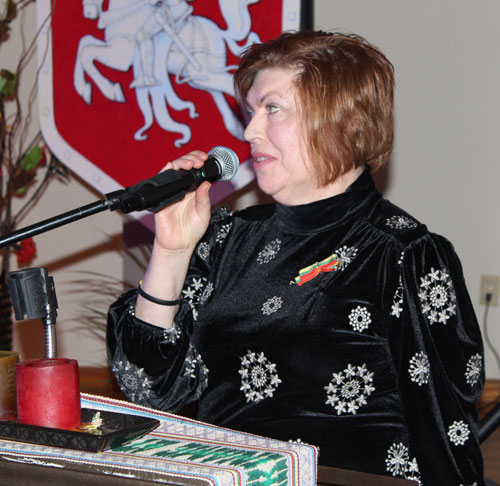 Nomeda Vucianis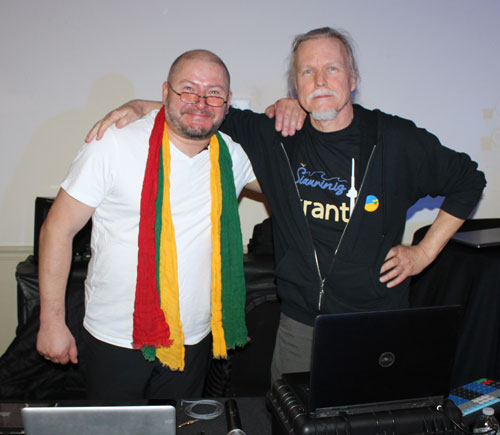 Augis Dicevicius and Marius Juodišius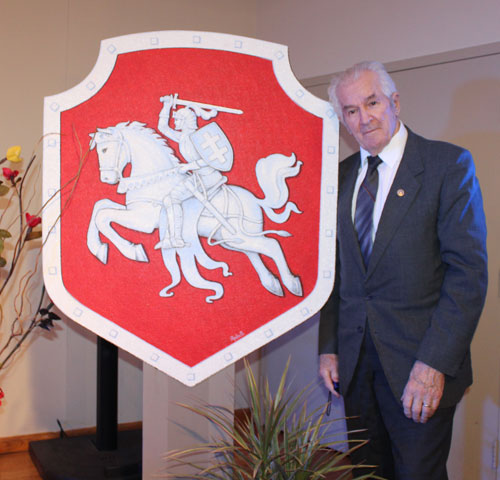 Algirdas Muliolis with his rendition of the "Vytis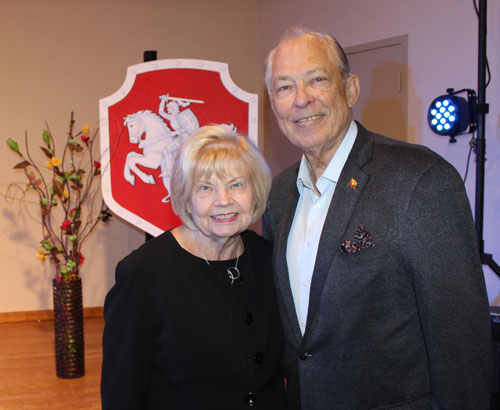 Ingrida and Romas Bublys
***
Stay informed about the local Lithuanian and other communities by signing up for the free Cleveland Ethnic eNews mailings. It's easy and free.
Fill out the form for the free eNews.
***
---
Back to Top
Back to Cleveland Lithuanians