The American Lebanese Community Council hosted the 11th annual Lebanon Day in Cleveland City Hall. They honored three notable members of their community including Blanche Salwan.

Blanche Salwan was introduced by Pierre Bejjani.

Blanche was born and raised in Lebanon by a faith filled, patriotic family where she was taught from early childhood, to love God, family and country. Blanche graduated from well-known and prestigious schools and became a teacher. She is fluent in a few languages and has traveled to many continents.

She was honored to meet some of the most important and saintly people of her time and witnessed many great events and miracles in different places in the world. Blanche married her faithful husband, Raja Salwan, with whom she emigrated to the USA and settled in Cleveland Ohio. They were blessed with six lovely, healthy and wonderful children.

They became parishioners of St Maron church and also Gesu church where their kids went to school. Blanche has been participating in most activities and serving both communities on different levels for the last 57 years. She is an active member of many social and religious groups like the Immaculate Conception S., Secular Franciscan fraternity, Marian movement for priests, Rosary group, the Catholic Charismatic movement and others. etc. She credits the great patriotism of Pierre and Mary Bejjani, to whom she was fortunately introduced.

Blanche became enthusiastically involved in building the Lebanese Cultural Garden and works on the annual Lebanon Day event and the Cleveland American Middle Eastern Organization (CAMEO). Blanche loves Lebanon and believes that we should work together more and help to keep Lebanon's glorious name wherever we are.

Watch a video of Blanche Salwan receiving the honor.



Enjoy these other images.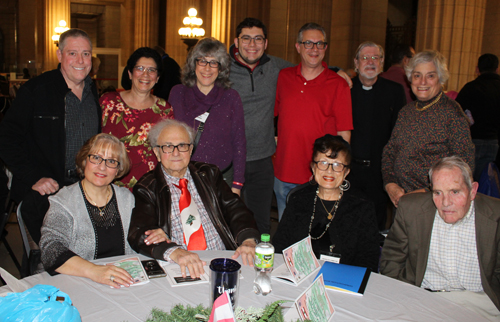 Blanche Salwan friends and family at Lebanon Day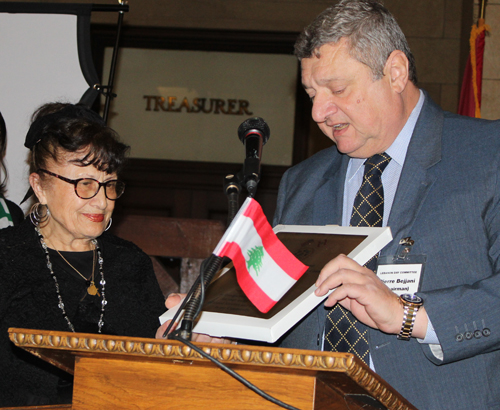 Blanche Salwan receives award from Pierre Bejjani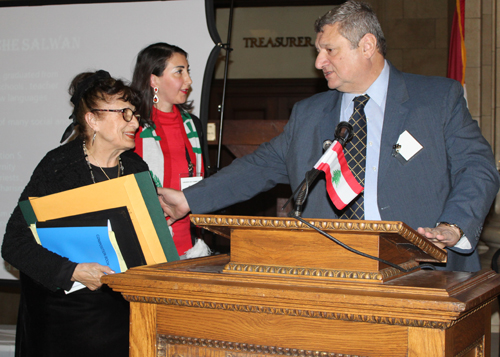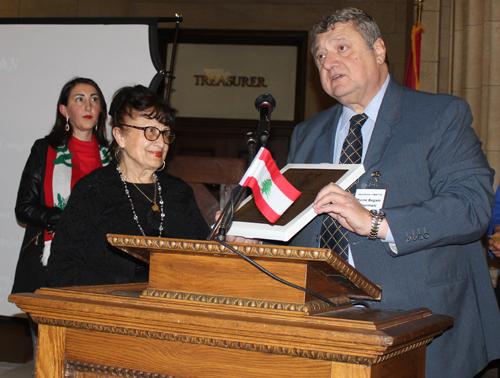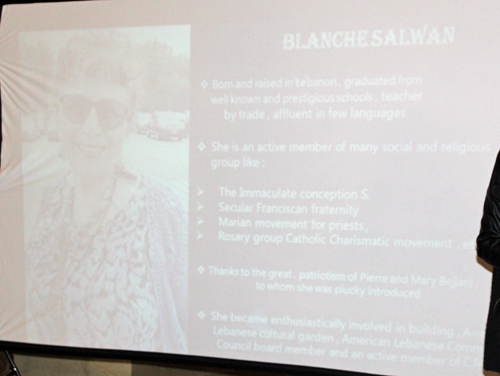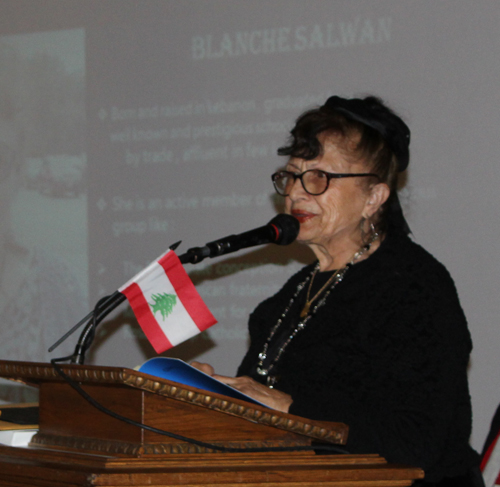 Blanche Salwan acceptance speech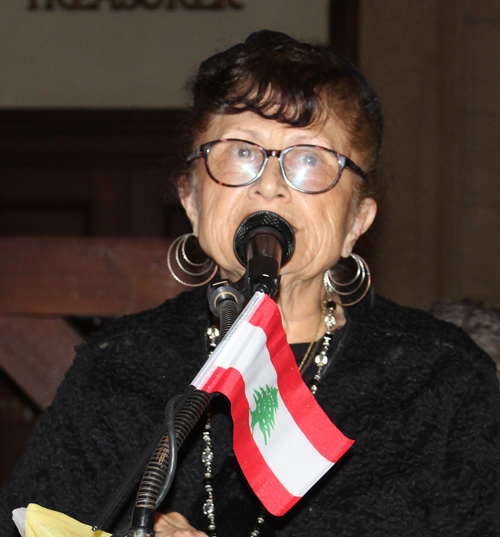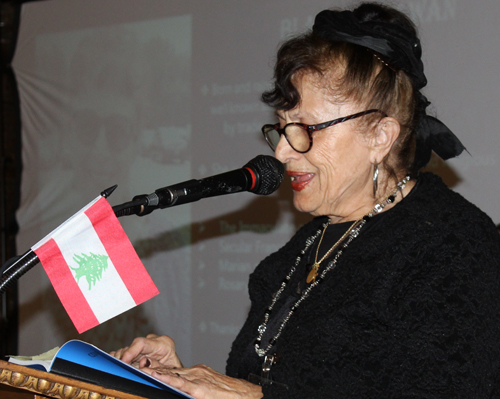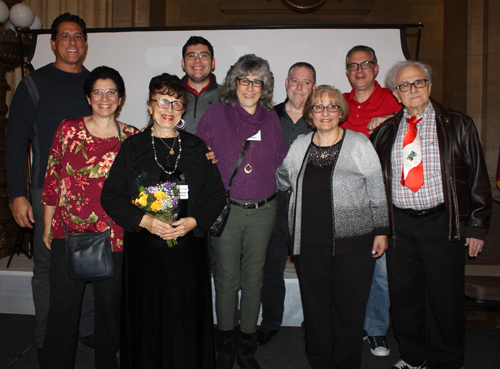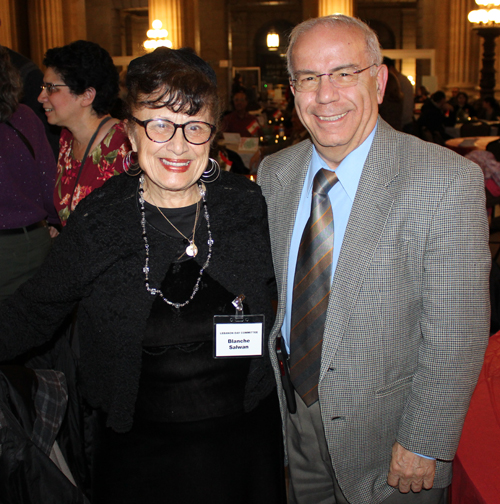 Blanche Salwan and Dr. Wael Khoury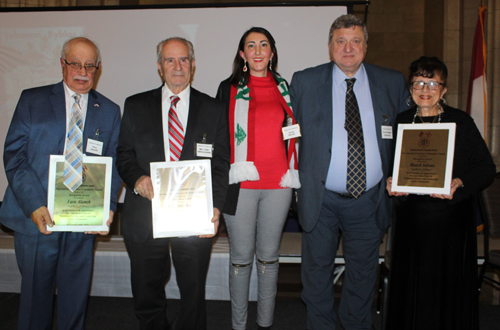 Faris Alameh, Tony Abdulkarim,
Jessy Zbeidy, Pierre Bejjani and Blanche Salwan


---
***
Want to learn about ethnic and cultural events in Cleveland such as this? Sign up for the free eNews and every Tuesday evening you will receive a free e-mail listing the next week's events. It's easy and free.

Select 'WEEKLY' when you fill out the form for the free weekly eNews.
***
---
Back to Top
Back to 2022 Lebanon Day in Cleveland
Back to Cleveland Lebanese
Back to Cleveland Middle East
---
Please support the Lebanese and Middle East pages of ClevelandPeople.Com
For sponsorship opportunities, please contact us.
Your message could be HERE!