Obon is an annual Buddhist event for commemorating one's ancestors. It is believed that each year during Obon, the ancestors' spirits return to this world in order to visit their relatives. It is a major holiday in Japan.

The annual Obon Festival was held on Sunday July 17, 2022 at the Cleveland Buddhist Temple. In this video, Anita Kazarian gave a brief primer on Obon and the Sutra story.



The Sho-Jo-Ji Japanese dancers showed the audience how to perform many different traditional Japanese dances and the audience danced along with them.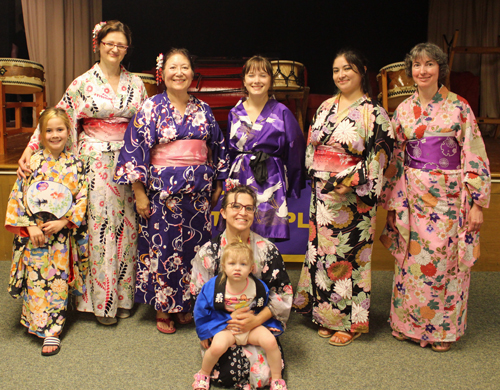 This video shows some snippets of the dances.



Here are some more images of the Sho-Jo-Ji dancers with the audience.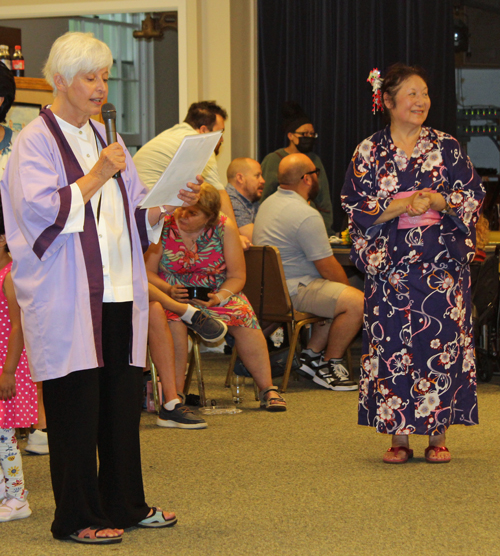 MC Anita Kazarian and Beverly of Sho-jo-ji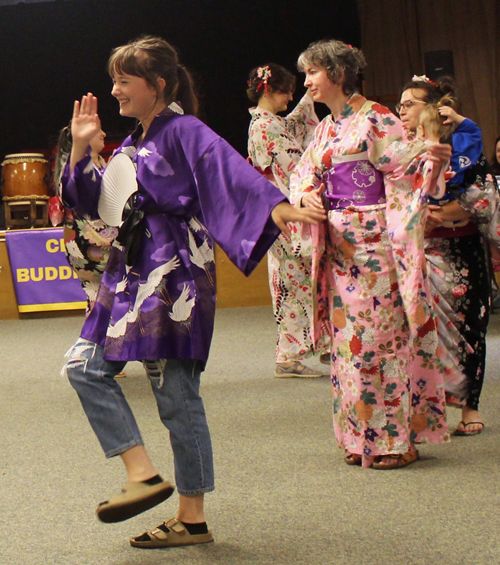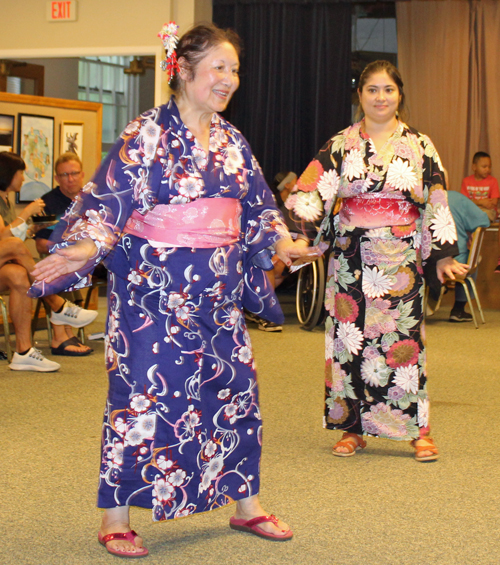 ---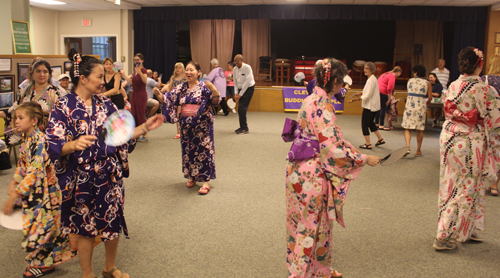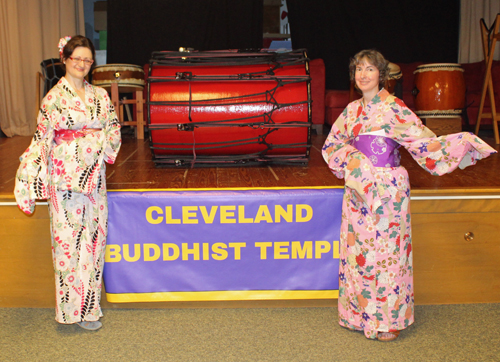 The other main part of the Obon was the Yume Daiko taiko drummers.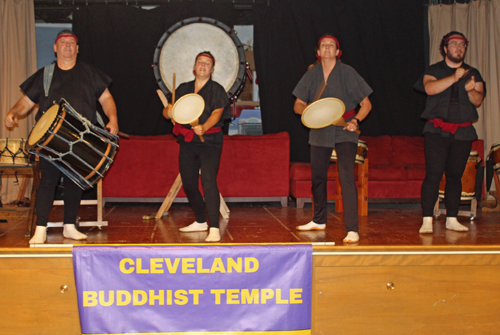 Matt Richards studied, taught and performed taiko with the group Mukade Daiko during the fifteen years he lived and worked in Yasu, Japan. Matt had the opportunity to attend camps and workshops with the world famous Japanese taiko group Kodo. He began with Mukade Daiko as a beginner and left as the leader.

After moving to Cleveland he and his children began performing in various scholastic and private function venues.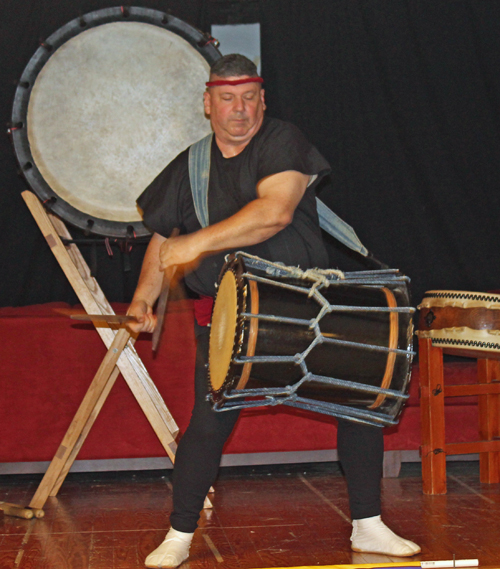 Matt Richards of Yume Daiko



Other members joined and the group took the name, Yume Daiko; the two words meaning "Dream" and "Drums". He explains this in this video.

This is a video of their opening performance.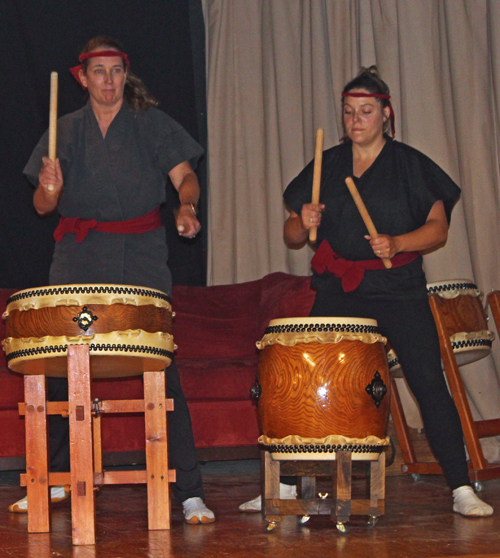 This performance has 3 of the drummers seated with their backs to the audience.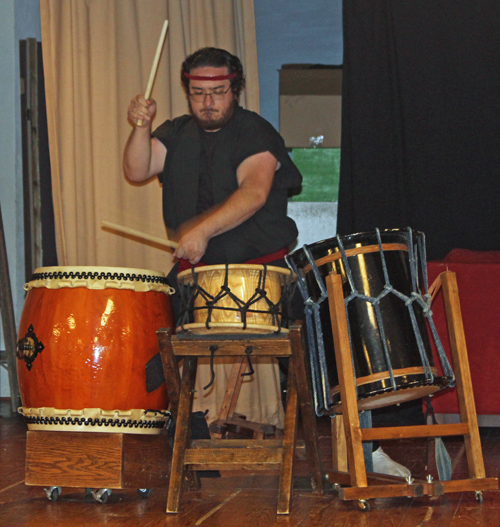 This is their 3rd number of the performance.

This performance by Yume Daiko has a twist.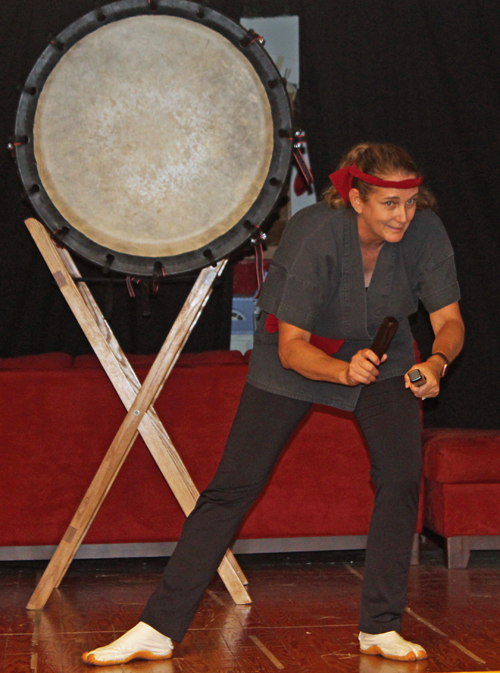 Matt Richards came down off the stage and played while the others changed the drums. Then they performed their grand finale number.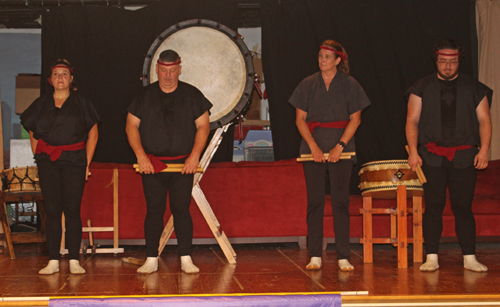 ---
Top of Page
Back to Cleveland Japanese
Back to Cleveland Buddhists
---