Brava to Joyce Mariani, Executive Director of the Italian Cultural Garden Foundation, and her team for once again bringing live opera to the Garden. The August 9, 2009 event was part of the Italian Renaissance Cultural Garden's "Viva Cultura Italiana" cultural series.
Dedicated "as a symbol of Italian culture" in 1930, the Italian Cultural Garden hosted the San Carlo Opera sixty-six years ago in its lower level amphitheater.
In 2008, the Italian Garden Foundation was proud to present opera once again to revive this tradition.
Today, Italian renaissance gardens throughout Italy, such as the Boboli Renaissance Gardens in Florence, Italy present concerts of opera, ballet and popular music. Performances by Opera Per Tutti filled the Garden on that warm summer evening.
Bravissimo!
Enjoy these photos and videos from that wonderful evening.


Crowds filled the Garden in anticipation of the performance


---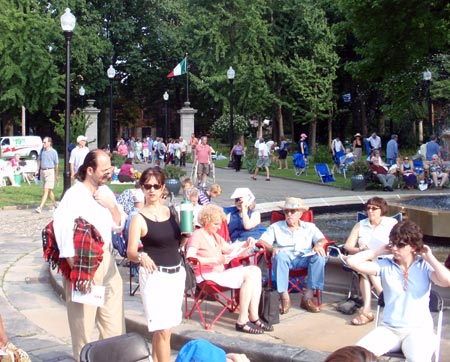 ---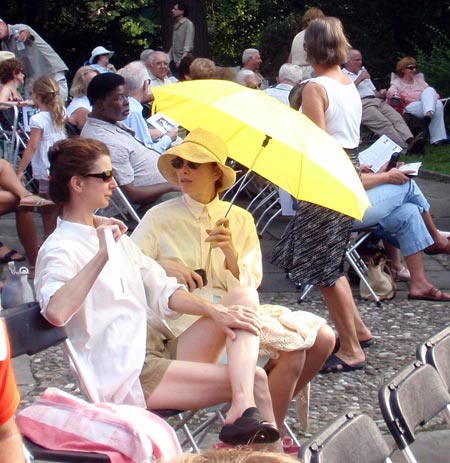 ---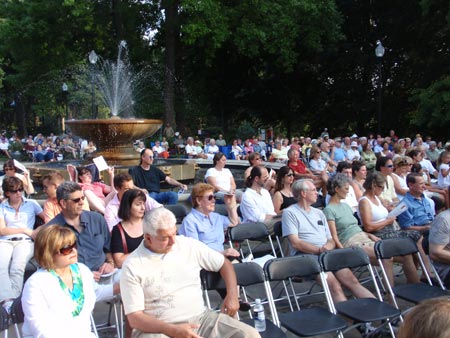 ---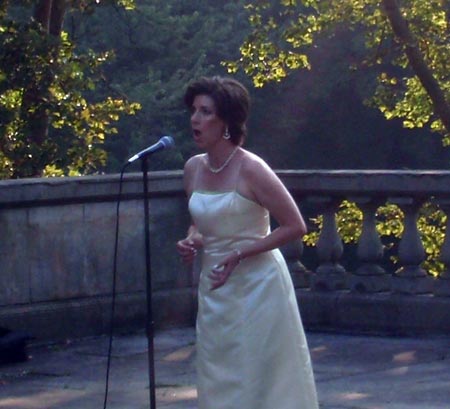 Andrea Anelli

'Il Bacio' (The Kiss) by Luigi Arditi sung by Andrea Anelli





---
Italian Opera meets the Wild West in Puccini's 'Ch'ella mi creda' from La Fanciulla del West sung by J.R. Fralick





---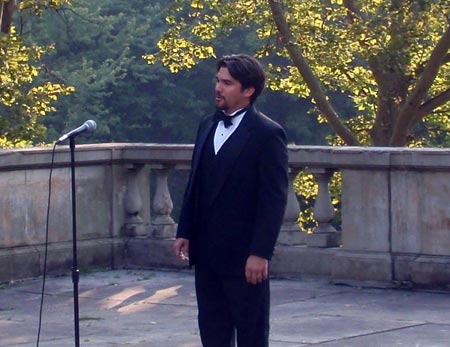 Scott Skiba

The famous 'Largo' from the Barber of Seville by Rossini
sung by Scott Skiba




'O mio babbino caro' aria from Puccini's one act comedy Gianni Schicchi





---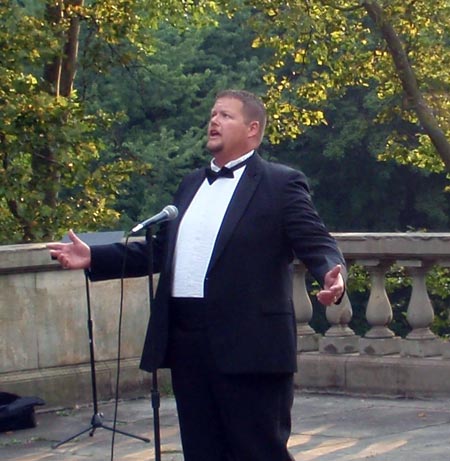 Dan Doty

Two arias from Puccini's Tosca. "Recondita armonia' sung by
Dan Doty and 'Vissi d'arte' sung by Andrea Anelli





---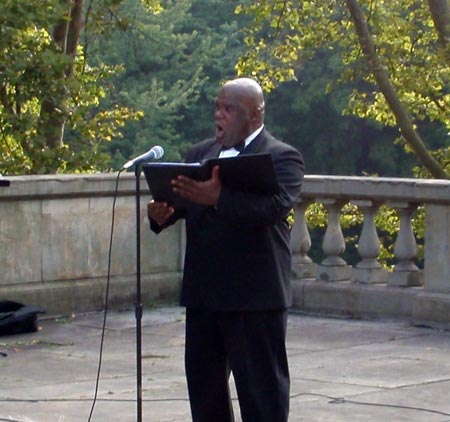 William Marshall

'Bella siccome un angel' (Beautiful like an angel) aria from Don Pasquale by Donizetti sung by William Marshall




Verdi's 'Brindisi' from La Traviata is one of the most famous opera drinking songs





---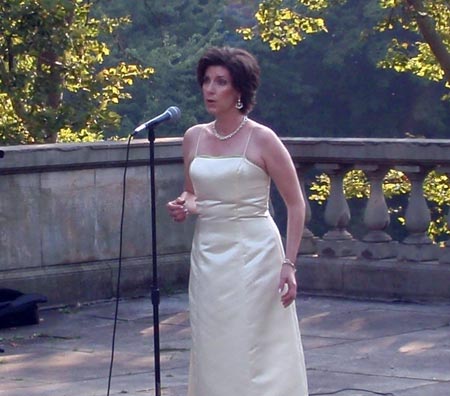 Andrea Anelli

'Ebben n'andro lontana' aria from La Wally opera by Catalani
sung by Andrea Anelli





---
'Questo Amor' from the opera Edgar by Puccini
performed by Scott Skiba




'Caro Nome' from Verdi's Rigoletto





---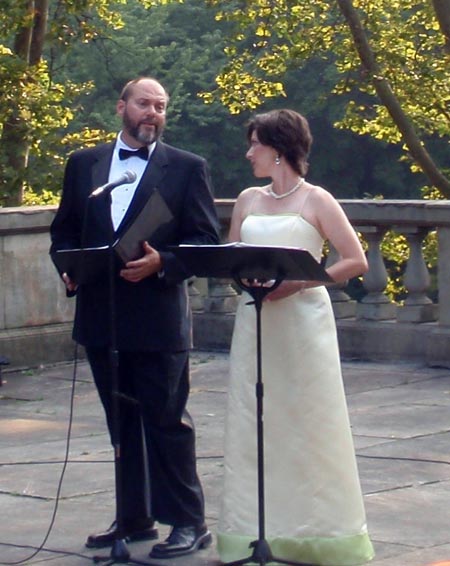 J.R. Fralick and Andrea Anelli

'Suzel buon di' duet from L'amico Fritz opera by Mascagni
performed by J.R. Fralick and Andrea Anelli





---

'Merce dilette amiche' from I Vespri Siciliani opera by Verdi
sung by by Andrea Anelli





---

'Che gelida manina' from La Boheme by Puccini
performed by J.R. Fralick





---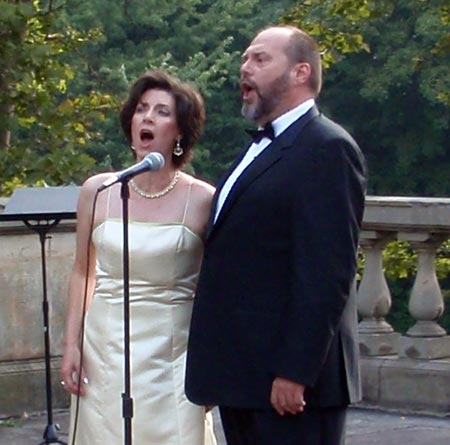 Andrea Anelli and J.R. Fralick

'O suave fanciulla' duet from La Boheme by Puccini
performed by Andrea Anelli and J.R. Fralick





---

The familiar aria 'Quando men vo' from La Boheme by Puccini





---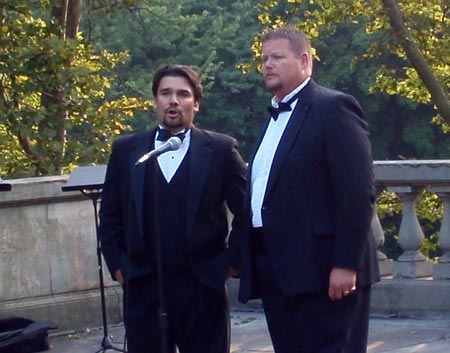 Scott Skiba and Dan Doty

'O Mimi tu piu non torni' from Puccini's La Boheme
sung by Scott Skiba and Dan Doty





---
'Nessun Dorma' from Puccini's Turandot sung by Dan Doty
brought the crowd to their feet





---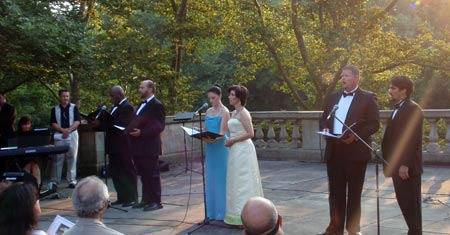 The closing performance, 'Sextet' from Lucia di Lammermoor by Donizetti performed by Opera Per Tutti


---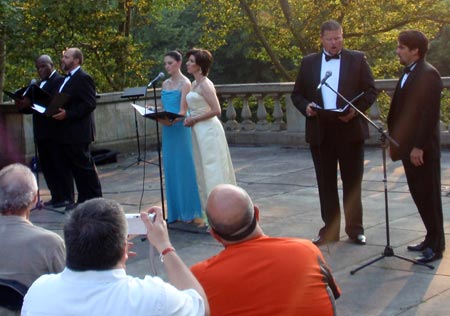 ---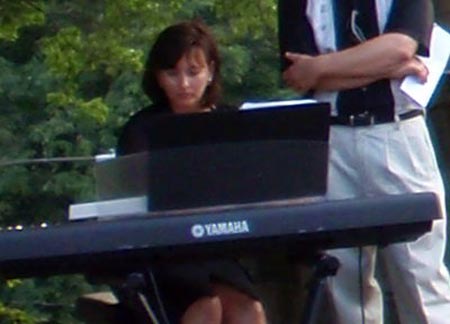 The talented pianist





---
Bravi!
We can't wait till next year for more Opera in the Italian Garden
---
Back to Top
Please e-mail us if you want to help with ClevelandItalians.com
Back to Cleveland Italians