After the business part of the Mayo Society meeting the Murphy Irish Dancers and Custy and McNamara performed.
The Murphy Irish Dancers were accompanied by Samantha McNamara on violin and Nikki Custy on guitar.
NOTE: All the images below with a white arrow in the middle are videos. (The other images are just photos) You can click on the white arrow to watch the video of whatever is described. Make sure your speakers are on and you can make the video full screen once it begins by clicking the icon in the lower right corner.
Their first dance was Advanced Reel in soft shoe.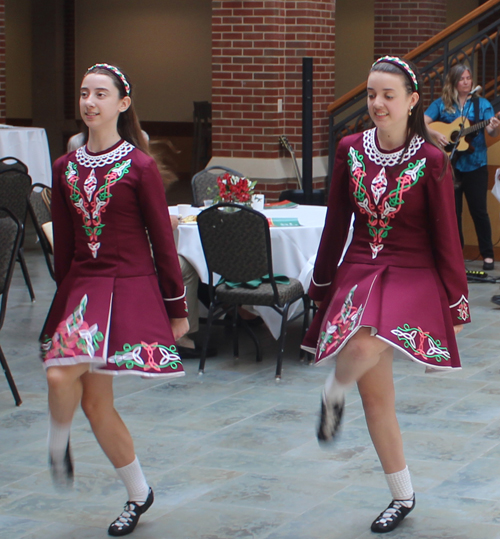 Next was 3 Hand Reel in soft shoes.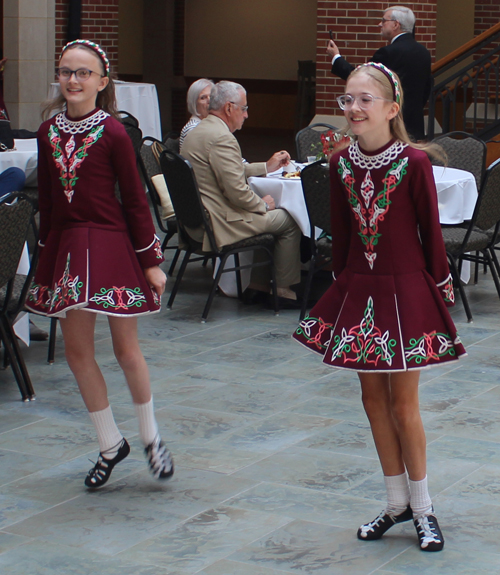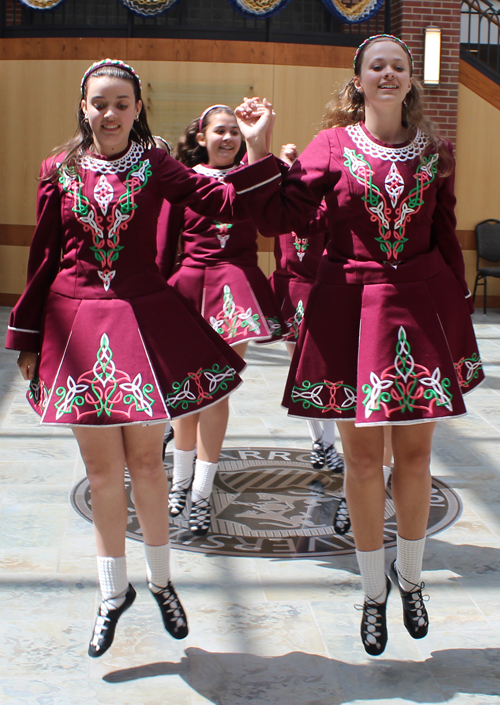 Next was 2 Hand Reel also in soft shoes.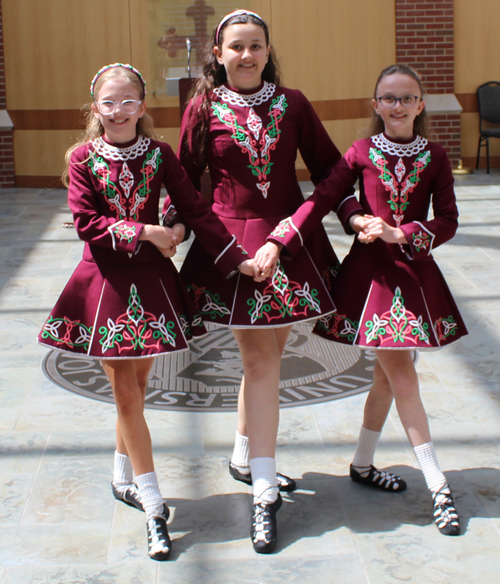 Next was St Patrick's Day dance in hard shoes. Sheila Murphy Crawford explained the dance.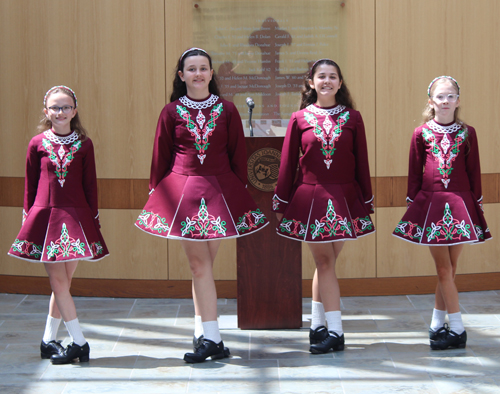 This was the Hornpipe dance in hard shoes.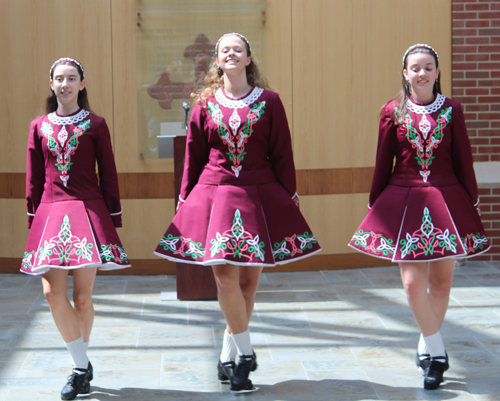 Murphy Irish Arts founder Sheila Murphy Crawford explained that this is the 45th year for Murphy Irish Arts Center. Their final dance was Treble Reel.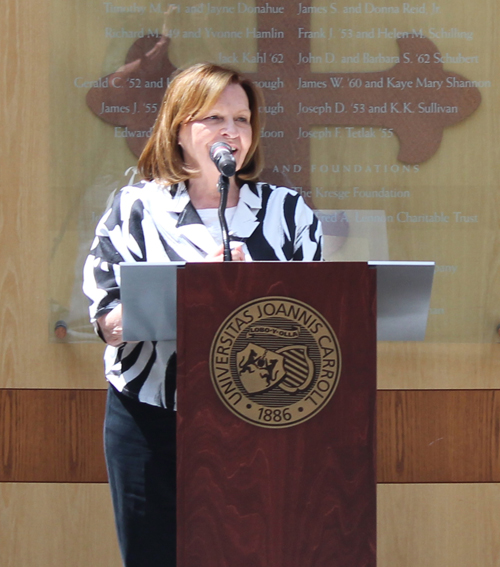 Sheila Murphy Crawford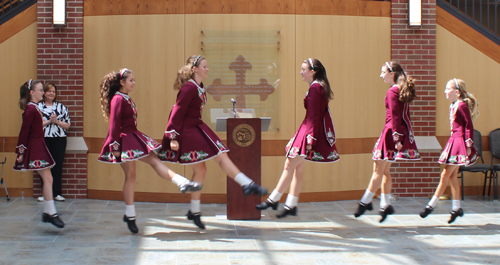 Custy and McNamara played a set of traditional Irish songs. They played Four Green Fields by special request.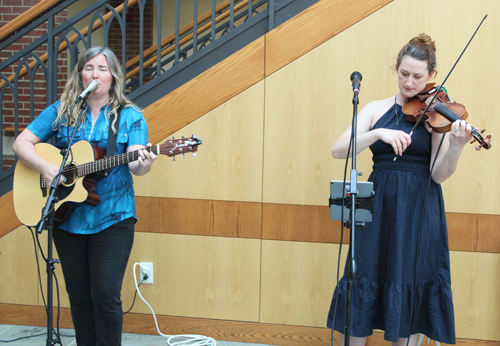 Custy and McNamara

Samantha McNamara was featured on this old song from Achill Island.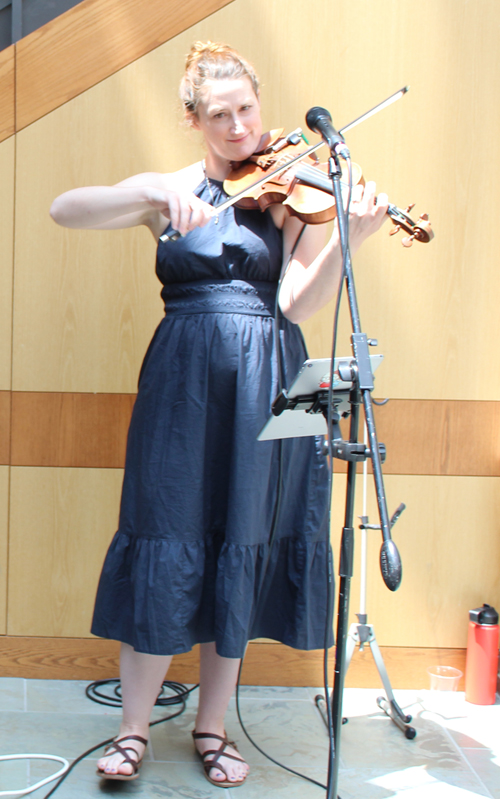 Samantha McNamara

They had to play Home to Mayo for the Mayo Society!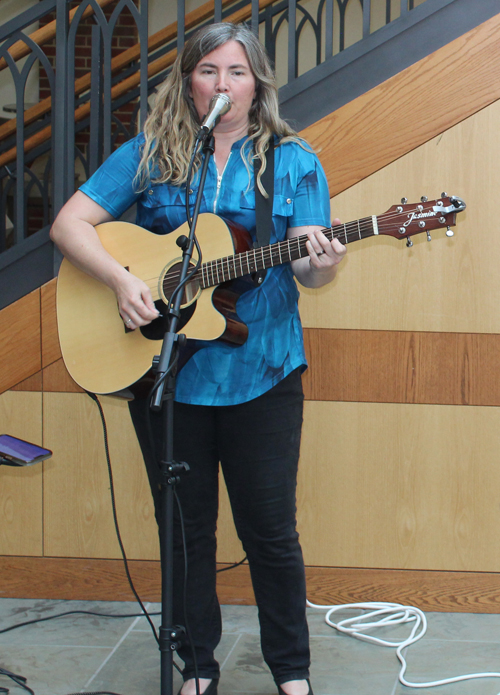 Nikki Custy
***
Want to learn about ethnic and cultural events like this? Sign up for the free eNews and every Tuesday evening you will receive a free e-mail listing the next week's events. It's easy and free.

Select 'Weekly' when you fill out the form for the free weekly eNews.
***
---
Back to the Mayo Society 2023 Tea main page