The Mayo Society of Greater Cleveland was founded in 2004 as a not-for-profit corporation to provide a forum for information and activities of interest to individuals of Irish descent particularly those with ancestral ties to County Mayo.
Their mission is to "promote cultural, charitable, scientific and/or literary exchanges between the People of the United States and the People of Ireland, with particular emphasis on County Mayo, including but not limited to research into the life and times of Irish immigration to America and the study of Irish and Irish-American history."
President Gerry Quinn welcomed the crowd and conducted meeting business.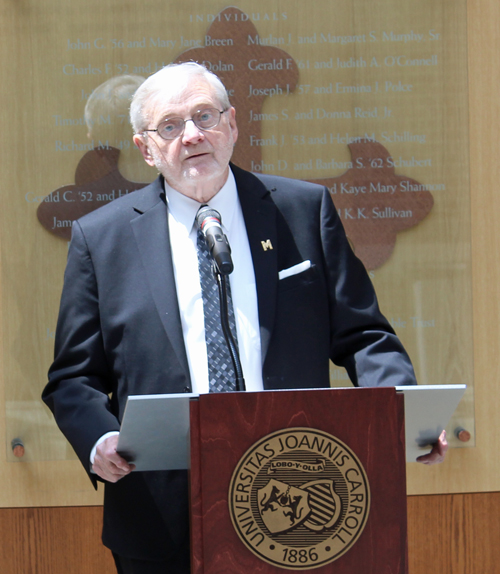 Gerry Quinn



Gerry announced that there would not be a Mayo Ball in 2023 because of the celebrations of the twinning of sister cities Cleveland Ohio and Achill Island, County Mayo Ireland. Mayo Society Secretary Colleen Corrigan Day spoke about the Twinning events.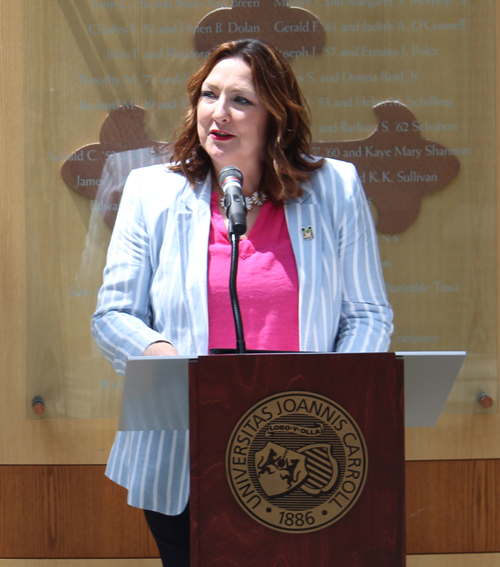 Colleen Corrigan Day



He listed some of the scholarships that the Mayo Society provides for John Carroll students to study in Galway and Galway students to study in Cleveland at John Carroll. He also listed some of the non-profits they have helped - over $350,000 worth of donations since inception. Watch the video of Gerry Quinn's remarks.

Next, Gerry introduced Mark Owens who is Ohio's first Irish Honorary Consul General.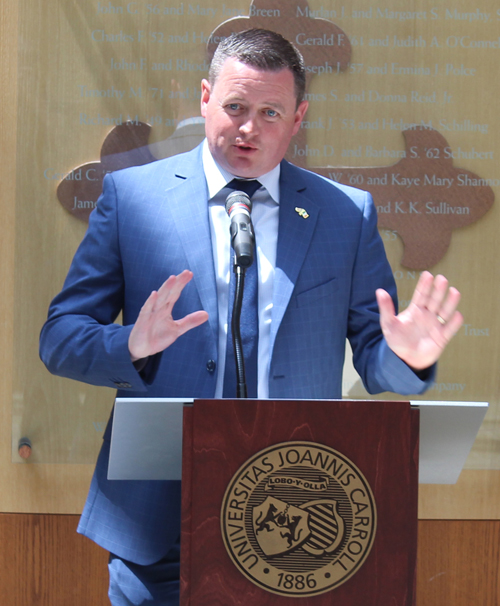 Mark Owens



As you can watch in the video below, Mark spoke of the relationship between Northeast Ohio and Ireland involving culture, business, sports and more. He noted that 15% of Ohioans claim Irish ancestry, second only to Germans at 20%. He told of his recent trip to Ireland with Cleveland Mayor Justin Bibb, County Executive Chris Ronayne and others.

Next, President Gerry Quinn introduced Bryan Beigie the Director of Exercise Sector at John Carroll University.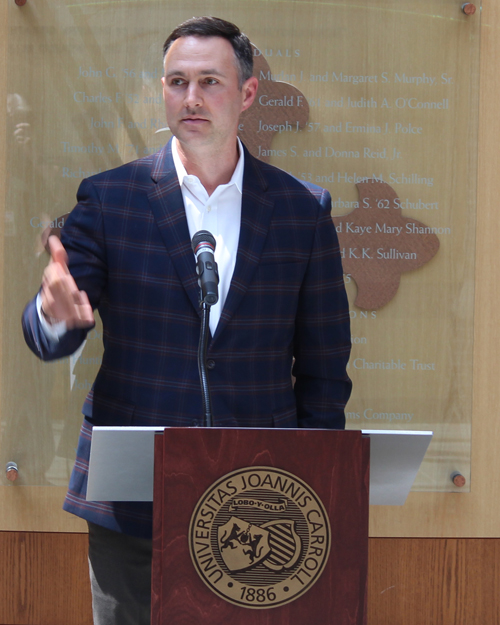 Bryan Beigie



Bryan told of how sports relationships can be built between Cleveland and Ireland and stressed how importance sports are for the 2 areas. He said we can learn from the Gaelic Athletic Association (GAA), an Irish international amateur sporting and cultural organization.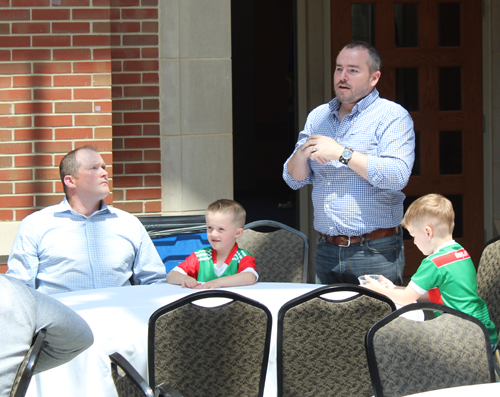 Talking about the GAA



After some introductions and the business part of the meeting the Murphy Irish Dancers performed.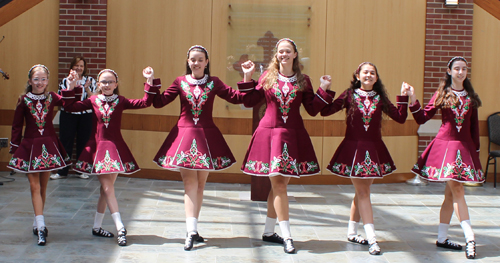 Murphy Irish Dancers at Mayo Society Tea

They were accompanied by Samantha McNamara on violin and Nikki Custy on guitar who also played as their duo Custy and McNamara.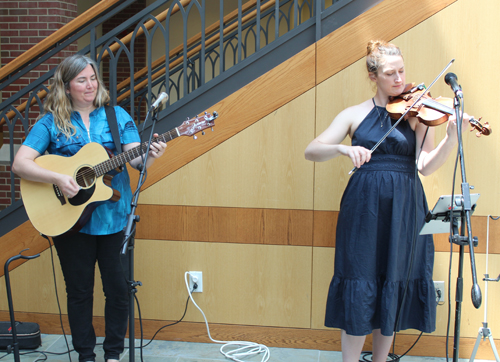 Custy and McNamara
See photos and videos of Custy and McNamara and the Murphy Irish Dancers.
Enjoy these other images from the 2023 Mayo Society Tea.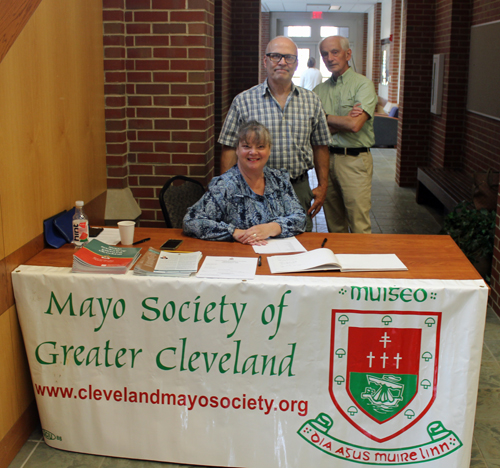 ---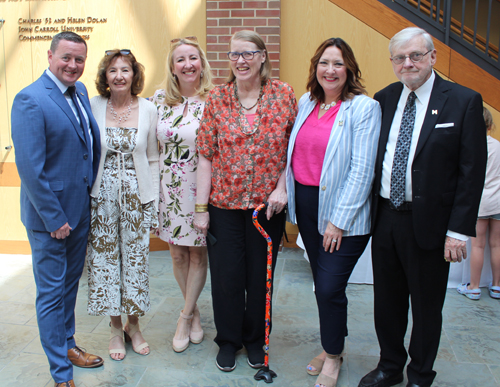 Mark Owens, Joan Reali, Colleen Reali,
Margaret Lynch, Colleen Day and Gerry Quinn


---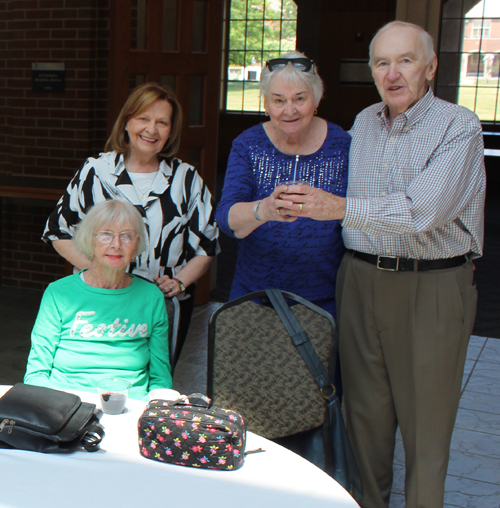 Pat Fitzpatrick, Sheila Murphy, Nellie Quinn, Ed Fitzpatrick


---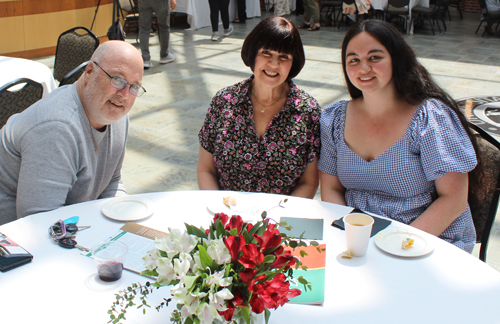 ---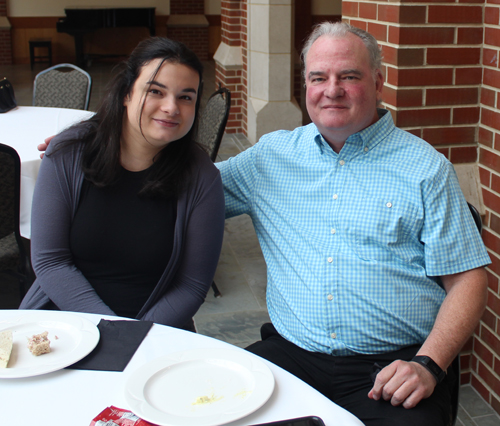 Megan Quinn and Kevin Quinn


---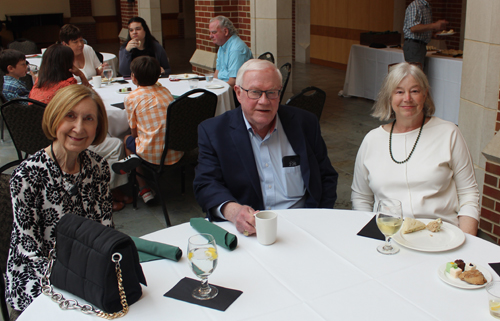 ---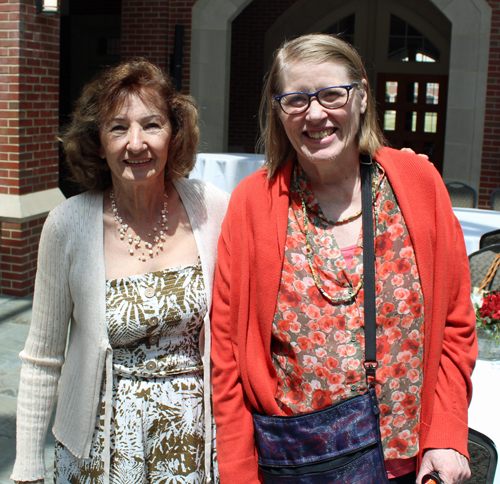 Joan Reali and Margaret Lynch


---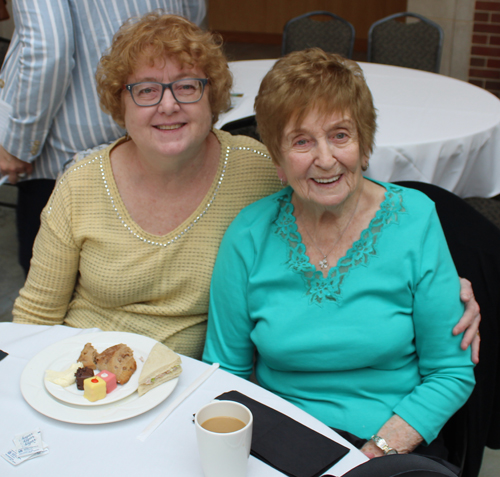 Peggy Kelly and Patsy Lowry


---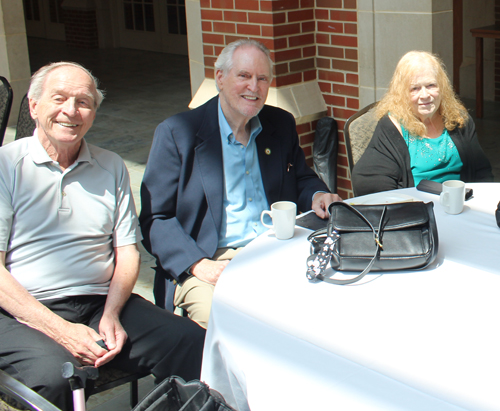 Russel Davis, JC Sullivan and Mary Jo Connor


---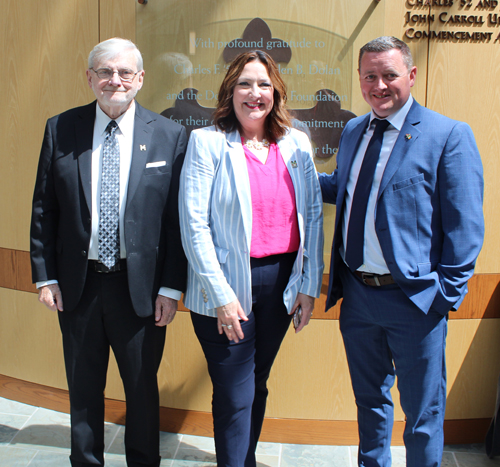 Gerry Quinn, Colleen Corrigan Day and Mark Owens


---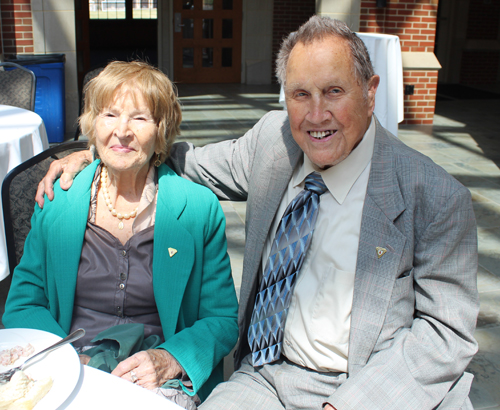 Mrs and Mr. Al O'Leary


---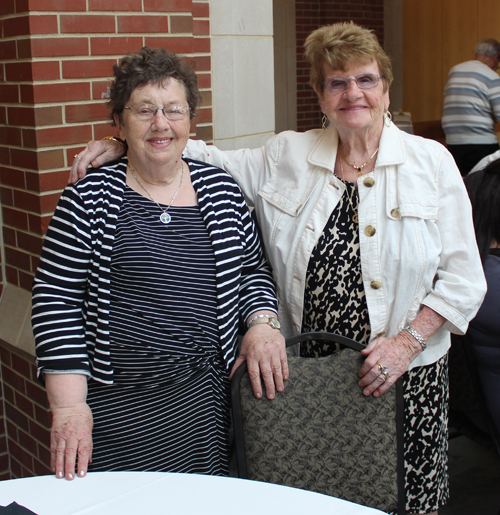 Bridget Conway and Margaret Gaughan


---


Barb and Mike Wagner


---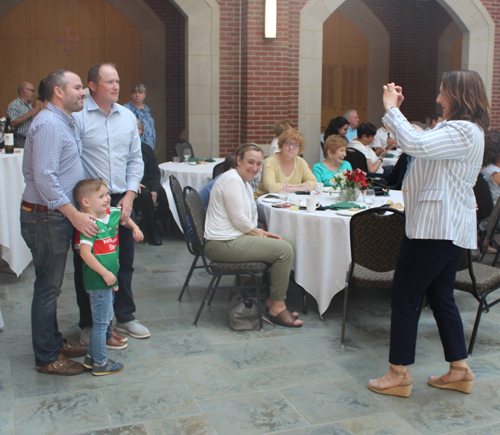 ---
---
***
Want to learn about ethnic and cultural events like this? Sign up for the free eNews and every Tuesday evening you will receive a free e-mail listing the next week's events. It's easy and free.

Select 'Weekly' when you fill out the form for the free weekly eNews.
***
---
See photos and videos of Custy and McNamara and the Murphy Irish Dancers.