This year's annual Walks of Life Awards dinner honored four Irish-Americans with intriguing and inspiring stories.
Susan Brooks Murphy gave the invocation at the 2012 Irish Walks of Life Awards Dinner presented by the Irish American Archive Society.
Jim Brennan, President of the Irish American Archive Society Board of Trustees, welcomed the crowd and turned the microphone over to Cleveland City Council president Martin Sweeney who served as Emcee.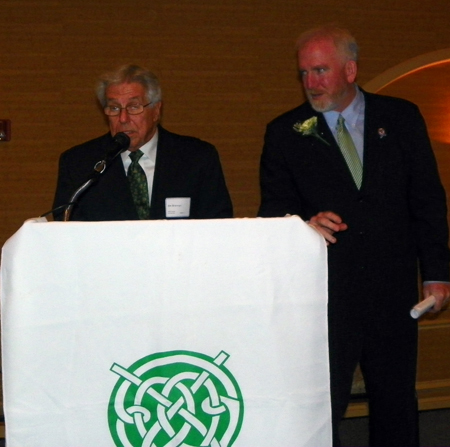 Jim Brennan and Martin Sweeney



Martin J. Sweeney also introduced 2012 Irish Walks of Life Award recipient Edward Crawford.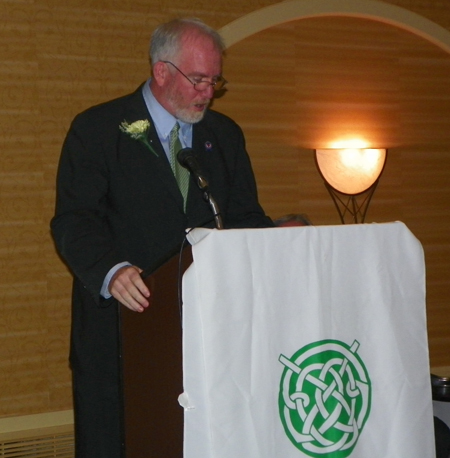 Martin J. Sweeney
Edward Crawford


Ed Crawford



Crawford grew up in Cleveland Heights and often enjoyed the view of the Irish Cultural Garden as he drove down Liberty Blvd. A few years ago he started to notice that the garden was no longer the beautiful site it once was - it had fallen into unkempt disarray. This resulted in him starting a project, with the help of some friends, which would ultimately last four years and cost close to a half a million dollars.

On a business trip to Ireland he saw a fountain that inspired him to replicate it in the Irish Cultural Garden as a tribute to the Irish American Community. The fountain is installed and functional now, and is indeed the centerpiece of the Garden.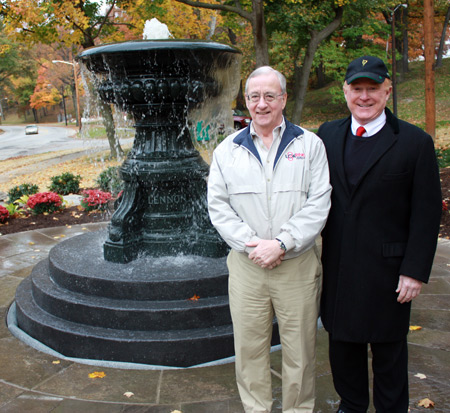 John Lennon and Ed Crawford at the fountain dedication



He has worked in both the public and private sectors, running the family owned Crawford Group and CEO of Park-Ohio Industries. He acquires underachieving companies and promotes promising young leaders and together with his business sense and savvy has created success.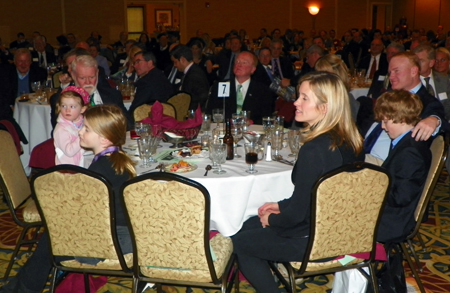 Ed Crawford table



He loves to play basketball and plays on an AAU Senior team out of Dallas, Texas. Until its closing, the Cleveland Athletic Club was his home court. Now he plays twice a week at CCC.
---
Mary Ann Corrigan-Davis, President of Saint Joseph Academy, introduced 2012 Irish Walks of Life Award recipient Janice G. Murphy.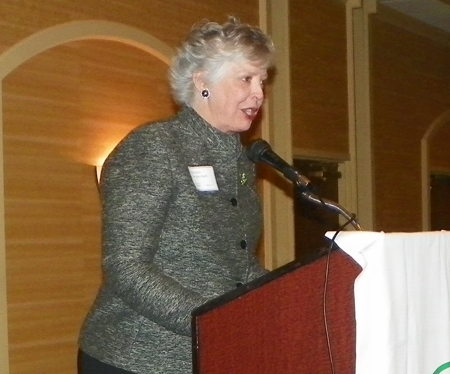 Mary Ann Corrigan-Davis
Janice G. Murphy

Until quite recently, Murphy was the president of not one, but two West Side hospitals (Fairview and Lakewood Hospitals) with almost seven thousand employees and two thousand doctors. Now she is focused only on Fairview.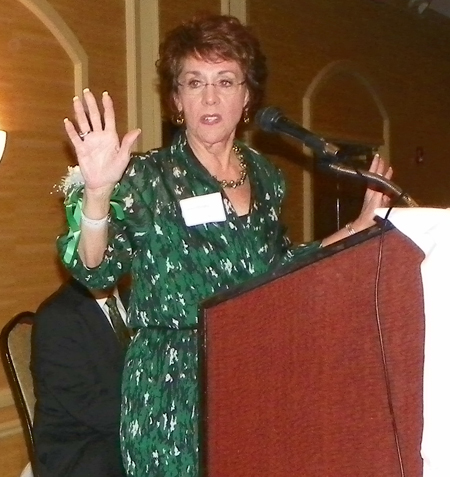 Janice G. Murphy



At one point in her life her brother was critically burned when his clothing caught on fire while lighting a candle at the Shrine of Our Lady of Lourdes. He spent the entire summer there and Janice visited often. It was then that she realized how important the nursing care was. She went on to get her nursing degree at Bowling Green and a master's degree at the University of Akron.

She was at one time a member of the Sisters of Notre Dame. She is the oldest of nine children.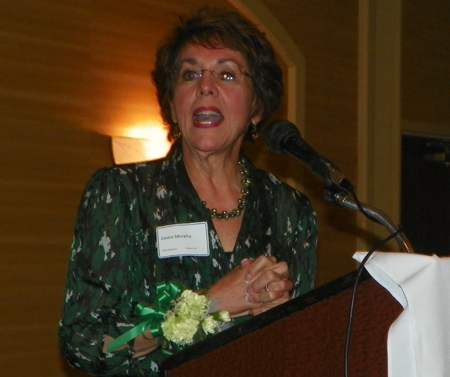 She was married to Richard Murphy for 24 years until his death on 2009. Her Irish heritage goes back to her great-grandfather who came to America from County Donegal.
---
State Senator Pat Sweeney introduced 2012 Irish Walks of Life Award recipient Mike Cleary.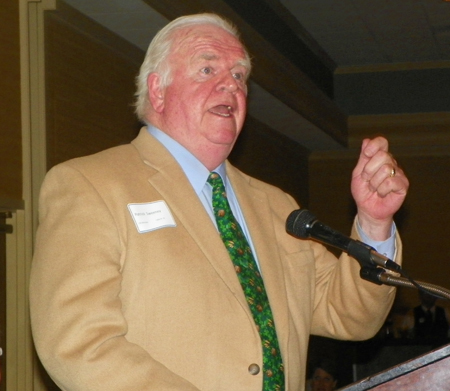 Pat Sweeney
Mike Cleary

Cleary, a John Carroll alum, recently retired as the Executive Director of the National Association of Collegiate Directors of Athletics. He held the position since the association was founded in 1965. His sports history included the American Basketball League, as GM of the Cleveland Pipers, a team owned by George Steinbrenner. He was also GM of the Kansas City Steers and Midwest Scout for the New York Knicks.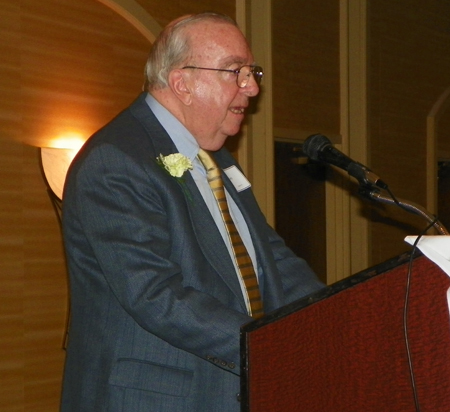 Mike Cleary



Cleary is a first generation American who has visited Ireland over 25 times. His parents were born in Mulranny and Ballina, County Mayo. With a group of West Side Irish he purchased the Mulranny Bay Hotel, and operated it for three years before selling.

He grew up in East Cleveland. He attended St. Philomena, St. Ignatius and John Carroll and is very proud of his Jesuit training. He served two years in the US Navy.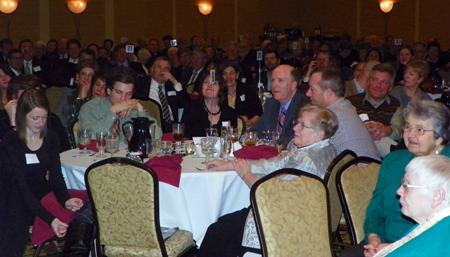 Mike Cleary table



He is married to Sue and they have nine children and 21 grandchildren.
---
Margaret Lynch introduced 2012 Irish Walks of Life Award recipient Sister Kathleen Kilbane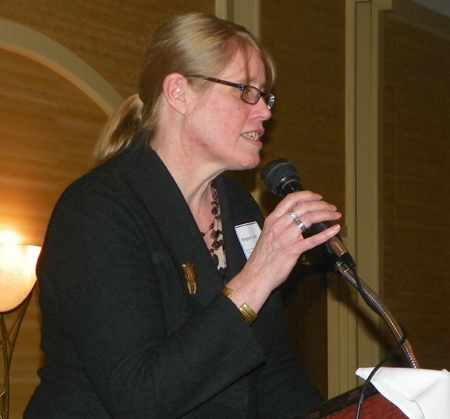 Margaret Lynch
Sister Kathleen Kilbane

Sister Kilbane is a member of the Sisters of St. Joseph order. She has spent her entire life in social ministry. She was in on the ground floor of the West Side Catholic Center for homeless and needy and is the founder of Seeds of Literacy which helps high school drop outs earn their diplomas.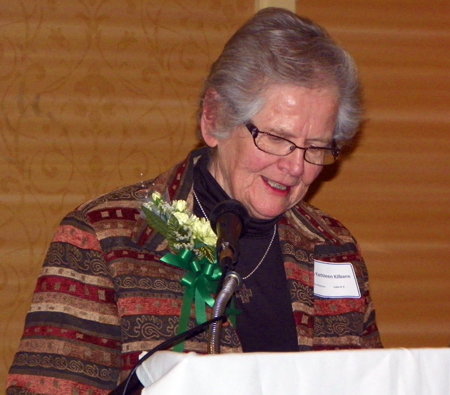 Sister Kathleen Kilbane



Her father grew up on Achill and her mother's parents hail from Achill as well. She is a graduate of St. Joseph Academy and received degrees from both St. John College and CSU.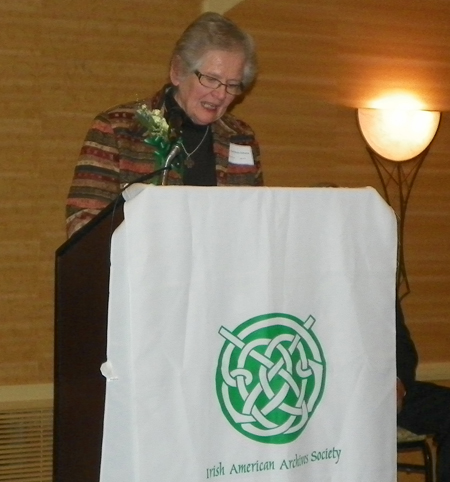 She started teaching at the grade school level - first at Annunciation, followed by St. Angela Merici, St. Aloysius, St. Mary (Berea) and finally at St. Colman.
---
All four of the honorees are wonderful examples of the criteria used by the Walks of Life Committee in choosing whom to honor: "Individuals of Irish descent who have made an extraordinary contribution to their community in their chosen 'Walk of Life'."

The Irish American Archives Society partners with the Western Reserve Historical Society to "preserve the legacy of the Irish in Cleveland".

Enjoy these photos of some of the attendees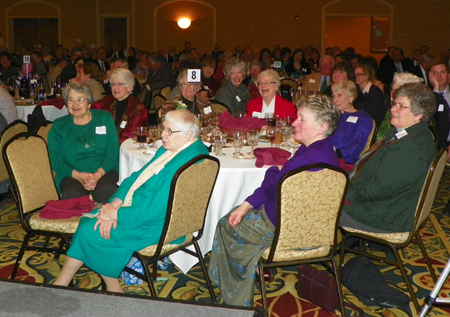 Sisters of Saint Joseph


---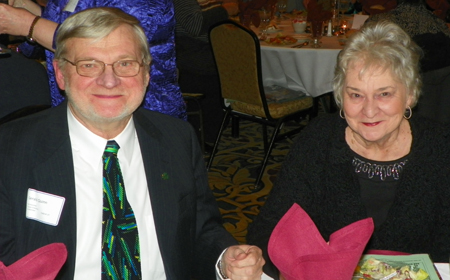 Gerry and Nellie Quinn


---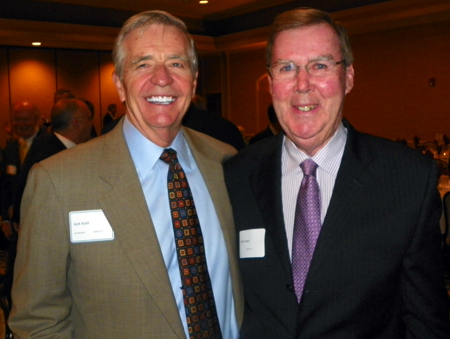 Jack Kahl and John Lewis


---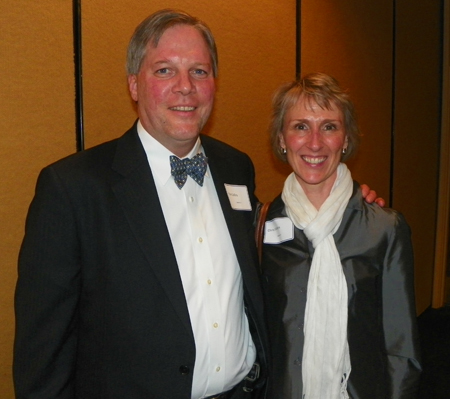 Tim and Chris Collins


---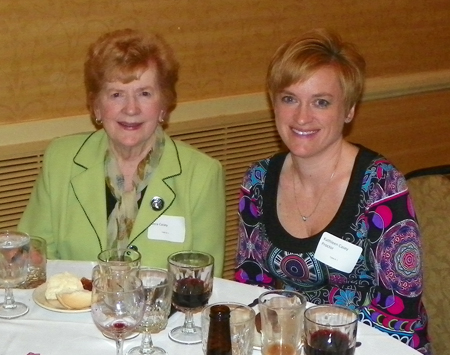 Vera Casey and Kathleen Casey Proctor


---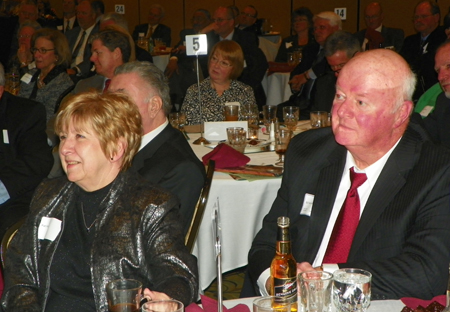 Pat and Bill Homan


---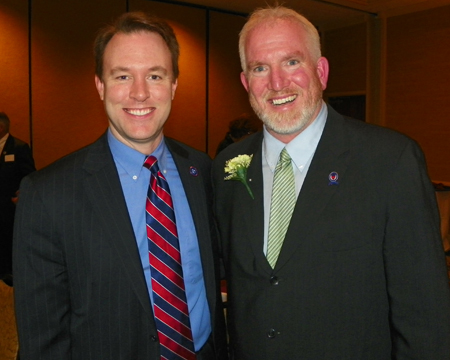 Ed Fitzgerald and Martin Sweeney


---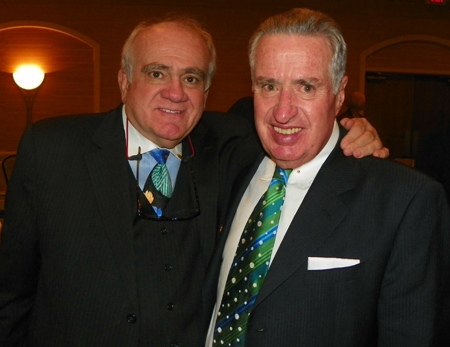 John Climaco and Tom Scanlon


---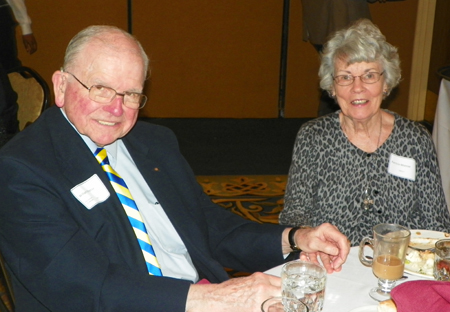 Bill and Pat Monroe


---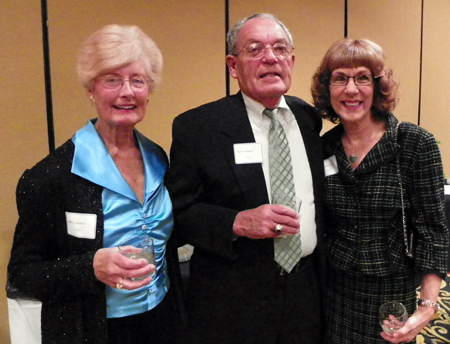 Joanne and Tom Callahan and Anita Scanlon


---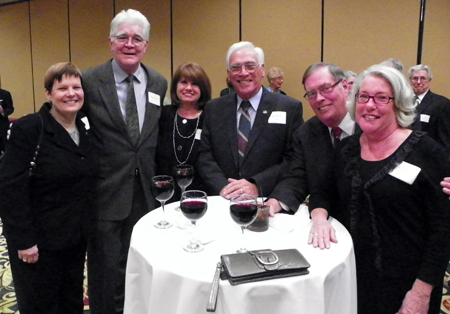 Rasa and Bill Chambers, Bonnie and Mickey McNally
and Pete and Linda Hannon


---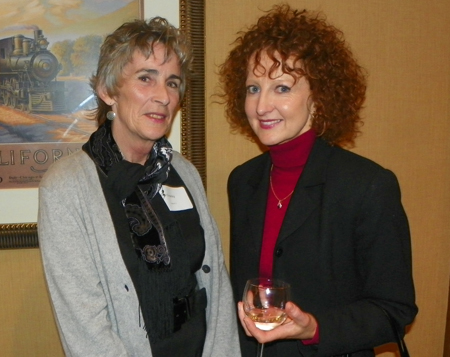 Char Crowley and Regina Costello


---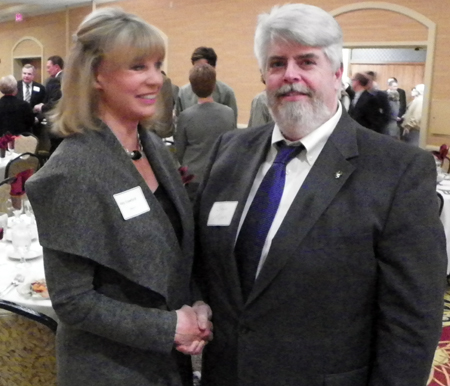 Mary Crawford and John Myers


---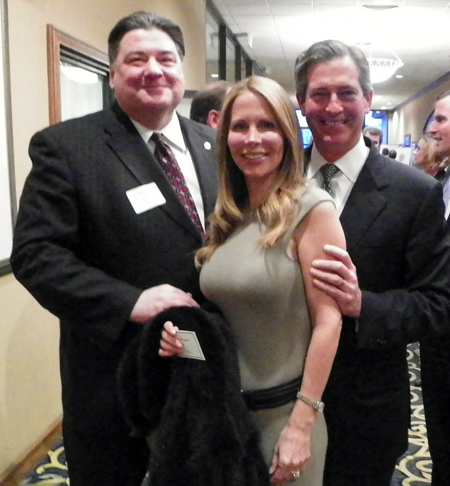 Tom Patton and Mary Margaret and Sean Dorsey


---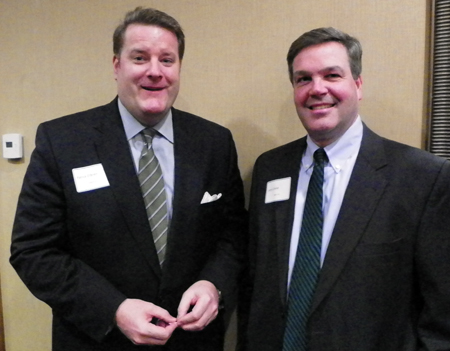 Patrick O'Brien and Larry Cruise


---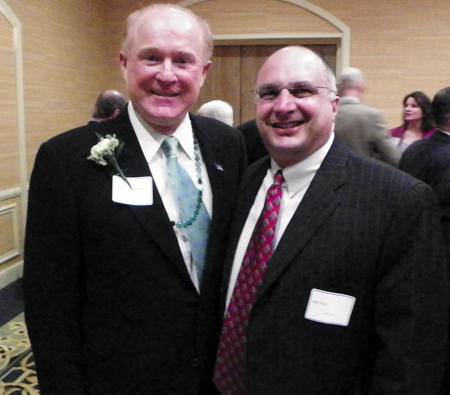 Ed Crawford and Joe Virzi


---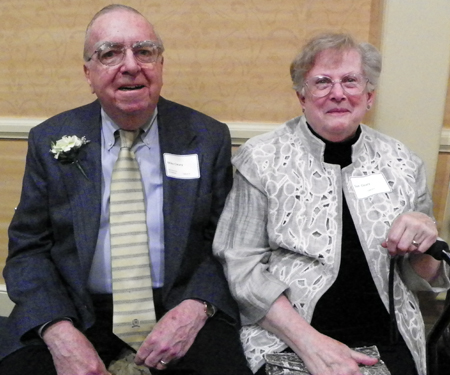 Mike and Sue Cleary


---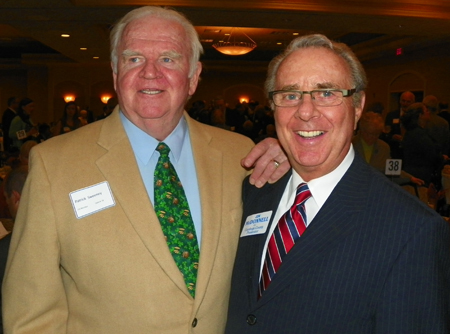 Pat Sweeney and Jimmy Burke


---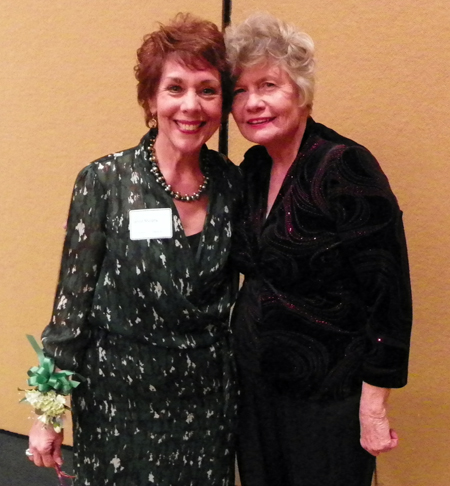 Janice Murphy and Meg McGarry


---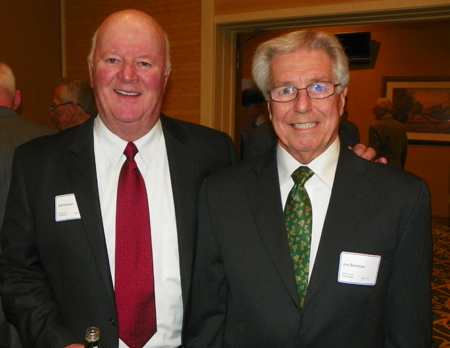 Bill Homan and Jim Brennan


---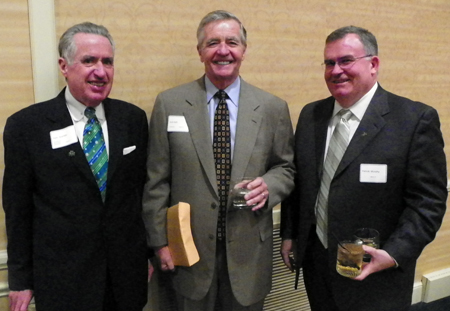 Tom Scanlon, Jack Kahl and Patrick Murphy


---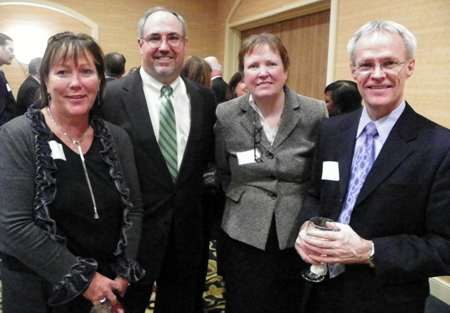 Judy Bartel, Bill Finn, Sister Maureen Burke and Dr. Chuck Welman


---


Les Havlik, Yu Xin Hao and Jerry Crawford


---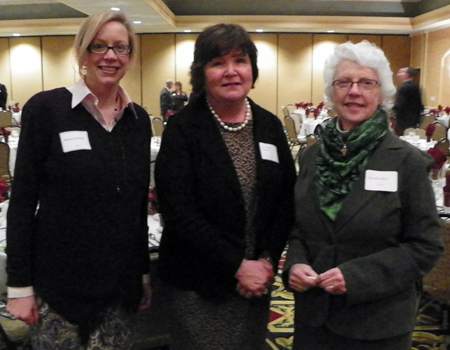 Rebecca Bennett, Marygrace Pattison and Marcella Clancy


---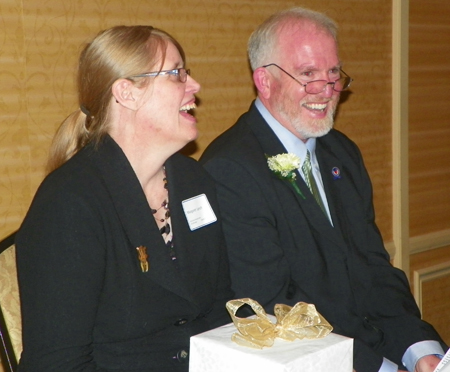 Maggie Lynch and Martin Sweeney


---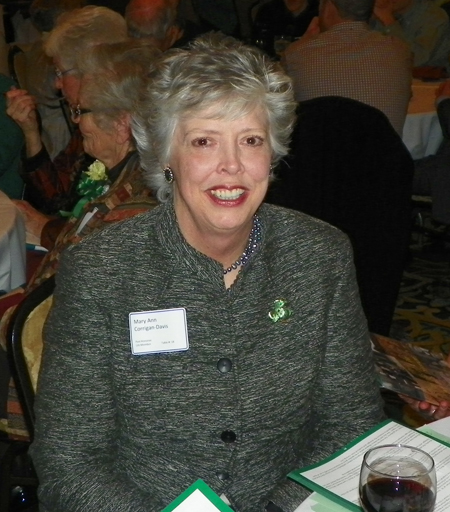 Mary Ann Corrigan-Davis


---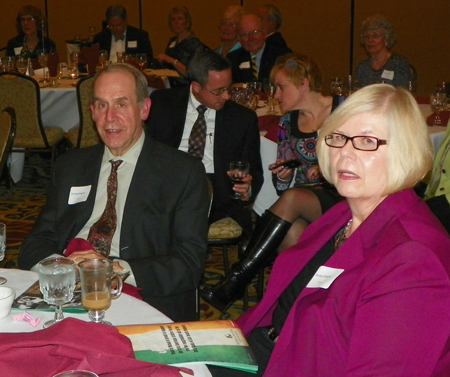 Mike and Barbara Wagner


---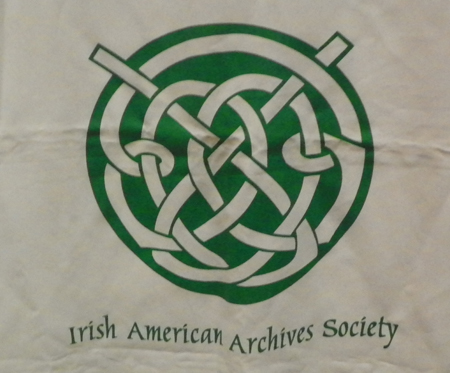 ---
Back to Top
Back to Cleveland Irish