The Cleveland Hungarian Cultural Gardens hosted a musical performance on Sunday August 2, 2009 that featured the music of the great Hungarian composer and virtuoso pianist Franz List (Ferenc Liszt).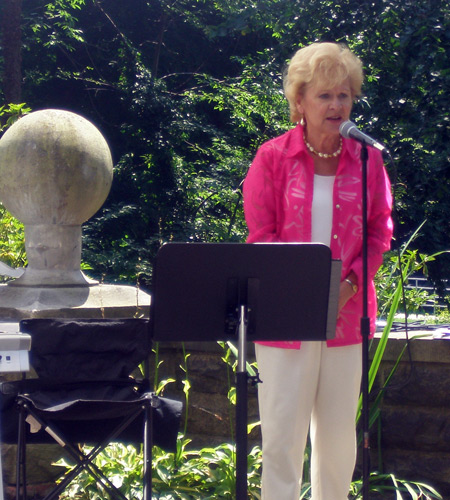 Marcia Snavely introducing her selections
in the Hungarian Cultural Garden



Marcia Snavely started studying piano at the age of five and accompanying and performing at the age of six. While at Case Western Reserve University she completed chemistry studies as well as a graduate program in classical organ. In other words, she knows music. Her performances at the event were testament to that. Liszt can be a challenge for less-skilled pianists.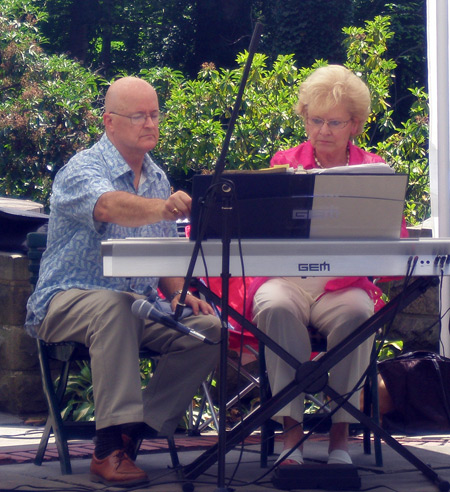 Marcia Snavely assisted by her husband Gregory Polyak



So what's so special about Franz Liszt?
---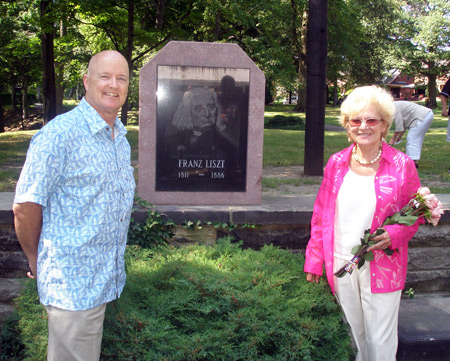 Greg Polyak and wife Marcia Snavely
---
The Garden crowd was also entertained by the balalaika and piano duo of Oleg Kruglyakov and Terry Boyarsky.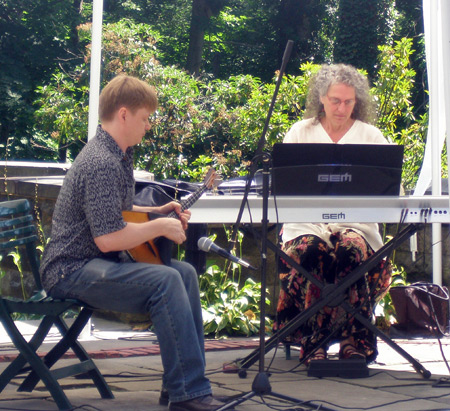 Oleg Kruglyakov and Terry Boyarsky



See more of this dynamic Russian Duo performing at the Hungarian Cultural Garden


---
Enjoy these short videos from Marcia Snaveley's performance of Franz Liszt music. Marcia began with a waltz that Liszt wrote when he was only 11 years old.






---
Then Marcia played five short Hungarian folk songs composed by Franz Liszt.




---
She then played "4 little piano pieces" where you can "really hear the strong Hungarian influence."

Next, you get a feel for Lisztzomania as Snavely performs a popular Liszt waltz.

A sad piece from Franz Liszt called Consolation

When Marcia Snavely asked her German friend to translate this piece's title, he came up with Christmas Tree. So she believes this is Hungarian style march to cut down a Christmas Tree.

Next came a Franz Liszt piece called Sleeplessness - Question and Answer.

Can you guess this Franz Liszt transcription? Liszt was also known for his transcriptions. The audience was able to guess the composer and instrument that Liszt transcribed in this piece. Can you?

The final performance was the transcription of a famous Hungarian March included in Hungarian Rhapsody # 15.

What an outstanding performance by the talented Marcia Snavely.

See more of the Hungarian Cultural Garden


---
Back to Top
Back to Cleveland Hungarians