The first Hungarian scout troop in the US was formed in Cleveland, Ohio in the spring of 1951. By the fall of 1951 there was an east side troop in the Buckeye Road neighborhood and a west side troop in Ohio City.
They registered with the Boy Scouts of America. A girls' troop formed in 1952 and split into two troops in 1957 in the same neighborhoods.
In 1973, a large group of Cleveland Hungarians gave Andras and Magda Temesvary the inspiration to organize a group to preserve dying folk arts of the Carpathian basin Hungarians; to search out the arts, make them their own, and present them to their viewing audiences.
Visit the Hungarian-American Scouting in Cleveland, Ohio website to learn more about the Scouts.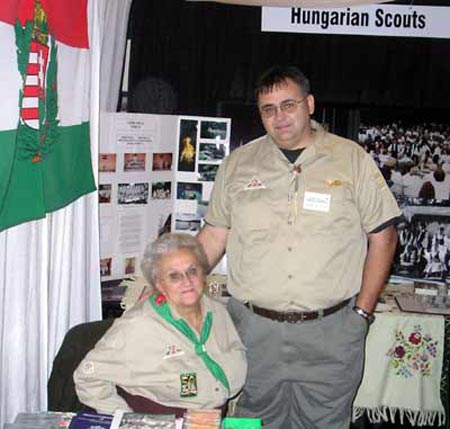 Hungarian Scouts Katalin Gulden and Gyorgy Kovacs
---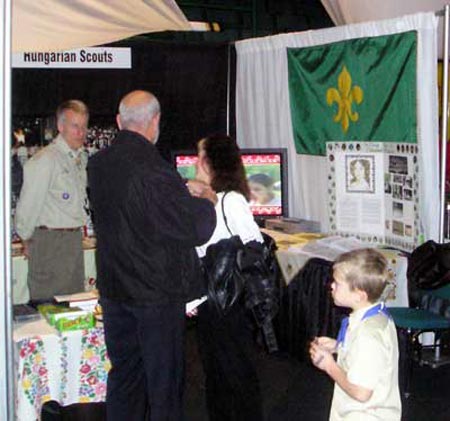 There was a lot of interest in the Hungarian Scouts booth at the Festival of Freedom
---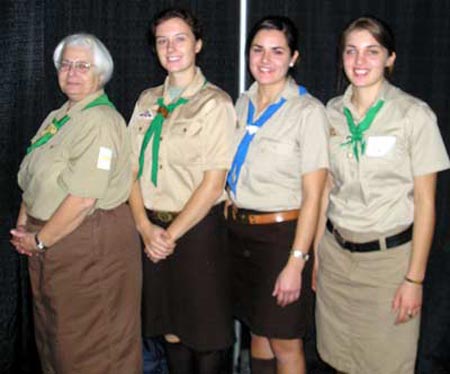 Hungarian Girl Scouts - Vali Ratoni-Nagy, Kristen Slattery,
Mary Duna and Stefanie Madzsar
---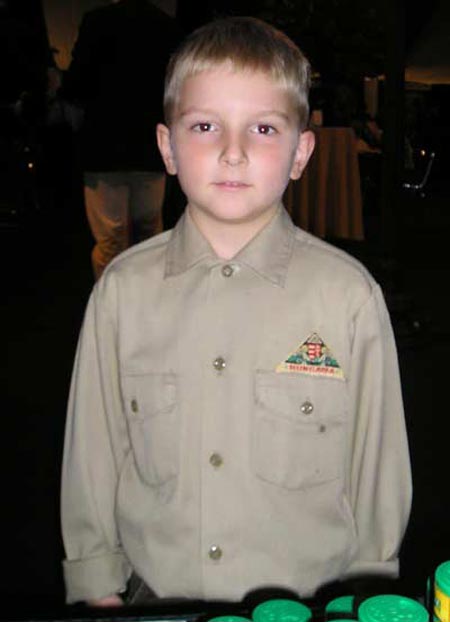 Young Hungarian Boy Scout Gregory Michal Pal is fluent in Hungarian and English
(though his Scout uniform is not regulation. Boys will be boys)
---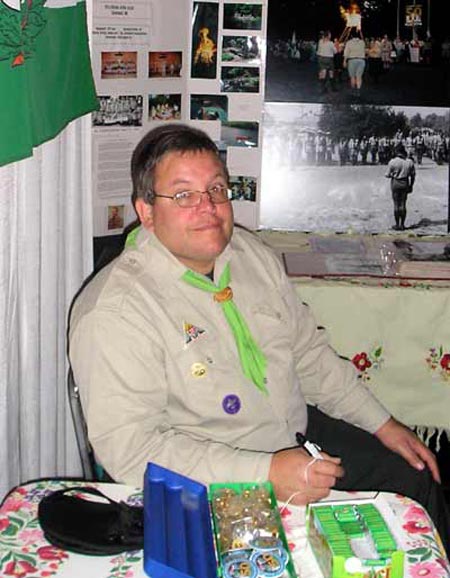 Lajos Szigeti of the Hungarian Scouts
---
Back to Top
Back to Cleveland Hungarians