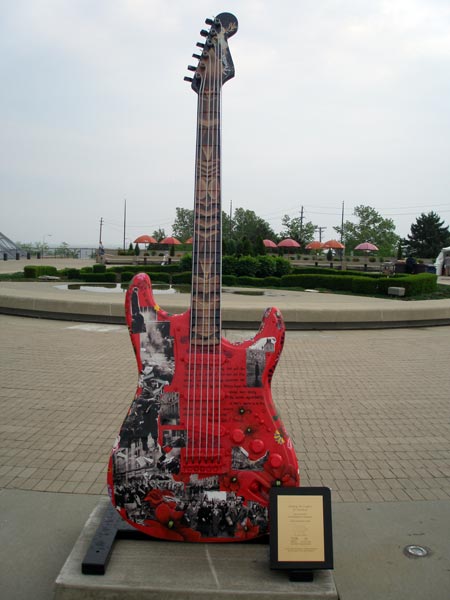 Guitar at Guitarmania at the Rock and Roll Hall of Fame in Cleveland celebrating the 1956 Hungarian Revolution



This guitar, part of the huge Guitarmania 2007 at the Rock and Roll Hall of Fame and Museum in Cleveland, is titled "Singing the Legacy of Freedom".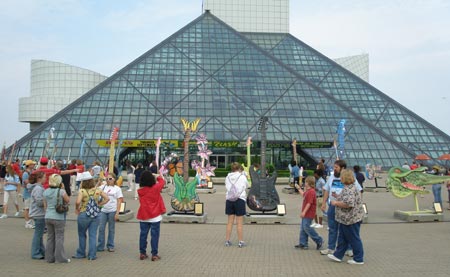 It was sponsored by "The Hungarian Community" and designed by artist Krisztina Lazar.
See details and photos of the creation of the guitar.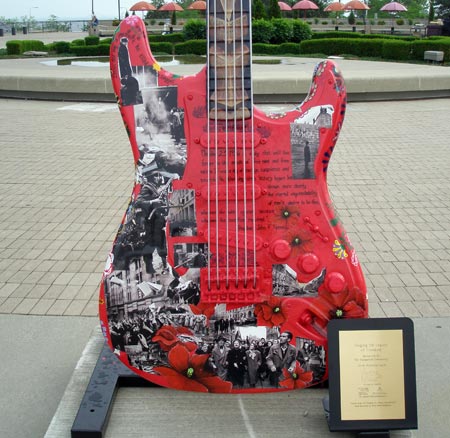 Closeup of the Hungarian Guitar
---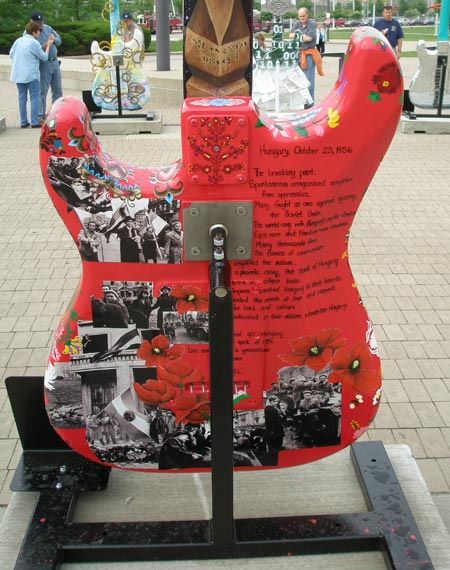 Back of the Hungarian Guitar
---
The text on the back of the guitar reads:

Hungary. October 23, 1956

The breaking point
spontaneous, unorganized eruption from oppression.
Many fought as one against tyranny, the Soviet Union.
The world rang with Hungary's cry for freedom.
Eyes were shut, freedom was crushed.
Many thousands fled
The flames of communism engulfed the nation
Yet, like a phoenix rising
the spirit of Hungary rose
reborn in other lands.
The refugees recreated Hungary in their hearts.
They planted the seeds of love and respect for the land and culture
And cultivated in their children a borderless Hungary.
The soul of Hungary and the spirit of 1956 live and breath in the generations to come.
---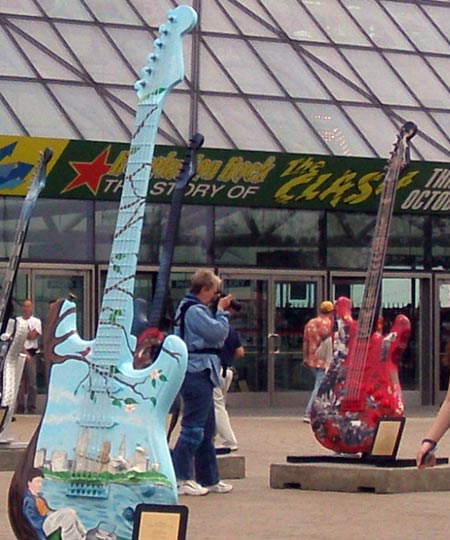 The Guitar drew lots of attention from visitors
---
Back to Top
Back to Cleveland Hungarians