On May 29, 2021, the Hungarian Museum was visited by Brigadier General László Szego, defense attache from the Embassy of Hungary in Washington, his wife Timea Szego, Consul General Tamás Kovács, and arriving diplomat Zsolt Páva, both from Chicago, who were in town for the Memorial Day bilingual commemoration at Sunset Memorial Gardens in North Olmsted.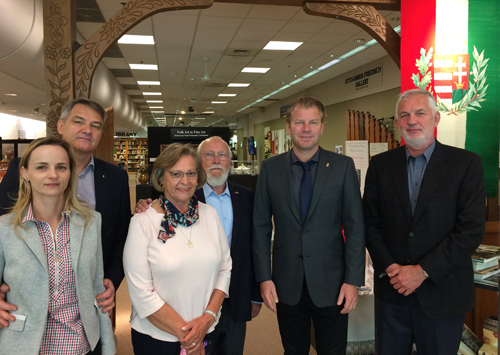 Thanks to Alex Kezdi, Hungarian Museum, for the report and photos.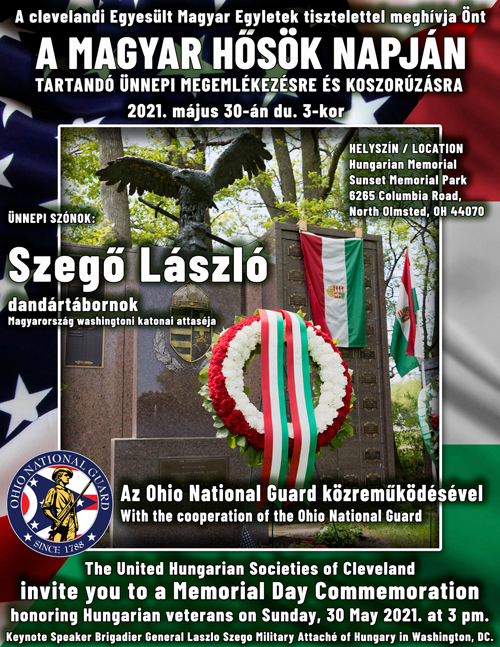 They enjoyed the impressive exhibits. Tamás Kovács brought some gifts, which included recordings and manuscripts from the estate of Ferenc Albert, a student of Kodaly's.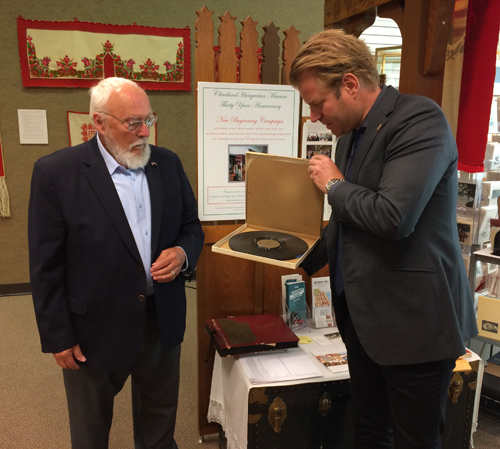 Sanyi Kezdi presented the defense attache with a Hungarian military flag from WW2, from the collection of Otto Friedrich, which was very much appreciated.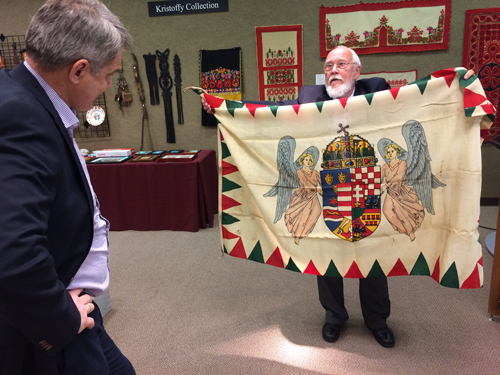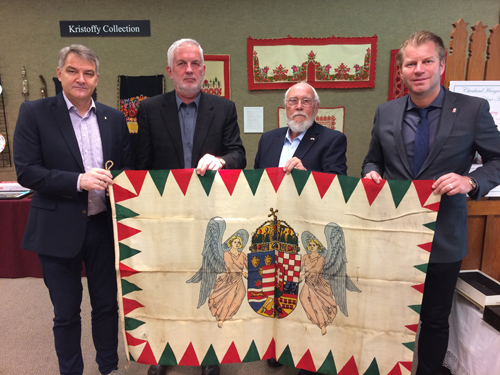 Thanks to Sanyi and Hajnal for showing our guests around, and to president Janos Szigeti and vice president Andy Meszaros for arranging this visit on a very short notice.

The Brigadier General also toured the U.S.S. Cod.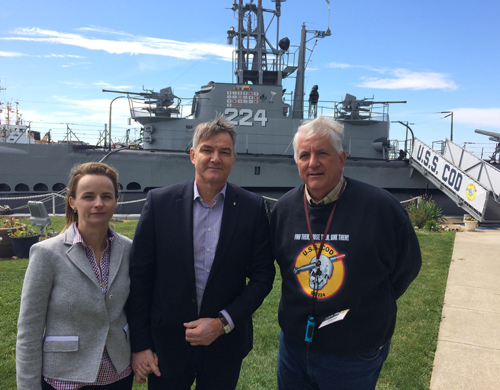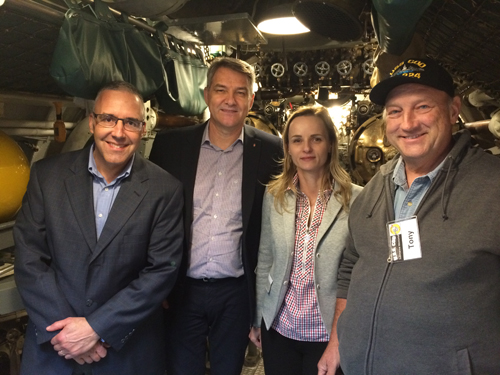 Wouldn't you know, at the end of the tour, one of the volunteers on the submarine says to him, "Magyar? Én is magyar vagyok..." and proceeded to have a conversation in Hungarian, which our guest was floored by. Turns out that Tony, the volunteer, a retired Cleveland fireman, his father was born in Cleveland in 1937 and spoke Hungarian in the family.

You never know who is Hungarian in Cleveland...